Vangelis
The Greek new age composer was critically acclaimed for his approach to the synthesizer.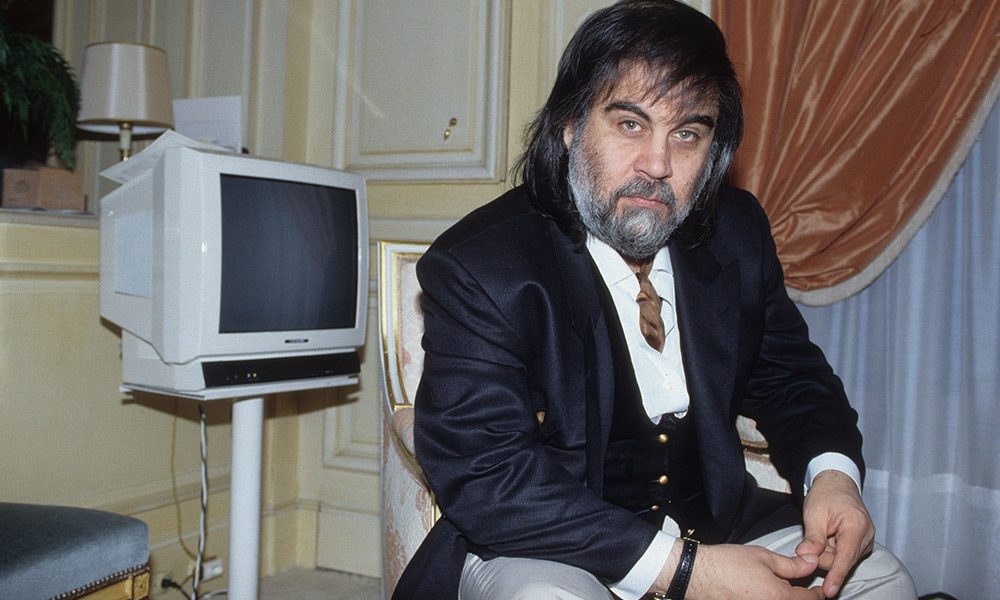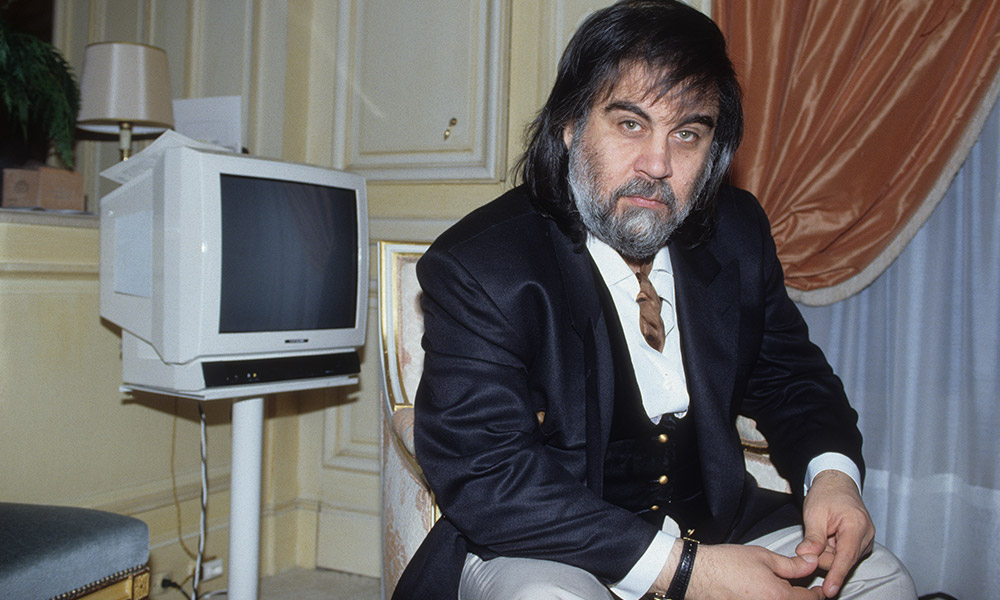 Evangelos Odysseas Papathanassiou, better known to us as Vangelis, was one of the modern giants and masters of electronic, progressive rock, classical, and new age. Perhaps best known for his soundtrack work such as the Academy Award-winning Chariots of Fire and the equally revered scores to Blade Runner, 1492: Conquest of Paradise, and Alexander, Vangelis' beautiful and mesmerizing themes provided an aural palette that genuinely enhances many of the most significant movies of the last three decades. His electronic genius was allied to a popular music template that values melody and harmony and gave full flight to some of the most ambitious and absorbing keyboard works ever composed.
It goes without saying that Vangelis sold millions of albums across the globe and topped the charts with the Chariots… single, "Titles." So ingrained in the consciousness is that piece – it must be one of the most famous themes around, it was also used to sound bed the London 2012 Olympic Games winners medal ceremony, that easy decision effectively re-introducing Vangelis to a whole new audience; a younger fan base emerged overnight, eager to know who was behind this brainworm.
Vangelis - Chariots Of Fire
A titan in the electronic field, Vangelis released more than 50 albums in a career spanning the period from the 1960s when he was in bands in his native Greece.  Many of his scores remain perennial best sellers and feature in the American Film Institute's list of greatest scores of all time. He was a modernist with a traditionalist approach, an artist that has won so many awards and honours it might take a separate article to name them all. When one realises he has even had a minor planet – 6354 Vangelis  – named after him and received numerous honorary doctorates, it becomes clear that he did more than anyone to promote the Hellenic cultural world via modern art forms.
Born in Volos, Greece in 1943 Vangelis was a self-taught prodigy who avoided most formal piano lessons. Apparently a gifted painter as a child, his schooling was based on a formidable memory that enabled him to learn by intuition rather than by rote. In the '60s he was part of the popular groups The Forminux and Aphrodite's Child who hit big with "Rain and Tears" and the double album 666. That latter collaboration featured Demis Roussos who would go on to provide vocals to the Blade Runner soundtrack. A significant figure during turbulent times in Greece, Vangelis began his score work in 1970 and then released his first proper solo disc – Earth – in 1973. Kindred spirits in the world of progressive rock like Yes and the Moody Blues were knocked out by his keyboard skills and he would form a productive partnership with Yes vocalist Jon Anderson in the duo Jon & Vangelis, a move that brought him recognition in a wider sphere again. After moving to London, Vangelis' distinctive electronic album work took off; work flooded in and his music was used in Peter Weir's epic movie The Year of Living Dangerously. We pick him up with Chariots of Fire (1981) where he plays all instruments and is backed by The Ambrosia Choir under John McCarthy's direction on the track "Jerusalem". The main theme inevitably conjures up the mental image of the athletes running on the beach in slow motion. The parent disc sold over 3 million copies and topped the Billboard Top 200 in 1982. Director Hugh Hudson recognized Vangelis' power after hearing his work for Opera Sauvage and China, both of which are totally recommended, as is his collaboration with Irene Papas for the Odes disc (1979).
By way of contrast, it's well worth seeking out See You Later, where he records with Anderson, Peter Marsh and even the Warhol starlet Cherry Vanilla.
Antarctica (1983), the soundtrack to a Japanese movie of that name, was a rarity for years but is now available and perfectly complements the film's ice-cold narrative.
The more classically inclined trilogy of Soil Festivities, Mask and Invisible Connections have a darker scope but all featured on the charts and displayed an experimental side of the man that he would return to in the 1990s, albeit with a New Age bent.
For those who wish to play catch-up and sample a collection of well-known pieces we point you towards Themes, aptly named and indispensable really since it features choice excerpts from Blade Runner, The Bounty and Missing.
Oddly enough, the actual soundtrack to Blade Runner was delayed for a decade despite the clamour from fans to make it available. Fortunately, that was rectified in 1994 and many consider the evocative score to be Vangelis' masterpiece. Classic examples of contemporary atmospheric/ambience cuts here include "Deckard and Roy's Duel," "Mechanical Dolls," and "Blade Runner Blues."
For another perspective on Vangelis in solo and collaborative mode, we urge you to try Portraits (So Long Ago, So Clear). Here is some of the man's most renowned work like "I'll Find My Way Home" and "State of Independence." Many don't realise that latter song to be from the pens of Vangelis and Anderson until they read the small print on Donna Summer's epic version, produced by Quincy Jones. Chrissie Hynde, Andrea Corr and The Art of Noise (sample) have also covered what turns out to be a standard for the electro-disco era.
The Chronicles set provides a neat overview of the Jon & Vangelis duo circa 1979-1983. For those who seek to dig even deeper, there is another true gem that we recommend: Odyssey: The Definitive Collection (2003) cherry-picks some wildly eclectic music, ranging from the early "Pulsar" and "The Tao Of Love" to "Anthem: FIFA World Cup 2002" and an excerpt from the highly acclaimed Mythodea: Music for the NAS Mission: 2001 Mars Odyssey. Much of the music here is rare or previously unreleased and offers a thrilling overview of a magnificent talent. Completists and collectors, however, will gravitate towards Delectus, a gargantuan 13-disc box set which collects all of Vangelis' albums on Vertigo and Polydor, with the remastering overseen by Vangelis himself.
While taking care of his past, Vangelis' latest release, 2016's Grammy-nominated Rosetta, looked to the future. An electronic/ambient/classical dedication to the Rosetta space probe mission, it was classic New Age Vangelis.
A deeply private and guarded individual who rarely grants the press entry into his world, Vangelis explains himself best when he says, "Mythology, science and space exploration are subjects that have fascinated me since my early childhood. And they were always connected somehow with the music I write."
What we do know is that this artist did more than many to take the synthesizer into new territory. Even so, he never lost touch with his Greek folk roots. A master of the synth vibrato and a particular proponent of the Yamaha CS-80, he is also a tape effect wizard but naturally keeps many of his trade secrets close to his chest. No matter: the music is what counts and Vangelis made it count every time he entered the studio.
Words: Max Bell
Format:
UK English