Stereo MCs
The British dance group from London founded by Rob Birch and Nick Hallam appealingly merged electronic music with hip-hop.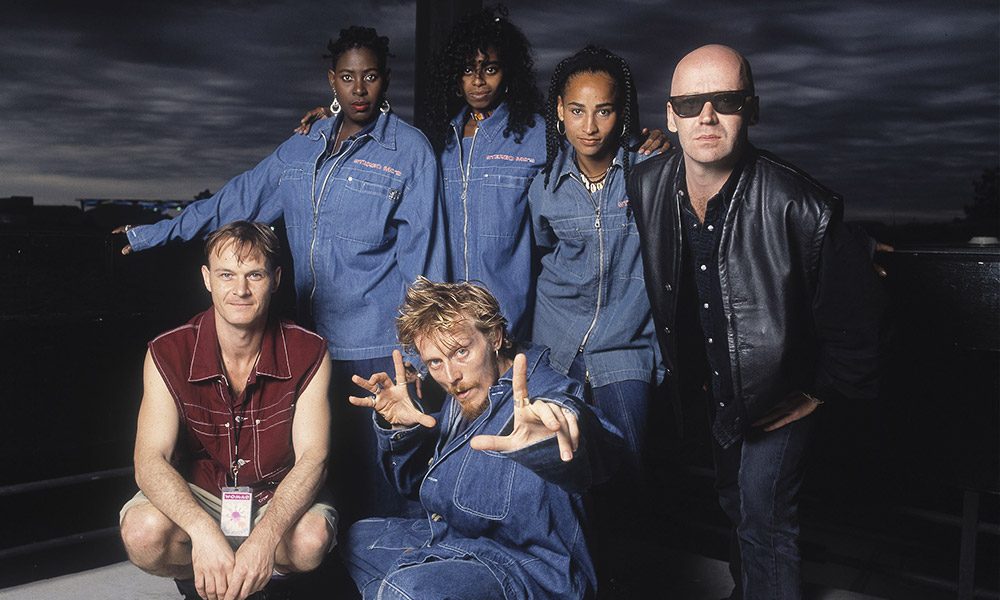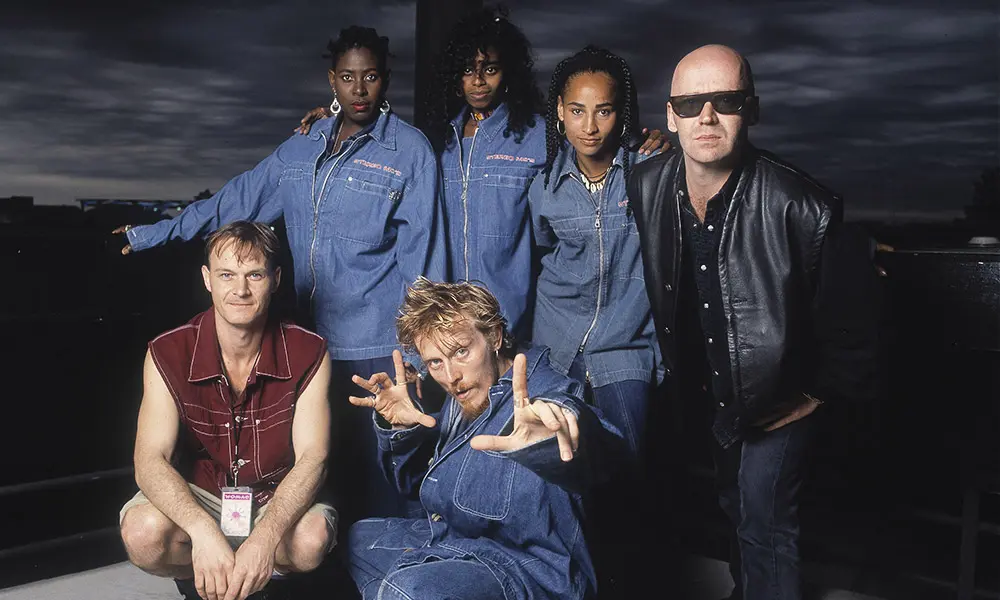 The ace British hip hop and electronica and dance groovers Stereo MCs are as savvy as any recording/live/production gang around. Raised in Nottingham and then fine-tuned on the South London club circuit their alternative strains have mutated into the mainstream, rather they have informed it, thus giving the lie to any notion that they permanently exist on the grungier margins. In fact, the grown-up kings of British rap have long been in demand for their remixing skills and Madonna is one satisfied customer, so are U2, PM Dawn, Queen Latifah, Disposable Heroes of Hiphoprisy, Monie Love and Electronic. Their ability to crossover from dance floors to rock festivals and their high entertainment values mean they have wowed audiences in massive arenas as well as from inside the DJ booth. Utterly unique and endlessly inventive at their craft they remain feted for their productions as Ultimatum. They also run a fine website with collectable goodies and show no signs of absenting themselves since DJ and live shows are planned for Spring 2015.
Nick Hallam (aka 'The Head'), Rob Birch (aka 'Rob B') and Ian Rossiter (aka 'Owen If') shuttled down from Nottingham and Monmouthshire somewhere along the time-space continuum to make sounds and hit the clubs. Their own position within the Gee Street Recording Studios set-up came about when they used end-of-lease monies to finance their nascent 12" efforts. Well versed in British underground club scenes in the North as well as the capital, and hooked into the New York hip hop movement the Stereo MCs released a classic EP on Island Records in 1989 with cuts like "What is Soul?", "On 33" and the deep "Gee Street" combining expert sampling and rattling beats allied to infectiously uproarious vocals.
An album, 33-45-78, swiftly ensued and they were up and running. Despite recording for peanuts they managed to create a dense sonic attack with drum loops and rhythm tracks that sounded expensive.
The breakthrough Supernatural (1990) took them from the Elephant and Castle to downtown New York City and the results are staggering. Here is where you will find the signature pieces "Lost in Music" (a #1 hit on the US Hot Dance Club chart), "Scene of the Crime" and "Declaration" as well as the important "Elevate My Mind" – the first British rap based track to crack the Billboard Hot 100.
Drifting their dope beats in and out of samples by Sly and the Family Stone, or simply heading out to South London club grooves, this album nails it from the outset and is completely recommended today because it hasn't dated one iota.
Better still fir the boys their third album is Connected, and it's a multi-coloured delight that will snaffle the Best British Album at the 1994 Brit Awards and be Mercury Prize shortlisted. It's a bona fide gem. Working with their stage accomplices Veronica Davis and Andrea Groves they start moving in and out of acid jazz with a phat side order of trip-hop but still retain their lean, mean trademark sound. The title track samples a KC and the Sunshine Band offshoot project, one Jimmy "Bo" Horne, "Step It Up" becomes their biggest UK hit and "Creation" keeps 'em bubbling for a further year. Guests include Mica Paris, Cath Coffey and the Kick Horns brass section. This is a very classy disc that is totally recommended for discovery now.
After the independently financed project, DJ-Kicks remix album (2000) our heroes make a long-overdue return with Deep Down & Dirty. Birch and Hallam put aside their "burnt out" differences and regrouped to make a millennium statement of intent disc that was unfairly overlooked on release but needs re-evaluation.
We also have the Retroactive compilation that covers all the obviously relevant ground and the Live at the BBC stalwart with sessions galore. We are very proud to point you towards the masters of the decks and pioneers of innovation in their pomp on the 10-disc box set Collected. This 9CD+DVD set is effectively the entire studio recordings of the band and features all their albums (remastered) plus additional discs of remixes and unreleased material plus rarities and Unheard Treasures.
The albums within this set are as follows: 33 45 78 (1989) – Supernatural (1990) – Connected (1992) – Deep Down & Dirty (2001) – Paradise (2005) – Double Bubble (2008) and Emperors' Nightingale (2011) – plus the extra goodies.  And nope it isn't excessive when you remember that Stereo MCs are revered amongst the heavyweights of the US hip hop scene, where prisoners are seldom taken. What they give out is great productions from a proper band whose lyrics also betoken the gritty estate culture that spawned them. Whatever, they've come a long way from a small studio on the Old Kent Road. Let the Masters of Ceremony reign again. Time to get Collected and connected.
Words: Max Bell
Format:
UK English