25th Anniversary Editions Of 'Hackers' Soundtrack Coming Next Month
Both versions are full of bonus material, while the soundtrack debuts on vinyl for Record Store Day.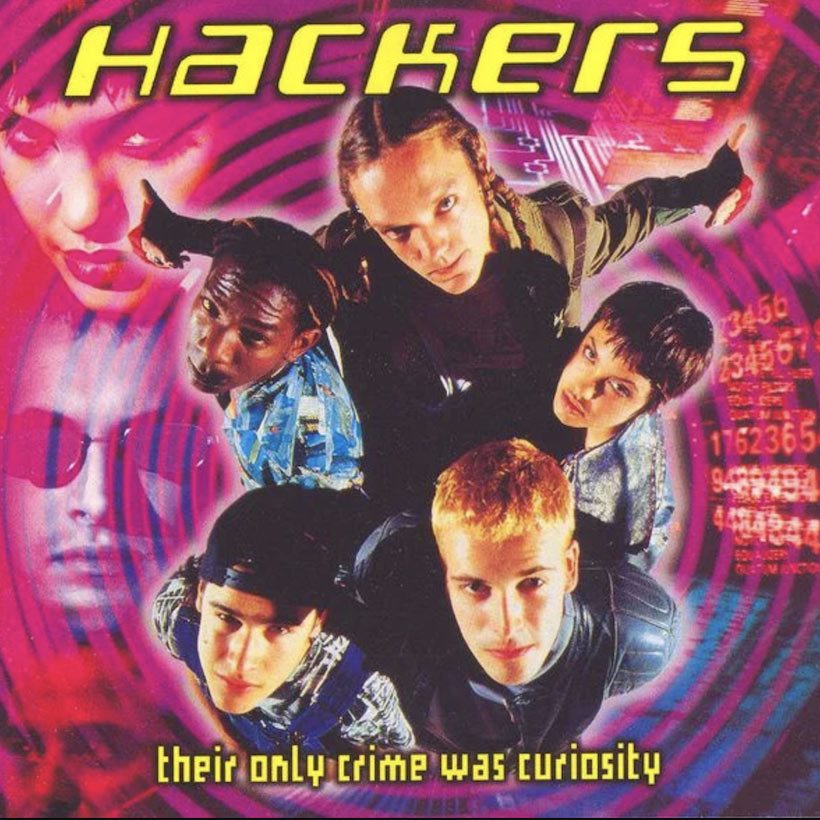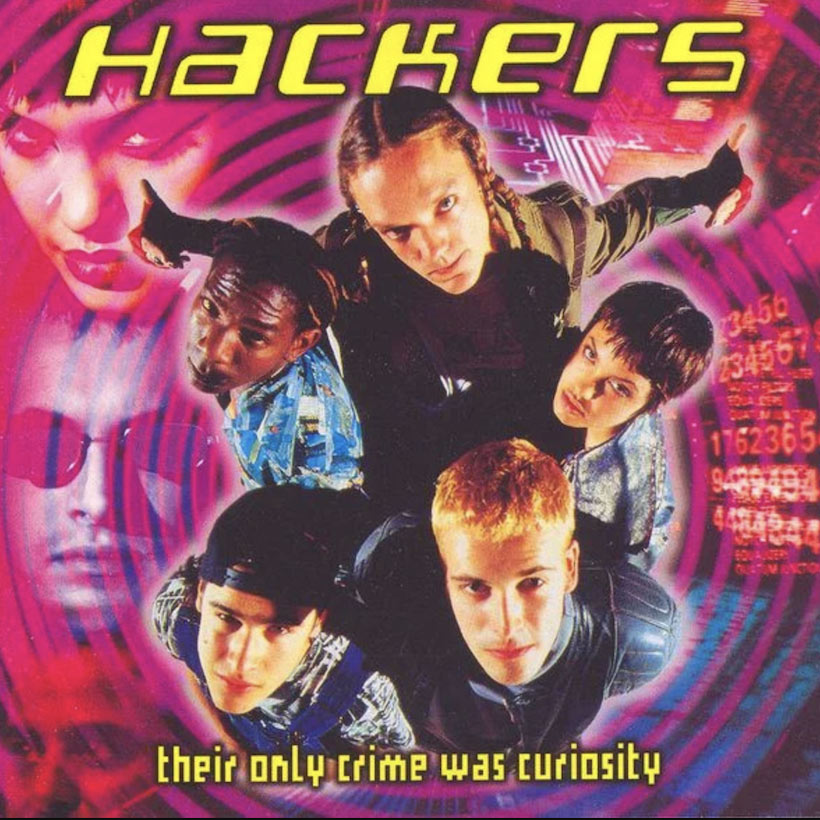 This year marks the 25th anniversary of Iain Softley's cult classic, Hackers. The film, which follows the underground world of elite, young hackers, is augmented by a pulsating undercurrent of electronic music. When the Hackers soundtrack was released in 1995 – at the height of grunge – it introduced many listeners to the sounds of such rising artists as The Prodigy, Orbital, and Underworld.
Now, for Record Store Day's September 26 drop, the soundtrack will make its debut on vinyl. An expanded, two-CD edition, meanwhile, will also be released simultaneously. Both versions will offer in-depth new liner notes from Softley, as well as bonus content – including a previously-unreleased track featuring Pink Floyd's David Gilmour.
Earlier this year, it was confirmed that the guitar stylings in the film's climax – in which Angelina Jolie, Jonny Lee Miller, and their fellow hackers race against the clock in New York's Grand Central Station – were, in fact, performed by Gilmour. Fans had long speculated that the legendary artist had appeared in Guy Pratt's instrumental track, entitled "Grand Central Station." Until this year, however, the song was only credited to the mysterious-sounding "Deep Cover."
In addition to "Grand Central Station," the 13-track, two-disc vinyl set will also include another selection by Pratt, "One Combination," plus "Protection" by Massive Attack, "Open Up" by Leftfield, and the "Hackers Suite," performed by composer Simon Boswell.
The two-CD expanded edition will feature an additional six selections – nine bonus tracks in-all – that were not included on the original soundtrack.
Interestingly, when Hackers was released, many of the pioneering acts included on its soundtrack were still relatively unknown – while the electronic scene was still very much underground – especially in the US. Softley's musical selections, however, were as pivotal to the film as the set design or the costumes.
"What I saw in the Hackers script was the opportunity not to look back but to look ahead and to try to anticipate what the next cultural move forward would be," recalls Softley in his liner notes. "I was convinced that what many people considered at the time to be the obsession of a geeky minority would become mainstream culture. This would be the next generation's rock n' roll, but what would be its soundtrack?"
Not only did Softley create a futuristic experience by incorporating electronic music and rave culture into Hackers, but, as EDM now reigns supreme, he also anticipated one of music's hottest future trends.
Hackers (Original Motion Picture Soundtrack) 25 Anniversary Edition will be released on September 26. Scroll down to view the tracklists for both formats, and preorder the 2CD edition here.
Hackers (Original Motion Picture Soundtrack) 25 Anniversary Edition CD Tracklist
Disc 1
1. 'Halcyon and On and On' Performed by Orbital
2. 'Open Up' Performed by Leftfield
3. 'Cowgirl' Performed by Underworld
4. 'Voodoo People' Performed by Prodigy
5. 'Connected' Performed by Stereo MC's
6. 'One Love' Performed by Prodigy
7. 'Original Bedroom Rockers' Performed by Kruder & Dorfmeister
8. 'Good Grief' Performed by Urban Dance Squad
9. 'Heaven Knows' Performed by Squeeze
Disc 2
1. 'Protection' Performed by Massive Attack
2. 'One Combination' Performed by Guy Pratt
3. 'Grand Central Station' Performed by Guy Pratt [featuring David Gilmour]
4. 'Hackers Suite' Performed by Simon Boswell
5. 'Diskette' Performed by Simon Boswell
6. 'City of Data' Performed by Simon Boswell
7. 'Ellingson HQ' Performed by Simon Boswell
8. 'Cereal's Speech' Performed by Simon Boswell
9. 'Kernel' Performed by Simon Boswell
10. 'Date Night' Performed by Simon Boswell
Hackers (Original Motion Picture Soundtrack) 25 Anniversary Edition Vinyl Track List
Side A:
1. 'Halcyon and On and On' Performed by Orbital
2. 'Hackers Suite' Performed by Simon Boswell
3. 'Open Up' Performed by Leftfield
Side B:
1. 'Cowgirl' Performed by Underworld
2. 'Voodoo People' Performed by Prodigy
3. 'Connected' Performed by Stereo MC's
Side C:
1. 'Original Bedroom Rockers' Performed by Kruder & Dorfmeister
2. 'One Love' Performed by The Prodigy
3. 'Good Grief' Performed by Urban Dance Squad
Side D:
1. 'Protection' Performed by Massive Attack
2. 'One Combination' Performed by Guy Pratt
3. 'Grand Central Station' Performed by Guy Pratt, featuring David Gilmour
4. 'Heaven Knows' Performed by Squeeze