'Hackers' Soundtrack Reissue Includes Unreleased David Gilmour And Guy Pratt Track
The Pink Floyd guitarist's contribution to the 1995 film's score is finally confirmed.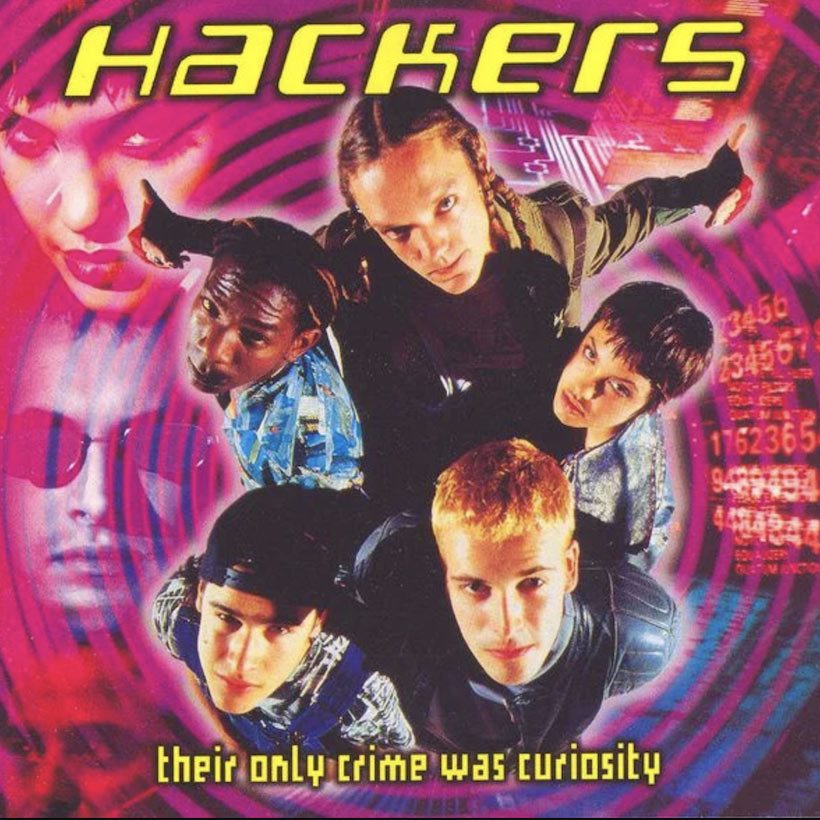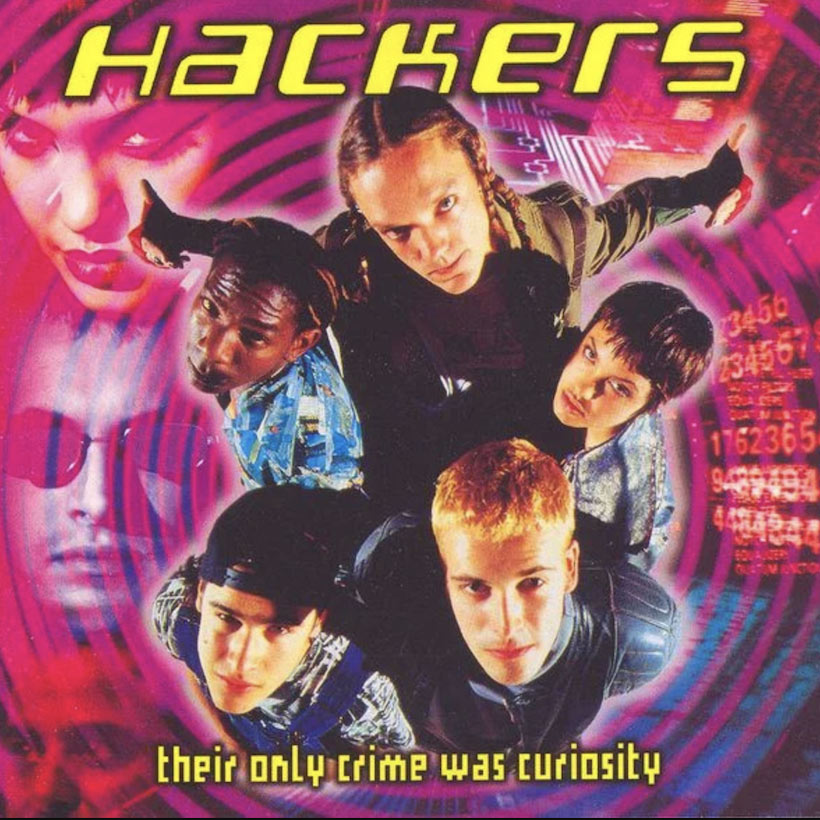 When Hackers was released in 1995, Gen-Xers around the world speculated about the instrumental music heard in the film's climax, which takes place in Grand Central Station. Though it has long been rumoured that Pink Floyd's David Gilmour lent his guitar skills to the track, entitled 'Grand Central Station', it has never been confirmed – until today.
Now fans can listen to the track at their leisure, thanks to a forthcoming 25th anniversary edition of the Hackers soundtrack, set for release on 17 April via Vèrese Sarabande. A double-LP vinyl edition will also be available exclusively for Record Store Day 18 April.
Grand Central Station - Guy Pratt (featuring David Gilmour)
According to Rolling Stone, who premiered the track earlier today, "Gilmour visited the home of Guy Pratt, Pink Floyd's touring bassist since Momentarily Lapse of Reason, while the bassist was working on music for the 1995 movie…The meet-up became an impromptu jam session that became 'Grand Central Station'. In the film's credits, the song was only credited to the mysterious sounding, 'Deep Cover'".
Released in 1995, Hackers starred Angelina Jolie (her first major role in a feature film) and Jonny Lee Miller as high-school-aged hackers. The film, which has since become a cult favourite, produced a techno-infused soundtrack, featuring music from Underworld, The Prodigy and Orbital, as well as the 1992 hit song, 'Connected', from the Stereo MCs.
The exclusive 13-track Record Store Day edition of the album will mark the soundtrack's debut on vinyl and will feature tracks that were not included on the original album, including 'Protection' by Massive Attack, 'Open Up' by Leftfield, two pieces by Guy Pratt (including 'Grand Central Station') plus the 'Hackers Suite', performed by composer Simon Boswell.
The gatefold jacket will offer new liner notes from the film's director, Iain Softley, as well as unreleased photos of the cast. The CD and digital edition of Hackers (Original Motion Picture Soundtrack) will include an additional six tracks.
Pre-order Hackers (Original Motion Picture Soundtrack) on CD here.
Hackers (Original Motion Picture Soundtrack) 25 Anniversary Edition Vinyl Track List
Side A:
1. 'Halcyon and On and On' Performed by Orbital
2. 'Hackers Suite' Performed by Simon Boswell
3. 'Open Up' Performed by Leftfield
Side B:
1. 'Cowgirl' Performed by Underworld
2. 'Voodoo People' Performed by Prodigy
3. 'Connected' Performed by Stereo MC's
Side C:
1. 'Original Bedroom Rockers' Performed by Kruder & Dorfmeister
2. 'One Love' Performed by The Prodigy
3. 'Good Grief' Performed by Urban Dance Squad
Side D:
1. 'Protection' Performed by Massive Attack
2. 'One Combination' Performed by Guy Pratt
3. 'Grand Central Station' Performed by Guy Pratt, featuring David Gilmour
4. 'Heaven Knows' Performed by Squeeze
Hackers (Original Motion Picture Soundtrack) 25 Anniversary Edition CD Tracklist
Disc 1
1. 'Halcyon and On and On' Performed by Orbital (9:29)
2. 'Open Up' Performed by Leftfield (6:52)
3. 'Cowgirl' Performed by Underworld (8:55)
4. 'Voodoo People' Performed by Prodigy (4:05)
5. 'Connected' Performed by Stereo MC's (4:00)
6. 'One Love' Performed by Prodigy (3:52)
7. 'Original Bedroom Rockers' Performed by Kruder & Dorfmeister (6:06)
8. 'Good Grief' Performed by Urban Dance Squad (4:29)
9. 'Heaven Knows' Performed by Squeeze (4:35)
Disc 2
1. 'Protection' Performed by Massive Attack (7:45)
2. 'One Combination' Performed by Guy Pratt (1:50)
3. 'Grand Central Station' Performed by Guy Pratt [featuring David Gilmour] (3:06)
4. 'Hackers Suite' Performed by Simon Boswell (6:13)
5. 'Diskette' Performed by Simon Boswell (2:04)
6. 'City of Data' Performed by Simon Boswell (4:06)
7. 'Ellingson HQ' Performed by Simon Boswell (2:35)
8. 'Cereal's Speech' Performed by Simon Boswell (3:00)
9. 'Kernel' Performed by Simon Boswell (2:16)
10. 'Date Night' Performed by Simon Boswell (4:14)
Format:
UK English