John Lennon, Paul McCartney, U2 Titles Among Record Store Day 2020 Exclusives
2020 marks the 13th year of Record Store Day, which this year falls on Saturday, 18 April.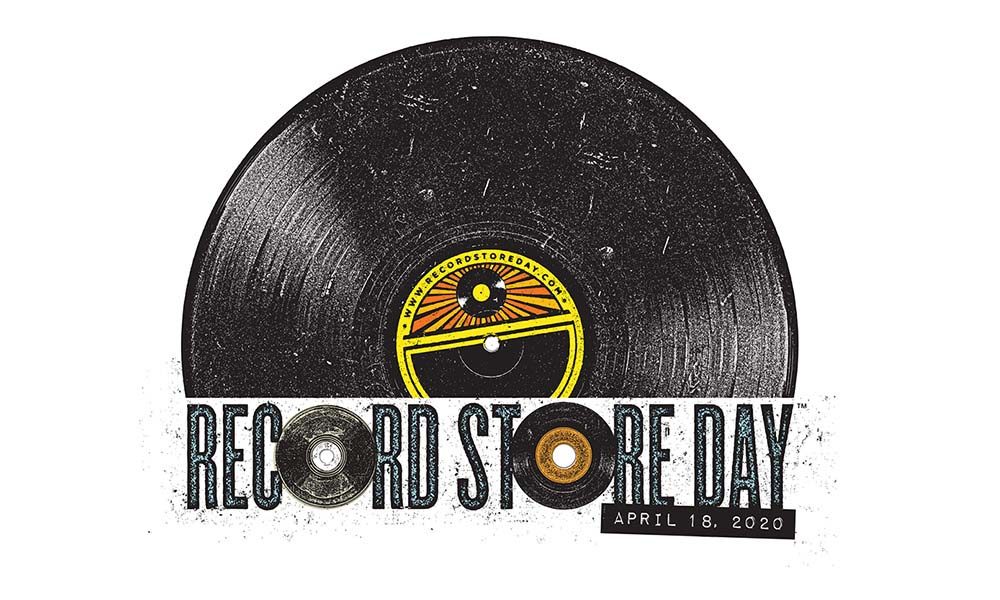 The wait is over for Record Store Day 2020 to reveal the list of exclusive vinyl records that will be released on Saturday 18th April, with this year's release list including specially created products from the likes of John Lennon, Paul McCartney, U2, Christine and the Queens, Charli XCX, Primal Scream and My Chemical Romance. These will be made available over the counter only from participating shops with queues expected to start from the early hours.
A new 2020 remix of John Lennon's legendary 'Instant Karma!' is sure to be one of this year's most sought after items. On Jan 271970, Lennon famously wrote, recorded, and mixed 'Instant Karma!,' all in one day. It ranks as one of the fastest-released songs in pop music history, recorded at London's Abbey Road Studios.
Meanwhile, Island Records and UMC have announced the release of U2's '11 O'Clock Tick Tock' on limited edition 12" transparent blue vinyl to celebrate Record Store Day 2020.
The Record Store Day release marks the 40th anniversary of '11 O'Clock Tick Tock' and includes the full length version of the track, as well as the original 7" B-side 'Touch'; plus two previously unreleased live recordings – 'Touch' and 'Twilight' – from the band's memorable show at the Marquee in London in September 1980. '11 O'Clock Tick Tock' was produced by Martin Hannett and recorded in the spring of 1980 at Dublin's Windmill Lane Studios. Released in May that year, the song was U2's first single on Island Records.
11 O'Clock Tick Tock (Remastered 2008)
Elsewhere, Capitol/Ume are set to release a new vinyl edition of Paul McCartney's debut album, McCartney for Record Store Day 2020. Originally released through Apple Records on 17 April 1970, McCartney is celebrating its 50th anniversary. Apart from occasional contributions by his wife, Linda, McCartney performed the entire album alone by overdubbing on four-track tape. Despite the revolutionary lo-fi production, McCartney held the number 1 position for three weeks on the US Billboard Top LPs before yielding that position to The Beatles Let It Be. It peaked at number 2 in Britain.
Craft Recordings, too, are excited to announce a round-up of exclusive vinyl titles for Record Store Day 2020. This year's array of titles features several rarities, including the first-ever vinyl reissue of The Iron Pot Cooker—the 1975 LP from performance artist and activist Camille Yarbrough plus, a UK-only exclusive EP from British garage, grime and hip hop pioneers, So Solid Crew.
Craft has also put together a very special compilation. Double Whammy! A 1960s Garage Rock Rave-Up, offers a power-packed lineup of hits and rarities from the era's influential underground music scene, and features acts like the Music Machine, the Vagrants and The Count Five.
Since 2008, Record Store Day has celebrated the culture of the independent record store—offering music lovers the chance to pick up exclusive or limited-edition releases, while supporting their local music retailer at the same time. With the spirit of the devoted crate-digger in mind, the team at Craft Recordings has put together the following #RSD20 releases:
Ashli Green from David's Music in Letchworth and on the RSD board of organisers said of Record Store Day 2020: "It's another huge year with a great and eclectic mix of releases for all record shops to get stuck into! An exciting year for new and interesting music which will no doubt offer something special for everyone"
There are also a number of highly in demand reissues to add to the wish-list from the likes of Tyler the Creator's 'Cherry Bomb' and Soft Cell's 'Mutant Moments'. "There's a really nice mix of reissues that I'm sure will be in high demand this year! The ones that stand out to me are Soft Cell's Mutant Moments 10" as it was privately pressed originally 1980 in a tiny quantity and has always been in very high demand. It's been bootlegged many times but is now getting its official reissue! I'm also excited for Pluto- Journey's End. It's amazing that this release has been found as its their notorious unreleased second album. A complete must have for the 70s prog/ blues/ hard rock scene. This are the kind of releases that Record Store Day is all about!"
The countdown to Record Store Day is being celebrated at a launch event this afternoon [5th March] with the 2020 ambassadors, The Big Moon. They will be taking on the ultimate challenge of recording their release live and direct to vinyl at Metropolis Studios. The result will be a 3 track single available from participating shops on the main day itself.
Celia from The Big Moon said of this role "We've played in lots of excellent shops up and down the country and met wonderful people every time, from the people who work there and organise events to the generous souls who have parted with their money and time and bought our records, come to see us play intimate shows and just generally made us feel like what we're doing is sometimes worthwhile. As we become more and more aware of the toxicity of spending the majority of your life online it's important that we protect these physical communal spaces and make sure they feel accessible and welcoming to all. Support your local record store!"
2020 marks the 13th year of Record Store Day which has been recognised as the catalyst behind the 'vinyl revival' which has seen vinyl sales grow to almost £100m a year. Over 230 independent shops from every corner of the UK will be taking part in the celebrations as they put on live in-store performances, mini street festivals and entertainment for both loyal and new customers throughout the day. It's the one day of the year for people to come together and shine a light on the cultural importance of keeping record stores and vinyl alive.
A full list of Record Store Day 2020 releases can be found here.
Format:
UK English