The Roussos Phenomenon: The Unique Vocal Presence Of Demis Roussos
The Greek superstar had career sales estimated at some 60 million records.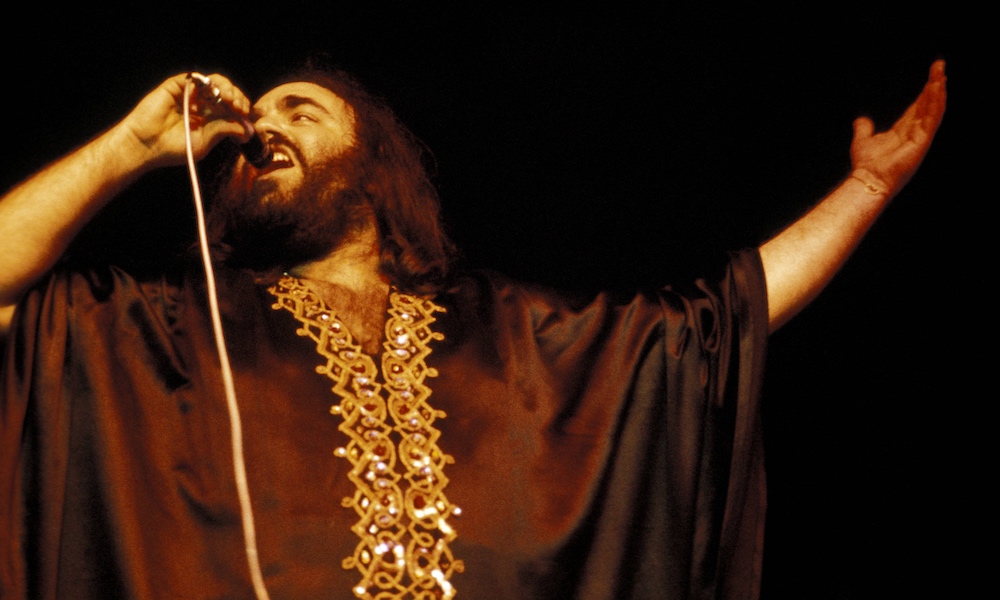 Demis Roussos, one of the biggest singing stars of the 1970s, had career sales estimated at some 60 million records. Roussos, was also known for his earlier work, between 1967 and 1972, as the co-founder and frontman of Greek progressive rock band Aphrodite's Child. The group was also the early home of multi-million-selling instrumentalist Vangelis.
Demis, as he became known, was born Artemios Ventouris-Roussos in Alexandria, Egypt on June 15, 1946. He was especially popular in the UK, where his EP The Roussos Phenomenon, featuring the song "Forever and Ever," topped the charts in the summer of 1976. As he became a fixture on television, his other hits included "Happy To Be On An Island In The Sun," "Can't Say How Much I Love You," and "When Forever Has Gone."
His Forever and Ever album reached No.2 in the UK (outsold only by the Beach Boys' 20 Golden Greats collection) and the Happy To Be set hit No.4 there. His most recent UK album chart entry was Forever and Ever – Definitive Collection, which reached No.17 in 2002.
Happy To Be On An Island In The Sun
Prior to his solo stardom, Aphrodite's Child won much respect for their experimental rock sound, which featured on three original albums, End Of The World in 1968, It's Five O'Clock the following year and 1972's 666. The final release was, and remains, especially admired in prog circles for the track "The Four Horsemen."
Roussos recorded prolifically and in a number of languages, also including French and German. "I'm a fantastic interpreter," he told Melody Maker confidently in 1976, as he became a star in the UK. "I'm not a creator at base. But I'm a unique and fantastic interpreter. If a good creator writes a song, I can sing it in a way, with some notes different, and make it sound more than he ever imagined it to be." He passed away on January 25, 2015, at the age of 68.
Listen to the best of Demis Roussos on Spotify.