James Blake
James Blake is a British producer and singer-songwriter known for his melding of electronic music and pop.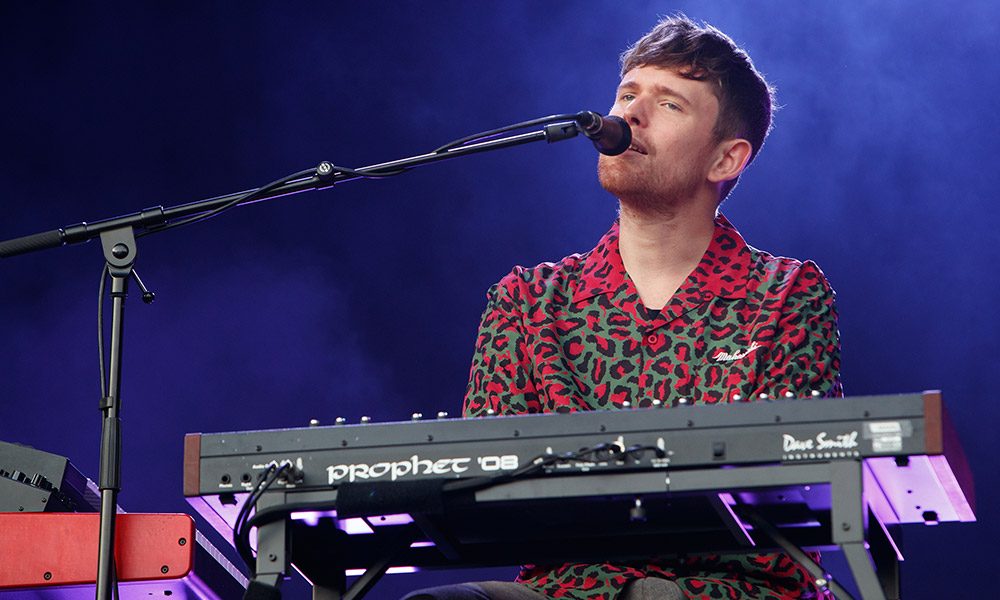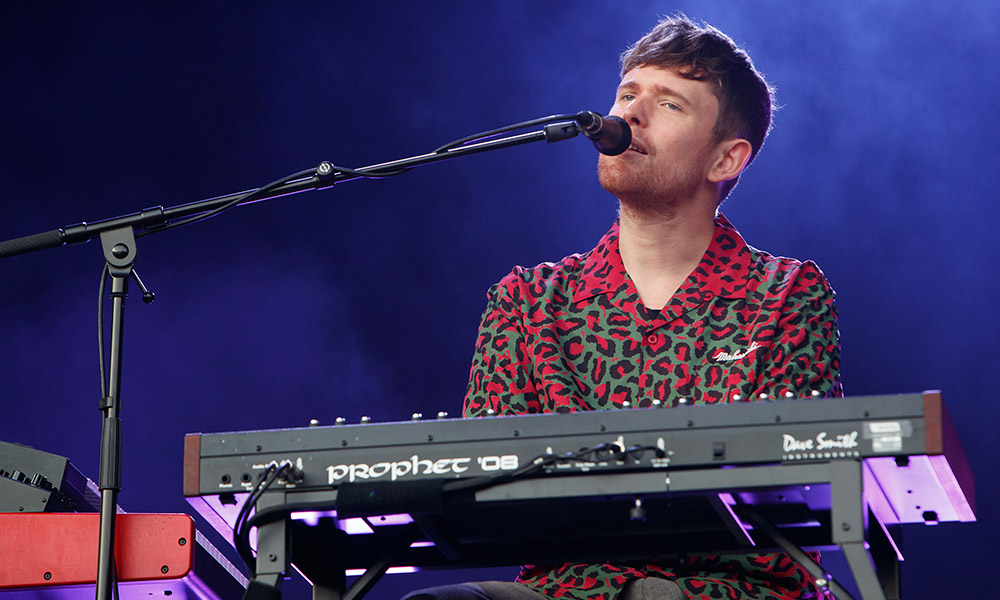 One of electronic music's most consistently innovate artists, singer, songwriter and pianist James Blake's career has taken him on a remarkable journey from humble beginnings as a bedroom dubstep producer to a place at the very pinnacle of pop music, with a guest appearance on Beyoncé's album Lemonade. Perhaps more astonishingly, he has done so without pandering to public tastes: a tribute to a remarkable single-mindedness, as well as proof of his ever-increasing influence on the music world.
Born James Blake Litherland, on 26 September 1988, he was raised in the north London borough of Enfield. As the son of James Litherland, a veteran session musician best known for a stint in 70s jazz-rock band Colosseum, Blake was born into a musical family and was classically trained on the piano from an early age. He studied Popular Music at Goldsmiths College in south London, though it was a night out with friends in Brixton in 2007 which determined his ultimate musical direction. At a club there, Blake discovered dubstep and became obsessed with the genre, and quickly began organising and promoting nights while creating his own compositions at home. Feeling his way into the music industry, he joined up with electronica duo Mount Kimbie's live set up as a keyboardist and back-up vocalist.
In 2009, Blake began his recording career with a well-received remix of Untold's dubstep stomper 'Stop What You're Doing', though it was his first solo 12", released later that year, which caught notice beyond the dubstep crowd. 'Air & Lack Thereof' was a bass-heavy head-nodder whose inventive melodies, clipped beats and treated vocals invested the genre with a fresh dynamic. The track became a favourite of tastemaker DJ Gilles Peterson, who gave it repeated airplay on his BBC Radio 1 show.
The following year saw a flurry of new releases, with each developing Blake's sound further. A joint project with Airhead, the dense and minimal 'Pembroke' was followed by a debut EP, The Bells Sketch. The former established his signature style of crisp, polyrhythmic beats, woozy synths and low-slung bass; the latter was embellished with Blake's own distorted and pitched-up vocals. He released his second EP in May, the 90s-soul-sampling CMYK. The title track is a masterful blend of R&B vocal loops (some obvious, others warped beyond recognition) with icy cold electronica. It was his most innovative work to date and marked the first tentative steps beyond the intrinsic limitations of dubstep. September's Klavierwerke EP pushed those innovations, interpolating manipulated samples of Blake's disembodied vocals with spare piano refrains and handclaps accompanied by hisses, pops, crackles and well-placed moments of silence. It was a collection as unsettling as it was memorable.
A remarkable run of releases, the three EPs gained Blake international recognition as one of electronic music's most innovative producers. That achievement was recognised come award season, as he was nominated for the BBC's Sound Of 2011 accolade, made runner-up at the Brit Awards Critics' Choice, and was awarded Track Of The Year for 'CMYK' at Gilles Peterson's Worldwide Awards. So enamoured were Pitchfork that they took the unusual step of collectively hailing three EPs (The Bells Sketch, CMYK and Klavierwerke) as their eighth favourite album of the year.
Blake had been dropping hints of an album based chiefly on piano and voice, though the radical stylistic departure of its preceding single, 'Limit To Your Love', still shocked many. A cover of a ballad by Canadian singer Feist, it placed Blake's raw, unadorned vocals centre stage among a genre-defying mix of spare piano lines and deep bass wobbles.
Released on his own label, ATLAS, the highly experimental, self-titled debut which followed expanded on that single's bold new direction. As a collection of songs, it looked as much to Joni Mitchell as it did dubstep pioneer Burial, placing bass-heavy electronic music directly within the singer-songwriter tradition. Second single 'The Wilhelm Scream', a cover of Blake's father's song 'Where To Turn', begins as a straightforward synth-and-vocals lament before being slowly enveloped in a barrage of echoed effects. On 'Unluck' he pairs his Auto-Tuned voice with unsettling electronic scrapes and sharp percussive clicks, while 'I Never Learnt To Share' features a repeated refrain of familial dysfunction over an unsettling, oddly synched mix of jazz synth stabs. Elsewhere, 'To Care (Like You)' mixes heavily processed vocals with dubstep synths and hip-hop snares, while 'I Mind' was a lone throwback to earlier electro experiments, beginning with a delicate refrain of looped vocals and piano before refracting them into warped abstractions over an insistent dance beat. Released on 4 February 2011, the album reached No.9 on the UK charts and met with almost universal critical acclaim, going on to be nominated for the 2011 Mercury Prize.
Blake's prolific streak continued when he released 'Fall Creek Boys Choir', an ethereal, heavily Auto-Tuned collaboration with Bon Iver's Justin Vernon, in August 2011. The song also featured on his October 2011 EP, Enough Thunder. A continuation of the debut album's singer-songwriter fixations, it featured a spare cover of Joni Mitchell's 'A Case Of You' alongside further ethereal, piano-accompanied compositions such as 'Once We All Agree', and moody electronic experiments the likes of 'We Might Feel Unsound'.
Released in December, the Love What Happened Here EP was a return to a more structured, beat-focussed style of dance music, though the end result was no less experimental. Highlights include the title track, which excels with its soulful keyboard flourishes, while on 'At Birth', Blake delved into house music for the first time, investing the genre with his own unique characteristics. Final track 'Curbside' was his take on the hip-hop beat-tape sketch, segueing a wealth of samples and off-kilter beats with his by now requisite treated vocal snatches.
As successful and acclaimed as the debut album had been, Blake proclaimed himself dissatisfied with the result, and he spent much of 2012 plotting its follow-up, his only issued output being the sparkling 'Confidence Boost' collaboration with British rapper Trim, which Blake released under the pseudonym Harmonimix.
Released on 5 April 2013, sophomore effort Overgrown was a continuation of the songwriting traditions of its predecessor, though with a greater emphasis on R&B and gospel. A more firmly structured set of songs featuring stronger, more direct vocal performances, the album was exemplified by the mesmerising and grandiose proceeding single 'Retrograde'. Elsewhere, the tender piano ballad 'DLM' gave hints of jazz influences, while the Brian Eno-guesting 'Digital Lion' wrapped Blake's vocals around a warm fug of echoed beats and sampled effects. Elsewhere, Wu-Tang Clan's RZA contributes an amusingly Anglo-centric verse to 'Take A Fall For Me', while the most dance-friendly number, 'Voyeur', deployed a neat line in Jamie xx-style electronica. The ethereal closing pair of 'To The Last' and 'Our Love Comes Back' were among the producer's most hauntingly beautiful pieces.
Debuting at No.8 in the UK album charts, and at No.1 in the US Dance/Electronic charts, Overgrown became James Blake's highest-charting album to date. It was his most critically acclaimed release too, going on to win the 2013 Mercury Prize and earning Blake his first Grammy nomination for Best New Artist, while it reached numerous critical end-of-year lists.
It was a year and a half before Blake's next release, the 200 Press EP, which he put out on his own label, 1-800-Dinosaur, in December 2014. As with previous EPs, it was primarily a groove-based affair: the title track eschewed Blake's own vocals for a barely recognisable André 3000 sample, while 'Building It Still' paired distorted and abrasive samples with fierce basslines. Arguably the most challenging work of Blake's career ended with 'Words We Both Know', a warped and sped-up poem set to disjointed piano and electronic pulses.
It was only a matter of time before Blake embarked on a high-profile collaboration, yet his appearance on Beyoncé's mega-hit album Lemonade, released in April 2016, still surprised many. Receiving a co-writing credit on album opener 'Pray You Catch Me' and providing vocals on 'Forward' validated Blake's single-minded belief in his unique musical path and confirmed his standing as one of the most influential and sought-after talents in the music industry.
In a busy few weeks, Blake surprise-released his long-awaited third album, The Colour In Anything. More expansive than its predecessors, both in its length and its range of influences, the album had been teased two months earlier by 'Modern Soul', a spine-tingling showcase of Blake's trademark lush melodies, powerful vocals, off-kilter piano and eerie samples. Elsewhere on the album, 'Radio Silence' blends hauntingly beautiful melodies with the coldest of trap beats and filmic synths – an added cinematic dimension that's also present in the 80s-horror-referencing synths of 'I Hope My Life' and 'Two Men Down'. The deeply soulful, Frank Ocean-assisted 'My Willing Heart', and a duet with Justin Vernon on the slow-burning 'I Need A Forest Fire', both confirm Blake as a modern master of the collaboration.
Format:
UK English