'The Colour In Anything': How James Blake Found His Futuristic Soul
Suffused with emotional intensity, 'The Colour In Anything' finds James Blake testing the limits of what a ballad can be.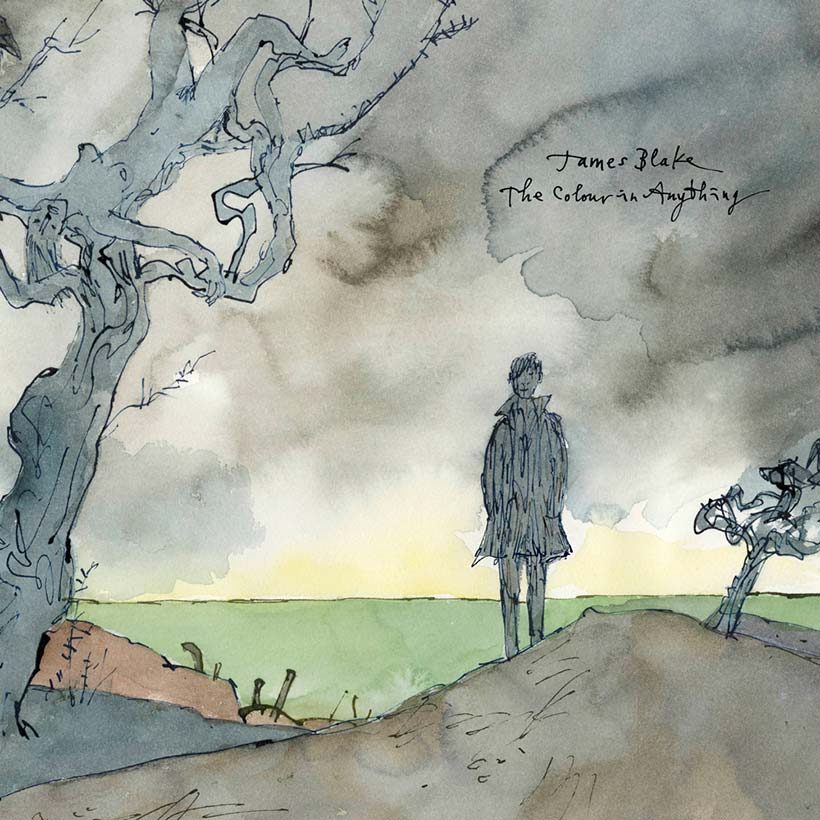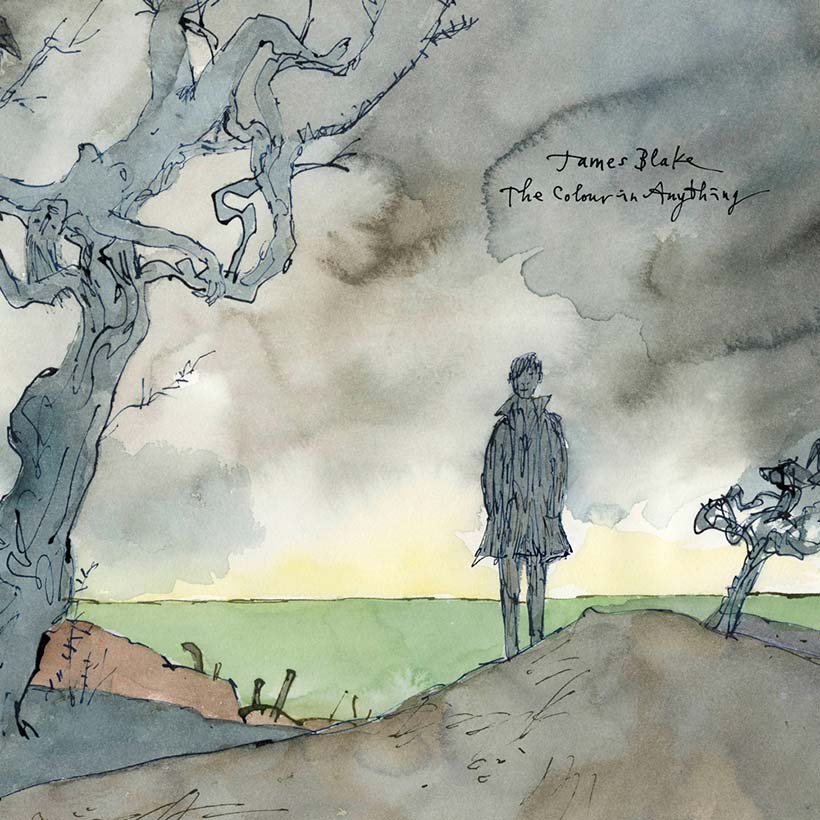 The cover of James Blake's third studio album, The Colour In Anything, sees the singer receding into a moody watercolour landscape. It may seem like a fitting visual metaphor for the more melancholic aspects of the UK singer-songwriter's work, but unlike the washed-out palette, Blake's album is suffused with a kind of emotional intensity few can muster.
Listen to James Blake's The Colour In Anything now.
It's been a decade since the Goldsmiths' alum first emerged from London's underground electronic scene, mixing dubstep with more ambient explorations to become the electronic-soul auteur we know today. It's easy to take his sound for granted, since it's become so omnipresent: his voice-keyboard-laptop mode of songwriting has seeped into everything from pop to hip-hop and electronic music.
Outside his comfort zone
James Blake released The Colour In Anything on May 6, 2016, three years following his sophomore album, Overgrown, which earned him the Mercury Music Prize (beating out David Bowie, no less) and put him on everyone's radar, including Chance The Rapper, Beyoncé and fellow navel-gazing artists Frank Ocean and Bon Iver's Justin Vernon, who both contribute to the album.
A studio perfectionist who deals in persistent themes of isolation and loneliness, it's no wonder that Blake's music has often been reduced to house music for introverts. On the self-produced Overgrown, he turned to Wu-Tang Clan's RZA and the godfather of ambient expression, Brian Eno, but save for those two, it was a solo affair. On The Colour In Anything, he expanded his creative circle, tapping Ocean and Vernon as collaborators and working with legendary producer Rick Rubin, who pushed Blake outside his comfort zone.
James Blake - Radio Silence (Official Audio)
If Overgrown helped to recalibrate pop music, The Colour In Anything tested the limits of what a ballad could be. Continuing to employ the same gospel and R&B elements found on its predecessor, The Colour In Anything saw Blake continue on his path towards ambient experimentation and hip-hop styling. On "Colour" – as on all his music that has come before and since – Blake's career is driven by the conflicting forces of being an emotive singer-songwriter and a master of basslines.
What was gained? What was lost?
At 76 minutes long, it's an expansive album, impossible to unpack in one cursory listen. There's plenty of space to examine every pulse, every drum tap and every hum. Blake has referred to The Colour In Anything as a coming-of-age album, and as it progresses, you evolve with him. Whether it's being nostalgic about a lost love ("Radio Silence"), coming to terms with the impermanence of relationships ("f.o.r.e.v.e.r") or searching for a silver lining ("The Colour In Anything"), the same questions return: What was gained? What was lost? Blake examines both, plumbing lyrical depths with heartbreaking beauty.
Each song is a serpentine journey that can go from raucous noise before melting into sombre piano and strings. Sounds and even lyrical stanzas become cyclical, as Blake builds layer upon layer, creating a call-and-response with himself. This cumulative effect often conveys the growing intensity of emotions, from the intense synth-laden bridge section on "Timeless" to the staccato synths of "I Hope My Life – 1-800 Mix," which could easily pass as horror film score. This ebb and flow works especially well on "Waves Know Shores," as he repeats the refrain, "You wanna know me like waves know shores/Like I know my own self's goals," over mournful horns.
Even with all the disembodied vocals and drum loops, The Colour In Anything is an emotionally charged record, with Blake's peerless falsetto expressing his hopeless desire for connection. "I'm not looking to hold you down/I'd rather you chose me every day," he pleads on "Choose Me," creating a vocal round that swells around him.
Blake goes full torch-song on "Love Me In Whatever Way," even sampling Donny Hathaway's classic "Giving Up" and employing the same pained vibrato to bring it home. Some of the most poignant moments on the album are when everything is stripped down to the basics, with just Blake and piano. "Don't use the word 'Forever'/We live too long to be so loved/People change and I can be tethered," he sings on the particularly haunting "f.o.r.e.v.e.r."
James Blake ft Bon Iver - I Need A Forest Fire (Official Video)
An optimistic note
When he's not backing himself, Blake finds another kindred spirit to join him, in this case, Justin Vernon of Bon Iver, on the album's breakout track, "I Need A Forest Fire." Their vocal pairing could ignite some kindling on its own, as the duo proved back in 2011 when they teamed up on "Fall Creek Boys Choir," off Blake's Enough Thunder EP. Even with its hypnotic loops, "I Need A Forest Fire" never overshadows the vocals or loses sight of the groove.
Blake's voice will always be his calling card, but as a producer he is at ease with obscuring it all together, chopping and speeding it up and filtering it through Auto-Tune and a vocoder. From the tender ballad "My Willing Heart," co-written with Frank Ocean, to the penultimate track, "Always," and the album's closer, "Meet Me In the Maze," you can only hear Blake's echoes.
For an album that deals so heavily with loss, The Colour In Anything ends on an optimistic note. You can feel the spiritual communion of "Always" as Blake sings the album's parting statement: "It's a sweet world/It's so easy/And I'm not afraid/And I have no hurt."
It's a testament to Blake's talent that he can evoke such deep feelings using the language of electronica that stirs the soul.