Jack Johnson
Jack Johnson is a Hawaii-born, California-based guitarist and folk singer-songwriter best known for albums like Brushfire Fairytales.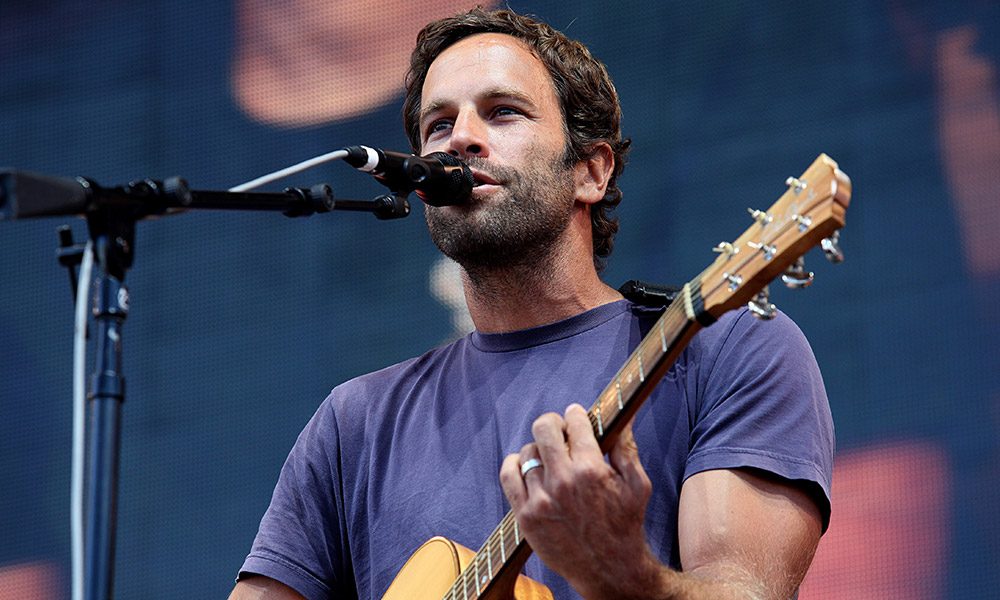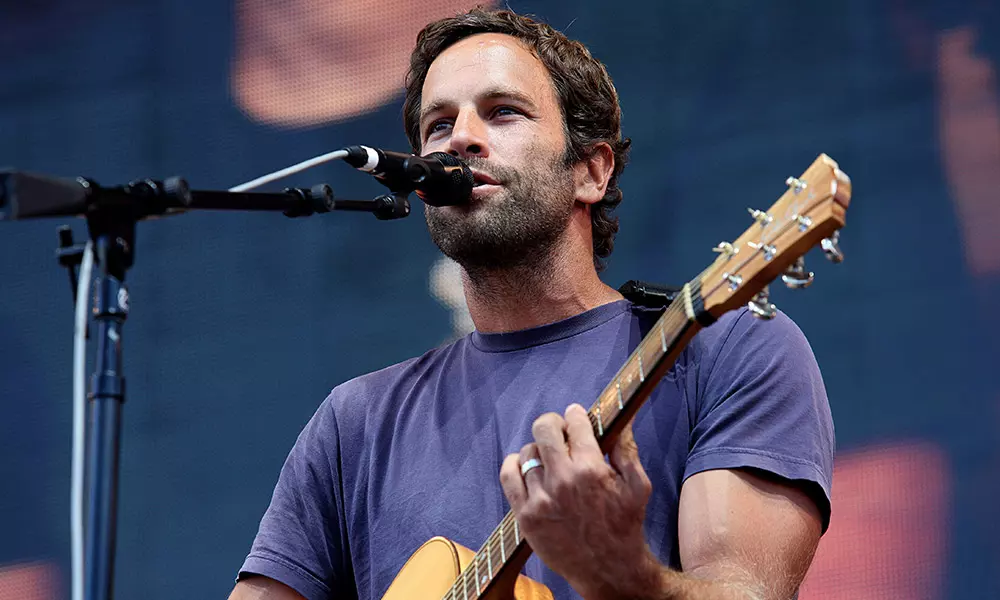 The man from North Shore, Oahu, Hawaii has been labelled a modern master of soft acoustic folk and surf rock but that doesn't really explain his worldwide appeal. An ear for the irresistible – whether in the vocal delivery or the construction of a pop hook – may account for his success. It could just be the whole package. With six discs under his lean belt, a number of EPs, downloads, surfing movies and soundtracks, the odd remix album and a host of singles that have soundtracked the last two decades, Johnson is one of the most recognizable cats in the business. Devilishly handsome, totally committed to surfing culture, eco-green warrior issues and family – he has won awards for his main work as well as Humanitarian and National Conservation – Jack is one of the most level-headed of characters who packs plenty into his schedule while keeping his feet on the ground; that's when they're not on a board, hanging ten.
So, here is a beach boy for sure, but never a beach bum. Time's too precious to waste and he wouldn't have got from then to now without putting in the hard yards. His album triumphs include the debut Brushfire Fairytales, On and On, the mega-selling In Between Dreams, Sleep Through the Static – well all of them really since, in the current decade, To the Sea and From Here to Now to You have topped both the UK and US charts, as well as those in Canada and Australia. Generally utilising a small but dedicated team of players and friends Johnson keeps it simple but maintains a deceptively persuasive line in lyric writing. Prolific with guitar and pen, he also tends to self-produce these days. His most familiar songs, from "Banana Pancakes" and "Good People" to "Upside Down" and "Better Together" all have the magic of the campfire; honest, inclusive and warm-hearted tracks that bring folks together. His albums are full of pleasure too and need to be discovered anew.
Born in 1975 and raised on the North Shore of Oahu, where he still lives, Jack is the son of legendary surfer Jeff Johnson and was set to follow his father into the profession until an accident at the Pipeline sent him to the University of California, Santa Barbara to enrol in the film studies school. He graduated in 1997. Along the way he'd been playing guitar and writing as a youngster, absorbing the music of his favourites – Bob Dylan, Cat Stevens, Bob Marley, G. Love and Special Sauce, A Tribe Called Quest and Jimi Hendrix. Other ingredients that play a part in his sound are old school soulsters like Al Green and Otis Redding and even a bit of dub and Wu-Tang.
Dipping into that heady melting pot didn't automatically result in Johnson's arrival as a force of nature. He didn't discover his own voice until his mid-twenties. As he once admitted it: "It kind of came from not really trying to sing, but just whispering out the words. I could barely sing loud enough for someone sitting next to me to hear. I never took any lessons or anything like that. It was more getting a little confidence with time and trying to build this thing a little louder."
In fact, his first break was in having G. Love cover the song "Rodeo Clowns" on Garrett Dutton's 1999 album Philadelphonic. Just before Brushfire Fairytales emerged Jack had directed the surf movie Thicker Than Water and still wasn't sure where life might take him. Luckily his demos were impressive enough to persuade Ben Harper's producer J. P. Plunier to stick Johnson in a studio with his rhythm section of drummer Adam Topol and bassist Merlo Podlewski, the trio having spent months living on the road together in a camper van. Their rapport and camaraderie shone through Brushfire Fairytales. It starts with "Inaudible Melodies", a reference to the singer's laid-back, not to say reticent persona in the early days, and includes some lovely gems like "Flake", with Harper on pedal steel. Only a minor hit, as a single, "Flake" still became a signature tune and live staple. The equally impressive "Drink the Water" is a reference to his accident but also a face up to your fears type song. Over the course of his career, the debut has gone Platinum in the U.S. and Gold in the UK.
Moving to Universal in 2002 Johnson made his second album at The Mango Tree in Hawaii and really hit pay dirt with immaculate acoustic wonders "Wasting Time", "The Horizon Has Been Defeated" and the cautionary "Taylor", about a small-town girl whose life goes off the rails. Those cuts and club honed ditties such as "Cookie Jar" and a reworked "Rodeo Clowns" confirmed the arrival of a major talent with a voice as hypnotic and tranquil as a long-observed ocean. Just as the record buyers flocked to this luscious sound so did fellow musicians. The Black Eyed Peas interpolated his song "Gone" as "Gone Going" on their disc Monkey Business and since that album would sell over ten million it's a safe assumption that Jack was now in clover.
The famous Brazilian producer Mario Caldato, Jr. (Beck, Tone Loc, Seu Jorge, Super Furry Animals et al.) brought his measured sense of rhythm and sonic warmth to the table for 2005's In Between Dreams. The success of this fine set – it remains a go-to disc in the UK – can be traced to the infectious energy of "Better Together", which samples Hoagy Carmichael's "Heart and Soul", the socially conscious "Good People" and "Breakdown", written en route to the French resort of Soorts-Hossegor, one of the best surfing locales in the world. In fact, the latter track had already snuck out a year earlier on Handsome Boy Modeling School's White People album. The Grammy-nominated "Sitting, Waiting, Wishing" is one of Johnson's best feel-good about yourself buddy numbers. "Constellations" is a cosmic tune penned while longboarding in California at sunset. Elsewhere Jack's interest in Kurt Vonnegut and Joseph Campbell makes its mark and the artist's strong moral code, never hectoring, filters throughout.
Having completed the soundtrack album, Sing-A-Longs and Lullabies for the Film Curious George (yet another chart-topper also featuring Ben Harper and G. Love) JJ reunited with Plunier for Sleep Through the Static (2008). The cool thing about this is it was recorded using 100% solar energy at L.A.'s Solar Powered Plastic Plant, direct to tape. Acknowledging his fan base in the UK Jack premiered the album on the BBC two months before the worldwide release. "If I Had Eyes" was the teaser single, inspired by his son's love of soya milk on one hand and aged up to take a glance at the perils of divorce on the other.
The cover of the album depicts a recently crop haired Johnson playing an electric guitar and sitting on a stool – very jazz, very smooth. The title cut is a veiled number about the Iraq War while "Hope," recalls his love of reggae with a lilting, light ska-beat and trippy rhythm. Another hugely popular release, Sleep Through the Static is a five star item from top to toe and thoroughly commended for discovery.
To the Sea (2010) is a band production with Zach Gill's various keyboards fleshing out Jack's most electric album to date. The chilled, summertime surf folk-rock elements are still here of course but so also are riff-based tunes – check "You and Your Heart" – where the strummy, chordal atmosphere is replaced with kick and rush adrenalin. On "At or with Me" Johnson addresses those who criticise him for being Mr Mellow. That's G. Love returning to add a tasty harmonica lick. Whether the detractors are right or not (they're wrong) To the Sea delighted his fans and topped charts from Wisbech to Wellington.
Back in his two solar-powered studios, in Hawaii and Los Angeles, Johnson sounds relaxed and completely in charge of his songwriting muse. Family songs ("My Little Girl") pull the heartstrings; tougher love arrives during "Anything but the Truth". Another sunny delight, albeit flecked with occasional darker clouds.
The two live releases, En Concert and Jack Johnson and Friends Best of Kokua Festival showcase a different side of the band. The latter is particularly interesting since it contains collaborations with Eddie Vedder, Jackson Brown, Taj Mahal and the godlike Willie Nelson, who is joined by Jack and Ben Harper for a gorgeous take on "Blue Eyes Crying in the Rain". The sheer variety on this disc allowed it to figure on standard charts and the US Top World list.
So we come to the most recent disc, the essential From Here to Now to You. This heralds a return to the rootsier sound of the early Brushfire years with a sweet downhome vibe backing up the delicious "Washing Dishes", "Tape Deck" and "Don't Believe a Word I Say" – folk-rock incarnate for today's market and food for thought for those who think that all the good music has already been made.
Words… Max Bell
Format:
UK English