'Pergamon': When Tangerine Dream Made History In Germany
In January 1980 Tangerine Dream became the first western 'rock' band to perform in the German Democratic Republic, resulting in the stunning album 'Pergamon.'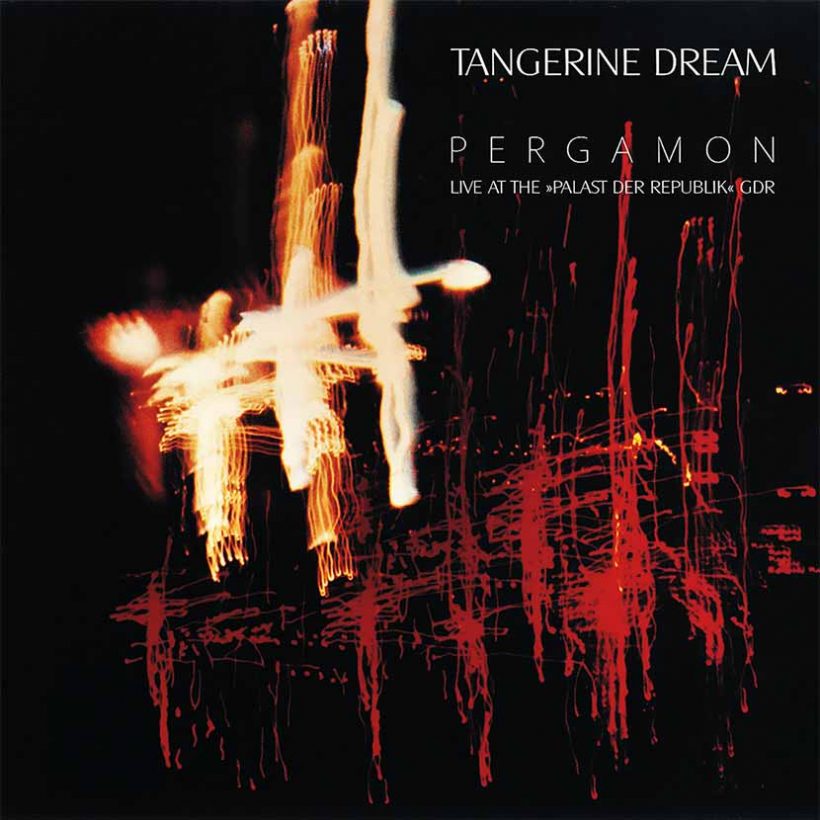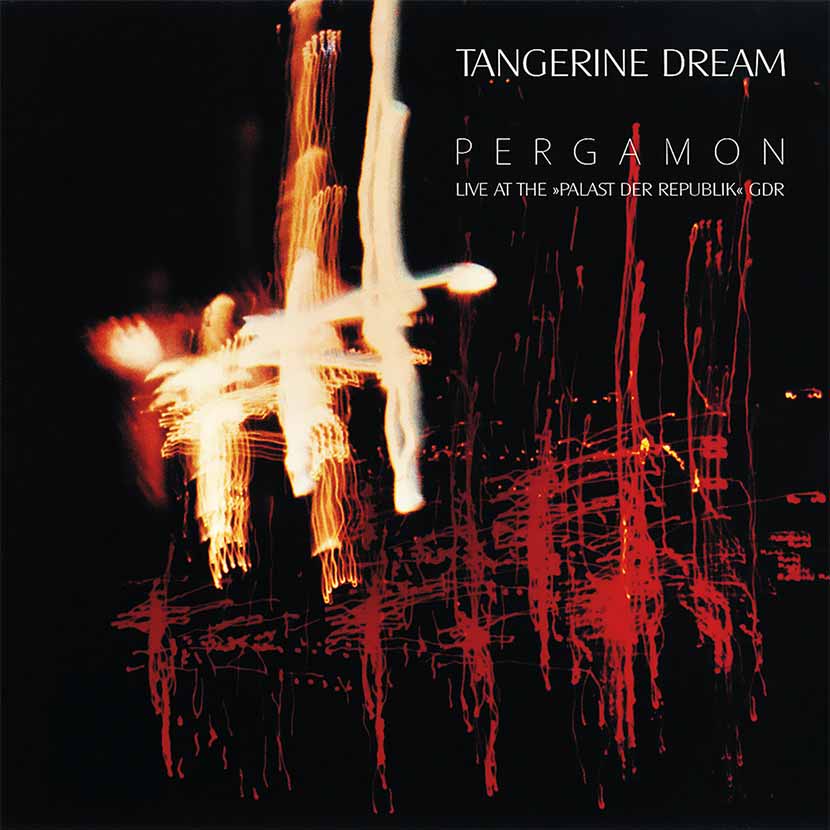 Active from 1967 right up to their founder member/guiding light Edgar Froese's death, in January 2015, electronic music leviathans Tangerine Dream accumulated a colossal catalogue that numbers over 100 full-length albums, when all their movie soundtracks and compilations are taken into account. Intriguingly, over 30 of these titles are officially sanctioned live albums, including the likes of Poland, Logos Live, and Pergamon – but then the innovative West Berlin outfit were always a popular live draw, even if, by today's standards, their early shows were primitive in the visual sense. Latterly, advances in technology allowed them to incorporate lasers, pyrotechnics, and projected images into their shows, but for most of the 70s they were simply three men (albeit three men usually received with a hushed reverence) sitting motionless while surrounded by enormous analog boxes festooned with patch cords and a few flashing lights.
Listen to Pergamon on Apple Music and Spotify.
Despite the limitations of the day, Tangerine Dream concerts were frequently groundbreaking events and always a deviation from the norm. At York Minster in October 1975, for example, the band insisted on performing in complete darkness, while on January 31, 1980, they earned the distinction of becoming the first western "rock" band ever to play in the communist-controlled German Democratic Republic.
Edited highlights of their critically acclaimed show that day, performed at East Germany's Palace Of The Republic (also the seat of the GDR parliament), were originally released as Quichotte through the state-funded imprint Amiga, though the album inevitably received far wider exposure when it was reissued globally as Pergamon by Virgin in 1986.
On the night of the gig, Edgar Froese succeeded in persuading the authorities to let 900 ticketless fans in for free to thwart the black marketeers, so, perhaps understandably, Pergamon captures the essence of Tangerine Dream's most emotional and compelling live recordings. It comprises two lengthy, undulating pieces that Froese and drummer/rhythm controller Christopher Franke diligently edited down from the band's largely improvised repertoire on the night, and it also showcases the group on the cusp of a new era. Pianist/synth manipulator Johannes Schmoelling had recently replaced the long-serving Peter Baumann, and it's his accomplished, Chopin-esque solo which introduces "Quichotte Part 1:" a restless, perpetually morphing track which also countenances aggressive sequencer motifs and recurring melodic passages that TD would later work into the second movement from their forthcoming studio LP, Tangram.
Arguably superior, however, is "Quichotte (Part 2)." The piece finds its feet in a disorienting ambient space before the onset of Franke's programmed rhythmic onslaught coaxes out moody, repetitive synth salvos from Schmoelling and goads Froese into picking up his guitar for a soaring, Dave Gilmour-esque solo which seemingly builds endlessly before finally abating just after it hits the 22-minute mark. It's a breathtaking denouement to a charged, resonant live recording which, in the dark, pre-unification days of the early 80s, offered hope on both sides of the notorious Berlin Wall.