'Prophets Seers & Sages' & 'My People…': T. Rex's Four-Year Run To No.1
As Bolanmania spread across the UK, the first two Tyrannosaurus Rex albums hit No.1 together.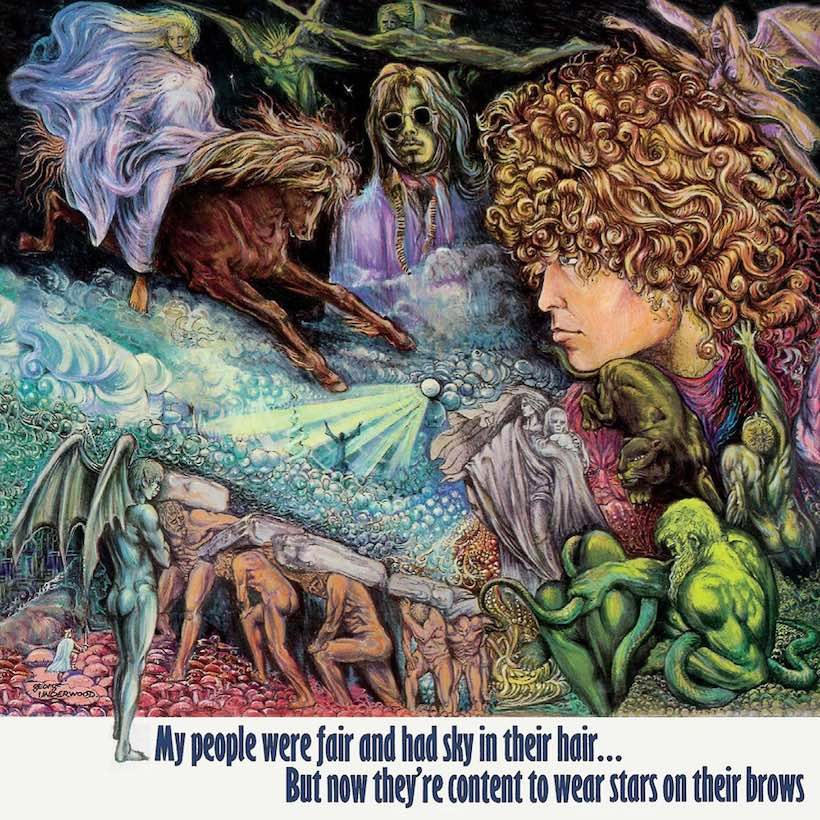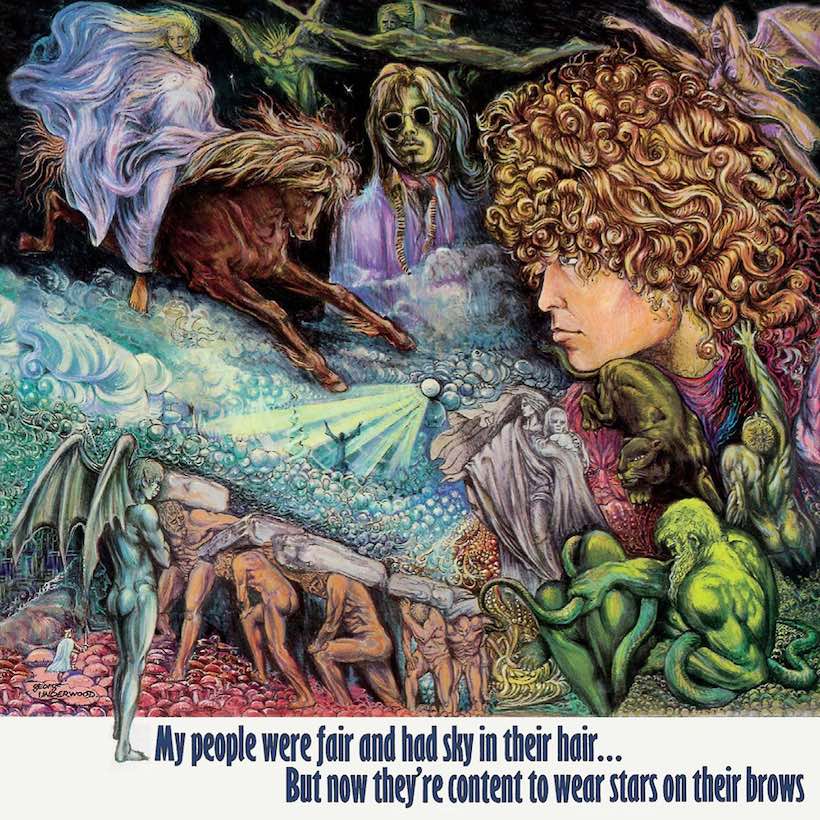 Long before they became T. Rex, the group called Tyrannosaurus Rex would understandably have thought they'd cracked it when their first album, the expansively-titled My People Were Fair and Had Sky in Their Hair…But Now They're Content to Wear Stars on Their Brows hit the UK charts. Released in July 1968, it immediately made the bestsellers at No.22, reaching its peak two weeks later at No.15.
Then came a setback. Just three months later, Marc Bolan and his partner in the group, Steve Peregrin Took, released the follow-up album Prophets Seers & Sages The Angels of the Ages – and it missed the charts altogether. But four years after their first release, the two albums found themselves together at No.1.
A new name and a new start
What had happened in the interim, of course, was that after two more records as Tyrannosaurus Rex (Unicorn and A Beard of Stars), the band abbreviated itself, so to speak. It led to a serious national outbreak of T. Rexstasy and Bolanmania. The T.Rex album of summer 1971 reached No.7, then a Best Of set of their early work went to No.21, before Electric Warrior charted in October and spent Christmas and the new year at No.1.
David Platz, the music publisher who had founded by now founded Fly Records, re-released Prophets Seers & Sages and My People Were Fair… as a double, gatefold album in mid-April, 1972. They appeared under the banner title Tyrannosaurus Rex: A Beginning.
Bolan's new fans were now eager to snap up anything with his or his band's name on it, and a single reissue of "Debora" and "One Inch Rock" was already in the Top 10, at No.7, in the week that the double album hit the charts at No.2. A week later, the twinpack album went to No.1, replacing Deep Purple's Machine Head. Bolan's early creative outpourings had been completely embraced by his new audience.