Lynyrd Skynyrd's 'Pronounced 'Lĕh-'nérd Skin-'nérd': 'A Real Rock And Roll Band Shows Up'
The band's first album took Southern rock around the whole of the US and beyond.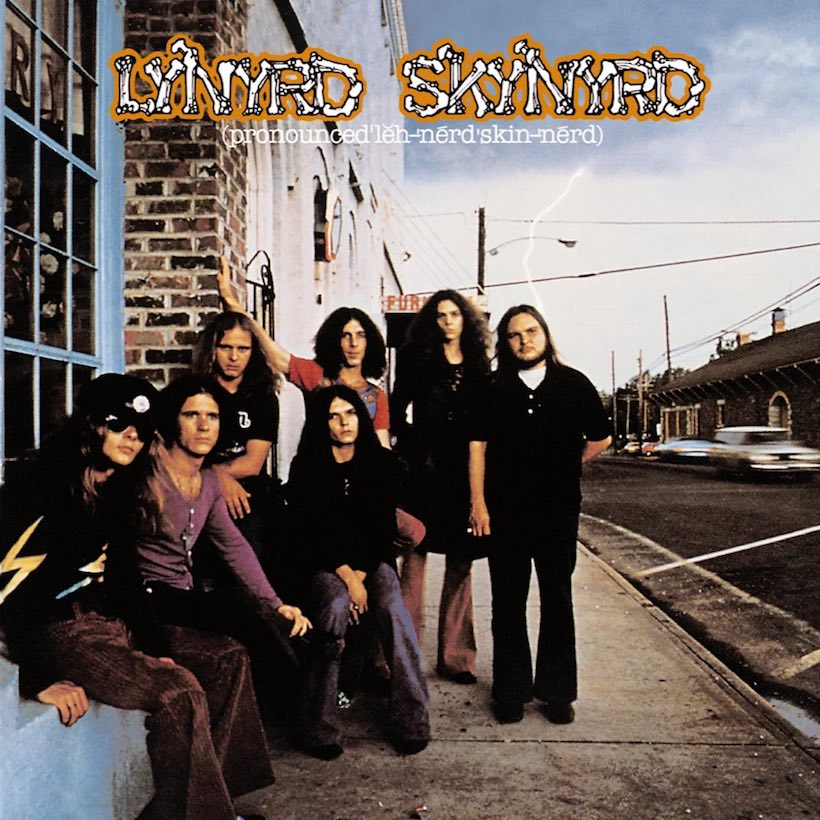 It's strange to think there was ever a time when we weren't sure how to say the name of the band who brought authentic, undiluted Southern rock to countless millions of fans. But when their first album landed in the record racks on August 13, 1973, its title introduced a group who would take music by the scruff of the neck and earn their place in the Rock and Roll Hall of Fame. It was called (Pronounced 'Lĕh-'nérd 'Skin-'nérd).
Students of Lynyrd Skynyrd know that the origins of the band went back almost a decade before that momentous day. They were formed as My Backyard in the days of the British invasion, in 1964, and toured around with various names and line-ups until they adopted the handle we would never forget in 1969.
"We had this gym teacher named Leonard Skinner," Ed King explained to Zoo World. "He always made Allen, Bob and Gary get haircuts. When we picked the group name, we thought of the teacher and just changed the spelling. We've seen him since and he doesn't seem to mind. It sort of fits him."
Skynyrd were a hot local attraction in their home town of Jacksonville, Florida by the turn of the 1970s, but it was their "discovery" by producer Al Kooper in 1972 that proved to be pivotal. Famed as the founder of Blood, Sweat and Tears, a Dylan insider and a prolific producer and session man, Kooper signed the rock hopefuls to his Sounds of the South label, which had a distribution deal with MCA.
Kooper had seen the band, at some personal risk, in a night spot in Atlanta. "It was one of those really dangerous type bars where everybody carries guns and there's about three shootings a night," he recalled in Disc. "Skynyrd were playing, and they just blew me out of my seat. They were playing mainly things off the first album, and then to find that they weren't signed to anybody was marvellous."
Kooper would produce their first LP, and indeed the next two. The band brought an extremely multi-talented songwriting base to those initial sessions, with credits on the album for Gary Rossington, Ronnie Van Zant, Allen Collins, Bob Burns, and Al King – the whole band, in fact, with the exception of keyboard player Billy Powell.
Skynyrd was indeed a team of all the talents, with Van Zant handling all lead vocals while lead guitar duties were shared almost equally between Rossington and Collins. Kooper, disguised for credit purposes as Roosevelt Gook, added bass, backing vocals, mandolin, bass drum, organ, and Mellotron.
Kooper told Disc: "They're the real thing. The Rolling Stones can carry on and dance around and have Southern accents, but these are the real thing. These boys have a shack in the middle of the Florida swamps and in their spare time they chase alligators and go fishing for catfish."
Lynyrd Skynyrd - Gimme Three Steps (Audio)
The opening single from the album was the infectious rocker "Gimme Three Steps," a Van Zant and Collins composition that told of the narrator's misadventures when he dances with another man's woman. The B-side was of great interest to Skynyrd collectors, as it wasn't on this or any of the band's studio album: "Mr. Banker" eventually showed up on the 1987 compilation Legend.
MCA advertised "Gimme Three Steps" with trade ads that said: "Step 1. You release an album by a new group that's never been heard of outside the South. Step 2. It sells nationwide far beyond your expectations and critics say things like…" and then was listed some of the media praise, including Creem's assertion that "Lynyrd possesses more wit and joy that the Allmans and more power pump whammo [sic] than the Stones." Record World advised: "Look out glitter kids, a real rock and roll band showed up!" "Step 3" in the ad, incidentally, was "You release their first single and sit back and watch."
It was a year before a second single was released, shortly before the LP was certified gold in the US by the RIAA. The album, which reached No.27 there in an epic 79-week chart run, went on to both platinum and double platinum certification in 1987. By then, the legend of Lynyrd Skynyrd was indelible – thanks in no small part to the song that became that second 45rpm disc.
Lynyrd Skynyrd - Free Bird (Official Audio)
"Free Bird," this time credited to "Collins/Van Zant," brought the album to its conclusion as a mighty, tempo-changing, nine-minute epic. The edited version went to No.19 in the US, in the wake of their first Top 10 success with "Sweet Home Alabama," from their Second Helping LP of 1974. "Free Bird" became, and remains, one of the absolute staples of hard rock, and although it never quite made the UK Top 20, it was certified platinum there in 2021.
Early support slots with The Who played a significant role in the band's rise, and as (Pronounced 'Lĕh-'nérd 'Skin-'nérd) went on release, Skynyrd were gigging on a practically nightly basis. They moved from a residency at Richards Club in Atlanta to dates all over the southern States and, soon, far beyond, all turbo-charged by their on-stage interaction.
"With three guitarists, if one of them is having a bad night you've always got the other two," King said in the 1974 interview with Zoo World. "One night I was playing poorly while Gary and Allen were really hot. It was the worse set I had done all year but the people stood and clapped for five minutes. And we couldn't even do an encore cause we blew all the fuses!"
Listen to (Pronounced 'Lĕh-'nérd 'Skin-'nérd) on Apple Music and Spotify.