Phil Manzanera
The London musician and producer is known for his solo career as well as his role playing lead guitar in Roxy Music.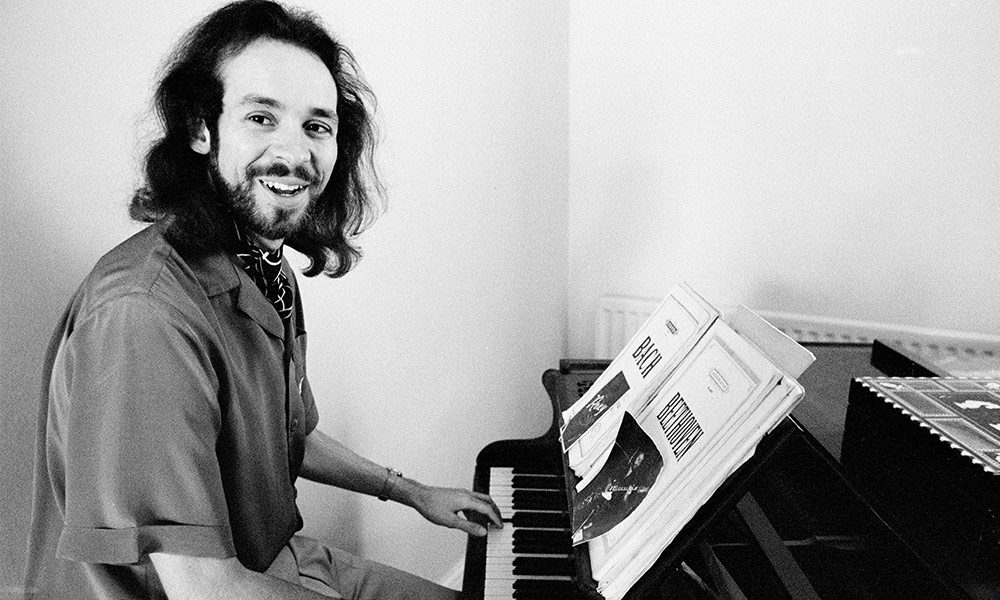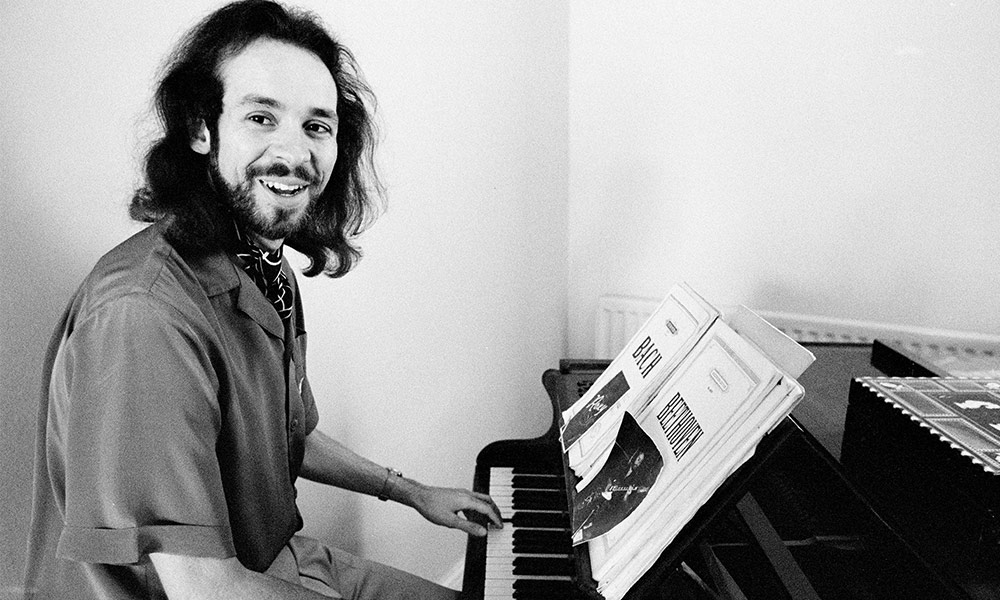 Of course, Phil Manzanera is a bit of a legend – anyone who has played the guitar in Roxy Music has to be, but his own catalogue is made for discovery. The debut Diamond Head is the obvious launchpad for newbies, with a cast list that includes Roxy men Andy Mackay, Brian Eno, John Wetton and Eddie Jobson. The success of his Mainstream disc (1975) featuring reworking's of his earlier band Quiet Sun, also a glimpse of Eno's oblique strategies, a device used to encourage artists to look at their work from different angles. Around this time Phil produced John Cale's acclaimed Island album Fear and contributed memorable guitars to the feedback extravaganza on "Gun". During a Roxy hiatus, Phil also produced the debut album for Split Enz, the New Zealand art rock group who had supported Roxy Music under the Southern Cross. More recently he has renewed a fruitful working relationship with his friend David Gilmour whose 2015 disc Rattle That Lock finds both men to be on top form. Phil's discs can be heard in remastered form on his own Expression Records, try Firebird V11, whose title references the Gibson guitar he played on Roxy Music's albums. All the music he makes has integrity and merit.
Born Philip Geoffrey Targett-Adams in London, 1951, Phil took his mother's maiden name for his stage persona. He spent a lot of his early childhood travelling with the family in America, Central America and Cuba. He developed an intense interest in Latin American dance rhythms en route – merengue, cumbia, salsa – and as a teen learnt a repertoire of Cuban folk protest songs. His later schooling was in London's Dulwich College where he befriended a variety of future accomplices like Bill MacCormick, Charles Hayward and Dave Jarrett. College bands Pooh & The Ostrich Feathers and thus Quiet Sun played in the progressive or avant-garde style pioneered by art-rockers during the late 1960s in what became known as the Canterbury Scene.
Phil didn't pass his initial audition for Roxy Music but when the in-situ guitarist David O'List departed he was called back and landed the gig. The rest of the Roxy story is for another place and time but needless to say Phil's role in that singular act's rise to fame is vital. His trademark wraparound fly sunglasses and his amusing take on glam rock and roll clobber made him a favourite for those who studied him right of the stage.
Given that he never intended to be tied down by success Phil's first solo album was a given. Diamond Head is a gem. Eno sings on "Miss Shapiro", while the single, "Frontera", carries Robert Wyatt's distinctive tones. Keen to re-establish his roots Phil also features Quiet Sun on the instrumental "East of Echo".
801 – Listen Now (1977) includes all original material again, written by Manzanera and the MacCormick brothers Bill and Ian (aka Ian MacDonald, the late, great music writer and author of Revolution In The Head). Guests include Kevin Godley of 10cc, Eno, pianist Billy Livsey, Rhett Davies and Francis Monkman, all cream of the crop British talent.
The 801 – Live album is another essential chapter in the Manzanera (and Eno) annals. Recorded at Queen Elizabeth Hall, you get sonic adventures like "Baby's On Fire", a deconstructed "T.N.K" (The Beatles' Revolver track "Tomorrow Never Knows"), a bizarre interpretation of "You Really Got Me" and a full ensemble jam on "The Fat Lady of Limbourg."
Crowded House fans may not know that the Finn brothers (then Split Enz) sing on the K-Scope disc (1978). The track "Remote Control" is enhanced by their blissful harmony vocals. This is where you'll find the cosmic twang of "K-Scope" (later to be the aforementioned "No Church in The Wild"), a sublime example of modern fusion with extra effects provided by Lol Creme (10cc). Ostensibly this is a rock album but it veers off on so many tangents it could be considered a crossover jazz disc. One of our favourites.
The experimental Primitive Guitars and the more formal Wetten/ Manzanera collaboration close a chapter for Phil who will soon return to Latin themes on Orquesta Luna y Phil Manzanera and Southern Cross, a real melting pot affair that zips from Havana to Auckland. Thereafter the Expression Records discs are all recommended, as are those on Hannibal, especially 6PM, a set of songs graced by Chrissie Hynde, Roxy mates Andy Mackay, Paul Thompson and Eno, the classical pianist Nigel Simpson, Robert Wyatt on drums and trumpet and David Gilmour's sinuous lead guitar on the closing tracks of Phil's conceptual suite Cissbury Ring, an elegiac walk through the South and West counties of England. A lot of that cast shows up for 50 Minutes Later, a modern take on progressive rock with electronic chaos thrown into the mix by Eno on the bizarre "Ebotonik Bible Black".
For your further enlightenment and delectation, or if you want to dip in with an overview, then try Guitarissimo or the excellent compilation The Manzanera Collection: John Wetton, Nico, Roxy Music, Tania Libertad and the Brazilian guitarist Sergio Dias all shine alongside Manzanera who proves to be the most generous and democratic of musicians and a credit to his art. Liner notes are by Ian MacDonald.
So there you have the man and a select but always immaculate body of work covering the last – gasp! – forty years. Innovative, ever-creative, Manzanera's legacy as a leading light in glam, intelligent guitar rock, Latino and Cuban traditional and beyond can't be denied. For your pleasure…
Words: Max Bell
Format:
UK English