Best Bob Seger Songs: Classic Rock From Detroit
Bob Seger's best songs are a mix of the Detroit rocker's key influences: The Beatles and James Brown.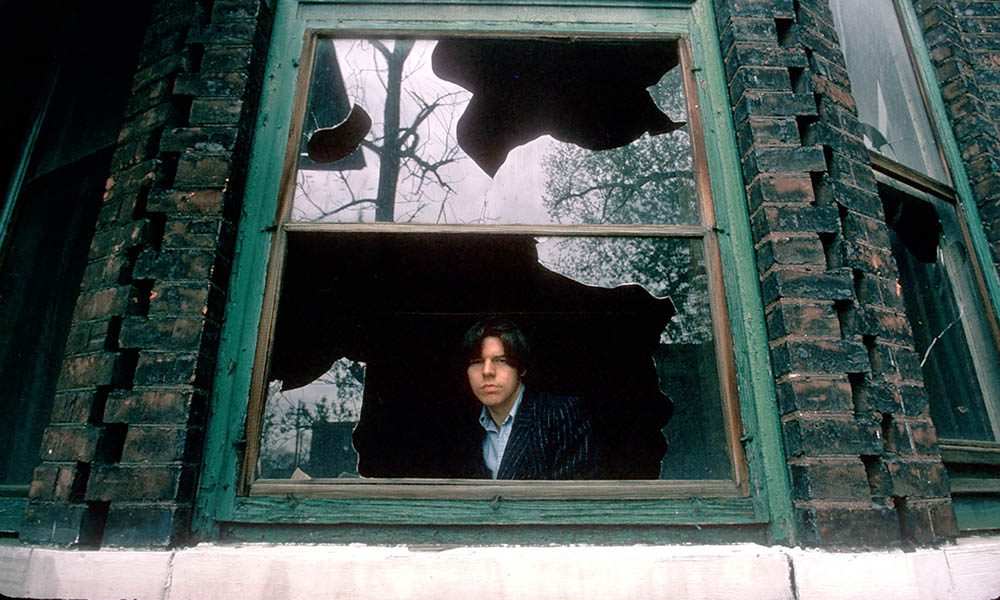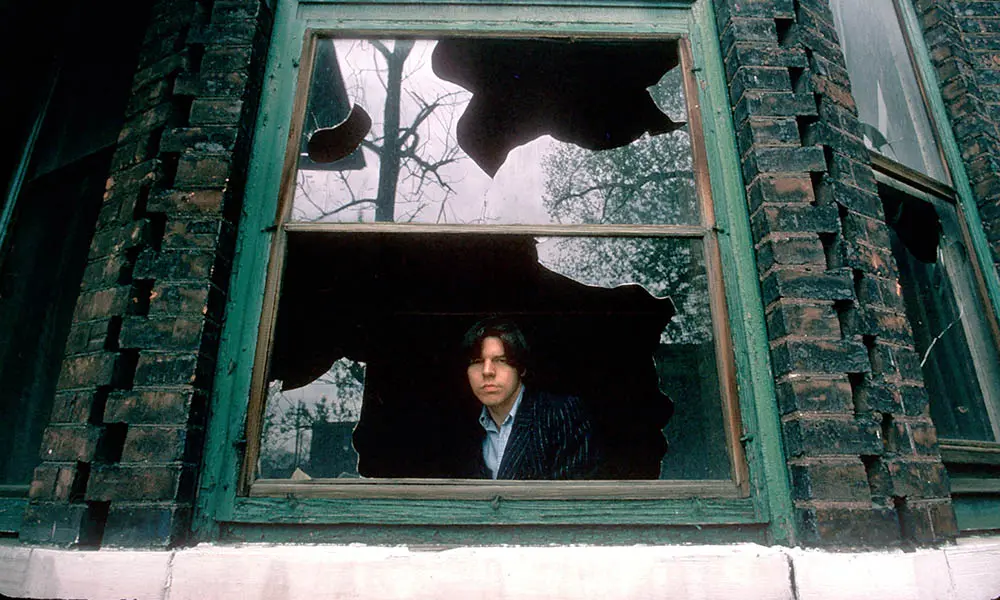 Like so many high-school-aged American kids in the early and mid-60s, Bob Seger fell for The Beatles and started a band. (In Seger's case, it was actually a series of them.) But Seger and his young Ann Arbor bandmates also idolized James Brown. These two magnetic poles – the tuneful Fab Four and fiery Godfather of Soul – mixed with Seger's Michigan roots are just about all you need to know to imagine the music he would go on to make.
Seger's first successful national single, 1968's "Ramblin' Gamblin' Man," hints at the tight, meticulous construction you'd expect from the Beatles and the hot thrill of James Brown. But it remains simple, almost humble. You can follow this bar-band-with-brains-and-brawn sound down the road for decades, through standout live track "Turn the Page" to late-period gems such as "The Fire Inside."
Listen to the best Bob Seger songs on Apple Music and Spotify.
With so many hit songs, excellent album cuts, and live gems, it can be hard to know where to start with Seger's catalog. Here are the signature Bob Seger songs that explore what he does best.
Meditative Story Songs
(Turn the Page; Beautiful Loser; Night Moves; Fire Lake; Roll Me Away)
Bob Seger was never in a hurry. While he clearly wanted to be a rock 'n' roll star, he went after that dream with a workman-like diligence. That restraint is the defining feature of some of his best songs. Back in 1972, while still in his 20s, Seger wrote eloquently about the aching loneliness of life on the road with "Turn the Page." Punctuated by Seger's longtime sax player Alto Reed's haunting introduction, "Turn the Page" became one of Seger's best-known songs when 1976 live album Live Bullet, his first record with the Silver Bullet Band, conquered rock radio.
Live Bullet elevated Seger's back catalog, notably 1975's Beautiful Loser. That LP's title track just missed the Billboard Hot 100, but provided a template for the sound that would make Seger an icon. Over a simple, slow drum pattern, instruments enter hesitantly – a piano, an organ, eventually a swelling horn section. The song bubbles but never boils, with Seger singing: "He wants to dream like a young man/With the wisdom of an old man/He wants his home and security/He wants to live like a sailor at sea." This grand compromise between the idealism of youth and realities of middle age is a theme Seger would return again and again.
"Night Moves" was unquestionably Seger's breakthrough. Like "Beautiful Losers," Seger takes the role of a dreamer obsessed with what was and what might have been. An exceedingly patient song, Seger's signature tune celebrates clinging to youth as life drags you into the mediocrity of adulthood. A year after Bruce Springsteen became a household name with Born to Run, Night Moves serves as a sequel to Springsteen's landmark release. And rock fans loved it just as much: Night Moves went platinum six-times over and the title track hit No. 4 on the Hot 100.
Both "Fire Lake" and "Roll Me Away" further prove Seger's talent for transfixing listeners with story songs at deliberate tempos. Seger and his team convinced Capitol Records to release "Fire Lake" as the first single from 1980's Against the Wind. It was a smart call. The song climbed to No. 6, with Eagles' Glenn Frey, Don Henley and Timothy B. Schmit lending a hand with harmony vocals. A decade after "Turn the Page," Seger unveiled another life-on-the-road tale with "Roll Me Away," a middle-gear romp full of hard choices and questions about what comes next.
Heartbreaking Ballads
(Mainstreet; We've Got Tonite; Against The Wind; Shame On the Moon)
Bob Seger knows how to pen a heartbreaking song. While other songwriters lust after prom queens or old flames, Night Moves's "Main Street" sees Seger going even darker. He's pining for an exotic dancer in a downtown dive, knowing he'll never get up the courage to speak to her. "We've Got Tonite" has a similar desperation. Wonderfully syrupy when you're not in the mood for it, the song is tragic when you're (unfortunately) ready to hear it. The object of Seger's affection isn't going to stick around no matter how often he pleads, "Turn out the light/Come take my hand now/We've got tonight/Why don't you stay?"
"Against the Wind" tempers its sense of desperation with defiance as Seger reflects back on glories and mistakes, binding the two poles crying out: "Let the cowboys ride against the wind." A lesser-known Seger gem is his cover of country singer Rodney Crowell's "Shame on the Moon." It captures a wounded man sick with love (like any good country ballad should).
The Full-Throttle Rockers
(Rock and Roll Never Forgets; Hollywood Nights; Feel Like A Number; Shakedown)
When Bob Seger accelerates, he piles his influences on top of one another. For instance, you can hear a little bit of The Beatles' version of "Twist and Shout," James Brown anthem "I Got You," and grubby garage rock in "Rock 'n' Roll Never Forgets." With Stax-style horns and a lyrical and musical tribute to Chuck Berry, the tune insists you're never too old for rock 'n' roll. "Sweet 16's turned 31/Feel a little tired feeling under the gun/Well all Chuck's children are out there playing his licks/Get into your kicks/Come back baby/Rock 'n' roll never forgets."
Rock And Roll Never Forgets
Another consistent Seger theme? Character-driven rave ups about lost people fighting for a place in the sun. The hard-charging drums and guitars of "Hollywood Nights" provide the score to a couples' California dreaming, while the boogie-woogie piano of "Feels Feel Like a Number" sprints even faster as a man chases the American dream feeling "like a tiny blade of grass in a great big field."
Despite sending entry after entry into the Top 40 for a dozen years, Seger didn't hit No. 1 until the soundtrack to Beverly Hills Cop II propelled "Shakedown" to the top of the charts. For fans discovering Seger for the first time in 1988, they got a blistering tune and some very 80s keyboards thanks to a co-write with "Axel F" mastermind Harold Faltermeyer.
The Extended Epics
(Sunburst; Brave Strangers; Little Victories; The Fire Inside)
So much emphasis has been put on Bob Seger and his Silver Bullet Band's radio-ready roadhouse songs that his longer, more-complex compositions often get overlooked. But these tunes are worth a listen and the perfect place to start is "Sunburst." A five-minute rock symphony, it begins with a clear nod to the Beatles' "Dear Prudence," elevates into the operatic boom of The Who, then settles down long enough to include a flute solo (again from longtime sideman Alto Reed).
At six-and-half minutes, "Brave Strangers" toggles between two dramatic sections: one driven by bright, broad, bouncing piano chords; the other channeling the kind of mystic soul jazz Van Morrison pioneered in the early 70s. Nearly as long, "Little Victories," which closes 1982's The Distance, unfolds at a slow, steady pace giving guitarist Waddy Wachtel plenty of room for two staggering solos, both nearly a minute long. "The Fire Inside" also takes its time as it rolls out, giving another soloist – this time pianist Roy Bittan, on loan from the E Street Band – the center chunk of the six-minute tune to jam.
Old Time Rock 'n' Roll
(Mary Lou; Old Time Rock & Roll; Tryin' To Live My Life Without You)
Bob Seger repeatedly expressed his love for the AM radio staples of his youth with cover versions or writing new songs that directly nodded to them. A standard covered by everyone from Ronnie Hawkins to The Steve Miller Band, "Mary Lou" splits the difference between a sock hop 45'' and a punk sneer. Another example of Seger's reverence for funky old soul can be heard in his take on Otis Clay's "Tryin' to Live My Life Without You" on 1981 live LP Nine Tonight. On a set packed with Top 40 hits, the cover shines brightly thanks to Memphis-style horns and turn-on-a-dime transitions (James Brown and his tight live show were no doubt an inspiration).
Oddly enough, the song Bob Seger is most often associated with, "Old Time Rock & Roll," started as a demo sent to him from friends at FAME Studios in Muscle Shoals, Alabama. Seger re-wrote some of the lyrics, session ace Barry Becket laid down a rockabilly-like piano roll, and Alto Reed added a sax solo that echoed Coasters' classics like "Charlie Brown." "Old Time Rock & Roll" has since become one of the world's best-known tunes, no doubt helped by a memorable lip-synced performance by Tom Cruise in Risky Business.
Think we missed one of Bob Seger's best songs? Let us know in the comments section below.