'Eat It': Rock Fans Devour A Slice Of Humble Pie
The 1973 album saw the British rock band growing ever more confident and autonomous.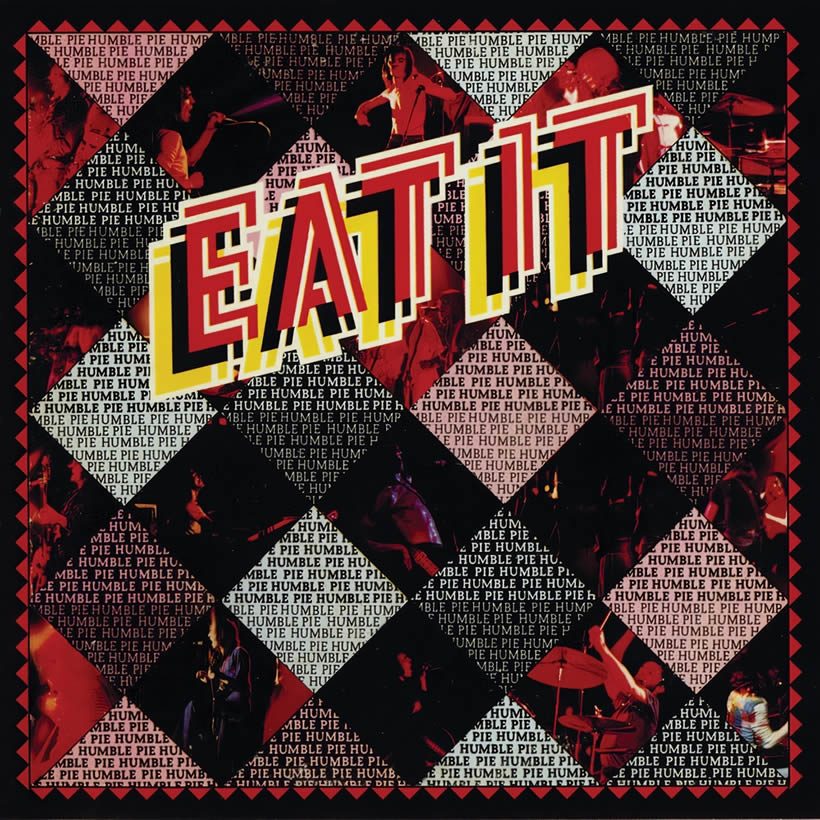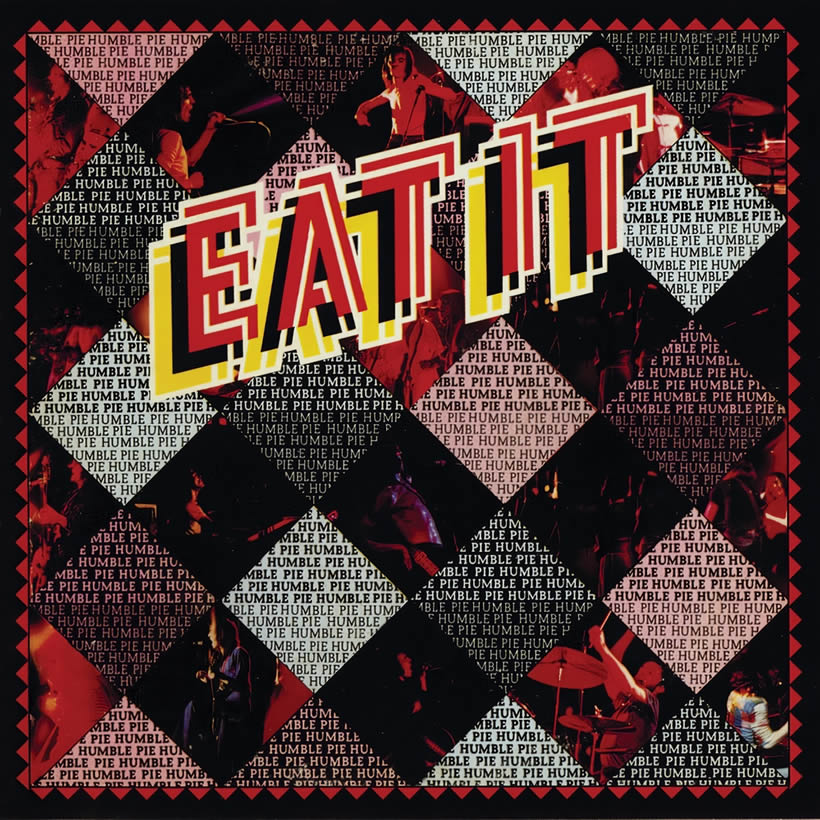 Eat It was the decisively-titled Humble Pie album that made its chart debut on March 24, 1973 and progressed into the Top 15, during a five-month chart run in the US.
The album saw the British rock band growing ever more confident and autonomous. A double LP and their seventh studio release, Eat It was the first Humble Pie record to be made in Steve Marriott's new home studio, Clear Sounds, in Essex. The result was a set showcasing the group's influences in an ambitious and imaginative way.
Each of the four vinyl sides was themed, showing both the current direction of Humble Pie, and where they'd come from. Side one had them rocking their way through four new Marriott compositions. On side two were R&B covers such as Ike & Tina Turner's "Black Coffee," Ray Charles' "I Believe To My Soul," and the much-covered soul number probably best known by Otis Redding, "That's How Strong My Love Is."
Side three of Eat It was comprised of four more Marriott songs, but this time performed in acoustic style. The fourth side was recorded live, with the band's own "Up Our Sleeve" alongside the Rolling Stones cover "Honky Tonk Women" and Holland-Dozier-Holland's Motown gem "(I'm A) Road Runner."
'Hard rock and blues accompaniment'
"Hard rock and blues accompaniment blend perfectly on this double LP," said Billboard's review. "Assisting the British quartet are Clydie King, Venetta Fields and Billie Barnum, whose unison singing acts like horns to the band's guitar lines."
Listen to uDiscover Music's Humble Pie Best Of playlist.
The band led into the album's release with some shows in Britain, including one at the London Palladium. But in the week it hit the US chart, they were on the road there for extensive touring. That work was augmented by Japanese dates in the spring. The album was on the UK chart for two weeks in April 1973, both at No.34. But in the States, after making its debut at No.110, Eat It climbed to No.13 in May, to become their fourth Top 40 album in a row.
Buy or stream Eat It.