Camel
Pioneers in the field of the ambitious concept album and masters of progressive rock, not to mention their facility with space jams and symphonic structures, Camel has been a fixture on the scene since the young group formed in the early 1970s.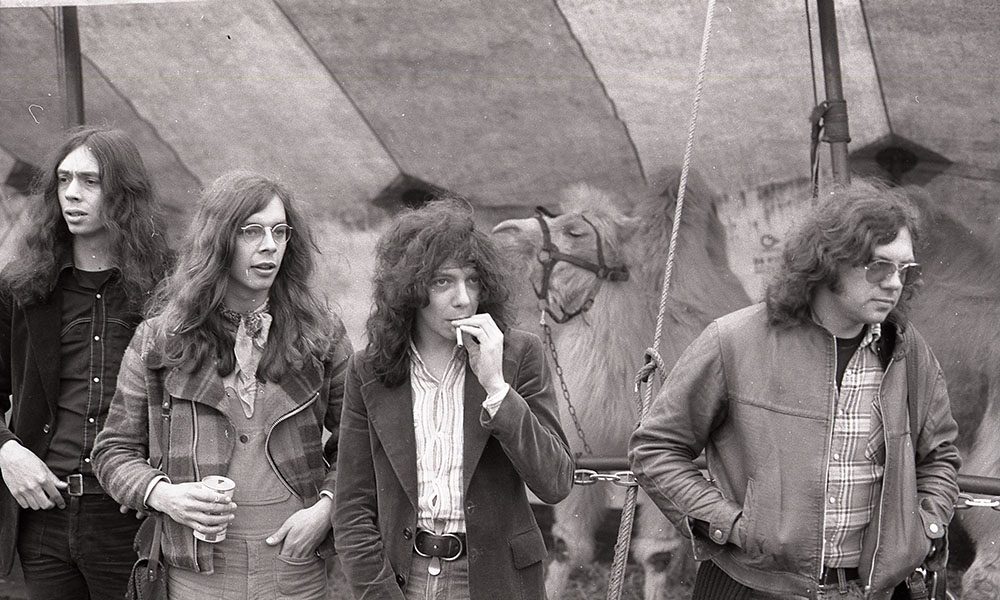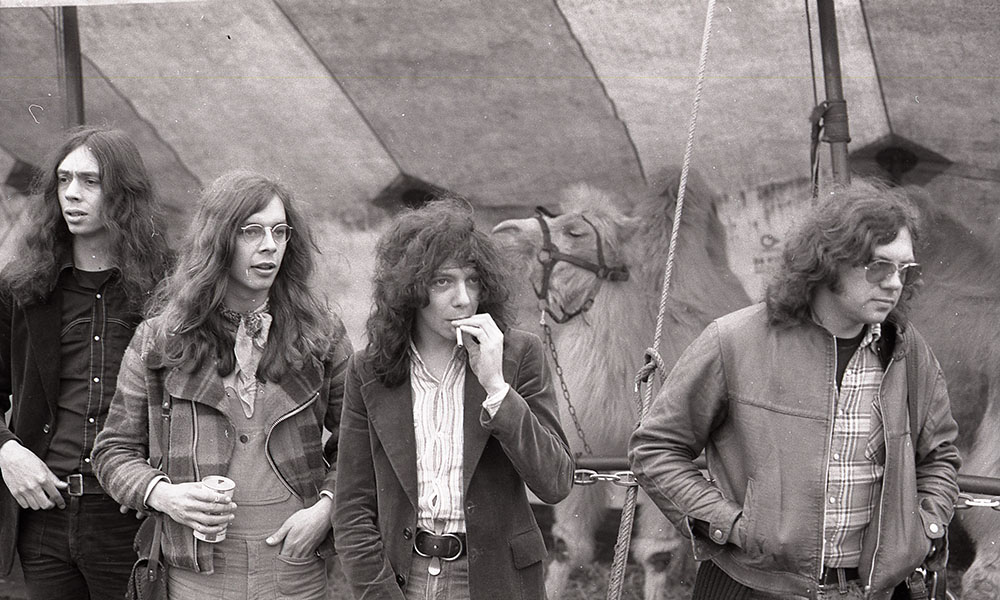 Pioneers in the field of the ambitious concept album and masters of progressive rock, not to mention their facility with space jams and symphonic structures, Camel has been a fixture on the scene since the young group formed in the early 1970s. Still thrilling their fans today – they've been touring their classic The Snow Goose and playing it in its entirety – Camel is one of those names that everyone knows but may not yet have discovered.
Their legacy is there for all to bear witness – tribute acts and groups directly inspired by their work exist in Japan and Norway, and their British fan base remains as solid as ever. The chance to revisit them or to enjoy their music for the first time – oh what luck – gives added piquancy to a formidable catalogue which features the original core line-up and subsequent ensembles boosted by top-notch specialists. So without further ado…
New Concepts
Our story begins in the Guildford, Surrey clubs at the dawn of the seventies where Andrew Latimer (guitar), Andy Ward (drums) and Doug Ferguson are lending their band The Brew to back up Phillip Goodhand-Tait. After releasing an album with him they recruit the man whose name has become synonymous with their sound, Peter Bardens. His keyboards wizardry completes the picture and an eponymous debut followed by Mirage, whose 'The White Rider suite' (based on J.R.R. Tolkien's The Lord of the Rings) ushers in a new conceptual approach and brings them a certain cachet on the West Coast of America, even as they perfect their chops on the college circuit back home.
Things take a decided upswing with third album The Snow Goose (drawing inspiration from Paul Gallico's novel) which uses state of the art technology at Island and Decca Studios and also finds Camel working with The London Symphony Orchestra for the first time: David Bedford conducts and arranges the superb pieces penned by Latimer and Bardens. Their star now rose, Camel topped music press polls at the close of 1975 and wowed viewers and listeners when they appeared on The Old Grey Whistle Test and BBC Radio 1's In Concert.
Pulling off such a feat on the back of an instrumental album won them huge kudos and Bardens' brilliance in control of standard keys as well as the ARP Odyssey, Mini Moog and pipe organ added extra flamboyance to their tightly arranged live shows. This is recommended as the best place to start a journey with this excellent outfit. The Snow Goose Deluxe Edition contains different versions of the title track single and the showpiece 'Rhayader', as well as live at the Marquee Club material.
Logical Progression
Moonmadness found them returning to a vocal song approach while upping their cosmic rock quotient. Based on a concept describing each member of the group Moonmadness is a head-trip and a half. The closing cut, 'Luna Sea', achieved legendary status for its terminal groove outro where a howling wind effect brings the disc to a superb conclusion.
Rain Dances (1977) is another perennial favourite. Now adding ex-Caravan bassist Richard Sinclair and the esteemed Mel Collins on various sax and associated woodwind, Camel integrated jazz-fusion into their progressive armoury. There are some spectacular highlights:  'Highways to the Sun', 'Metrognomer 'and 'One of These Days I'll Get An Early Night' became must-hear items in their repertoire. The remastered and expanded version gives you the chance to hear them peaking in a live set taken from BBC's 'Sight and Sound' In Concert series, captured on October 1, 1977.
Tears were shed when Bardens left at the end of the Breathless (1978) sessions but he and Latimer didn't disappoint fans of the new jazz and prog melange. 'Echoes' and 'The Sleeper' remain amongst their very best tunes and one can also note a subtle shift towards a leaner, pop dynamic.
Enter The New
I Can See Your House From Here (the cover depicts a solitary spaceman gazing down on earth like a human satellite) found Latimer and Ward as the original survivors. Now abetted by Colin Bass and Jan Schelhaas the new-look group simply picked up steam. They chose replacements well since this 1979 disc (available in Expanded format) also boasts the uber-production skills of Rupert Hine, whose work with Kevin Ayers and Dave Greenslade gave him the thumbs-up. Sensing their own internal sea change, Latimer and Ward really step up to the plate here. The guitarist's playing on 'Ice' is as good as anything on previous albums and Ward's percussive kit keeps proceedings on a knife-edge. With Simon Jeffes' orchestral arrangements and extra drums provided by one Phil Collins, this album can safely be tagged a classic waiting (re)discovery.
Camel decamped to Abbey Road for Nude (1981), another fine example of the prog genre albeit with stellar jazz overtones provided by Herbie Flowers' tuba, Gaspar Lawal's percussion and Chris Green's cello, which augment the tale of a Japanese soldier marooned on a desert island after the end of WW2.
And Then There Was One…
Drummer Andy Ward left before they made The Single Factor, a reference to Latimer's survival, although Bardens crops up on 'Sasquatch'. Utilising the Prophet and Synclavier – somewhat in the manner of America's Weather Report – Camel refused to stand still. Another vital guest here is former Genesis guitarist and multi-instrumentalist Anthony Phillips.
Trimming the tracks back did the new look Camel no harm and on Stationary Traveller, a clever concept disc-based around the pressures of East Germans trying to cross the Berlin Wall, Latimer and his lyricist of choice, Susan Hoover, came up with yet another strong set. The expanded edition offers digitally enhanced material and an expanded mix on 'Pressure Points', a rare single from the era.
As always in this series, we offer definitive compilations packed with supplementary goodies. The live albums A Live Record (culled from various high-class British venues on 1974-1977 tours) and Pressure Points: Live in Concert (recorded at Hammersmith Odeon, October 1, 1984) are enhanced and riveting artefacts in their own right and complete the picture of a band in perfect synch with their knowledgeable and fanatical following.
For completists and those anxious to discover Camel's unique sound why not try Echoes: The Retrospective?  Then again, the 4-CD Rainbow's End: An Anthology 1973-1985 (this contains rare live and studio recordings, a lavish book, memorabilia, previously unseen photographs and essays) is a perfect gem. Wherever you begin your journey we're sure you'll be enthralled. Dig in, and enjoy.
Words – Max Bell
Format:
UK English