Steve Hillage
The British rock guitarist is well known for his solo recordings as well as his work in bands like Gong and Khan.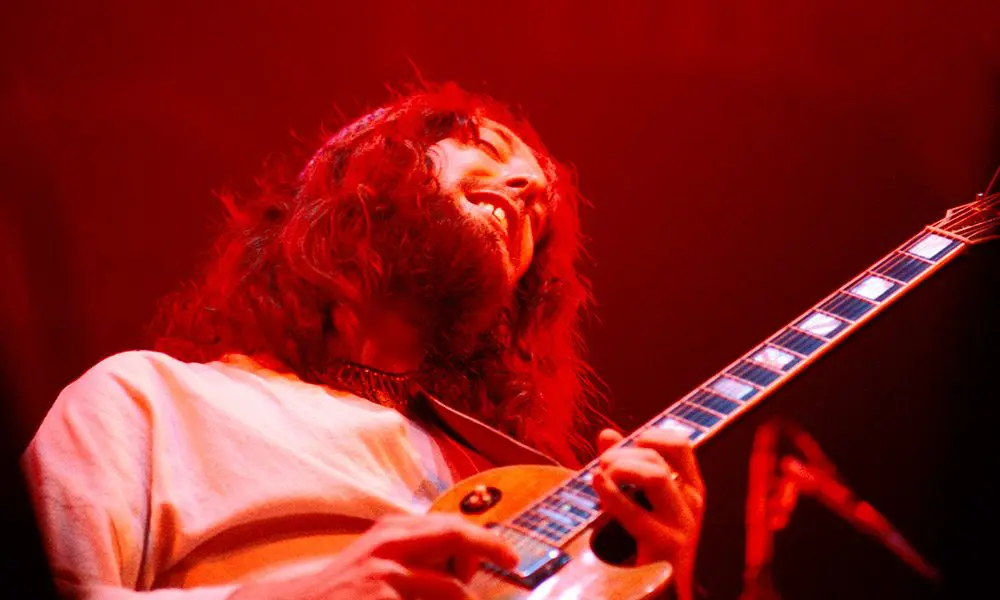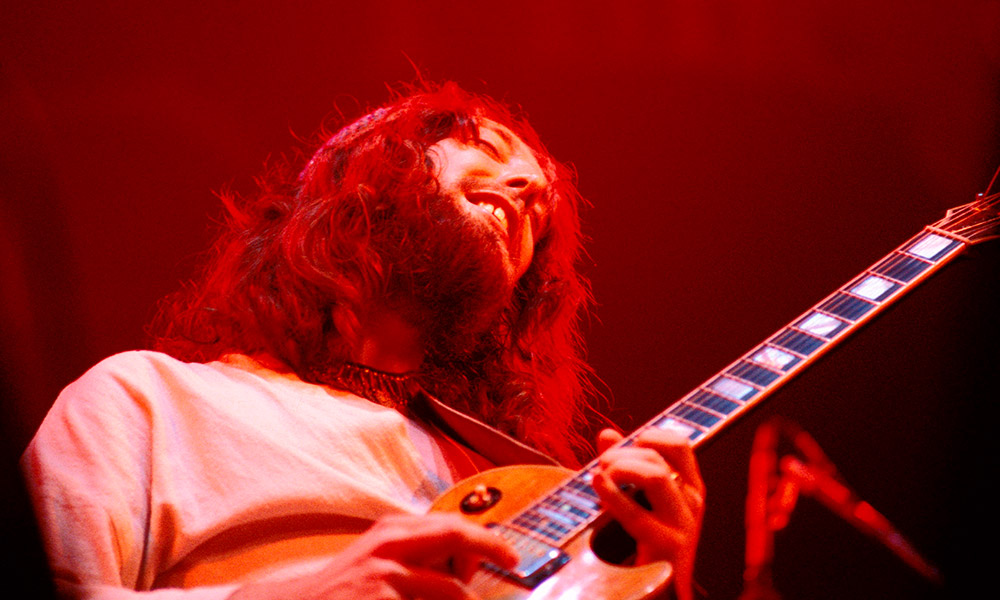 During the 1970s, Steve Hillage became established as one of the UK's most original guitarists and songwriters. Emerging on the edge of the Canterbury Scene in the late 60s in Uriel and then Khan, Hillage joined Gong in 1973. His parallel solo career took off and he enjoyed album chart success until the end of the decade. Hillage made complex but accessible music with a psychedelic, space-rock feel and imbued with hippy-ish positivism. Into the 80s, his music became increasingly electronic and he also worked as a producer. This path led to him into ambient techno territory in the early 1990s with the acclaimed System 7, together with his partner and long-time musical collaborator Miquette Giraudy.
Steve Hillage's tenure in Gong was relatively brief, from 1973-5, but with them, the young guitarist came into his own as a player. His debut solo album Fish Rising, released in 1975, was stylistically similar to Gong's music, not least because most of the group played on it. It's a strong set, showcasing his exultant, soaring lead guitar style on the lengthy 'Solar Musick Suite' and his use of delays to produce rippling soundscapes on 'Meditation Of The Snake'.
The following year, Hillage flew to Woodstock, NY to record L, with Todd Rundgren producing and his group Utopia providing the instrumental backing. Jazz trumpeter Don Cherry also guests. The album was eagerly anticipated by fans as the meeting of two enlightened, psychedelically inclined minds and had a more compact, muscular sound. It included covers of 'Hurdy Gurdy Man' by Donovan and George Harrison's 'It's All Too Much'. While its successor had just brushed the Top 30, L peaked at number 10. When Hillage later performed some selections from the album on BBC Radio 1 In Concert, DJ Pete Drummond went so far as to say that it was one of the best albums of all time in the rock idiom.
Motivation Radio charted in the UK at number 28. It was recorded in California in 1977 by synthesiser pioneer Malcolm Cecil of TONTO's Expanding Head Band, who also played on the record. The material here was more concentrated and concise. Hillage's interest in communication and particularly the possibility of contact with aliens – as described on 'Light In The Sky' – is reflected in the front cover, where he is depicted standing in front of a radio telescope.
These ideas carry on throughout Green (1978) on 'Unidentified (Flying Being)', and 'Musik Of The Trees', where he talks to the trees and feels their auras. As Hillage pursued this esoteric subject matter in an unabashed, good-humoured manner during the emergence of punk, some pursuers of alternative lifestyles championed him as a sort of ambassador of the Aquarian Age.
This UK Top 30 album, co-produced by Nick Mason of Pink Floyd, was an irresistible mix of strong tunes coloured with guitars, lush synths and sequencers, and supported by the swinging, funky rhythm section of drummer Joe Blocker and bass guitarist Curtis Robertson Jnr.
Live Herald followed later that year with some fine in-concert performances from the last couple of years. The original double LP version included a side of studio material, which has since been replaced on CD by another live recording. While this made it more consistent, it lost us Hillage's 'punk' song '1988 Aktivator'. Inspired by a surfeit of good vibes, and drawn to the sentiments of Sham 69's 'When The Kids Are United', Hillage ended up as the unlikely onstage guest of the group at the 1978 Reading Festival. Unfortunately, the event was marred by a stage invasion of National Front supporters.
These lost studio tracks have reappeared as extras on the CD version of 1979's Open. The album has a cleaner production sound with smoother grooves of funky slap bass and shiny sequencers. With its handclaps, high vocal melody line and bleeping synths, 'Definite Activity' sounds like Hillage is bopping away in the Cosmic Disco.
Light In The Sky… Introducing Steve Hillage is a succinct summary of the guitarist's musical moves, comprising selections from across his solo career in the 1970s.
Soon Hillage was travelling further down the route signposted by the music on Open. He began producing other groups in the 80s – including It Bites and Simple Minds – and his interest in production techniques and technology can be heard on For To Next and the accompanying instrumental album And Not Or, which were released simultaneously in 1983. For To Next reached number 48 in the UK charts and features some typical '80s keyboard sounds. But Hillage and Giraudy's use of electronic drums and synthetics was also prescient of the ambient techno music they would be making at the end of the decade. They have pursued that tack with System 7 and Mirror System until the present day, although there has always been room for some sweet guitar work.
That change of direction was also influenced by their meeting groups like The Orb, who admired Rainbow Dome Musick. The album was released back in April 1979 and was originally intended to be played in the Rainbow Dome at the Mind Body Spirit Festival held at Olympia in London that year. At the time it was thought of as a pleasant anomaly, but a decade or so later it was a staple of chill-out rooms and has become acknowledged as an ambient classic.
Format:
UK English