Space Whisperer: In Memory Of Gong Co-Founder Gilli Smyth
With partner Daevid Allen, Smith formed the first incarnation of Gong in 1967.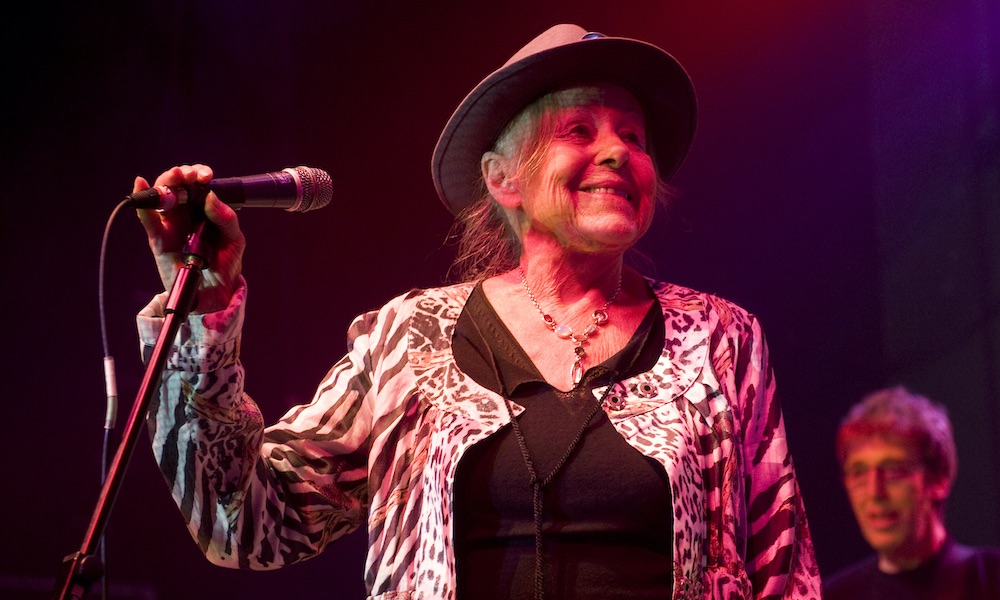 Gilli Smyth was not only co-founder of progressive rock pacesetters Gong with her partner Daevid Allen. Smyth also worked on their satellite projects Mother Gong and Planet Gong, and made several albums of her own as well as performance poetry, including under the name Shakti Yoni.
Smyth took three degrees at Kings College, London where, as her website says, she did readings and gave musical and theatrical performances and published two books of poetry. Allen and Smyth formed the first incarnation of Gong in 1967, when the original line-up began to perform in Paris at the club La Vielle Grille and featured her trademark "musical landscaping" atonal vocal style. Allen would describe it in a Beat Instrumental interview of 1971 as "a totally original form of singing. In the end Gilli is the only person in the band that is without precedent."
On record, Smyth was part of Gong from their 1970 debut Magick Brother through to 1974's You, always with the credit "space whisper." She then pursued solo work that maintained her close connections to Gong members, starting with her first album in her own right, 1978's Mother. She formed the Mother Gong band that year and they played at the Glastonbury Festival in both 1979 and 1981, before she emigrated to Australia in 1982.
There, she formed another line-up of the group, and they made a dozen albums in the 80s and 90s, as Smyth's presence as a live performer with members of the Gong family continued well into the 21st century. Among these, she was part of the group's appearance at the Meltdown Festival, curated by Massive Attack, in 2008. Her varied work also included recordings of children's books, workshops on voice projection and voiceovers for commercials.
In 2007, in an interview with Terrascope, Smyth explained some of the creative and sociological motivation for Gong's early work. "People have probably forgotten what huge changes in culture were happening," she said, "especially with the threat of nuclear mayhem, and that musicians like us were in permanent danger from the 'conservative' establishment and institutions.
"The idea of different worlds came naturally, but gives an artist a huge and wonderful palette. The best remedy for a conservative establishment is absurdity and far-reaching imaginations." After a long illness, the London-born artist passed away on August 22, 2016 at the age of 83, in New South Wales, Australia.
Listen to uDiscover Music's Gong Best Of playlist.