The Inner Light: Ten Of The Best George Harrison Covers
A catalog that has attracted thousands of interpretations inspires this look at ten of the best covers of George's timeless work.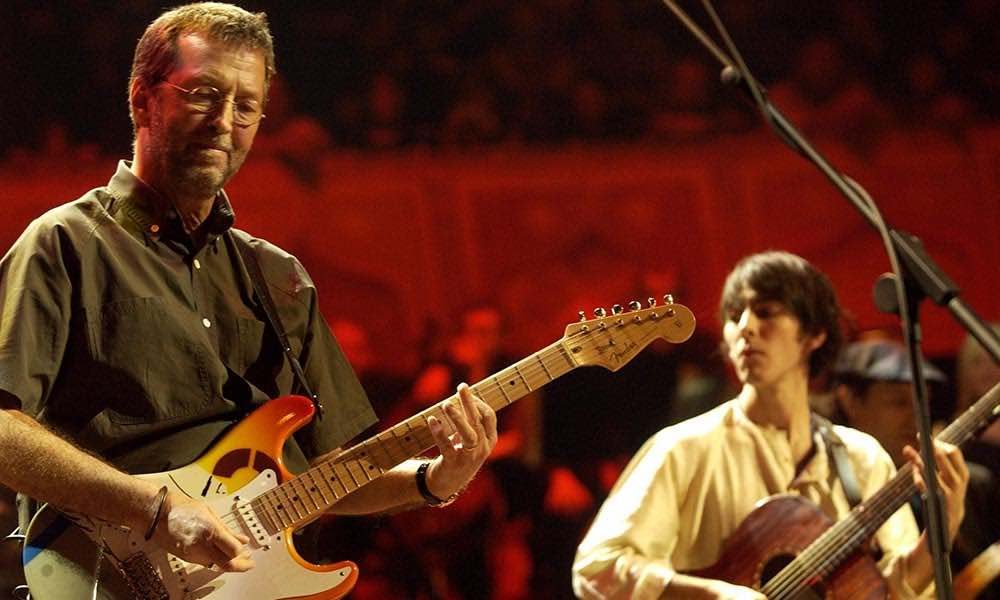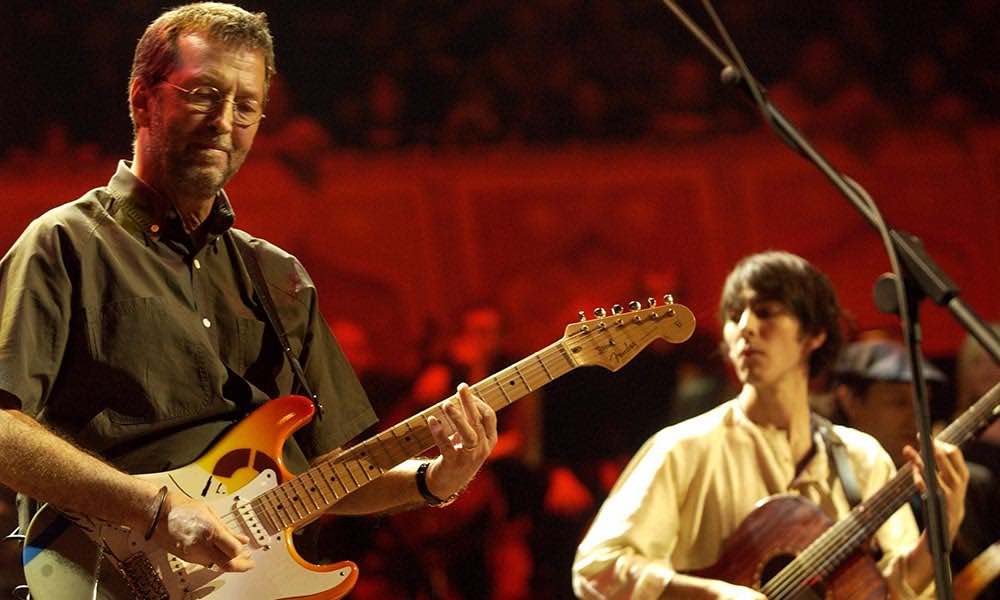 The legacy of George Harrison is never far from our minds, both for his brilliant musicianship and visionary humanitarianism. But just as he had to fight to be recognized as a superb composer within the ranks of The Beatles, it's not always sufficiently acknowledged that his song catalog has attracted thousands of interpretations. That's the inspiration for this look at ten of the best George Harrison covers.
Listen to the best of George Harrison on Apple Music and Spotify.
On February 25, 1969, George's 26th birthday, he went to Abbey Road Studios to make solo recordings of three of his latest compositions. One of them was "Something," the stunning ballad which came out on Abbey Road that September, as a double A-side single with "Come Together" in October. It attracted more covers than any other Beatles song apart from "Yesterday."
Prominent among these, of course, was the version of "Something" recorded in 1970 by Frank Sinatra, who famously called it "the greatest love song of the last 50 years." He loved it so much, in fact, that he recorded it again, in 1979, but it's the first recording that features here.
While My Guitar Gently Weeps (Taken from Concert For George)
There are three video selections from the remastered soundtrack of the emotional, star-laden 2002 Concert For George, on which his friends and admirers gathered on stage in his memory. Here's the historic pairing of Eric Clapton and Paul McCartney leading a remake of George's superb "While My Guitar Gently Weeps" from 1968's The Beatles, aka The White Album. Ringo Starr also features, alongside Jeff Lynne, Dhani Harrison, Albert Lee, Ray Cooper, and many others.
My Sweet Lord (Remastered 2010)
Billy Preston's soulful version of "My Sweet Lord" is not, strictly speaking, a cover in the usual sense, because George gave the song to his fellow Apple artist Billy Preston to cut first, for his Encouraging Words album, which Harrison co-produced. One of The Beatles' favorite musicians and the man who was credited with them on "Get Back," Preston released the LP in September 1970, two months before it appeared on George's epic triple LP All Things Must Pass and then as a chart-topping single.
It's All Too Much (2006 Digital Remaster)
"It's All Too Much" was a somewhat lesser-heralded Harrison composition that's seen in some quarters as a prototype acid-rock song. The Beatles recorded it in May 1967, but it wasn't released until their Yellow Submarine film soundtrack appeared in 1969. It's not widely known that the first cover of it was by future American rock staples Journey, on their second album Look Into The Future in early 1976. Here's a reading from a few months later by British prog rock figurehead Steve Hillage, on his album L.
Tom Petty And The Heartbreakers - I Need You (Taken from Concert For George)
Back at Concert For George at London's Royal Albert Hall, here's a take on "I Need You," his charming 1965 original for the Help! album. It has all the more poignancy now that we've lost both George and Tom Petty, performing it here with the Heartbreakers.
Within You, Without You (Live)
Of more recent vintage is the ever-admirable Tedeschi Trucks Band's in-concert interpretation of "Within You Without You," originally from the timeless Sgt. Pepper's Lonely Hearts Club Band album. The thoughtful and suitably mystical-sounding update comes from the TTB's 2017 album Live From The Fox Oakland.
George Harrison - Concert for George: Isn't It A Pity - Happy Birthday George!
Our final visit to Concert For George is for a superb version of "Isn't It A Pity," George's characteristically profound piece of songcraft from All Things Must Pass. Eric Clapton takes the lead before a tour-de-force performance by Billy Preston who, himself, sadly left us in 2006.
If I Needed Someone (1997 Remaster)
One of the first pop groups to recognise the potency of Harrison's songwriting were UK chart fixtures the Hollies. Quick off the blocks, their cover of "If I Needed Someone" was released as a UK single, and their follow-up to "Look Through Any Window," on the same December 1965 day as the original, on The Beatles' Rubber Soul album (although the US edition of that LP omitted George's song, which didn't appear there until the Yesterday and Today release of 1966).
George Fest - All Things Must Pass (Live at The Fonda Theatre, Los Angeles, 4K, 2014)
Lastly, a version of George's unforgettable "All Things Must Pass" makes a highly suitable closing tribute for this respectful leaf through the Harrison songbook. All the more so since it features his son Dhani, along with Ann Wilson of Heart, model and singer-songwriter Karen Elson and Norah Jones, performing together at 2014's George Fest: A Night to Celebrate the Music of George Harrison at the Fonda Theatre in Los Angeles. "Sunset doesn't last all evening," as George wrote. "A mind can blow those clouds away."

Buy or stream the multi-format Concert For George.