Caravan
For hundreds of years Canterbury has been a place of pilgrimage, but for one band it was the place from which they set out on a pilgrimage into Prog.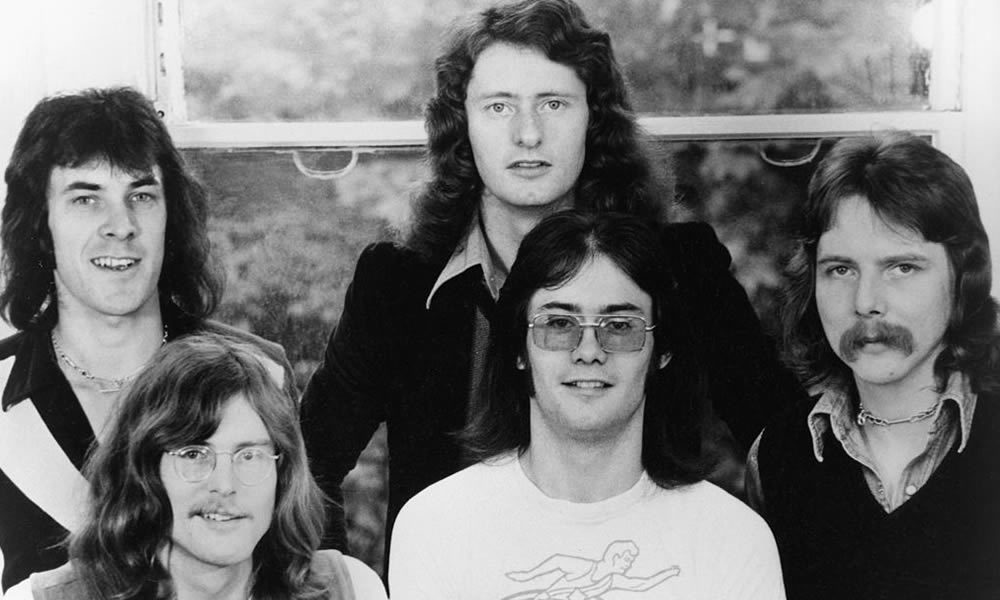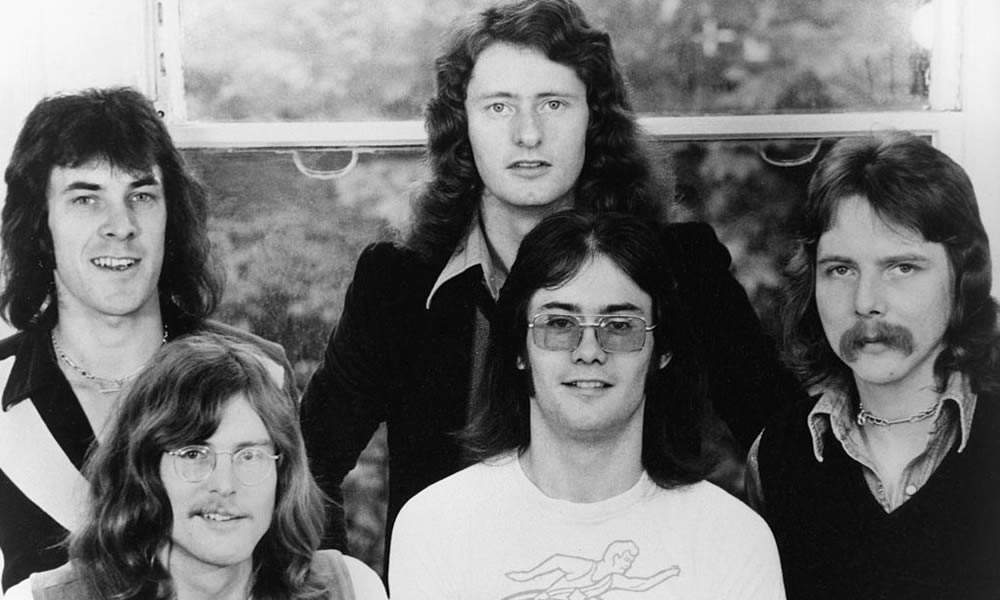 For hundreds of years, Canterbury has been a place of pilgrimage, but for one band it was the place from which they set out on a pilgrimage into Prog. The band was Caravan, and it all began back in 1968 when David Sinclair, Richard Sinclair, Pye Hastings and Richard Coughlan met – all four had been in the Wilde Flowers, contemporaries of Soft Machine and the two most famous bands in 'the 'Canterbury Scene'. Caravan signed to American label, Verve Records, not the expected route for a Prog band to take, but there's always been a strong hint of jazz in their music; music that is for thinkers, more than toe-tappers.
After releasing their debut album in late 1968, simply called Caravan, they became a fixture on Britain's burgeoning underground scene. It was 1970 before they released their follow up, the oddly titled If I Could Do It All Over Again, I'd Do It All Over You and with Verve getting out of the rock and pop business and once again concentrating on jazz, Caravan had signed to Decca Records. Decca, anxious to see their new signing have some success, released the title song of the album as a single and Caravan appeared on Top of the Pops, their first of three TV appearances on the flagship BBC show. Even a casual listen to this album shows they are no pop band, with tracks that include the fabulous 'Can't Be Long Now', a fourteen-minute work out that set out their prog-rock stall for all to hear, with David Sinclair's trademark keyboard sound and part-time member, Jimmy Hastings, Pye's brother's jazz-tinged saxophone. 'Can't Be Long Now' is actually a four-song suite that includes 'For Richard' that became a standout song of their live set, as it still is today.
In Another Land
In 1971, Caravan signed to Decca's subsidiary label Deram to record their third album. In the music business there's a phrase, "the difficult third album", for Caravan it proved anything but. In The Land of Grey and Pink, with its grey and pink Tolkienesque cover art that oozed Prog, the band produced a stunning album, full of majestic, sweeping, melodies, quirky lyrics and the obligatory, in those progtastic halcyon days, one side devoted to a continuous musical piece; in Caravan's case, the soaring, 'Nine Feet Underground'. This is one of the great Prog Rock albums and if you were looking for a place to start your journey into this magical and mystical music, look no further. It is full of accessible melodies and superb musicianship that combines both jazz and English classical music influences.
Then David Sinclair left the band, the man who for some was the sound of Caravan briefly joined Matching Mole, then Hatfield and the North before returning to the band, but not before they recorded Waterloo Lily in 1972 with new keyboard player Steve Miller (not the Californian guitarist and bandleader though). With its cover art taken from "The Tavern Scene" from A Rake's Progress by William Hogarth, this is a much more jazz-influenced album than any of their others, thanks to Miller. Let not this minor detail put you off in any way, it is an album full of what Caravan has always done best, with Pye Hastings vocals and guitar to the fore. 'The Love In Your Eye' is the standout track and one that became a featured track for many years in concert.
Night Shift
Come 1973 and David Sinclair was back behind the keyboards for the provocatively entitled For Girls That Grow Plump in the Night; it originally had a provocative cover too, as the pregnant girl was naked, before Deram insisted she cover-up. By this time, bass playing Richard Sinclair had left and joining Hastings, David Sinclair and drummer Richard Coughlin was violinist and guitar player Geoffrey Richardson. The latter's viola can be heard on the album's opening track, the mighty 'Memory Lane Hugh/Headloss'. It's another of the band's regal and imposing numbers that remains a firm favourite for the Caravanista.
The album closes with another extended track based around the theme, 'L' Auberge du Sanglier' that helps to make this a rival for In The Land of Grey and Pink as the best album among the band's fans. A number of Britain's best contemporary jazz musicians are on the album, including, saxophonists Tony Coe, Harry Klein and Pete King, along with trumpeter Henry Lowther who among others played with John Mayall, Bryan Ferry, Jack Bruce and Talk, Talk.
For their sixth studio album, the spooneristically entitled Cunning Stunts, the band were joined by a new bass player, Mike Wedgwood, who had been in the Overlanders and Curved Air. This was another album to feature a track taking up all of one side of the LP; the epic, 'The Dabsong Conshirtoe'. While proving to be less of a fan's favourite it did manage to make No.124 in theBillboard album charts and No.50 in the UK.
A Life of Shows
Much of their success was based on a very fulsome touring schedule and the year before Cunning Stunts came out they released Caravan and the New Symphonia (1974). From the same year, but not released until 2002, was Live at the Fairfield Halls, 1974. In 2007 The Show of Our Lives – Caravan at the BBC 1968 – 1975 is evidence of their popularity as a 'live' band on the many BBC shows that featured sets by bands on numerous shows, including John Peel's Top Gear, the In Concert programme and their three Top of the Pops appearances.
For their seventh studio release, Caravan were once again with David Sinclair and the record, Blind Dog at St Dunstans, despite becoming a minor hit on the UK album charts was not popular with traditional fans as it messed with the formula; gone was Prog, in was more pop-sounding material. It also heralded the band disbanding for a couple of years before reforming in 1980, with Sinclair back on keyboards. In truth, it marked the end of the band as an interesting and vital studio-recording outfit, despite four more releases.
Nothing, however, could stop Caravan from being a popular live attraction in the UK and especially in Continental Europe where they have always had a large following. There have been a dozen live albums released over the last 30 years, many of which feature the music from their glorious reign as one of Prog's finest band. In 2010, to celebrate this era out came The World Is Yours – The Anthology (1968-1976). It features their best recordings, some demos, live tracks and is an essential purchase, not just for Caravan fans but for anyone wanting to understand just a little bit more about what made Prog, and the Canterbury sound in particular, so appealing.
Words – Richard Havers
Format:
UK English