The Best Prog Rock Songs: 30 Essential Tunes
The best prog rock songs are some of the complex and satisfying popular music ever conceived.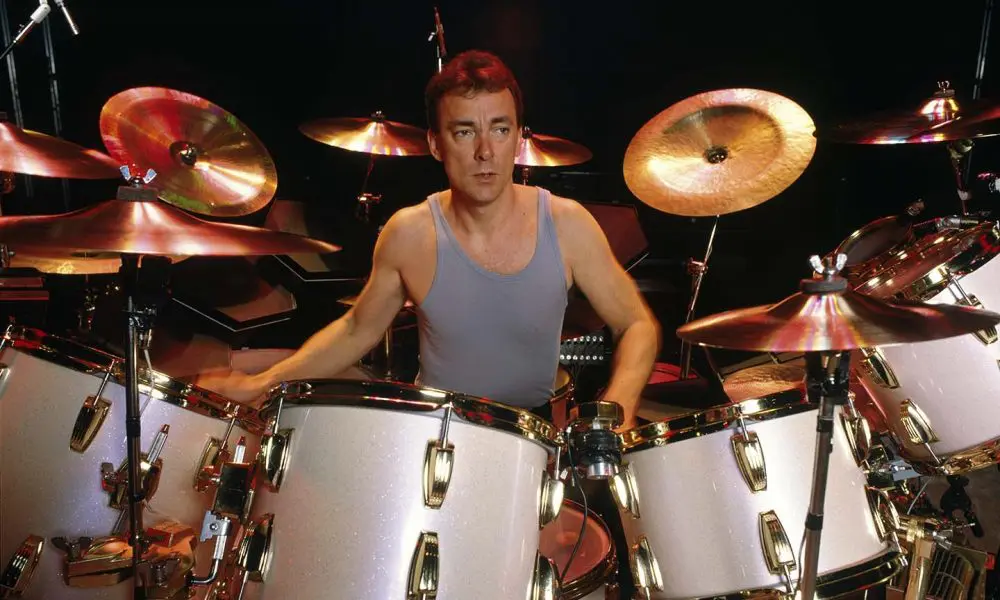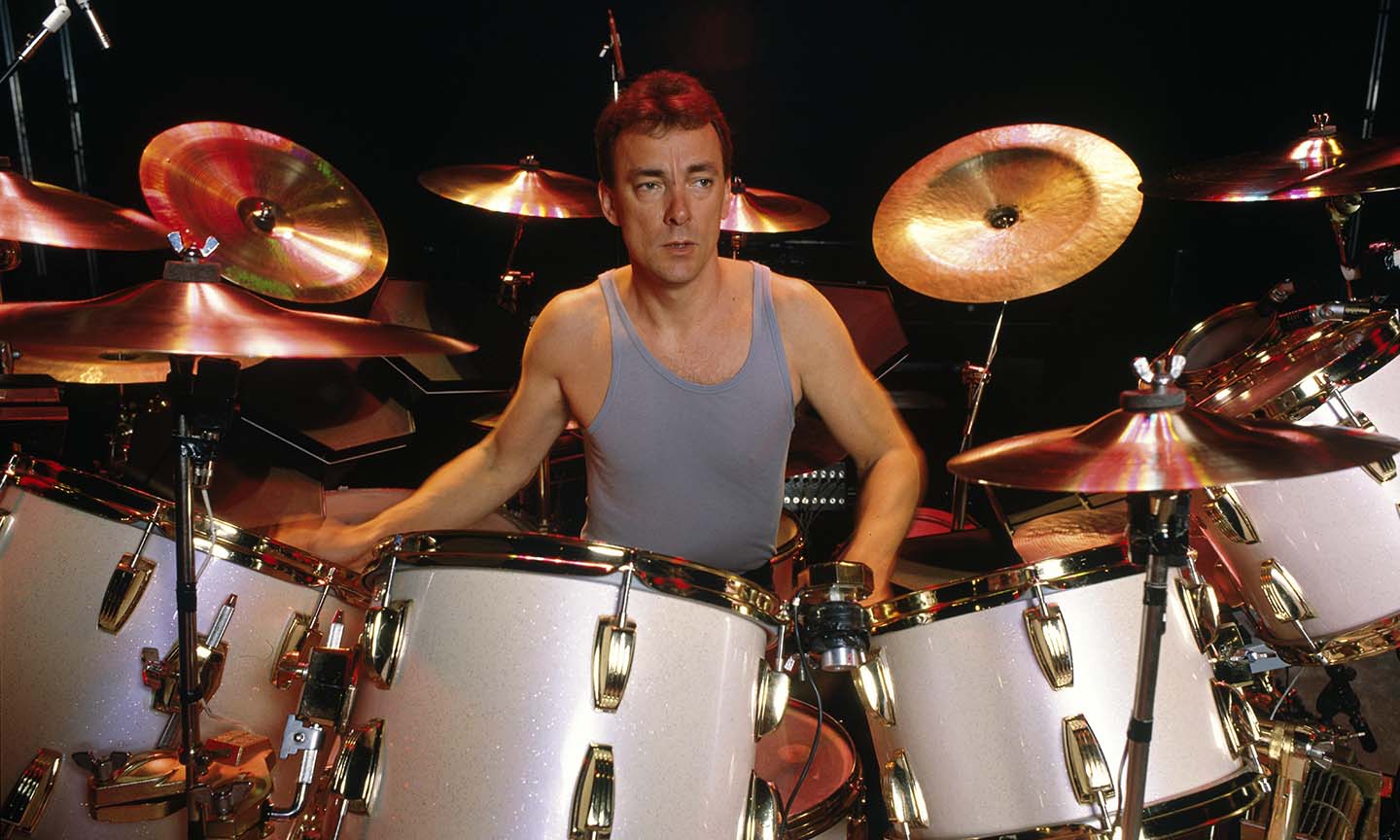 Look into the best songs of the prog rock canon, and you'll find tunes about everything in life that really matters: Spiritual journeys, eternal love, fast racing cars, and the need to avoid yellow snow. Not to mention deathless guitar and synthesizer solos, and enough tricky time signatures to hang your sequined cape on. It's not easy to whittle the genre's music down to 30 songs, but at least we've included a few quite lengthy tracks – plus a few four and five-minute numbers that are just as epic. This playlist hits on prog rock's grandest songs over the years; for diversity's sake, we didn't include any band twice. So crank up your headphones and into the cosmos we go.
Listen to the best prog rock songs on Spotify.
30: Soft Machine – Nettle Bed
The words "ridiculously catchy" are seldom applied to Soft Machine, a band prone to complex and challenging jazz compositions. But the opener of their Seven album is, well, a ridiculously catchy progressive rock song: Composer Karl Jenkins anchors it with a sprightly riff on electric piano, which keyboardist Mike Ratledge (by now the only original member) decorates with leads on his newly acquired synthesizer. Underrated drummer John Marshall follows in hot pursuit.
29: Focus – Hocus Pocus
Focus was (and is) essentially a progressive rock band of serious players with classical and jazz leanings. But they also had an eccentric sense of humor, which often got aired on their rare vocal tracks. "Hocus Pocus" started as a rehearsal joke, with Jan Akkerman playing a crunching arena riff and organist Thijs van Leer responding with his best yodels; drummer Pierre van der Linden solos wherever possible. It became a left-field hit and still a beloved track, even if everyone who bought Moving Waves because of the single was likely shocked by how different the rest was.
28: Barclay James Harvest – Poor Man's Moody Blues
This began as singer/guitarist John Lees' revenge on a journalist who'd called his band the "poor man's Moody Blues": He was miffed enough to go home and rewrite "Nights in White Satin," using the same rhyme scheme and the same tempo, plus a chorus built around "I love you." Against all odds, he came up with a beautiful tune in its own right, so this one doubles as a romantic outpouring and a grand joke.
27: Dream Theater – Octavarium
Dream Theater are the kings of prog metal, but this 24-minute opus lands solidly on the prog side: If you thought they were always into shredding, you need to hear the tasteful, melodic touch of this prog rock song's first twelve minutes. (Fear not, the shredding comes on the second twelve, and it's perfectly thrilling.) You could spend weeks decoding all the references in this opus – for starters, it's surely the only prog song whose lyrics reference both Pink Floyd and the Ramones.
26: Nektar – Remember the Future
Nektar was among the most melodic prog bands, with clearer Beatles roots than most. The title track and centerpiece of their best-known concept album, this borrows a bit of its spacey groove from "Sun King" – which in turn borrowed from Fleetwood Mac's "Albatross." Nektar's song can stand proud besides those two classics, with its anthemic chorus and pulsing single-note riff.
25: Gong – You Never Blow Yr Trip Forever
Gong's merry prankster Daevid Allen ends the Radio Gnome Invisible trilogy the best possible way, with an eleven-minute prog rock song that throws absolutely everything into the mix: Endless tempo changes, dazzling solos (take a bow, Steve Hillage and Didier Malherbe), out-of-nowhere pop hooks and boundless optimism. Absurd and wonderful.
24: The Tangent – Jinxed in Jersey
The Tangent's leader Andy Tillison is one of the sharpest writers in modern prog, and he's at his wittiest on this sung/spoken 16-minute track. The lyrics detail everything that went wrong when he tried to visit the Statue of Liberty on a US tour, including meeting a cop who thought he was in Rush. Musically it references early Genesis and vintage Steely Dan, without sounding all that much like either.
23: Kansas – Miracles Out of Nowhere
Side one of Leftoverture opened with the breakthrough hit "Carry On Wayward Son," but its finale may be the definitive Kansas track. "Miracles" glides seamlessly from its pastoral verses to its complex instrumental workout, like most Kansas songs it's all about spiritual searching and the rewards that can be uncovered. Also makes great use of Kansas' secret weapon, the vocal tradeoffs between frontman Steve Walsh and the late violinist Robbie Steinhardt.
22: Can – Yoo Doo Right
We'll let you decide if Krautrock is part of prog, or something else altogether. But this is one of its definitive tracks, as Can subvert pop by writing a bubble-gummy love song, stripping it down to its core, and playing it for 21 hypnotic minutes. It's downright perverse – and improbably enough, it's also a lot of fun.
21: Caravan – Nine Feet Underground
The original, four-piece Caravan's finest moment. For a side-long piece this is remarkably tight and accessible, thanks to the easy-rolling groove of the instrumental sections and the sublime melodies of the two vocal parts. The second vocal bit, sung by bassist Richard Sinclair, makes especially lovely use of an English folk influence.
Nine Feet Underground (Medley)
20: Gentle Giant – Free Hand
For all their ambition and complexity, Gentle Giant could also be one hard-charging rock band. The title track of their arguably best album puts it all together; keyboardist Kerry Minnear provides a soothing intro before unleashing the main riff. The lyrics are apparently addressed to a former business associate, and Derek Shulman delivers an arena-shaking lead vocal. No coincidence that he'd discover Bon Jovi in his next career as a label exec.
19: Asia – Sole Survivor
True enough that Asia had a lot of pop in their bloodstream, and MTV loved them for it. But on this song, they're every bit the supergroup that fans were hoping for. Steve Howe and Carl Palmer make their presence felt, and John Wetton tears into the story of beating the odds. It's a track that makes their accessibility a virtue.
18: Peter Gabriel – Lay Your Hands On Me
Security has to rank as Peter Gabriel's proggiest album, expanding the musical possibilities with his newly acquired Fairlight while the lyrics dare to explore some emotionally messy territory. The album's centerpiece is about the need for everyday physical contact – without doubt a song that gained resonance in the covid era. Anyone who saw that tour will remember Gabriel's trust fall into the audience during the last chorus.
17: Procol Harum – A Salty Dog
One of Procol's grandest prog rock songs, and one they played throughout their career, this was a perfect vehicle for Gary Broker's regal voice and B.J. Wilson's majestic drumming. Lyricist Keith Reid characteristically leaves the story open to interpretation; to these ears, it sounds like the narrator's confession of his exploits as a pirate.
16: Jethro Tull – Heavy Horses
Looking for "Thick as a Brick"? We're going with a personal favorite instead. Ian Anderson has an on/off relationship with prog, but he was clearly on for this one, the title track of an album that was otherwise heavily folk-tinged. The strength of the English working steed, and the way of life it represents, set Anderson's imagination rolling on a nine-minute prog rock song that opens with a classic Martin Barre riff, and gets some lightness from guest violinist Daryl Way of Curved Air fame. Drummer Barriemore Barlow provides the galloping hooves.
15: Mike Oldfield – Ommadawn, Part 1
The side-long track was always Mike Oldfield's specialty, but – with apologies to "Tubular Bells" – this is his most brilliant one, developing two main themes over the course of 19 minutes. The multi-textured piece hits one peak after another, the highest ones being the African drumming/chanting section (kudos there to his vocalist sister Sally) and the savage guitar solo that follows. The final reprise of the opening theme takes your breath away.
Ommadawn Pt.1 (1975 Stereo Mix)
14: Renaissance – Mother Russia
Symphonic grandeur came naturally to Renaissance, and they're at their most dramatic on this stately prog rock song, about the heroism of the dissident writer Aleksandr Solzhenitsyn. Annie Haslam's vocal strikes exactly the right chord, expressing both sympathy and humanitarian outrage; and the band conjures the dark and icy Russian landscape.
13: Marillion – Kayleigh
This four-minute single was excerpted from the concept album Misplaced Childhood, but it stands on its own as one of prog's great expressions of lost love. Marillion's original lead singer Fish keeps his lyrics direct and emotional, recounting the details of their affair – when the song ends, you know she's gone. The prog rock song was a UK hit in 1985, so just imagine the number of women named Kayleigh who were born in that year.
12: The Moody Blues – Legend of a Mind
You didn't need acid to love the Moody Blues' salute to Timothy Leary; this six-minute prog rock song was a trip in itself. Written and sung by flautist Ray Thomas, this was a key track on In Search of the Lost Chord, an album that pondered different paths to enlightenment, also including meditation and romantic love. Thomas gets a memorable flute solo but it's Mike Pinder's unearthly mellotron that takes this to the cosmos – and the Moodies are soaringly melodic even when they're tripping out.
11: Transatlantic – Stranger in Your Soul
The modern supergroup Transatlantic loves their vintage prog, but they make everything bigger, grander, and longer: "Stranger in Your Soul" runs 30 minutes, but it's so full of melodic peaks that it doesn't feel overstretched. Spiritual rebirth is their favorite lyrical theme, and this track has their most inspiring chorus: "Stand up, cause this is your time!"
10: Utopia – The Seven Rays
At their best, the original Utopia managed to bridge the band's prodigious chops with Todd Rundgren's pop wizardry. "Seven Rays" is cosmic but tough, with the rhythm section hinting at funk and Rundgren's lyrics evincing a kind of streetwise spirituality. There's a touch of gospel in there too, with none other than a then-unknown Luther Vandross leading the backup chorus.
9: Frank Zappa – Don't Eat the Yellow Snow (suite)
We certainly considered "Inca Roads," but this prog rock song made a bit more sense because it offers a chance to highlight just how funny the genre could be, given the chance. This Apostrophe mini-suite proved has Frank Zappa hanging a shaggy-dog Eskimo story on a bass riff in 7/4. Both the story and the music get more outlandish as the suite rolls along. Even though "Yellow Snow" was improbably released as a single, you need to hear the album side in all its continuous glory.
Don't Eat The Yellow Snow
8: Genesis – Unquiet Slumbers for the Sleepers….In That Quiet Earth/Afterglow
No, the prog didn't go out of Genesis after Peter Gabriel's departure and the The Lamb Lies Down on Broadway/"Supper's Ready" era. The evocative instrumental in this medley is one of guitarist Steve Hackett's masterstrokes, taking its spectral mood from the Emily Bronte line quoted in the title. There are plenty of dramatic turns and jagged riffs, and it all resolves with the most intense love song in the Genesis catalogue – one of the first tracks to really show the heights Phil Collins could reach as a singer.
7: Van der Graaf Generator – Man-Erg
Nobody could put an existential treatise into a song lyric like Peter Hammill. In this key Pawn Hearts track, he confronts the killer, the angel, the refugee, and the ordinary man who all live inside his skin, as the music builds from deceptive calm to utter chaos. Hammill's throat-tearing vocal finds its match in saxophonist David Jackson, who made lead guitar in this band largely unnecessary.
6: Kate Bush – Suspended in Gaffa
Kate Bush goes full-on theatrical on this highlight from her twisted masterpiece, The Dreaming. She'd never sung quite like this before, and neither had anybody else: Those shouts of "I want it all!" on the chorus still bring shivers. And there's nobody else in the world who would equate an existential crisis with being bound up in gaffer's tape.
5: Emerson, Lake & Palmer – Karn Evil 9: First Impression
Despite the unwieldy title, this piece is as heavy and direct as ELP ever got, its two parts originally linking the two sides of Brain Salad Surgery. It begins as a dark vision of the future, driven by Keith Emerson's heavy organ riffing and Greg Lake's forceful singing; part two takes you to the surreal circus in the famous "welcome back, my friends" section. The underlying theme is a world where mass entertainment distracts people from the disappearance of nature and human rights. Not at all prophetic, was it?
4: Pink Floyd – Shine On You Crazy Diamond
Pink Floyd's arguably greatest single track is a haunting and ultimately loving tribute to their founder Syd Barrett. From David Gilmour's crystalline intro solo to Roger Waters' soaring chorus, everything about this track is emotive– and it feels like a unified song even though its two parts are separated to begin and end Wish You Were Here. A last glimpse of the old Floyd that created classics like Dark Side of the Moon before they turned full-time to scathing social commentary.
3: Rush – Red Barchetta
"Cygnus X-1 Book II: Hemispheres" might be a popular pick, but we went with a Rush song about that most rock 'n roll of topics, a thrill ride in a fast car. Of course Neil Peart's lyrics make it a metaphor for the lure of danger and freedom; and the band responds in kind. Alex Lifeson shifts gears with ease, coming up with a new riff for each stage of the story. Geddy Lee was really stretching his vocal abilities at this point, and here he's still young enough to connect with the adolescent narrator.
2: King Crimson – 21st Century Schizoid Man
It's a classic now, but you've got to imagine just how jarring this prog rock song sounded in 1969. No one aside from Robert Fripp and company were delivering this kind of future shock, nor the kind of clatter heard in the guitar/sax break. Greg Lake's distorted vocal was so menacing that you'd never guess that choirboy-type vocals would soon become his trademark. Every incarnation of Crimson has played this classic from In the Court of the Crimson King, and it's an undeniable kick to still hear it performed in the 21st century.
1: Yes – Close to the Edge
If you've read about Yes' methods in the studio, you know that they threw loads of ideas around and then stitched them all together. So it's a miracle that they came up with something as beautifully seamless as this. Dealing with nothing less than a visit to Heaven, the wonder of "Close to the Edge" is that it's structured like a pop song: Three verses, middle eight, keyboard solo, and chorus finale. But those Yes harmonies get positively celestial, Bill Bruford's drumming is a solid anchor, and Rick Wakeman's Hammond organ solo may be the most jubilant moment in all of prog.