Frank Zappa
Frank Vincent Zappa packed such a ridiculous amount of great music into his 52 years on this planet that we would honestly need not just one book but several tomes to do him justice.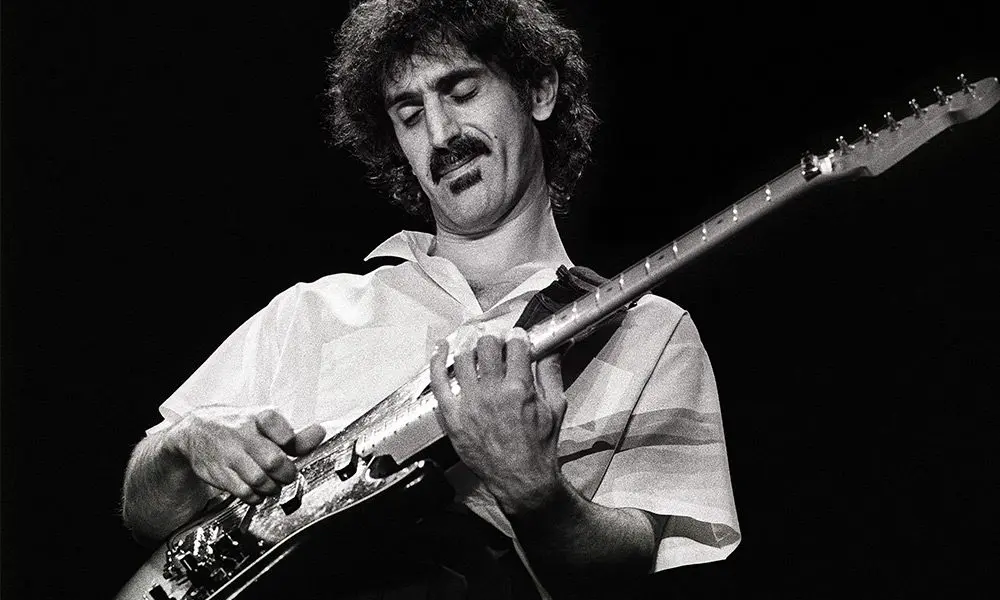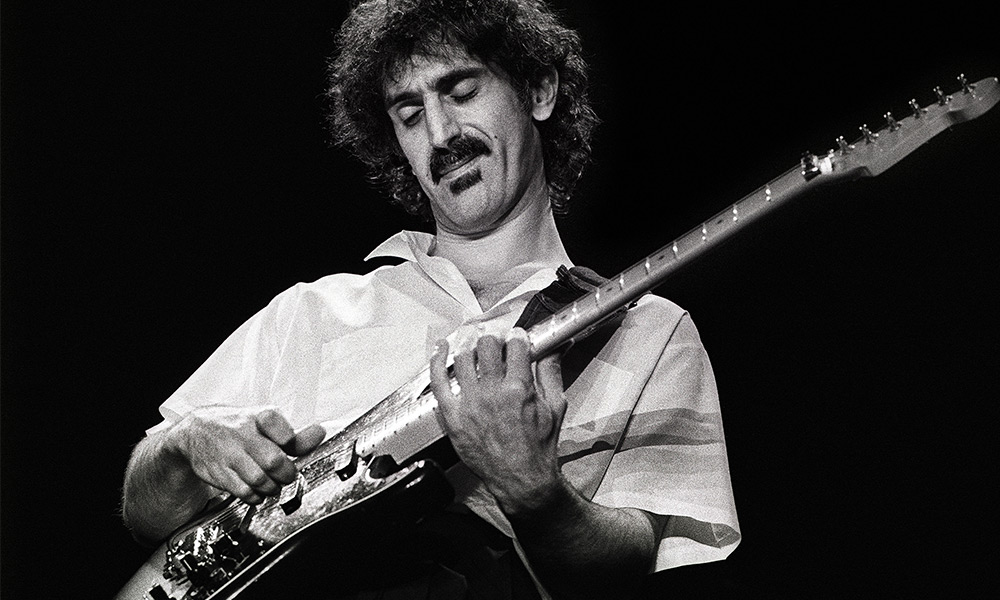 Frank Vincent Zappa packed such a ridiculous amount of great music into his 52 years on this planet that we would honestly need not just one book but several tomes to do him justice. So please excuse what can only be a whistle-stop-tour. After all, during his lifetime and then posthumously, we can send you towards nigh on 100 separate recordings, dozens of classy compilations, fistfuls of singles, some super rare, and tribute albums galore. His legacy is equally vast: Paul McCartney admitted that Sgt. Pepper's Lonely Hearts Club Band was inspired in part by The Mothers of Invention's Freak Out! and his work has touched on Avant-Garde, industrial, neo-classical, and theatre rock protagonists.
One of the few artists operating in a rock or post-rock medium who deserves the epithet genius, Zappa may have begun by poking fun at the establishment and the counterculture with varying degrees of venom, but he was truly an advocate for free speech and personal choice and was quite prepared to accept any barbs that came his way just as he was fearless in turning over America's stone to see what lay underneath. Feted by the Velvet Revolutionaries in Prague, he became a friend of Vaclav Havel's and on a more everyday tip, he was voted within the higher echelons of Rolling Stone's Greatest Guitarists of all time. Metal, pop, rock, blues, free form a la Albert Ayler, and classical nods to Igor Stravinsky, Edgar Varese, and Anton Weber are all within his scope, and his own influence ranges far beyond commercial success – in fact, he didn't so much struggle as persevere in his quest to remain prolific. He had ideas to burn and would undoubtedly be in the studio today had it not been for his early death in 1993.
Making sense of the man isn't really the point. He wasn't designed to be labeled and stuck into crates, and yet there are phases to engage with, beginning with the raw early Mothers and then switching tangentially across the decades from the out-there stuff of the 1970s to the concert jazz and classical of his latter-day pieces, by which time he was as well known for his arrangements and orchestrations as his entertaining spoofs. A true iconoclast and humorist, you should be able to gauge that fine things lie beneath. It's a question of discovery and constant surprise with Frank Zappa. You might also consider checking out his autobiography, The Real Frank Zappa Book, since that debunks any notion that Frank was too cool for school. Actually, he was far less weird than his popular image suggests. His posthumous induction into the Rock and Roll Hall of Fame and his Grammy Lifetime Achievement Award could have come to a darn sight earlier, but they are richly deserved.
Born Frank Vincent Zappa into an Italian-American family in Baltimore, Maryland 1940, the younger man was surrounded by books and music. Following their son's sickly childhood, the family moved to Claremont, California, then San Diego. Evidently, a prodigiously smart student and a gifted musician Zappa was a drummer first who then became obsessed with percussion, the avant-garde, doo-wop 1950s rock and roll, and Latino and Pachuca ethnic sounds.
This heady mix enabled him to immerse himself in nascent psychedelia while sending it up rotten. His mistrust for both the underground and the mainstream would fuel his passion for personal truth. In the interim, he became friends with fellow maverick Don Van Vliet – later known as Captain Beefheart – and developed more interest in the blues. By the early 1960s he'd formed The Muthers, a power rock trio who would become The Mothers – or Mother's Day – before a liaison with Tom Wilson, the producer, and Verve Records, led to a name change, and The Mothers of Invention were born.
Wilson, Zappa, singer Ray Collins, bassist Roy Estrada, drummer Jimmy Carl Black and guitar player Elliot Ingber created an almighty mess of magic on the  1966 debut disc Freak Out! and the ensuing Absolutely Free (1967), by which time woodwinds, extra drums, and piano were in the mix. Classic songs on this opening brace are – the whole lot! Try "Who Are the Brain Police?," "Trouble Every Day," "It Can't `Happen Here," "Plastic People," "Brown Shoes Don't Make It," and "America Drinks & Goes Home." As arcane as these sounded to the ears of those just recovering from the cozier British beat invasion, they were also light years ahead of the competition in terms of ambition and ambience. Every cent the band had was poured into production, and the latter disc made the Top 50 without breaking even while Freak Out! – a fat double that caused consternation at Verve (it was the second double rock album ever made) is now recognized as a stone classic.
Whenever possible, seek out the expanded CD versions. Many cite the fully augmented Absolutely Free as their favorite Zappa/Mothers period.
Lumpy Gravy (Frank's debut solo disc) and We're Only In It For the Money (1967/68) upped the ante with lengthy free-form acid rock (Frank wasn't a drug user) and short, snappy mind game riddles jostling for space amidst a bizarre cacophony of aural destruction. These four albums are certainly essential and ought to be discovered by anyone with a taste for the 1960s in full motley regalia. At the time, they were very popular with British audiences, and many a schoolboy earned kudos by turning up for assembly with one or more Zappa items tucked under the greatcoat.
Having even lampooned The Beatles Sgt. Pepper's (they didn't mind) on We're Only In It For the Money, Zappa took his Mothers back to the doo-wop and rock and roll era on Cruising with Ruben and the Jets (1969) and also linked up with Herb Cohen to form his offshoot imprint Bizarre Records who provided a home for kindred spirit Wild Man Fischer.
The second double-disc Uncle Meat is available in vastly expanded form and contains excerpts of live recordings in London, LA, and Copenhagen. Hot Rats (Frank's #2 solo) pursues ever more cosmic rock territory with Ian Underwood's keyboards a vital ingredient, as are the multi-layered brass and percussion instruments. Multi-tracking was still in its infancy, but Zappa was a studio pioneer and made true stereo come alive. Lowell George can be heard on "Gumbo Variations" on the reissued Hot Rats, and it's worth recalling that members of Little Feat and Henry Vestine (Canned Heat) passed through the ranks: Zappa gave so many a chance and a grounding in rock ensemble work, encouraging them to solo with his famous hand-gestures.
In the 1970s, his output increases exponentially. Burnt Weeny Sandwich, Weasels Ripped My Flesh (containing the excellent "My Guitar Wants to Kill Your Mama"), and Chunga's Revenge seemed to emerge within months of each other while his line-ups were equally bewildering with Flo and Eddy, Max Bennet, Don "Sugarcane" Harris and John Guerin arriving to add hardcore West Coast rhythms and comedic fusion mayhem.
Fillmore East – June 1972 finally provides Frank and co. with a hit disc of sorts – hey, it makes #38 – and is tricked out with more scurrility, profanity, and absurdist rock theatre than can be imagined for 1971.
The early soundtrack to the movie 200 Motels and Just Another Band from L.A. won't sell quite as well but are now considered to be classics of the Zappa sort with some sterling main man guitar work filtered through some semi-straight arrangements – though nothing too bland you understand.
Country, blues slide rock, and progressive jazz fusion become the norm – if that's the right word – for a good period now – this during a time when Zappa was assaulted by a 'fan' at the Rainbow Theatre in London and forced to record in a wheelchair for the next eighteen months. He emerges from this dark time with four of his greatest commercial successes: Over-Nite Sensation, the top ten Apostrophe ('), his biggest-selling disc ever, Roxy and Elsewhere (a great live set), and One Size Fits All.
Frank's prolific output will continue throughout the next decade and encompass ever more exotic strands of modern rock. For a taste of his scabrous humor and eclectic bandleader skills, try the full fat Zappa in New York, much expanded on the 2-CD version. To hear Zappa's excursions into outer funk home in on Studio Tan where luminaries and guests include George Duke, Paul Humphrey and Bruce Fowler.
With albums arriving thick and fast now – five in 1979! – Zappa reenters commercial territory on the expert Joe's Garage Act 1, Shut Up n' Play Your Guitar and Ship Arriving Too Late to Save a Drowning Witch, the latter featuring his hit single "Valley Girl," a parody of the LA phenomenon that became a badge of honor for its subjects though Frank and co-writer Moon, his 14-year old daughter, were bemused at the reception. That didn't stop the song popularizing "Valspeak," and the single went top twenty and hit #32 on the Billboard chart, his one and only excursion into such rarified realms.
Pretty much self-financed by now thanks to his concert work, Zappa will be seen as both cottage industry and an American National Treasure. His forays into orchestral, classical, and synclavier-dominated keyboard textures become an obsession. Box sets of these various styles abound, and there are notable albums to rediscover right up until his final disc, The Yellow Shark (1993), feted by Tom Waits (another Zappa associate) in his description: "The ensemble is awe-inspiring. It is a rich pageant of texture in color. It's the clarity of his perfect madness and mastery. Frank governs with Elmore James on his left and Stravinsky on his right. Frank reigns and rules with the strangest tools."
That's a very apt description of his approach. For those who wish to delve further, the posthumously assembled discs offer sustenance, and for a handy primer compilation, you could investigate Strictly Commercial, where his more evidently accessible and vocal lead tracks are gathered and cherry-picked with aplomb -offering a kind of Best of Frank Zappa if it's possible to make such a bold statement.
Once you get the Frank Zappa bug, it's likely you'll be amazed at the sheer audacity of his career. There is much to marvel at and plenty to enjoy. One thing is for certain, we won't ever see or hear his like again.
Words: Max Bell
Format:
UK English