'Brown Album': Behind Primus' Hyper-Cross-Pollinated Musical Innovation
Primus' 'Brown Album' displays a tremendous amount of passion and courageous soul.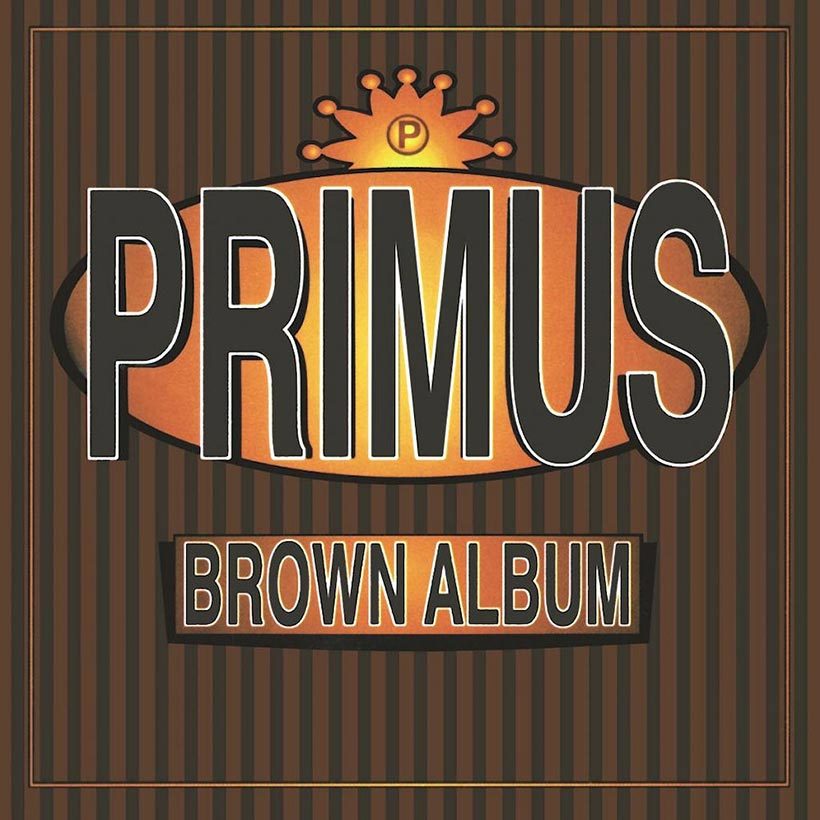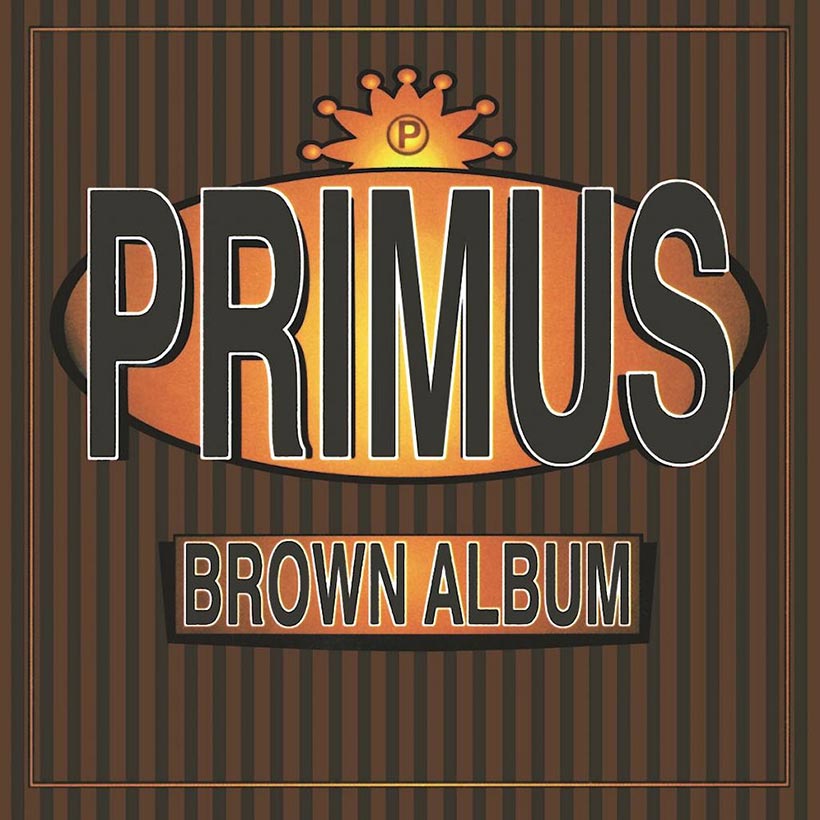 Welcome to the wonderful world of Primus: a fantastic, colorful journey through demented novelty compositions and preposterous instrumental rollercoasters that take The Residents' and Frank Zappa's blueprints to the most bizarre heights. The results are a unique form of psycho jazz, bass-oriented metal, and alt-rock psychedelia, in many ways exemplified by Brown Album, released on July 8, 1997.
Led by musical genius and renowned world-class bassist Les Claypool, Primus formed in 1984 and initially released albums at a furious pace, from their live debut, 1989's Suck On This, through to 1999's Antipop, with an average gap of two years between each release. The band's curious song titles and head-scratching live shows resembled a drug-induced circus sideshow or adult-themed amusement park. In short, they were awesome.
Though 1990's Frizzle Fry, the following year's Sailing The Seas Of Cheese, and 1993's Pork Soda are arguably the group's most defining albums, it was 1997's Brown Album that saw them take major steps forward in terms of songwriting. It also saw Primus experience their first major line-up change since the mid-'80s, when long-time drummer Tim "Herb" Alexander abruptly quit (to be replaced by Brian "Brain" Mantia), and ex-Possessed guitarist Larry LaLonde was drafted in to bolster the line-up.
Recorded completely analog at Claypool's rural Rancho Relaxo home, Brown Album kicks off with the wonderfully titled "The Return Of Sathington Willoughby," which makes it instantly apparent that changes are afoot. The low-end warmth of "Fisticuffs" and the funk-drenched "Golden Boy" follow, providing a range of dynamic tone from the guitars and drums.
The Return Of Sathington Willoughby
The familiar changes in speed, mood, and overall direction are present on the country-influenced "Over The Falls," which maintains the album's oddball feel and sees Mantina provide a slightly more aggressive delivery with his simple drum set-up, rather than the double-kick drum so frequently used by his predecessor. Elsewhere, Primus' fusion of heavy metal, jazz, and alt-rock is perfectly captured on the infectious "Shake Hands With Beef" and the pounding "Camelback Cinema," which sees Claypool abandon his trademark nasal vocal delivery in favor of a more melodic baritone. Pushing sonic boundaries was very much the protocol and, as the truly bizarre "Hats Off" and "Puddin' Taine" twist and prance with an uneasy yet uplifting feeling, you can't help but wonder exactly what goes on inside Claypool's brilliant mind.
Primus - Shake Hands With Beef (Official Music Video)
Without a doubt one of the album's highlights, "Bob's Party Time Lounge" perfectly captures Primus in a state of transition. Claypool's outstanding bass performance is served piping hot as the tempo swishes between progressive and jazz-rock territory, concentrating entirely on chunks of instrumental interplay. Their penchant for mind-boggling song titles rears its head again on "Duchess And The Preferable Mind Spread," whose reggae-style pace justifies the band's decision to record exclusively with analog studio equipment, while the intellectual puzzles persevere on "Restin' Bones" and the primitive "Coddingtown," before the album finishes up with "Kalamazoo," "The Chastising Of Renegade" and closing track "Arnie."
Considering Primus' evolution from their wildly unpredictable funk-metal fusion to country-tinged, alternative psych-jazz, the band ensured that their consistently eccentric approach kept listeners locked in an almost hypnotic state of consciousness across their nine albums. Though Brown Album is sometimes difficult to sum up, it ultimately remains a display of extraordinary musicianship and hyper-cross-pollinated musical innovation.
In hindsight, the band themselves regarded it a difficult album to digest, but there is a lot of magic between its grooves, along with a tremendous amount of passion and courageous soul that assisted Claypool and co in becoming one of the most highly regarded bands in the alt.metal/rock history books.