'The Grand Illusion': Styx Enter The Platinum Stratosphere
The 1977 album enjoyed an epic 127-week run on the Billboard chart, eventually going triple platinum.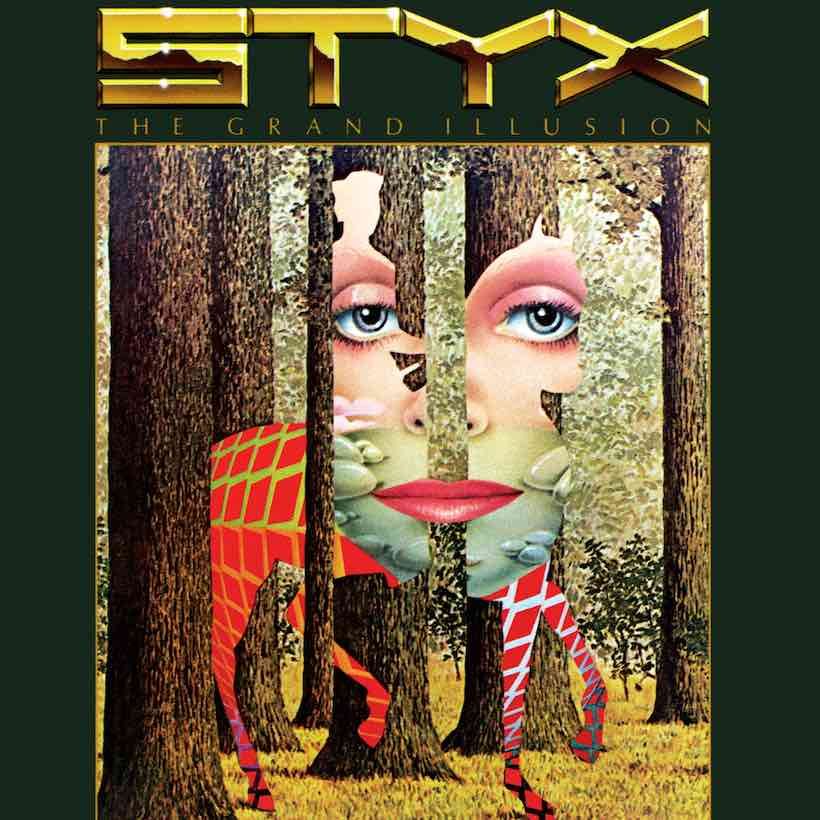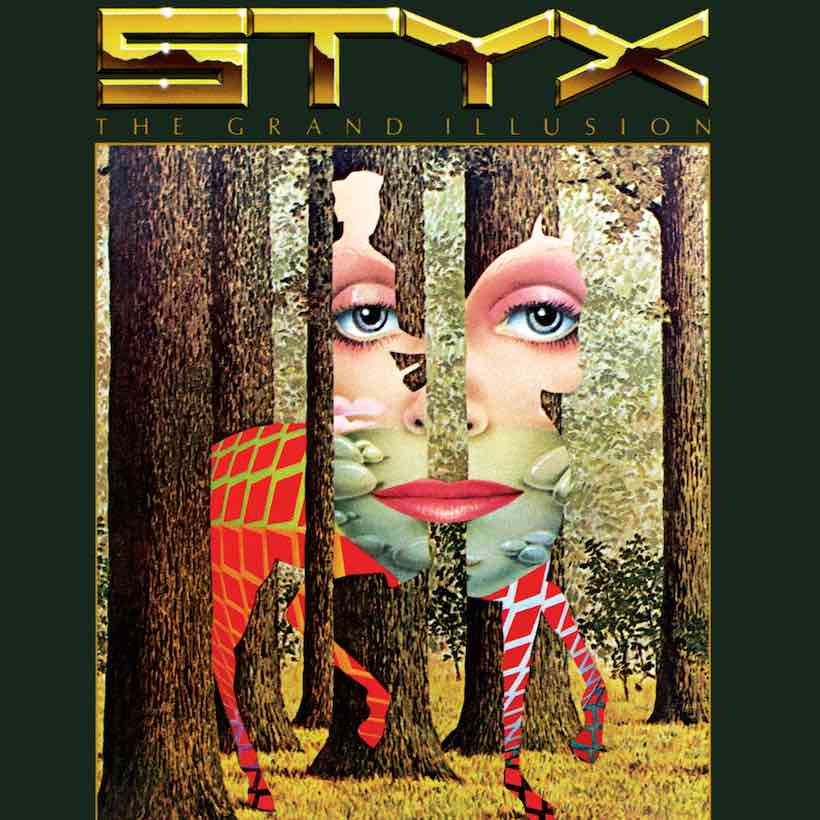 Chicago rock mainstays Styx had been appearing on the US charts for five years by the time they released their seventh studio album. But The Grand Illusion was the one that really took them into the premier division of album rock and gave them only their second Top 10 pop hit in "Come Sail Away."
The band's sophomore album, 1973's Styx II, had turned gold in their home country within a few months of its belated chart appearance two years later. The albums they had released in the interim, The Serpent Is Rising and Man of Miracles, made only modest showings on the Billboard LP chart. But momentum was gained with 1975's Equinox, which again turned gold within a couple of years. In 1976, Crystal Ball marked the arrival of guitarist Tommy Shaw and gave them a Top 40 single in "Mademoiselle."
Listen to the best of Styx on Apple Music and Spotify.
But it was The Grand Illusion that put Styx in the platinum stratosphere. "With each album this five-piece group continues to refine its act," wrote Billboard. "Grand Illusion is its most mature creation as this concept LP is an existentialist commentary on the human condition." It entered the American bestsellers on July 30, 1977 at No.123, the first of an epic 127 weeks on the survey, by far the band's best-ever run.
Billboard also gave an enthusiastic review to the August 13 stop on the band's new tour, at the Santa Monica Civic Auditorium, with guests Mink DeVille. "The quality hard rock came non stop," wrote Tom Cech, "shifting gears occasionally to convey a variety of moods throughout the 14 numbers." Shaw's interplay throughout the show with fellow guitarist James Young was also noted.
In September, "Come Sail Away" started its own extended Hot 100 voyage, which took it to No.8 in the new year and helped the album to its first, gold certification the following month. By December, The Grand Illusion was platinum, and in February 1978 it offered up a second chart single in "Fooling Yourself (The Angry Young Man)," which reached No.29.
Styx may have been named after an underworld river, but their success was now undeniably overground. In 1984, The Grand Illusion went double and triple platinum at the same time.
Buy or stream The Grand Illusion.