Thank Your Lucky Stars It's The Rolling Stones
On July 7, 1963, The Rolling Stones recorded their first TV appearance on 'Thank Your Lucky Stars,' and their single 'Come On' quickly made the charts.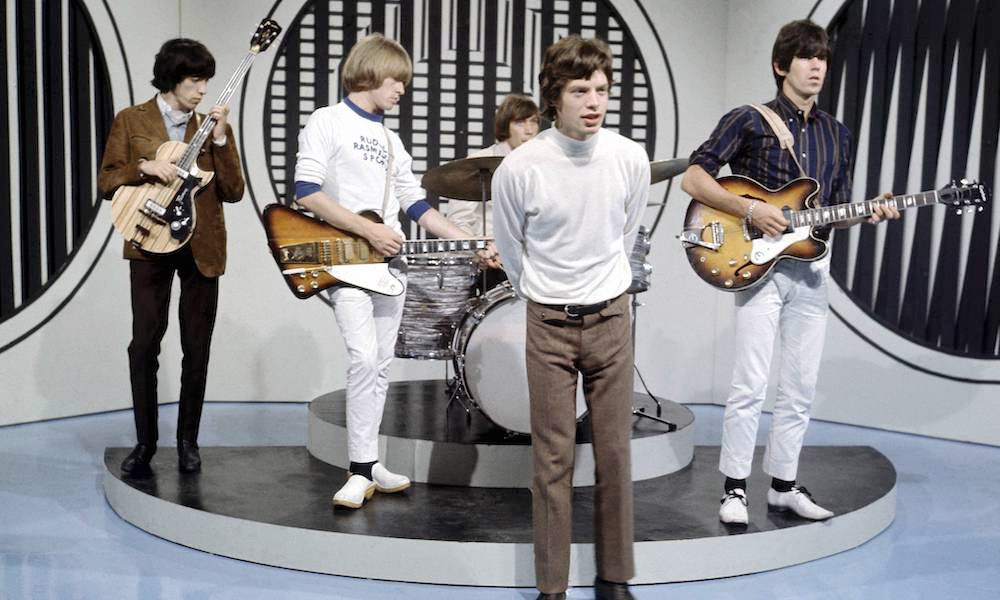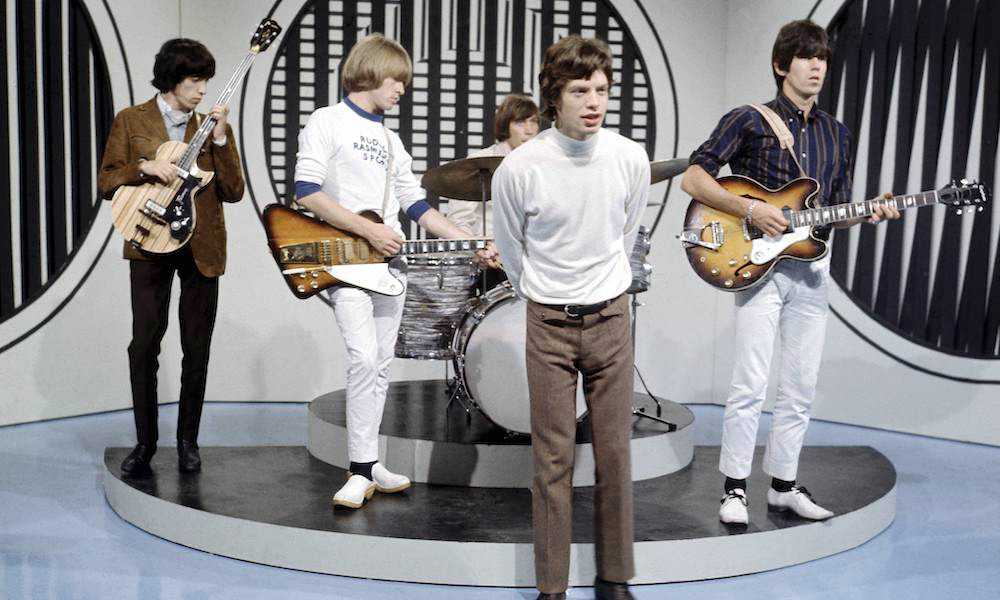 In early May 1963, The Rolling Stones were at the old Olympic Studio in Carton Street in London's West End, to record their first single, a cover of Chuck Berry's "Come On" – at 1 minute and 45 seconds, it was typical of so many beat group singles that were being made in the wake of The Beatles success, and not much like the kind of blues songs they were playing in the London clubs. It was released on June 7, and Decca and the band's management feverishly set about trying to get them on British television to promote their record.
The obvious choice was Thank Your Lucky Stars, which was the most important pop programme on British television at the time. The show's producers agreed to have the band come to Alpha Studios in Aston, Birmingham to record an appearance on July 7, 1963.
Thank Your Lucky Stars first appeared on British television screens in 1961 in direct competition with the BBC's pop programme, Juke Box Jury. The format of TYLS was both predictable and very safe. Each week singers and bands were featured, miming to their latest recordings in a contrived, and somewhat staid set, even for the time.
The Rolling Stones - The Rolling Stones - Come On (Saturday Club, 26th October 1963)
By the time The Stones were asked to appear on TYLS, it was well established. The band's TV debut was to be broadcast on July 13, but there was just one problem: According to Andrew Loog Oldham, their manager, "If [The Rolling Stones] dressed the way they wanted, they wouldn't have been allowed inside the TV studios. They were asked to wear 'uniforms' of some description." His solution to this was to take them shopping in Soho before their TV appearance.
A couple of weeks before they were to appear, Loog Oldham took them to be measured for black trousers, and black and white dogtooth jackets with black velvet collars. They also bought blue shirts, black knit ties, and blue leather waistcoats. All very suitable…
On Friday, July 5, The Stones played The Ricky Tick Club, at the Star and Garter Hotel in Windsor and because they needed to leave London early on Sunday morning to drive to Birmingham, they canceled a Saturday night gig that they were due to play in King's Lynn, in Norfolk, on England's east coast.
Among the other artists on TYLS in the week of The Stones' first TV appearance were guest DJ Jimmy Henney, along with singers Helen Shapiro, Mickie Most, Johnny Cymbal, Patsy Ann Noble, and two other groups, The Cadets, an Irish showband, and The Viscounts.
Come On ((Original Single Mono Version))
The set on which the Stones were placed, while miming to their single, looked like the veranda of a wild west style saloon; Mick, Keith, Brian, Bill, and Charlie all wore their new dog tooth jackets and looked, by their standards, exceptionally smart, aside from their hair. (The Stones' hair was anything but long – it was at worst a little unkempt.) After they finished their spot, Pete Murray made some remarks about a delegation from the Hairdresser's Union wanting to see the band because they hadn't had a haircut since last year.
A little over two weeks after appearing on Thank Your Lucky Stars, "Come On" moved up the charts to No.32.
Listen to "Come On" and other radio recordings made during the Stone's formative years on the compilation, The Rolling Stones — On Air.