Frank Zappa And Eastern Europe: A Love Affair
Although his records were banned under Soviet rule, Frank Zappa became an underground hero in Eastern Europe. His spirit pervades to this day.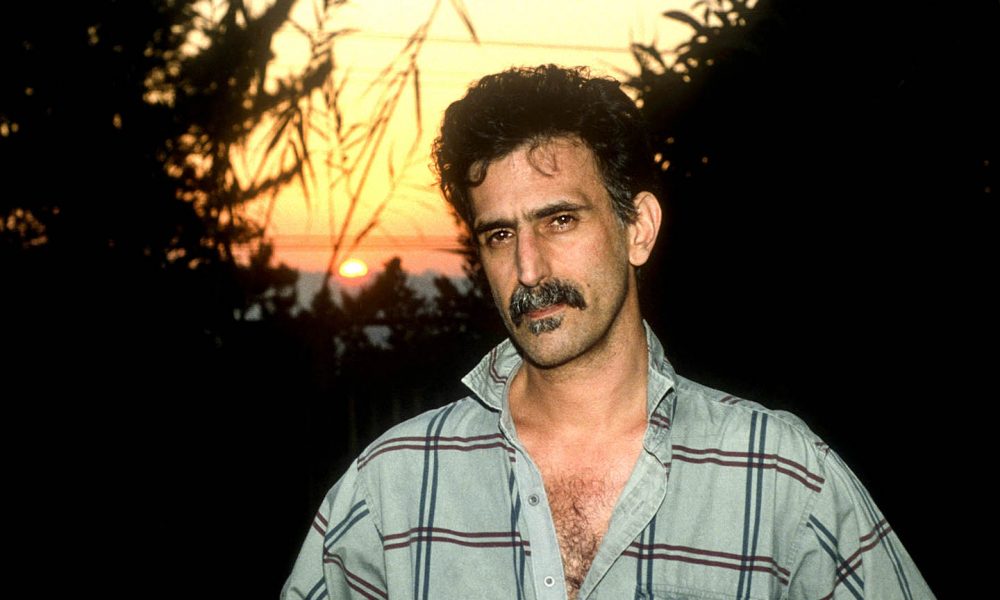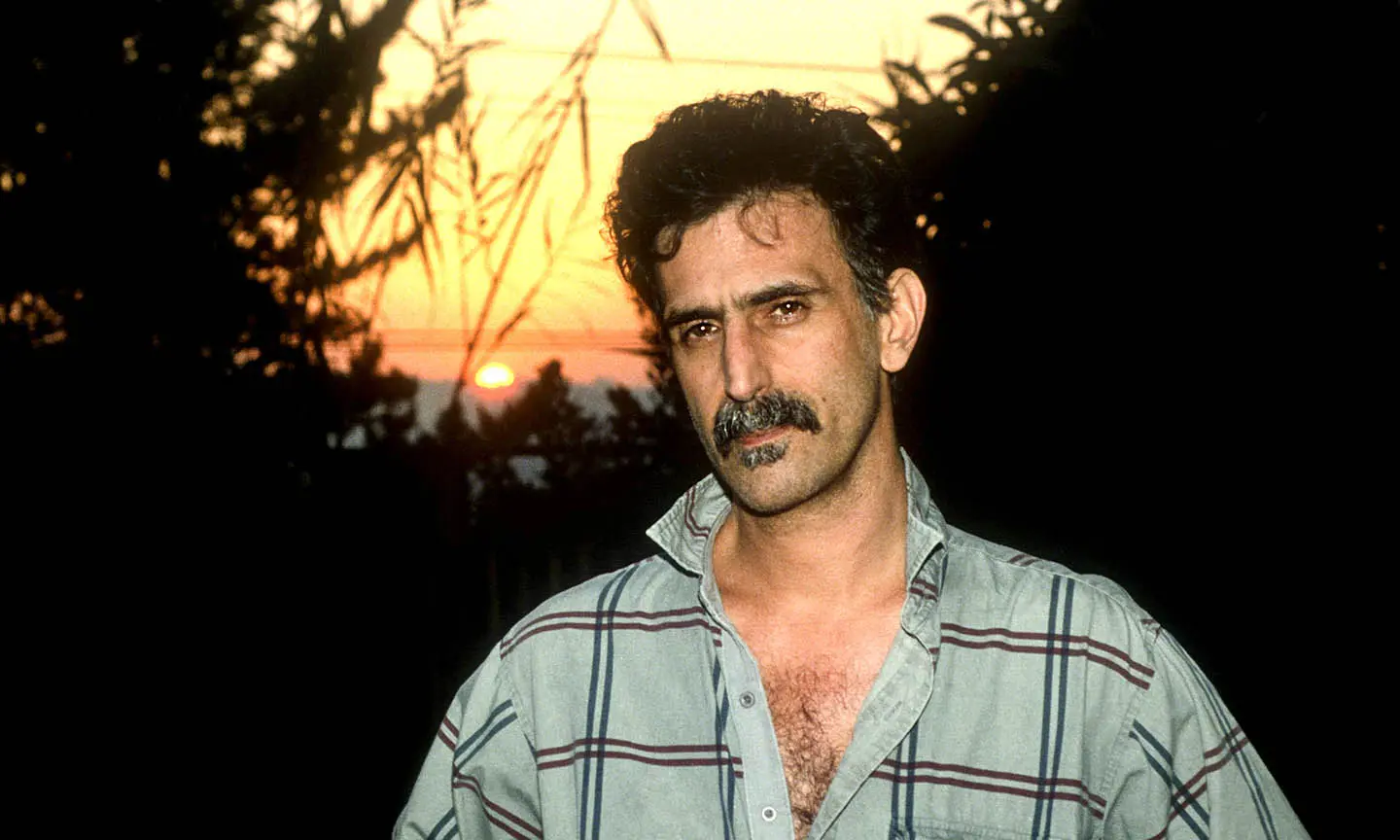 On June 24, 1991, Frank Zappa took to the stage for the first time in three years. In any other circumstances, the return of one of the most inventive and influential guitarists of all time would have been headline news, but this was even more special – a concert held in Prague to mark the withdrawal of Soviet troops from Czechoslovakia.
Zappa was the guest of honor and performed a solo during a set from local favorites Pražský výběr. He then went on to perform the same role six days later to mark the Soviet withdrawal from Hungary. He'd accepted the invite despite being rusty, as he told Musician magazine before the shows, "I'm faced with a bit of a dilemma which is going to smack me right in the face on Thursday. I'm going to Czechoslovakia and Hungary, and I've been invited because they're having big celebrations. The last Russian soldier leaves Czechoslovakia on the 24th and Hungary on the 30th, and they want me to bring my guitar over and play. And I haven't touched it for years. I don't have any calluses!"
Listen to the best of Frank Zappa on Apple Music and Spotify.
Despite his apprehensions, Zappa was visibly moved when he addressed the adoring Czech audience, telling them, "I'm sure you already know it, but this is just the beginning of your new future in this country, and as you confront the new changes that will take place, please try to keep your country unique. Don't change into something else, keep it unique."
Frank Zappa's music hadn't been officially released in Czechoslovakia before "The Velvet Revolution" of 1989 – a non-violent movement that saw the overthrow of the communist government. Under Soviet rule, there had been intense censorship and blacklisting of western culture to stop subversive ideas from taking hold among the youth. Zappa's music represented a freedom of expression that was irresistible to the younger generation of Czechs and his music became popular thanks to clandestine bootlegging. "Plastic People" – the opening track of Zappa and The Mothers Of invention's second studio album, Absolutely Free – even inspired the Czech underground band The Plastic People Of The Universe's name. That band became key to the dissident movement in Czechoslovakia, thanks to their incarceration in 1976, which in turn led to Charter 77 – a document signed by notable Czech cultural figures who criticized the government's human rights record.
One of the architects of Charter 77 was Vaclav Havel, a playwright and activist. In his hugely influential 1978 essay, The Power Of The Powerless, Havel explained the significance of the persecution of The Plastic People Of The Universe, "Everyone understands that an attack on the Czech musical underground was an attack on the most elementary and important thing, something that bound everyone together… The freedom to play rock music was understood as human freedom and thus as essentially the same as the freedom to engage in philosophical and political reflection, the freedom to write, to express and defend the social and political interests of society."
Havel would go on to lead the Velvet Revolution and become the president of Czechoslovakia in 1989. One of the leaders of Havel's party, the Civic Forum, was Michael Kocáb, a member of the popular Czech band, The Jazz Section. Kocáb was a huge admirer of Zappa's music and a mutual friend had arranged a meeting when Kocáb was visiting the US in 1989. As Zappa later recalled, "At that time, [Kocáb] was a famous Czech rock musician… and he invited me to Prague to have some of my orchestral music played. Then, a few months later, there was a revolution, and he was not only a rock musician but a member of Parliament."
A cultural emissary for Czechoslovakia
Kocáb arranged for Zappa to visit Czechoslovakia and meet Havel, and, on January 20, 1990, Zappa arrived at Prague's Ruzyne airport to an unexpected welcome. He was greeted by 5,000 fans, chanting and holding handmade banners aloft. Zappa was taken aback by the welcome, "It was unbelievable! Never in my 25 years in the rock'n'roll business have I ever gotten off an airplane and seen anything like this. They were totally unprepared for the situation, there was no security, but the people were just wonderful!"
Over the following days, Zappa was given the royal treatment with a series of meetings with influential Czech figures (including members of The Plastic People Of The Universe), culminating with a meeting at Prague Castle with Havel. Zappa said: "So there I was in the Oval Office or something and the President is talking about Captain Beefheart and rock'n'roll and I'm thinking, 'Is this The Twilight Zone or what?'" Over a series of conversations, Zappa impressed Havel with innovative ideas on trade and communications, which led to Havel's announcement that Zappa would represent Czechoslovakia on trade, tourism, and cultural matters.
Within weeks an intervention from the then-US Secretary Of State James A. Baker reduced Zappa's role to that of an unofficial cultural emissary. Zappa and Baker had history – the musician had been a vocal critic of The Parents' Music Resource Center, a pro-censorship group that Baker's wife Susan had co-founded. Havel's press secretary issued a statement saying, "We like Frank Zappa, but he is not authorized to negotiate any trade agreements with our government." Though Zappa was forced to bow out of his proposed role, the episode shows the enormous esteem in which he was held.
A statue in Lithuania
Frank Zappa's popularity in Czechoslovakia was matched throughout Eastern Europe. In March 1990 Lithuania also declared independence from the Soviet Union. Over the following years, Soviet statues were torn down as the nation sought to recover its national identity. Following Zappa's death in 1993, Vilnius-based Photographer Saulius Paukstys saw the musician as an ideal candidate for a statue, as he later told The Guardian, "We were desperate to find a symbol that would mark the end of communism, but at the same time express that it wasn't always doom and gloom." Paukstys' idea gained momentum and eventually Konstantinas Bogdanas – a 70-year-old artist who had made many of the Soviet statues all those years before – was commissioned to sculpt a bust of Zappa.
The bust took pride of place in a square in the city center and was unveiled with a ceremony featuring a brass band playing Zappa songs and a firework display. Zappa's popularity went through the roof – a local radio station even devoted a weekly show to his music and interviews. Zappa became a symbol of Lithuania's regeneration and when Užupis – Vilinus' bohemian quarter – declared itself an independent republic on April Fool's Day 1997, Zappa was chosen as their patron saint. Paukstys explained, "The spirit of Zappa made us see that independence from Moscow was not enough and persuaded us to declare independence from the rest of Vilnius."
Frank Zappa's music was an uncompromising and intelligent expression of freedom. He pushed boundaries with his writing and stuck to his principles in public life. There's little wonder that Eastern Europeans suffering the consequences of cultural repression found so much to identify with. For many in the west, Absolutely Free was a neat album title, for his secret army of fans in Eastern Europe it became a motto, an ideal, and it offered much-needed hope.
Listen to the best of Frank Zappa on Apple Music and Spotify.