'Freak Out!': Frank Zappa's Masterclass In Mischief
At its core, the point of Frank Zappa and The Mothers Of Invention's 'Freak Out!' wasn't lysergic mayhem, but self-actualization.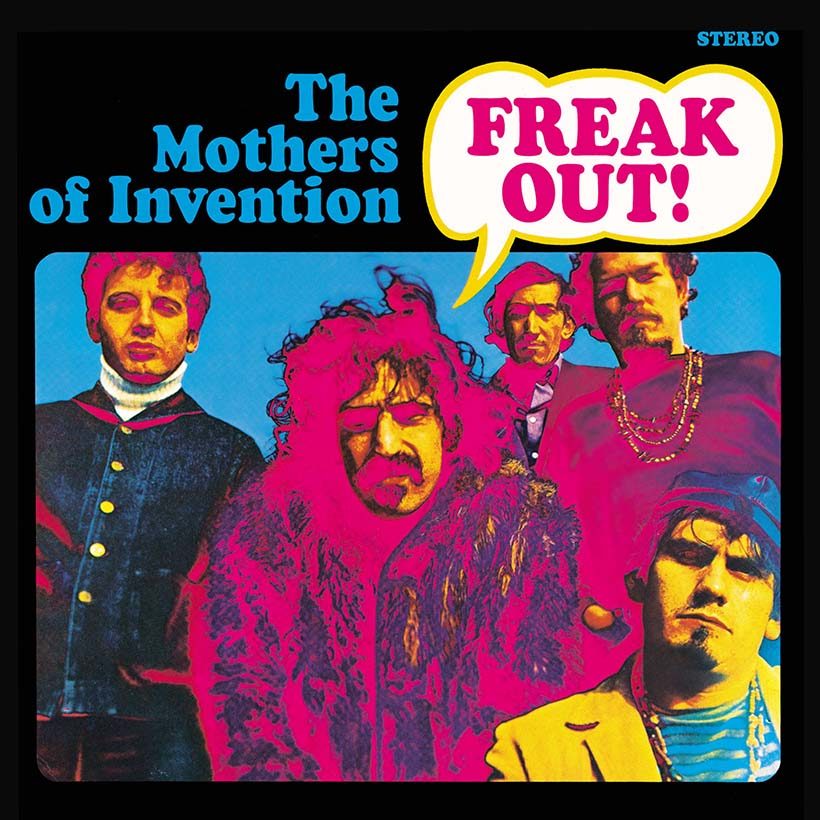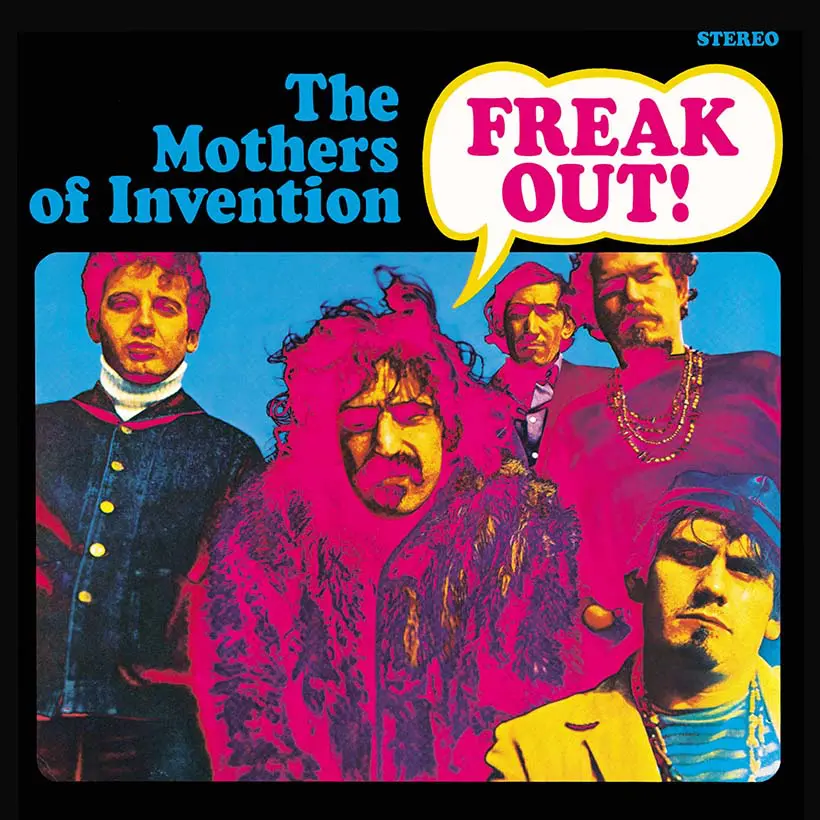 Forget what you heard in your graduation speech: the best years of your life are definitely not spent in public school. The mustachioed iconoclast Frank Zappa knew this, and on his 1966 debut album Freak Out!, arrived to shepherd us through this season of our lives – and he did so with maximum humor and imagination.
"Mr. America, walk on by / Your schools that do not teach," he hectors at the top of the album. "Once you find that the way you lied / And all the corny tricks you tried / Will not forestall the rising tide." Of what, exactly? Better funding? A stern parent-teacher conference? Zappa's deadpan escalates frightfully until the kicker: "Of hungry freaks / Daddy!" It's a polemic, sure – but one delivered through a gap-toothed grin. And Zappa does this again and again throughout Freak Out! – against censorship ("Who Are The Brain Police?"), policing ("Help, I'm a Rock"), consumerism ("You're Probably Wondering Why I'm Here"), and institutional America's other indignities.
Welcome to the twisted realm of Freak Out!, the double-LP that unleashed Frank Zappa, a once-in-a-lifetime musical mind, and his cohorts the Mothers of Invention. From here, Zappa lunged in multiple directions – modern classical, jazz fusion, operatic rock – all while embroiling himself in idiosyncratic social causes, like when he antagonized Tipper Gore over music censorship on the Senate floor. Freak Out! contains the DNA for all of it.
True to their prankster MO, the Mothers (they'd add the "Invention" part later) were signed under somewhat false pretenses in 1966. "We were hired as a temporary replacement at the Whisky-a-Go-Go. By chance, Tom Wilson, a staff producer for MGM Records, was in town," Zappa recalled in 1989's The Real Frank Zappa Book. "He walked in while we were playing our 'big boogie number' – totally unrepresentative of the rest of our material." Under the impression they were a blues band, Wilson offered them a $2,500 deal.
The first tune Wilson heard in the studio, "Any Way the Wind Blows," was nice enough to his ears – if you miss the tongue in Zappa's cheek, it's an aw-shucks love drama not dissimilar to the doo-wop standard "Baby It's You." When they lurched into "Who Are the Brain Police?" a left-field waltz about self-censorship, he grew disconcerted. "I could see through the window that he was scrambling toward the phone to call his boss," Zappa wrote. "Probably saying 'Well, uh, not exactly a white blues band, but… sort of.'"
Who Are The Brain Police?
As the studio bill ballooned to more than $20,000, Wilson (luckily) became a believer. "All the songs on [Freak Out!] were about something," Zappa continues. "Each tune had a function within an overall satirical concept." Indeed, despite its anarchic philosophy, every piece of the album fits – it's not for nothing that Paul McCartney reportedly called Sgt. Pepper's Lonely Hearts Club Band "our Freak Out!."
Each song hurls a barb at straight society, the anodyne doo-wop and bubblegum-pop then ruling the charts, or both. While the laugh-out-loud "Go Cry on Somebody Else's Shoulder" evokes a barbershop quartet in a four-car pileup, "Trouble Every Day" soberly addresses the previous year's Watts riots over racial injustice. Today, in a world rattled by protests and a pandemic, that latter song – paired with the head-in-the-sand satire "It Can't Happen Here" – feels evermore germane.)
Freak Out! and Zappa get stranger as it goes on. By the time "The Return of the Son of Monster Magnet," which was recorded with a 100-person choir led by Kim Fowley, submarines itself in jungle screeches and disembodied moans, it's clear Zappa simply viewed the world differently than anybody else.
The Return Of The Son Of Monster Magnet
For all its Mad Magazine-level absurdism, it's worth mentioning that Zappa made it without chemical assistance – which didn't extend to the rest of the Mothers. "Everybody in the studio but Frank was wandering around high on acid,' session pianist Mac Rebennack – AKA Dr. John – said in 2005's Zappa: A Biography. But at its core, the point of Freak Out! wasn't lysergic mayhem, but self-actualization. "Drop out of school before your mind rots from exposure to our mediocre educational system," Zappa commands in the liner notes. "Educate yourself if you've got any guts."
Many of us don't remember much from public school, but more than a half-century after Freak Out!, we're still discussing, dissecting, and hologramming Zappa."You're probably wondering why I'm here / Well, so am I," he chirps like a TV pitchman in the back-half of Freak Out! In a world where corny tricks and hungry freaks are basically inescapable, we need his skeptical eye and beautiful mind more than ever.