Gong
The experimental rock collective has been going strong since being co-founded by the late Daevid Allen in the 1960s.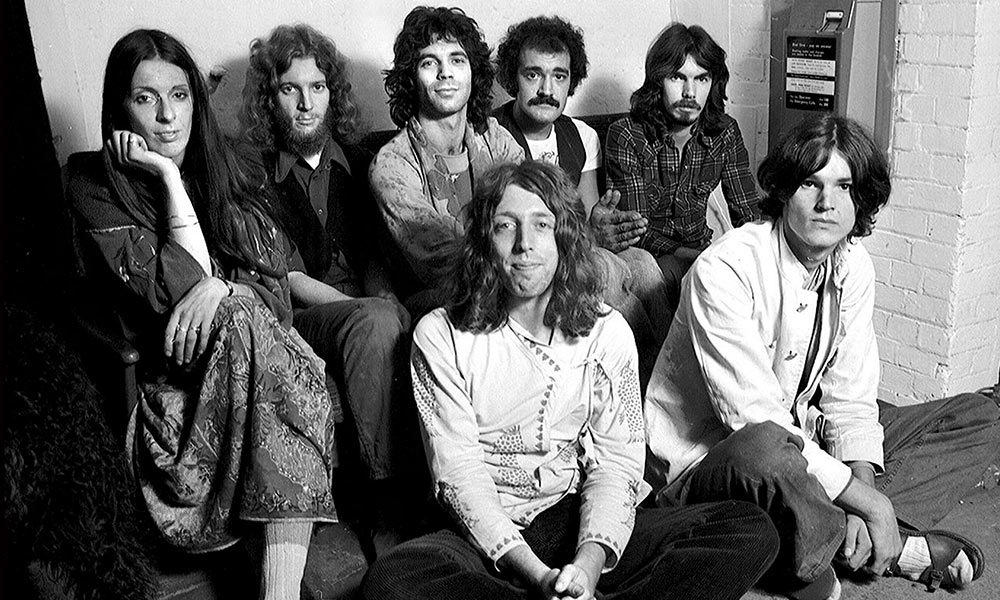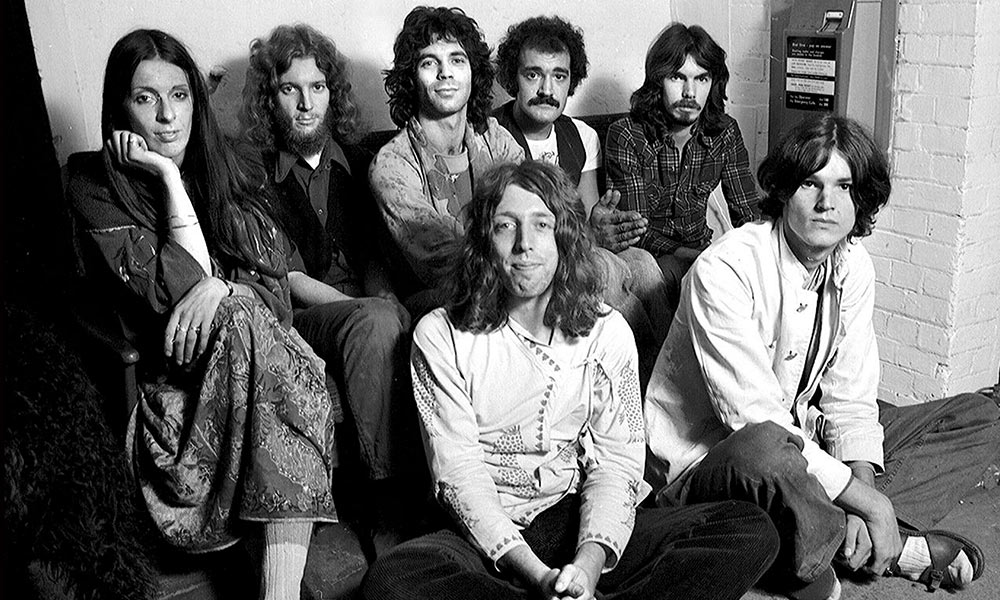 Back in the 1970s, being a 'freak' was a way of showing your individuality, and Gong were one of the freakiest and most original bands of the decade. Formed by Soft Machine founder member, guitarist and vocalist Daevid Allen, the Anglo-French musical commune blended jazz, psychedelia and progressive rock into a unique musical mix, which incorporated quirky songs and elongated space-rock excursions. Gong were typically clad in flamboyant hippy garb – including hats with propellers – and went by assumed names like Hi T Moonweed and Bloomdido Bad De Grasse, while Allen's surreal lyrics charted out the story of the mythical Planet Gong. But beneath these rather goofy trappings, Gong were also inspired and formidably talented musicians.
When Allen, an Australian national, was refused entry back into the UK from France in 1967, his tenure in Soft Machine had effectively ended. He formed a new group, Gong, and the first album under that name was Magick Brother, released in 1970. Allen and his partner, the poet Gilli Smyth, intoned their pithy observations and countercultural calls-to-action like 'Change The World', over an organic stew of largely acoustic instruments and percussion. Didier Malherbe (aka Bloomdido Bad De Grasse) – who would go on to become one of the group's longest-serving members – featured on sax and flute.
But the story really starts with Camembert Electrique. The album was in a more psychedelic and progressive vein and saw the first mention of Radio Gnome Invisible and its broadcasts from the Planet Gong. The album was originally released on the French label BYG Actuel in 1971, but the newly formed Virgin Records acquired the rights in 1973. And in a move that gained the group considerable exposure, Virgin sold it for £0.49, then the price of a single. Gong came to the notice of John Peel and recorded sessions for his influential radio show.
Allen let his imagination run riot on Radio Gnome Invisible Part 1 – The Flying Teapot, also released on BYG and later leased to Virgin. This first instalment of the Radio Gnome trilogy features the adventures of Zero The Hero and the Pot Head Pixies in shorter songs set alongside lengthy, trance-like instrumental sections. Guitarist Steve Hillage, who had played in Egg and Khan, was drafted into the band along with synthesiser player Tim Blake (aka Hi T Moonweed), adding a more 'cosmic' feel to the music.
Angel's Egg, recorded later in 1973, was more eclectic than its predecessor. It included elements of be-bop and gallic sounding chanson but rendered in a peculiarly Gong style. The music was further enriched by the arrival of extravagantly gifted, conservatoire-trained drummer Pierre Moerlen, along with brother Benoit and Mirielle Bauer on vibraphone, glockenspiel and marimba.
This dazzling soundworld was explored more fully on You, the final instalment of the trilogy, released in 1974. While Allen offered fewer but still telling, vocal and lyrical contributions, the band's collective playing had reached new heights. Hillage, particularly, was on stunning form, adding searing solos to the full-throttle space-rock of 'Master Builder', and the majestic, synth-led instrumental 'A Sprinkling Of Clouds'.
Allen left after You, but the group carried on, playing old favourites and selections from Steve Hillage's recent solo album Fish Rising in concert. The guitarist then took his leave, but guests on Shamal. The 1975 album, produced by Pink Floyd drummer Nick Mason, is a beguiling, exotic set, which displays middle and far Eastern influences. Bass guitarist Mike Howlett – who would go on to become a top producer in the 1980s – took over on vocal duties.
Gong's next album, Gazeuse!, released in 1976, saw a major reshuffle. Bass player Francis Moze, who had played on Flying Teapot, rejoined, but the main difference was the arrival of guitar virtuoso Allan Holdsworth, who had recently worked with The New Tony Williams Lifetime and Soft Machine. Gong were now ostensibly under drummer Pierre Moerlen's direction. He wrote the majority of the music, which was now completely instrumental and full of supple, jazz-tinged grooves. Bauer and Benoit Moerlen's tuned percussion provided the melodic patterns.
Fashioned along the same lines, Expresso II was bolder, with funkier elements. The drumming and percussion work is phenomenal throughout and this incarnation of Gong still sounded unlike anyone else. The guest musicians included former Rolling Stone Mick Taylor and Darryl Way on violin, formerly of Curved Air. The pick of this post-Allen era is captured on the 11-track Best-of, Wingful of Eyes. A Retrospective '75-'78.
In 1977, Virgin had released the compilation album Live Etc. Despite its perfunctory title, this was a treasure trove for Gong fans, consisting of unreleased music from 1973-75. It comprised a John Peel session from early 1974, live sets and out-takes, including previously unheard material.
After Expresso II, Moerlen was keen to clearly delineate the difference between his recent musical venture – Pierre Moerlen's Gong – and the original band. Similarly, Allen had been recording under a number of aliases, including Planet Gong, New York Gong and Gongmaison.
But in 1992 the story was made a little more straightforward with Shapeshifter, recorded simply as Gong, which found Allen reunited with saxophonist and flautist Malherbe. This wide-ranging set explored all points between tabla rhythms and banging techno. It even resurrected the Radio Gnome mythology at its most cranky, with Zero The Hero flying in an aeroplane for nine months and living on airline food, before dying in Australia. Even that was not the end of him, as on Zero To Infinity (2000) his spirit lived on.
On Acid Motherhood (2004), Allen drastically changed tack, collaborating with guitarist Kawabata Makoto and synthesiser player Cotton Casino from super-heavy Japanese psych-rockers, Acid Mother's Temple.
And just when it seemed that Gong might have faded out, the group returned in 2009 with another strong set, Gong 2032. The line-up again included Howlett, Malherbe, and Steve Hillage on guitar and production duties. And if some of it is idiosyncratic to the point of baffling, that has always been part of the fun with Gong.
Format:
UK English