Mike Oldfield
The British progressive rock musician best known for his massively influential opus Tubular Bells.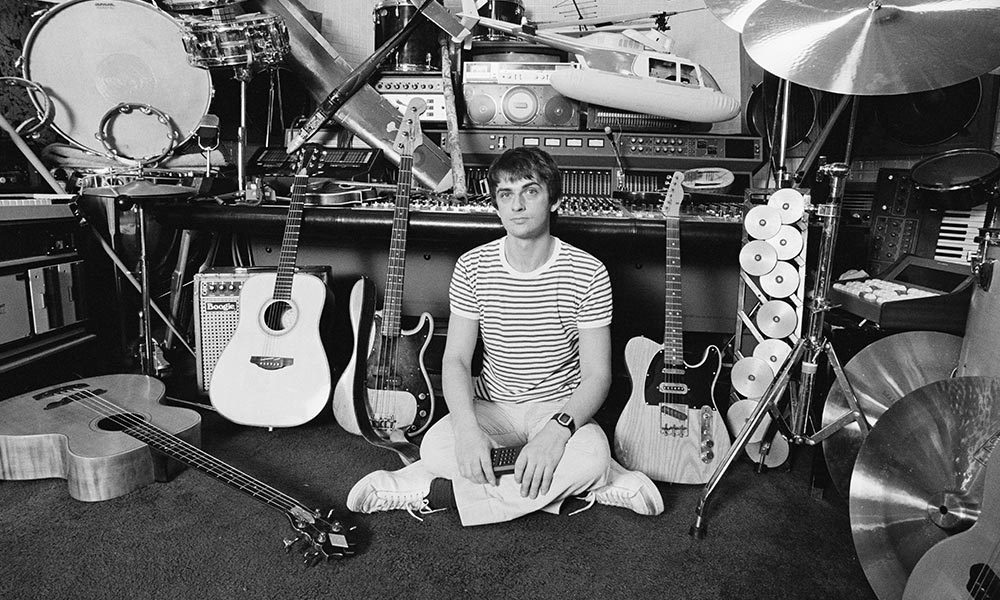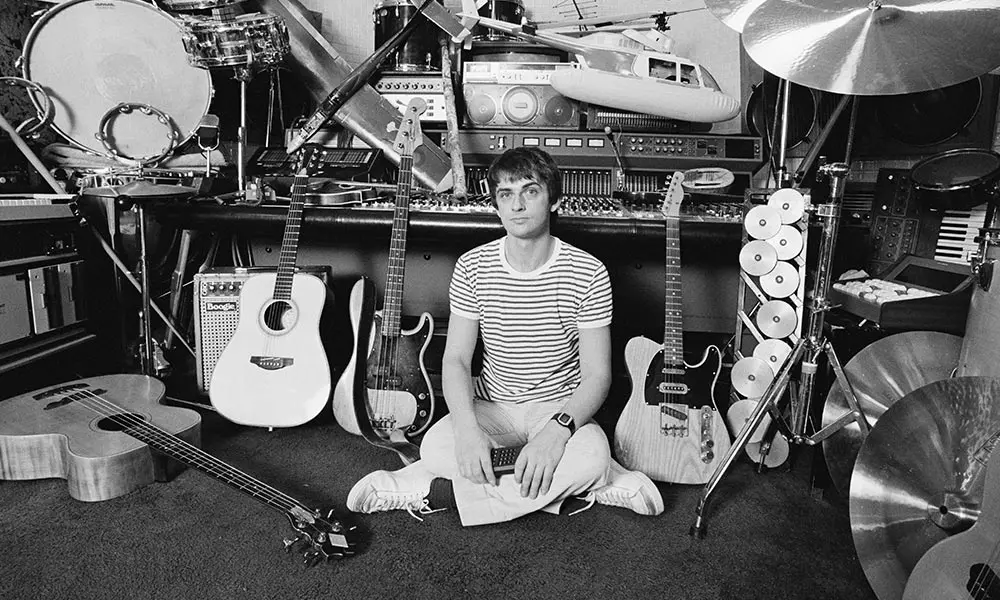 The number of genuine landmark instrumental albums in rock history can be counted on the fingers of the proverbial one hand. THE most important and influential is Mike Oldfield's classic and timeless Tubular Bells. Hard to imagine that it's 40 years old in 2013, but not quite so difficult to see why it has, to date, racked up sales of well over 15 million copies and become, for many of us, the soundtrack to the 1970s.
It is all too easy to think that Oldfield's career could have become defined by his masterpiece, but his creativity reached out in may directions to create a diverse catalogue of intriguing music. Stylistically his music has included, a style that blends prog-rock, folk, ethnic or world music, classical music, electronic music, New Age, and more recently, dance. His second album, Hergest Ridge in 1974 also went to No.1 in the UK, as did Tubular Bells II in 1992.
Mike Oldfield was born in Reading in May 1953 and started playing acoustic guitar as early as age seven. In 1966 the family moved to Essex and two years later, after dabbling in an instrumental beat group, Mike formed a folk duo, Sallyangie, with his sister Sally. They played the local folk clubs and made an album, Children Of The Sun, for Transatlantic Records that made little impression at the time. He and his sister went their separate artistic ways in September 1969 and after a brief sojourn with an outfit called Barefoot, he joined former Soft Machine guitarist Kevin Ayers' band The Whole World as bass player and guitarist in March 1970 where, crucially, he met composer David Bedford. It was Bedford who was to encourage Oldfield when he began mapping out his original concept for Tubular Bells and who went on to arrange and conduct The Royal Philharmonic Orchestra for an augmented live recording of the piece. Oldfield stayed in The Whole World long enough to record on two excellent, idiosyncratic albums, Whatevershebringswesing and Shooting At The Moon before concentrating more fully on the project that had gradually been occupying more and more of his time and thoughts:
"The idea for Tubular Bells came while I was with Kevin Ayers' group. We used to travel up and down the M1 in a Ford Transit. We just happened to be at the same venue as this huge jazz orchestra; it was called Centipede and it was organised by Keith Tippett. That was the first time I had ever seen or heard a long piece of music. It was about 25 or 30 minutes long with all sorts of different styles and musicians African musicians, jazz musicians, even a rock vocalist. I thought this was a stunning idea and having listened to and loved classical music for most of my life, but being a rock musician, I just got the idea of making my own electric version of it. I'm loath to call it a symphony, but in effect, that's what I tried to make it."
When The Whole World split up Mike Oldfield was left unemployed for a while and after a less than successful spell as a guitarist for the musical, Hair, he joined the unpromisingly-named Arthur Lewis Band as a bass player, Lewis has been described as playing in a style that resembles a cross between Jimi Hendrix and Bob Dylan! Whatever the case in September 1971 the Lewis band and Mike Oldfield went to The Manor Studios in Oxfordshire to cut some demos. The Manor had only recently been converted into recording studios and there was a real buzz about the place. Resident engineer and producer Tom Newman and his colleague, Simon Heyworth got to know Oldfield and listened to his demo tape of the piece he was at this point calling Opus One. According to Oldfield: "I told them that I had some tapes that I'd really like them to hear so I got in my car and went all the way back to Tottenham, where I was living, for my demo tapes and took them back to The Manor and played them to Tom and Simon. They really liked them." The upshot of all this was that Tom and Simon took Mike under their wing and he ended up living at The Manor and, although in Newman's words "useless", he helped them out with the ongoing building work.
All the while though he was further developing ideas for Tubular Bells and trying his hand with as many instruments as he could lay his hands on. Newman pestered Richard Branson and his right-hand man Simon Draper until they agreed to listen to the tape. They agreed to meet Oldfield and give him a week's studio time to start recording his opus. Suitably impressed with what he'd achieved in a week but anxious that The Manor should actually start making some money they arranged to let Oldfield finish his work in down-time not ideal but an opportunity that he leapt at. One of the early recording session at The Manor was with The Bonzo Dog Band, which is how the great Viv Stanshall came to be featured as Master of Ceremonies on Tubular Bells. Oldfield: "He came in and I pointed at all the instruments and he'd say 'Grand piano, tubular bells…', etc. Then he went out again and that was that." The fact that Tubular Bells was ever completed is something of a miracle because besides the random recording schedule Oldfield was having personal problems "I was in a very insecure frame of mind at that time. I had problems with my family and the time I'd spent with Kevin Ayers wasn't very happy and I was probably having a nervous breakdown. That's the way I would describe things around the time of Tubular Bells."
Twenty-two minutes of history were complete, but it took a long while for things to really begin to happen; first Oldfield had to complete the second side of the album. In the last month, or so of 1972 and the start of 1975 Branson and Draper were busy signing other acts to complete their initial roster. As a new label, they did not have the financial muscle of a major record company and so generally the deals revolved around free studio time and a stipend of £20 a week. But the lure of a record deal is just that and soon they had three other releases lined up top go with Tubular Bells. According to Hayworth, "It was released as a last resort. 'Well we might as well launch the Virgin label with it; if we're going to do it let's do it with this and be really different.' I think that's what captured Richard Branson's imagination, the fact that he was being different and daring, going where no man had gone before."
And so it came to pass that Virgin Records was launched with Tubular Bells as its initial release in May 1973. With immediate critical acclaim, the album was at No. 7 in the UK album chart two months later and reached the coveted No. 1 spot after a year. It stayed in the charts for 279 weeks. It would be no exaggeration to say that without it Virgin Records would not have gained the impetus to become such an important label so quickly and therefore pave the way for Richard Branson to expand his empire into almost every area of our lives. The initial attention surrounding the album's release peaked a month later with its live performance at London's Queen Elizabeth Hall, an event which the shy, retiring and self-conscious Oldfield initially resisted (he was persuaded when Branson apparently asked him what he could give him and Oldfield replied "your Bentley") and afterwards declared a disaster. Naturally, everyone else thought it a triumph and gave him a standing ovation. On top of that, the album was given a further boost, especially in the US, when the opening piano sequence was used in the horror film The Exorcist.
And so to a large degree, Tubular Bells has to this day continued to be a large part of Oldfield's life. There have been several live versions released, including the aforementioned one with The Royal Philharmonic Orchestra, and then a series of albums based around a similar theme – Tubular Bells II (1992), Tubular Bells III (1998) and The Millennium Bell (1999). There has also been Tubular Bells 2003, which is a re-recording of the original piece using the then-latest digital technology and substituting John Cleese for Viv Stanshall. The original album has been re-released in a number of guises countless times as well.
Of course, Mike Oldfield's creative work didn't stop there. His follow-up album, Hergest Ridge, came out in September 1974 and went to No. 1 in the album chart only to be displaced by Tubular Bells. And this was followed by Ommadawn in November 1975 and Incantations in November 1978. He's since continued to record and release music in a variety of forms and genres – film soundtracks, ambient/new-age, classical, instrumental, pop, even Christmas records, but the fact is he will always be best-known (and who wouldn't want to be?) for Tubular Bells.