Steve Hackett
The British singer, songwriter, and guitarist from London is famous for his solo career as well as his involvement in the band Genesis.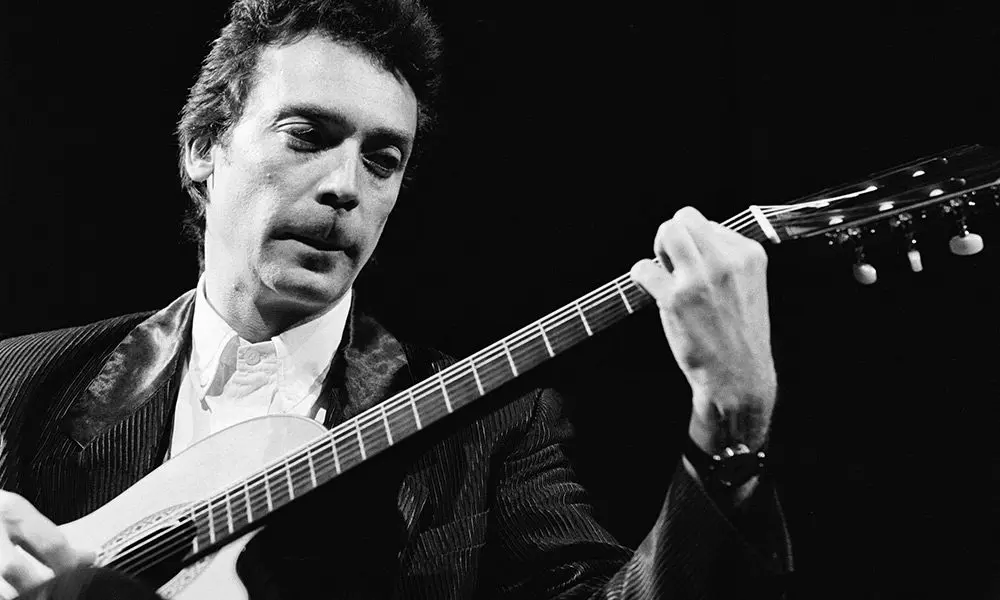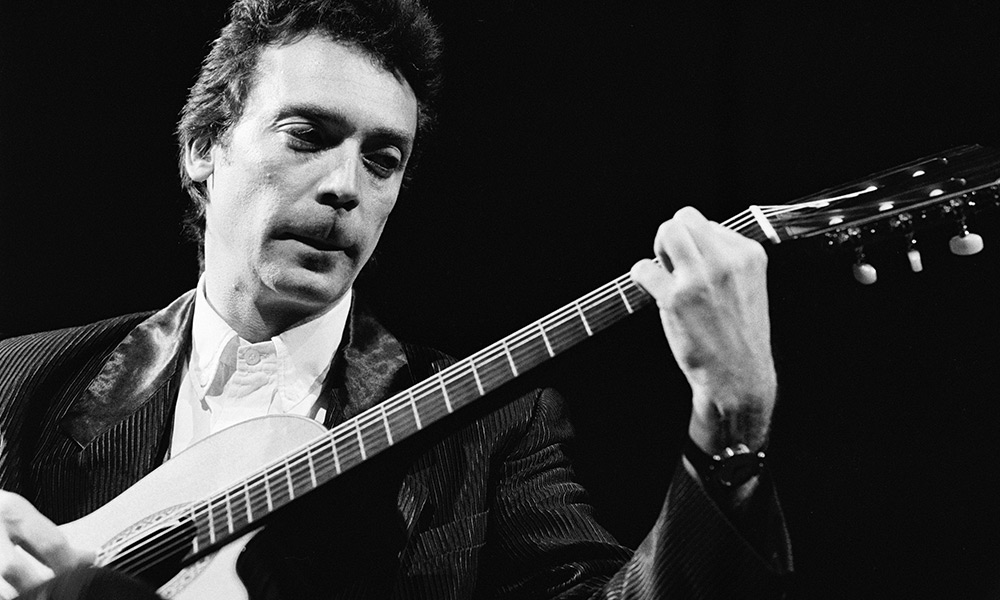 Although Steve Hackett will always be revered for his groundbreaking part in establishing Genesis as a major band in the 1970s, his solo works and back catalogue is of great quality.
Having played a prominent part in making the new progressive sounds of Genesis both vital and fashionable, Hackett began his own career in 1975 with Voyage of the Acolyte and branched out on his own in 1977 since when he has released a steady stream of intriguing guitar orientated albums and furnished a unique style, which has been name-checked as a positive influence by the likes of Eddie Van Halen, Alex Lifeson, Brian May (a keen devotee) and Steve Rothery. A Rock and Roll Hall of Famer (2010 with Genesis), Hackett is one of music's good guys, both professionally and personally and he continues to record and release music of the highest calibre whether it is in the fields of prog, classical or beyond.
Born in London in 1950 Steve's first forays were influenced by classical and opera until he discovered the blues boomers of the late 1960s in the shape of Peter Green, John Mayall, Jimi Hendrix and The Beatles, as well as kindred spirits like King Crimson. Experimental forays with young bands Canterbury Glass and Sarabande then lead him to form Quiet Storm with brother John on flute before he placed an advert in the music press stating that he was interested in finding like-minded players keen to escape stagnant music forms.
Enter Genesis and a sustained period of cult, then mainstream success. Eager to avoid being trapped, Steve released Voyager of the Acolyte with assists from fellow band members Mike Rutherford and Phil Collins. Critically well-received this debut contains a sequence of tracks based around Tarot cards and includes notable guests like vocalist Sally Oldfield on Shadow of the Hierophant and bassist Johnny Gustafson on Star of Sirius.
This epic introduction laid the groundwork for Steve's first post-Genesis disc, 1977's Please Don't Touch! This time Hackett enlists stellar vocal help from Randy Crawford, Richie Havens, Kansas member Steve Walsh and John Perry. The remastered version includes bonus tracks, alternatives and live fare and demonstrates Steve's abilities throughout as he switches effortlessly between classical and electric rock while the core title piece makes excellent use of the Roland Guitar Synthesiser: indeed electronica is used to splendid effect throughout. An interesting side fact: the album's cover, which features Kim Poor's Victorian automata scene in a toy shop, was the inspiration for the memorable scene in Bladerunner in which Harrison Ford is attacked in an apartment by similarly spooky gadgets.
On a roll now, Spectral Mornings (1978) features Steve's then regular touring band. They also appear on the following Defector (1980). These discs contain the basis of a sterling ensemble with stand out tracks including 'The Ballad of the Decomposing Man', 'The Virgin and the Gypsy' and 'Clocks – The Angel of Mons'. These are progressive and modern classical in structure and there are jazzy blue notes to give Defector its own cool hues. Both of these discs have fine liner notes and bonus material, the latter featuring live songs from the Theatre Royal and Reading Festival, which capture the group in top form.
Typically, Steve then ventured left-field again with Cured (1981), revitalised by a desire to return to a more pop format with progressive elements lashed in while there are elements of the man's love for the quirky and amusing side of life in 'The Air-Conditioned Nightmare', the lovely 'A Cradle of Swans' and the elegiac British romance of 'Picture Postcard'.
If these were a kind of home thoughts from abroad the ensuing Highly Strung shifts the goalposts again back smart rock-tinged epics like 'Hackett to Pieces', 'Group Therapy' and the radio hit 'Cell 151'. The remaster includes 'Guitar Boogie' and the splendid 'Time-Lapse at Milton Keynes' which may have confused Steve's growing following in America, including the budding acolytes mentioned at the beginning. Steve was now handling all the lead vocals with aplomb (he'd avoided that job in the early days) but he also used the harmonica on 'India Rubber Man' and extolled the virtues of a daily run on the energetic 'Walking Through Walls' and encouraged the gated drum sound produced by Ian Mosley.
Till We Have Faces ushers in a new chapter. Now touched by the emergent world music explosion, Steve used Brazilian percussion, Japanese vocals, Latin rhythms and startling time signatures. The title is borrowed from a C.S. Lewis novel, a writer much loved by the artist since childhood. 1993's Guitar Noir matches its title with a set that is darker and moodier in tone than previous work and makes great use of keyboard programming; some found sound and string arrangements on the glorious 'Walking Away From Rainbows'.
Returning to his roots with the self-produced Genesis Revisited (aka Watcher of the Skies in America). Eagerly lapped up by fans from across the ages this album is a fitting tribute to a fondly recalled period and includes 'Déjà vu' (an outtake from Selling England by the Pound here brought to fruition), 'I Know What I Like (In Your wardrobe)', 'Firth of Forth' and the much-loved watcher itself. To create the appropriate atmosphere, Steve gathered a stellar cast whose number includes John Wetton, Bill Bruford, and Colin Blunstone. This is a real beauty and an essential listen.
Steve Hackett's last album of the 1990s, Darktown, saw the man take stock, examine his past and face up the present and the future on an honest fashion. Personal changes were dealt with in 'Man Overboard' and there bluesy sequences that echoed his love of that genre coupled with distinctly English nostalgia in the shape of 'Jane Austen's Door' and 'The Golden Age of Steam'. To accompany what Hackett called his new way of looking at things he also began collaborating with producer/multi-instrumentalist Roger King. Feedback 86 is a rescued project from that year that eventually came out in the dawn of the new millennium. Bonnie Tyler, Brian May and Marillion's Ian Mosley and Pete Trewavas fill in the gaps on what was to have been the second album by offshoot band GTR, which included Steve Howe and Jonathan Mover. When that album failed to materialise, Hackett revisited the tapes and pronounced them just dandy. Needless to say, it's a prog classic. Wild Orchids (2006) maintains that form and is available in both standard and heavily expanded editions. Both include takes on Steve's hypnotic reading of Bob Dylan's 'Man in the Long Black Coat', 'She Moves in Memories' and 'The Fundamentals of Brainwashing'. The main man also kept things ultra-fresh by playing the sitar, Psaltery, harmonica and lushly layered guitars. Another contemporary delight.
A flat out return to prog arrives on Out of the Tunnel's Mouth (more steamy allusions) where guests include original Genesis guitarist Anthony Phillips on 'Emerald and Ash' and 'Sleepers', and Yes-man Chris Squire. The bonus material makes a return to some live recordings of vintage Genesis favourites, notably 'Broadway Melody' of 1974 and 'Fly on a Windshield'. The new decade continued the theme with Live Rails and Beyond the Shrouded Horizon (both 2011), intelligent facets of the man's artistry on the boards and in the studio with plenty of time to admire his lyrics as well as his master classes on guitar.
Genesis Revisited II is a marvellous companion to the early volume, a sequel with legs that trips in and out of the band's classic albums and pays them an emotional homage. There are at least twenty-one reasons to love this set but 'Can-Utility' and the 'Coastliners' (from Foxtrot) and 'The Musical Box' (from Nursery Cryme) are tempting enough to draw in aficionados.
Once the above has whetted your appetite there's still room to digest the fifteen track/fifteen-year overview album The Unauthorised Biography, a far more than handy summary of some choice moments and to remember that Steve Hackett's career remains a work in progress. One of the quieter heroes of his era, here's a fellow who constantly strives towards and achieves musical excellence. Plenty of tricks in his tale.
Words: Max Bell
Format:
UK English