Richie Havens
The Brooklyn-hailing folk singer-songwriter was known for his inventive guitar playing and expressive cover songs.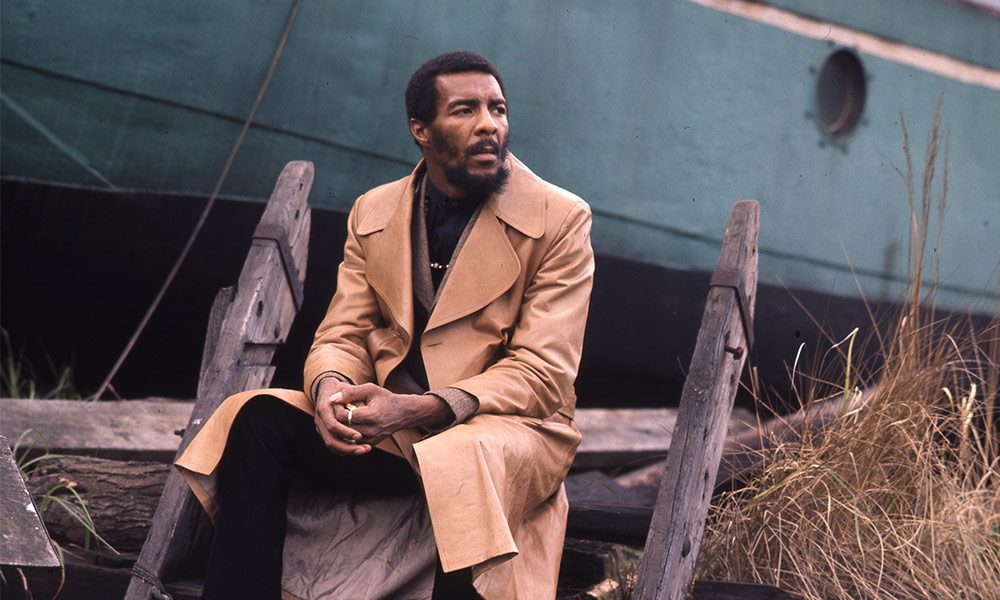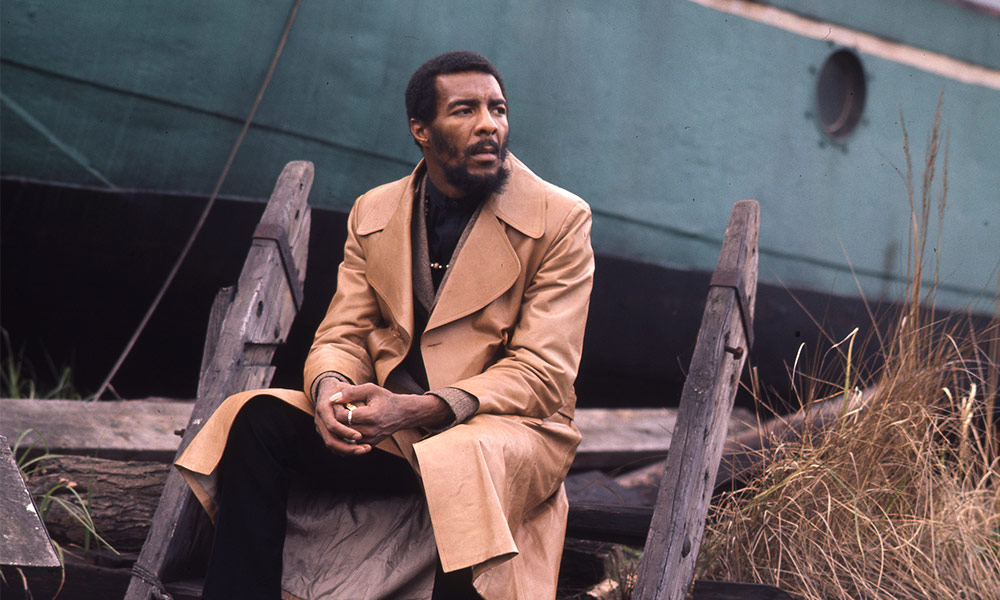 An eloquent, charismatic American singer-songwriter whose body of work spanned four decades, Richie Havens will always be associated with his astonishing performance at the legendary Woodstock Festival in August 1969.
Havens skyrocketed to stardom on the back of the subsequent Woodstock movie and later enjoyed a rich and varied career. During his 70s heyday, he appeared in the original stage presentation of The Who's Tommy and acted alongside trailblazing African-American comedian Richard Pryor in the movie Greased Lightning, while in his later years Havens performed at the 1993 inauguration of American President Bill Clinton and, in 2006, was inducted into the Long Island Music Hall Of Fame.
The eldest of nine children, Richard Pierce 'Richie' Havens was born in Brooklyn, the most populous of New York's five boroughs, on 21 January 1941. He was of Blackfoot Native Indian descent on his father's side and of the British West Indies on his mother's, and the Havens family lived in Bedford-Stuyvesant (known locally as simply "Bed-Stuy"), a neighbourhood in the north central portion of Brooklyn.
During the 50s, Havens first discovered the bohemian charms of Greenwich Village, where many key figures associated with the Beat Generation focused their energies. The Village played central roles in the writings of Allen Ginsberg, James Baldwin, and William S Burroughs (among others), and the youthful Havens first went to soak up the vibes, perform poetry and draw portraits.
Though Havens often stayed up all night listening to music in folk clubs in the Village, he originally cut his teeth organising street-corner doo-wop groups and sang with the local McCrea Gospel Singers when he was barely 16. Restless and seeking further artistic stimulation, however, he taught himself guitar and headed back up to the Village, where he learnt his chops playing clubs and coffee houses on the nascent NYC folk circuit during the early-to-mid-60s.
Havens was in the right place at the right time. His reputation quickly spread beyond Village folk circles and he was snapped up by Bob Messinger's short-lived Douglas Records, an imprint which issued controversial slabs of vinyl by Lenny Bruce and Dr Timothy Leary, as well as The Last Poets' self-titled 1970 debut. Havens recorded two albums' worth of material for Douglas, but these were only released in a semi-official capacity as Electric Havens (1968) and Richie Havens' Record (1969), after the highly respected jazz imprint Verve released his fully-fledged debut, Mixed Bag, in 1967.
Verve got wind of Havens' potential through his new impresario, Bob Dylan's manager Albert Grossman, who had also picked up on the buzz surrounding the up-and-coming folkie in the Village. Through Grossman, Havens landed a three-album deal with Verve, who released several of his most enduring titles on their folk and psychedelic rock offshoot, Verve Forecast.
His rich, baritone voice and distinctive, thumb-fretted guitar style had helped build Havens' reputation while he remained unsigned, and they were both central to his August 1967 debut. With a full band (including sometime Doors session bassist Harvey Brooks) tastefully filling out the sound, the album included Havens' affecting, soulful reading of Bob Dylan's 'Just Like A Woman' and an electric piano-driven reworking of The Beatles' 'Eleanor Rigby', as well as the emotive anti-war ballad 'Handsome Johnny' (co-written by Havens and future Oscar-winning actor Louis Gossett, Jr), which later became one of Havens' best-known tunes after he was filmed performing it at Woodstock.
Mixed Bag attracted positive press and sneaked into the lower end of the US Billboard 200, where it peaked at No.182. Havens promoted the record by touring heavily in North America and kept up the pressure with 1968's Something Else Again: another fine showcase for his thumb-fretted, open-tuned guitar and smoky vocals, which included a couple of heart-melting ballads ('Inside Of Him'; 'Sugarplums'), the hard-hitting polemical anthem 'The Klan', and the sitar, flute and tamboura-assisted title track, which tapped into the post-Monterey Festival rock scene's love of Ravi Shankar.
Released in May '69, Havens' third LP, Richard P Havens, 1983, was an ambitious double set which featured no less than four Beatles covers. Though sprawling and perhaps a little overlong, it featured some sublime moments, such as the topical, anti-Vietnam War-related 'What More Can I Say John?' and the intriguing 'Indian Rope Man' (which Bob Marley later strikingly retooled as 'African Herb Man'), and it brokered Havens' critical breakthrough when it rose to No.80 on the US Billboard 200.
Havens' popularity was already on the rise, but his performance at the August '69 Woodstock Festival, held at Max Yasgur's Farm in the Catskills, in Upper New York State, catapulted him to stardom. Due primarily to logistics (many of the performers reached the site late simply because the highways were blocked by the sheer numbers of festival-goers), Havens – the first musician onstage – ended up playing a monster three-hour set. Receiving rapturous applause, he was called back for several encores and then – having run out of songs to play – improvised a song based on the old spiritual tune 'Motherless Child', and which later became known as 'Freedom'.
'Handsome Johnny' and 'Motherless Child'/'Freedom' from Havens' bumper set later featured in director Michael Wadleigh's Woodstock film, while the festival (which reputedly attracted almost 500,000 fans) later established its reputation as not only the defining event of the late 60s counterculture movement but also arguably the most famous festival in the history of rock.
Woodstock certainly did nothing but good for Richie Havens. He later played a critically acclaimed show at 1969's high-profile Isle Of Wight Festival and formed his own label, Stormy Forest, to release a series of five studio albums from 1970-74. Arguably the strongest of these was his biggest-seller, 1971's Alarm Clock: an accomplished (if slightly idiosyncratic) folk-rock album which featured the uplifting 'To Give All Your Love Away' and Havens' enduringly strident cover of the George Harrison-penned 'Here Comes The Sun', which became his only significant hit single when it rose to No.16 on the US Billboard chart.
With his profile at its peak, Havens diversified into acting during the 70s. Aside from appearing in the original stage production of The Who's Tommy in 1972, he also appeared in Patrick McGoohan's 1974 movie Catch My Soul – loosely adapted from William Shakespeare's Othello – and alongside Richard Pryor in 1977's Greased Lightning. Elsewhere, Havens was one of the first rock musicians to take an interest in ecological issues and, during the mid-70s, he co-founded the Northwind Undersea Institute: an oceanographic children's museum on City Island in The Bronx.
Though mainstream success eluded him after 1972's self-explanatory double-set, Richie Havens On Stage (his last major Billboard 200 success, peaking at No.55), Havens regularly issued new material during the latter half of the 70s and early 80s. He saw out the former decade on A&M, recording a pair of underrated albums, The End Of The Beginning and Mirage, which adroitly straddled rock, soul and funk, and drifted towards blues and soft-rock on early 80s outings such as Connections and 1983's Common Ground, recorded for EMI Italy.
Havens also continued to tour heavily during the decade, his regular club and theatre itinerary interrupted by high-profile dates such as the 1982 Glastonbury Festival, where he played a well-received event-closing headline set on the Sunday night. Havens recorded infrequently during the late 80s and 90s, releasing just 1987's Simple Things on the small RBI label, followed by two unsung discs during the 90s: 1991's Now, for Epic, and 1994's Cuts To The Chase, for the Forward imprint. Now, especially, remains critically unsung, but it was a fine, state-of-the-art, blues- and funk-flavoured affair, including Havens' memorable reinterpretations of Jimi Hendrix's 'Angel' and Cyndi Lauper's 'Time After Time'.
Though long revered as one of the folk-rock legends, Havens' substantial contributions to music began to be hailed by a younger generation of musicians around the turn of the new millennium. During 2000, he collaborated with London-based electronic duo Groove Armada on their retro, folk-flavoured track 'Hands Of Time' (from the soundtrack to Michael Mann's neo-noir thriller Collateral) and later appeared on two tracks on their 2001 LP, Goodbye Country.
Also in 2000, Havens published his critically acclaimed autobiography, They Can't Hide Us Anymore, co-authored with Steve Davidowitz, and he continued to tour in support of two sprightly, accomplished post-2000 albums, Wishing Well (issued through ex-United Artists A&R man Andrew Lauder's Evangeline label) and 2004's Grace Of The Sun, which appeared on Havens' own Stormy Forest imprint. In between, America's National Music Council awarded him their American Eagle Award for providing what they accurately described as "a rare and inspiring voice of eloquence, integrity and social responsibility".
Havens recorded one further studio album, Nobody Left To Crown. An impressive return to the limelight, it included fine self-penned tunes such as the country-flavoured 'The Key' and the ornery, slavery-related protest song 'Fates', in addition to inventive covers of tunes such as Jackson Browne's 'Lives In The Balance' and a blues-y revamp of The Who's 'Won't Get Fooled Again'. Released to a groundswell of critical acclaim in March 2008, the album's arrival coincided with a series of equally well-received live dates, among them a highly publicised appearance at the Jazz Café in London.
Further high-profile dates followed as Havens' renaissance continued during 2009. He performed a ghostly version of the popular hymn 'Will The Circle Be Unbroken?' in Bill Guttentag and Dan Sturman's critically lauded civil rights-related documentary, Soundtrack For A Revolution, and later performed at several high-profile events, including The Clearwater Festival, and, on 4 July, appeared at the Woodstock Tribute Festival in Ramsay, New Jersey.
Sadly, Havens' career was curtailed after he had kidney surgery during 2010. He survived the operation, but ill health dogged him and, in March 2012, he announced that he would stop touring after 45 years of shows. Aged 72, this unassuming yet iconic folk-rock star died peacefully at home in New Jersey in April 2013 and – fittingly – his ashes were scattered over the Woodstock Festival site in a ceremony held on the 44th anniversary of the original event.
Tim Peacock
Format:
UK English