Laura Marling
The British folk singer-songwriter is critically acclaimed for albums like 'Once I Was an Eagle', 'Semper Femina', and 'Short Movie'.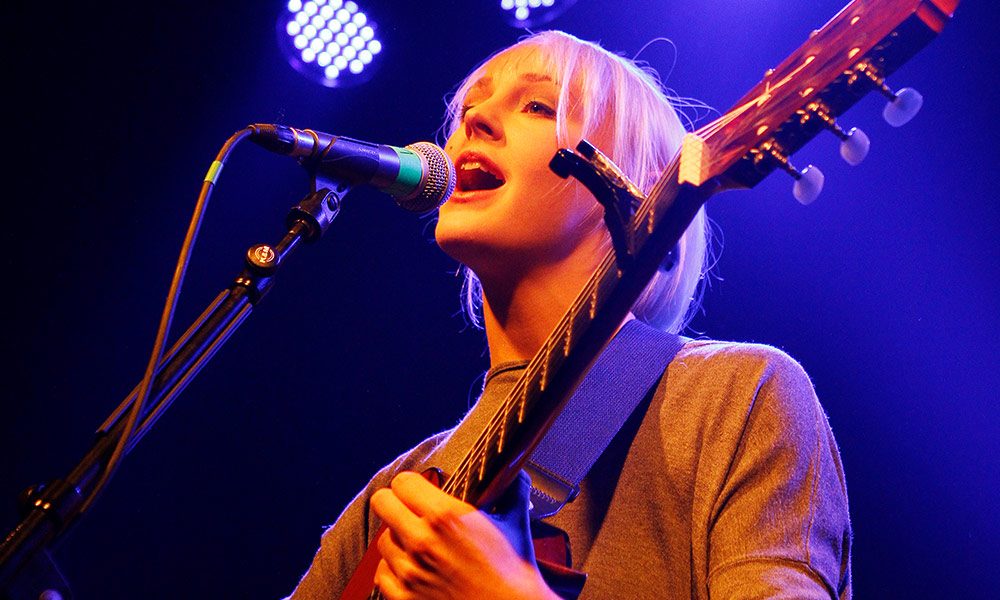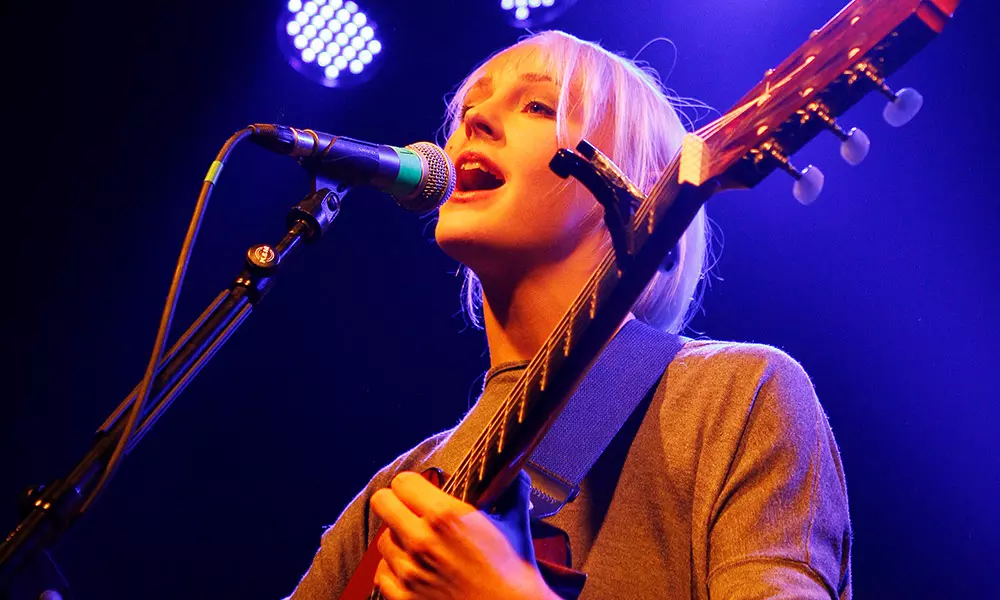 A darling of the new British folk movement Laura Marling has released four albums to date, three of which having been nominated for the Mercury Music Prize. Still only 23 Laura won Best Female Solo Artist at the 2011 Brit Awards. A savvy and determined artist who seldom gives interviews unless she feels like she has something relevant to say Marling has carved a considerable following in a short space of time. Due to an idiosyncratic upbringing – father ran the recording studio and introduced her to folk and sixties music – while her education at a private Quaker school in Berkshire magnified her otherness.
The owner of a unique voice and a defiantly original songwriter Laura was an early member of Noah and the Whale and has been associated with Mumford & Sons, The Rakes, Johnny Flynn and Mystery Jets but she is a true original with an impressive body of work to her name and plenty more to come.
Born in Hampshire and schooled in Berkshire, Laura Marling moved to London aged 16 and became involved in the so-called Nu-Folk movement. She contributes backing vocals to Noah And The Whale's debut album Peaceful, The World Lays Me Down and also performs on The Rakes track 'Suspicious Eyes'. In 2007 she toured with the estimable New Yorker Adam Green and his band The Moldy Peaches while at home she was a success at the O2 Wireless Festival and the Underage Festival in Hackney. Armed with experience Laura's debut was the EP London Town after which she set about her first album, the tentative and charming Alas, I Cannot Swim (2008), produced by Noah's Charlie Fink. Ostensibly about being a teenager in love Marling nevertheless surprised critics and listeners with her maturity and depth of phrase. Inevitably she drew a comparison to the singer-songwriter confessional school associated with the early 1970s, particularly on the West Coast (where she lives today in Los Angeles) but that's no bad thing. If you remind certain types of Joni Mitchell you may well be doing something right.
Besides, an album entirely written and composed by her, unusual for one so young, and the musicians are well chosen. That's Tom Mumford on accordion and percussion and Ted Dwane on double bass. The voice and guitar are both her own and that's why you're listening. Nothing too fancy in the arrangements, but the overriding simplicity can't disguise a wealth of meaning within the lyrics. This album went Gold and has sold over 100,000 copies, many to her peer group, since the stand out 'Crawled Out of the Sea' was featured in the TV series Skins while the title track appears as a 'hidden' extra after the closing cut 'Your Only Doll (Dora)'. Autobiographical yet universal, sweet without whimsy, this is a splendid introduction to Marling's career.
The follow-up I Speak Because I Can (2010) is an even more confident and ambitious disc. Produced with Ethan Johns the album doesn't ever disappoint and deservedly plucked the aforementioned Brit as a result while notching up more impressive sales. Recalling some of her previous cast, notably Mumford on drums and voices, Marling deals with deeper issues than before and moves into the darker female territory in much the same manner as early PJ Harvey on the opening 'Devil's Spoke'. There is further breadth in the WW2 nostalgic piece, 'What He Wrote' and the gorgeous 'Goodbye England (Covered In Snow)'. 'The Intensity of Darkness Descends' and the glorious melody of 'Blackberry Stone' ought to make listeners sit up and take note. Heartily recommended.
Still on a roll, Marling's third disc A Creature I Don't Know was accompanied by a British and North American tour that won her rave reviews for her confident live show, now honed by close work with Johns in the studio and much time and effort poured into the arrangements. The younger Marling alto has deepened here and the tunes have an airier, jazzier quality. Marling's guitar work truly shines on 'The Muse' and central song 'The Beast' – full of gritty string bending distortion – fulfilling her desire to provide a slap and a stroke. You get both emotional touches on 'Night After Night', a personal if not confessional account of what happens during an affair that ought to break the hardest heart. It's worth checking the Deluxe edition too for the live-in York Minster disc, especially her version of 'Blues Run The Game' written by the cult folk hero Jackson C. Frank.
With her self-belief established Laura brings us up to date on Once I Was An Eagle, her third studio project with Johns. Working now within a loose concept based on naïveté and the search for love the disc works as a contrast in moods – ethereal and occluded, to begin with, then defiantly up and heading towards release. Recorded at a small studio in Bath with Marling and Johns heading a four-piece that also includes Ruth de Turberville's cello and Rex Horan's supple bass lines, this album has been cited as her best work, some call it her masterpiece. Fantastic reviews aside it's easy enough to be gripped by Marling on this form. The sixteen songs unfurl with symphonic grace. 'Take the Night Off' and 'Breathe' cast the spell. Later the awakening process arrives in 'Interlude and Undine'. The rush towards liberation is heralded by 'When Were You Happy (And How Long Has That Been)' and the ecstatic 'Saved These Words'. At which point you'll probably want to listen all over again.
At a time when we may have been told that the sit-down and enjoy the aspect of albums is all but over Laura Marling is a reminder that is not the case. You are in for a rare young treat.
Words: Max Bell