"Nu-Folk": How Britain's Folk-Rock Revival Took Over The World
Born in a basement venue in London, the nu-folk movement staged a British folk-rock revival.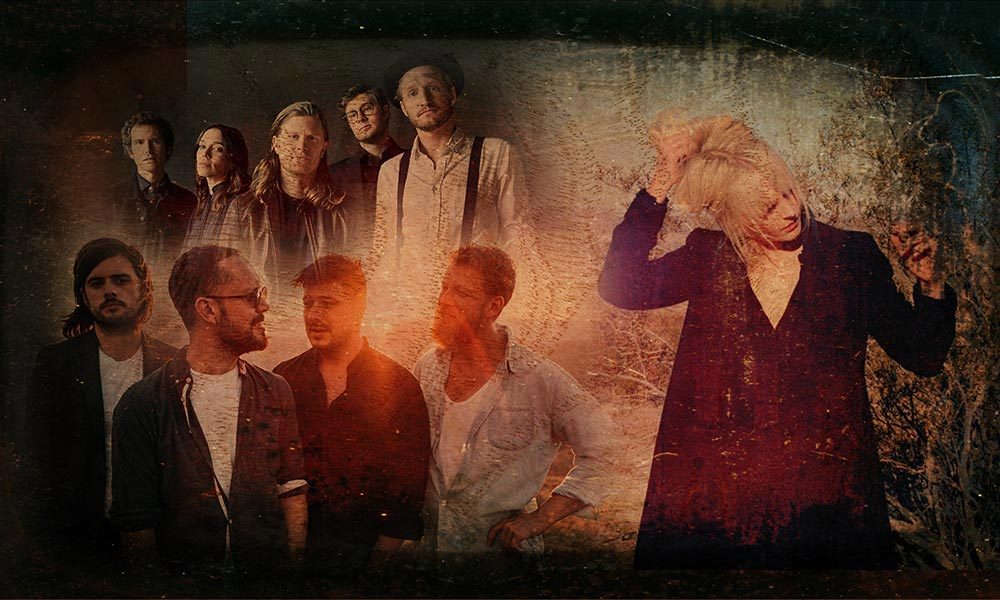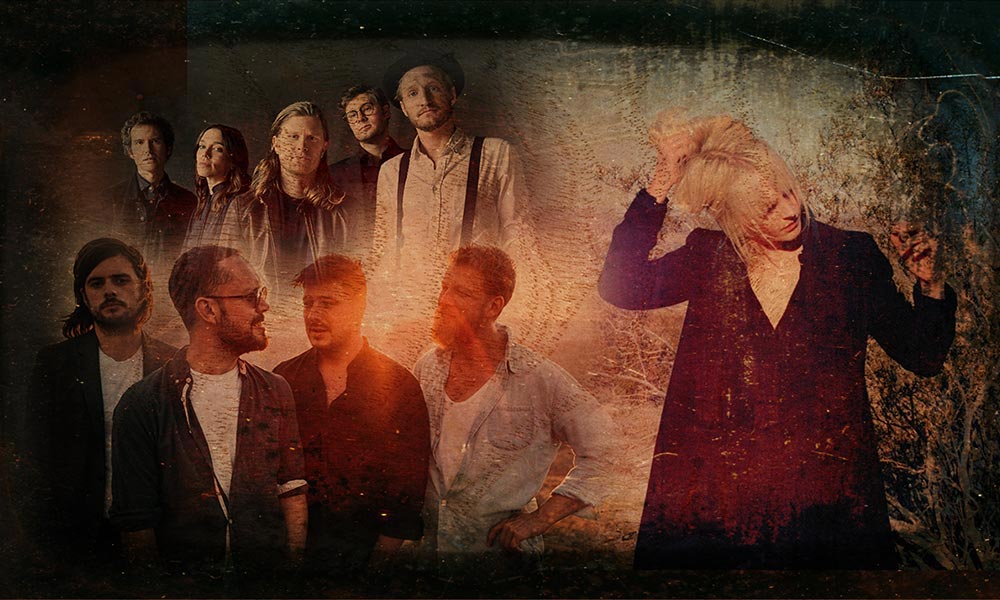 "If it was never new, and it never gets old, then it's a folk song." So says Oscar Isaac's character in the 2013 film Inside Llewyn Davis, after singing his way through "Hang Me, Oh Hang Me." He was right: by its very nature, folk music has always had both feet planted firmly in tradition. The challenge for musicians is finding ways to keep the genre new – and vital – while staying true to the old ways. Rarely has this balance been so deftly struck as in the British folk-rock revival of the late 00s and early 2010s, when the movement, often referred to as "nu-folk," managed to revitalize and re-popularize the age-old genre.
A reaction to the mainstream
Blossoming out of West London, the "nu-folk movement" was the name given to the emergence of several artists – such as Mumford & Sons, Laura Marling, Noah And The Whale, Emmy The Great, King Charles, and Johnny Flynn – who incorporated elements of indie rock and pop into the traditional folk formula. The results were (appropriately enough) electric: several of the acts found international stardom, introducing a whole new generation of listeners to the folk genre. Many continue to draw huge crowds and rave reviews to this day, more than a decade after the trend emerged.
Mumford & Sons - I Will Wait (Official Music Video)
Part of what made nu-folk such a sensation was how it flew in the face of the dominant popular music of the early 21st Century. By the time of the new millennium, the charts were filled with elaborately produced electronic beats, and singers seemed more likely to spring from the ranks of reality TV contestants than the gig circuit. With their focus on traditional live instrumentation, the West London revolutionaries were a breath of fresh air. "People are reacting to the way things have been going over the past ten or 15 years," Marcus Mumford, the frontman of Mumford & Sons, once said, about his band's popularity. "People are responding to the idea you can come to a gig and engage with a band. They want to downsize."
How it all began
The movement began in the early 00s, in a now-defunct Fulham venue called Bosun's Locker, located unceremoniously beneath a pasty shop. With a maximum capacity of just 40 people, the birthplace of nu-folk could hardly have been further from the mass-market glamour of The X Factor's stage, but its intimacy and openness made it a melting pot for creative talent. "A lot of us were under-age and it was the only place where we could drink," Winston Marshall, Mumford & Sons' banjo player, later revealed.
"It was really accidental," said Ben Lovett, the band's keyboard player. "Not to mention ramshackle. Nobody had any motive other than to get pi__ed and have a great time. It was all about listening to and playing music. If you weren't doing one, you were doing the other. The only qualifier to be in there was that you had to be willing to engage in some way."
Mumford & Sons - The Cave (Official Music Video)
Though some of the biggest acts in nu-folk (most notably the Mumfords) were groups, the venue itself was too cramped to properly accommodate bands on its stage, so people would perform as solo artists. Despite this, Bosun's Locker was rife with the spirit of collaboration, and the acts would routinely exchange songs and ideas. As well as overlapping on stage, many of the performers were close-knit in their personal lives. Singer-songwriter Alan Pownall, who played at Bosun's, shared a flat with another of the pub's regulars, Jay Jay Pistolet, who would go on to front The Vaccines, and later also lived with Mumford and Marshall.
Laura Marling
Later in her career, Laura Marling gave an interview with The Guardian in which she reflected on her time playing at Bosun's Locker with mixed emotions. "I began to find playing with everybody all the time made everything a bit homogenized," she said. "So I wanted to branch out. I felt my music was going to become like everyone else's music, and I wanted to keep it special to me. I couldn't deal with being in a gang because I had a big ego. I wanted to be considered unique."
She needn't have worried in that regard. Marling was the first of the West London contingent to really find an audience: with her highly acclaimed 2008 debut album, Alas, I Cannot Swim, Marling earned a Mercury Prize nomination. Her style and first-rate talent – both her aptitude with a guitar and her elegant, insightful lyrics – drew comparisons to Joni Mitchell.
One of the defining features of the nu-folk artists was their youth – most of the acts who first played in Bosun's were still teenagers at the time, and had found success by their early 20s. But even among them, Marling was a spectacular exception: honing her craft performing songs at the age of 11, she was an established talent on the national stage by 18. By the time she was in her mid-20s, Marling had assembled a back catalogue most songwriters four times her age would envy.
Noah And The Whale
"We were quite like-minded, we shared tastes and appreciation of certain music," said Charlie Fink, who became the frontman of the now-disbanded hitmakers Noah And The Whale. "We had some very good times, but I'm not sure there was any governing ideology. There was certainly never a group conference where we got a map of music out and pushed things around the floor, planning our world conquest," he added. "There wasn't really a sense of ambition at all. Let's be honest, no one picks up a banjo to become a pop star."
But pop stardom arrived nonetheless for Noah And The Whale, whose debut album, Peaceful, The World Lays Me Down, became a minor sensation in 2008, peaking at No.5 in the UK album charts. Marling was part of the band at the time of the album's release – providing backing vocals – though she left to pursue other projects after a short stint touring. The group would undergo several more line-up changes as they released three more albums before their split in 2015.
Mumford & Sons
If Noah And The Whale were the unlikely success story of late 00s folk music, then what did that make Mumford & Sons? After starting out playing in Marling's backing band, Marshall, Mumford and bassist Ted Dwane joined with Lovett to form their own group in 2007, and spent two years touring minor venues, releasing three 10" EPs that failed to chart. Everything changed, however, with the arrival of their debut album, 2009's Sigh No More.
Produced by sometime Arcade Fire collaborator Markus Dravs, Sigh No More launched the band into international fame, rising to No.1 in Australia and No.2 in the UK. The lead single, "Little Lion Man," lifted from a previous EP, quickly became the band's signature tune. When they played at the UK's Hop Farm festival in the wake of the album's success, Mumford & Sons drew a bigger crowd than Bob Dylan.
Now, folk music fans have a reputation of being pretty rigid when it comes to defining "folk music" – everyone's heard of Dylan's infamous switch to an electric guitar-based sound in 1965, which prompted audience boos during his concerts. Though Mumford cites artists like Gillian Welch and Alison Krauss among his inspirations, Mumford & Sons' sound is far removed from traditional folk music – removed even from someone like Marling. London's Evening Standard once described the band's sound as "broadly speaking, Coldplay with a banjo."
But Marcus Mumford insisted he wasn't precious about authenticity. "I had an acoustic guitar in my hands. Winnie had a banjo in his. Ted had just bought a double bass, and Ben brought in a keyboard. Then we just sat down and played through some songs that we'd written. But, I mean, I can't really claim that I care all that much if someone thinks what we do is authentic or not."
Folk music will never die
Outside of the West London bubble, folk-rock was also enjoying a renaissance elsewhere. In 2011, Icelandic five-piece Of Monsters And Men achieved global recognition with their debut album, My Head Is An Animal. Colorado-based outfit The Lumineers were some of the foremost US folk-rockers, with their 2012 self-titled debut album bringing them fast notoriety on both sides of the Atlantic. Up in Glasgow, Scotland, a similar scene to that in West London had also sprouted, and some of the acts to emerge from there included Findlay Napier, Kassidy, Dry The River, Pearl And The Puppets and The Bar Room Mountaineers.
Time moves on, of course, and the nu-folk movement is no longer making headlines. But that's not to say that the spirit has dulled. Laura Marling continues to make acclaimed records, and in 2018 linked up with Tunng's Mike Lindsay for a collaborative project called LUMP, which resulted in an album and a national tour. Johnny Flynn, a Bosun's regular who played subsequently with Marling, continues to play gigs with his band The Sussex Wit, but has gravitated to an acting career and has been cast in the upcoming David Bowie biopic Starman. Mumford & Sons released an LP called Delta in 2018, which was followed by a global arena tour.
It's safe to say that folk music will never die out – and as the nu-folk moment proved, people will always find ways to keep it as fresh and essential as ever.
Listen to the best of Mumford & Sons on Apple Music and Spotify.