Richie Havens' Career Making Appearance At Woodstock
Richie Havens recorded some wonderful albums for Verve Records prior to appearing at Woodstock, but it was the festival that defined his career.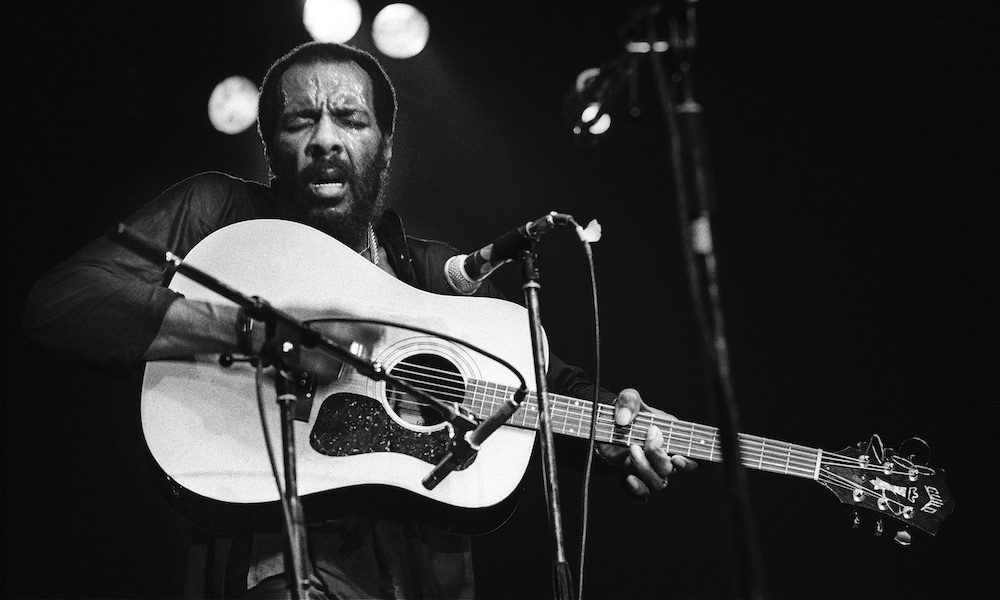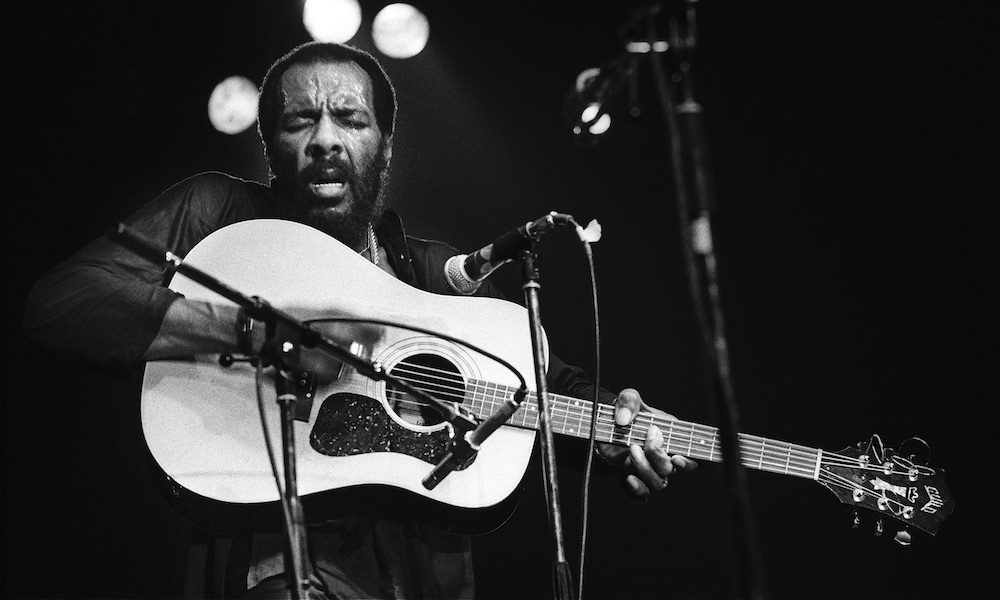 It was the Woodstock Festival in August 1969 that proved to be the springboard for the career of Richard Pierce Havens. "You're the only guy that can save us, man," is how Michael Lang, one of the organizers of the festival got Richie Havens onstage to play what was the most important gig of his career. The 28-year-old Brooklyn-born singer and guitarist had already appeared in a number of festivals that summer, including opening for Blind Faith in front of 120,000 people at the free concert in London's Hyde Park in June and a month before Woodstock he appeared at the Newport Folk Festival.
Born on January 21, 1941, Havens was a veteran of the Greenwich Village folk scene along with Bob Dylan and Joan Baez, releasing his first album, Mixed Bag, on Verve Folkways in 1966 that made No.182 on the Pop chart and made the Jazz chart too. Aside from three of his own songs he covered some notable songwriters including Dylan, Gordon Lightfoot, and Lennon & McCartney. In January 1968 he released Something Else Again which opened with Havens's own composition, "No Opportunity Necessary, No Experience Needed" which was covered in 1970 by British prog band, Yes on their Time and A Word album.
Richie Havens - Freedom at Woodstock 1969 (HD)
Shortly before Woodstock, he released Richard P Havens 1983 in May 1969 on Verve, a double album combining live and studio performances. He covered four Lennon & McCartney songs on this album and their songs featured heavily during his set ("With A Little Help From My Friends," "Strawberry Fields Forever," and "Hey Jude"). It seems likely that he performed some other Beatles tunes during his performance, but the precise details have been lost to the mists of time.
Originally Richie Havens was slated to play maybe four songs at Woodstock, but with bands stuck in traffic, logistical issues with equipment, and the all-pervasive mayhem, he just kept on playing. Havens himself has said in the past that he played for over two hours, but this is an exaggeration as other acts that followed him played in the daylight, so about an hour is probably closer to the truth. However, there is no question that his repertoire was stretched to the limit as "Freedom," his encore, was pretty much made up as he went along.
"We've finally made it! We did it this time – they'll never be able to hide us again!"– Richie Havens greeting the Woodstock crowd.
Richie Havens forever after called his Woodstock appearance, "career-making." And what a long career it was. Almost thirty albums over the last five decades produced few hit singles – his only success on the singles' chart in America was George Harrison's "Here Comes The Sun" in 1971, and there have been none in Britain. Similarly, he's only had one significant US album, Alarm Clock, in 1971. That said, he remained an instantly recognizable performer, in part, because of his appearance in the Woodstock film.
A committed man, he never stopped campaigning for a better world. Richie Havens passed away in April 2013 aged seventy-two.
Follow the Richie Havens Best Of playlist for more classic tracks by this folk icon.