Blind Faith
Formed as quite possibly the very first British supergroup, Blind Faith made their famous entry into the public consciousness on June 6, 1969, at London's Hyde Park.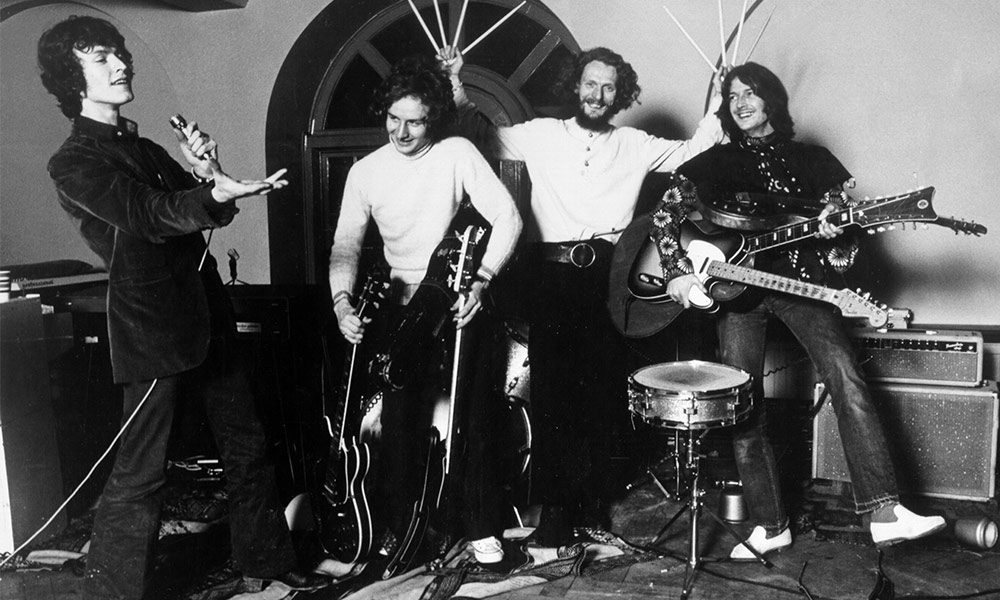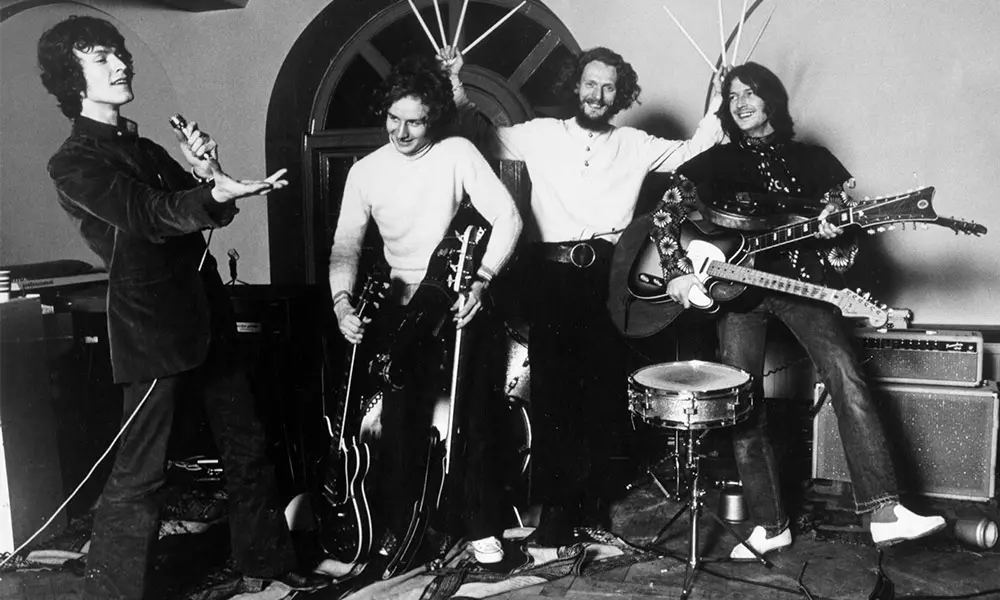 Formed as quite possibly the very first British supergroup – though Cream could lay claim to that title too – Blind Faith made their famous entry into the public consciousness on June 6, 1969, at London's Hyde Park where thousands gathered overnight to witness the arrival of a combo comprising guitarist Eric Clapton and drummer Ginger Baker from Cream, bassist Ric Grech from the art-rock Leicester group Family and the multi-talented musician and vocalist Steve Winwood, the erstwhile Little Stevie who had starred in Birmingham's Spencer Davis Group and then entered the hippy underground with the amazing Traffic in 1967.
Ostensibly a low-key adjunct to their other 'day" jobs Blind Faith took on a life force of its own. After jamming at Morgan Studios in North West London with Island head honcho Chris Blackwell behind the desk the group began to hit their straps with a vengeance, but for some reason, the tape op refused to press the play button and the sessions, which included guest guitarist Denny Laine from The Moody Blues, were never captured for posterity.
But time was tight and the chances of this supergroup just being allowed to chill out and rehearse were limited. The as-yet-unnamed combo was announced to play in Hyde Park and also pencilled in some Scandinavian dates. But with rock music at a zenith and everyone rushing to grab a slice of the new superstar action that The Beatles' immense global success had kick-started for the business in general Blind Faith were pretty much obliged to adhere to the hype built up by a slavering music press and so hit the studio in earnest. They released the album Blind Faith in August 1969 with producer Jimmy Miller bringing the disparate characters into line on a six-track LP that included three Winwood originals, Clapton's divine "Presence of the Lord" (much influenced by his friendship with George Harrison) and a Ginger jam out on the lengthy "Do What You Like". The album hit the top slots in the UK and US and has since become regarded as something of a bizarre classic given that it was made under a certain amount of duress. However, with the considerable benefit of hindsight the Blind Faith album deserves rediscovery and re-evaluation. The huge amount of talent within the ensemble guarantees surprises and the album is an important milestone in the history of British rock music during the exciting if turbulent period that ended the 1960s.
The blues and rock fusion of Blind Faith obviously has roots in the sounds of Cream and Traffic. In mid-1968 Cream were in the process of a messy split despite having sold millions of albums and wowed audiences in Europe and America. Ginger Baker and Eric Clapton were both the best of friends and two divergent personalities who rubbed along and frequently rubbed each other up the wrong way. Nevertheless when Eric was invited to the Traffic house in rural Berkshire for an impromptu jam session his liaison with Steve Winwood – who was also growing somewhat tired of his star past and wanted to progress in different directions to Traffic, while maintaining that as his foundation, the evening was a success. One night Ginger Baker turned up at the Traffic house and while Clapton was reluctant to resume his partnership with the gifted if irascible drummer he didn't have the heart to turn him away and the trio meshed together so well that Winwood saw no problems in letting Baker join in since his brilliance as a percussionist could only enhance their activities.
The rhythm section was completed by Ric Grech from Family. Grech, a French-born musician whose bass playing was legendary in rock circles also brought knowledge of the violin and associated string instruments to the table. He was a trained player with sight-reading capabilities and an arrangement skill of his own so was well capable of matching Baker as the heartbeat of what soon became Blind Faith. Amiable and amusing the bassman also helped to offset tensions between the others since there were ego clashes from the outset. The other players knew of Grech from jamming with him John Mayall's Bluesbreakers back in the day.
The eventual album was rehearsed at Morgan and recorded with producer Jimmy Miller in the spring of 1969. Preceding the release Winwood's lovely "Can't Find My Way Home" was leaked as a promotional single to radio stations in the US and soon received blanket airplay and incredibly positive reviews. In England, there was a different teaser in the shape of "Change of Address" (the title it was tagged with) that was given to DJs and certain press outlets only.
The album's opener, the lengthy "Had to Cry Today" was a precursor of the involved pre-progressive strand of rock, written again by Winwood and well designed to showcase all four members musical acumen. A pithy cover of the Buddy Holly B-side "Well… All Right" was also released in European territories as a single. The last 45 released in Holly's own lifetime it was typical of the Blind Faith fellows to pick up on the alternative rendition since it gave them more space to explore some marvellously psychedelic rock and roll side trip. This is definitely a standout moment and an important song in the 1969 era.
Clapton's "Presence of the Lord" closed the first side of the album with a slow-burning intense blues that encouraged the guitarist and Winwood to trade some stellar licks. Played in Hyde Park it was a highlight of the set.
Side Two contains just two tracks: Winwood's "Sea of Joy", that has a distinctly Traffic feel in the construction and Baker fifteen minutes plus showcase, "Do What You Like", an exploratory piece studded with solos and improvisation and very much a made in the studio vibe.
We'd point you towards the Deluxe edition where there are pre-Grech arrival jams and some fine unreleased material. The older bluesman Sam Myers is covered on "Sleeping In The Ground" (the original master take and a slower blues take are both there) while there is more electric version of Steve's "Can't Find My Way Home" that has an elaborate coda and a different arrangement.
On release, the Blind Faith project bamboozled many critics, partly because expectations were so high. In America Clapton and Winwood were as revered as they were in the UK and maybe no one quite knew what to expect. Now we do, namely an experimental time capsule affair that was always likely to shine bright for a short period before disappearing. Even so, the recorded document of this exotic collaboration continues to unveil extra layers of sonic beauty and in remastered form, it sounds terrific.
At the time Eric Clapton overviewed it like this: "It [Blind Faith] had a lot of different stages. When we started rehearsing, for instance, it was a different band. It was just me and Steve and other people that we had around, and it was so completely different, almost a jazz thing, and when we started recording it changed again, and then when we went onto the stage it was already over somehow. The heart, the core of what Blind Faith could have done was all wrapped up in the time before we were actually exposed."
A strange brew then, but a heady one. During the recording, the band went to play in America where they were feted as rock star gods, yet by the time they returned the project was all but over. Eric would soon hook up with the Bramletts and go for the southern sound and Steve returned to Traffic taking Grech with him. Ginger pursued a variety of options.
Even so, to see a snapshot in time those with a passion for British sixties rock definitely need to hear the boys and discover their Blind Faith.
Words: Max Bell
Format:
UK English