Best Eric Clapton Guitar Solos: 20 Career-Defining Moments
A selection of 20 great solos by one of the most brilliant guitar practitioners.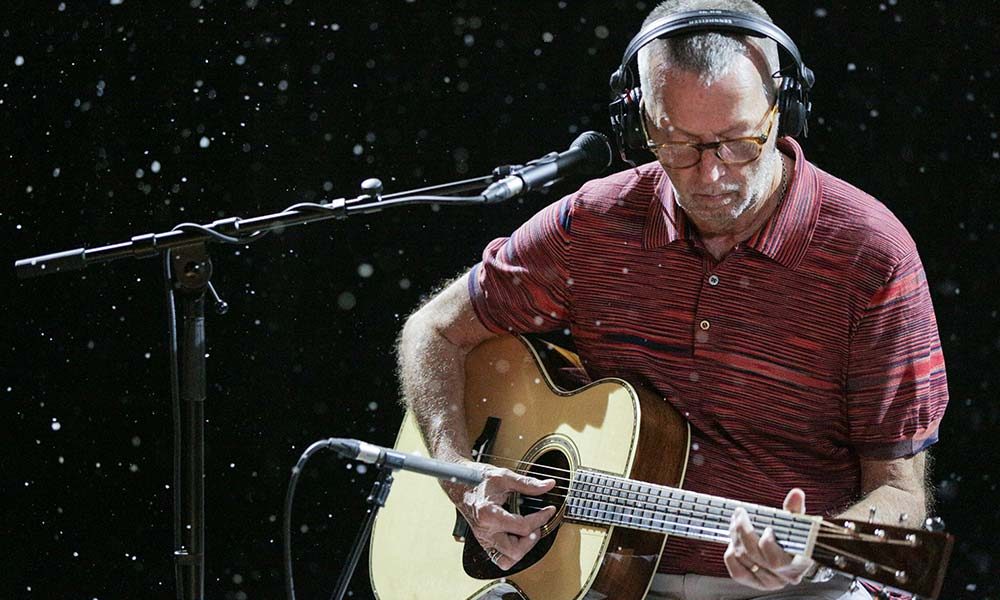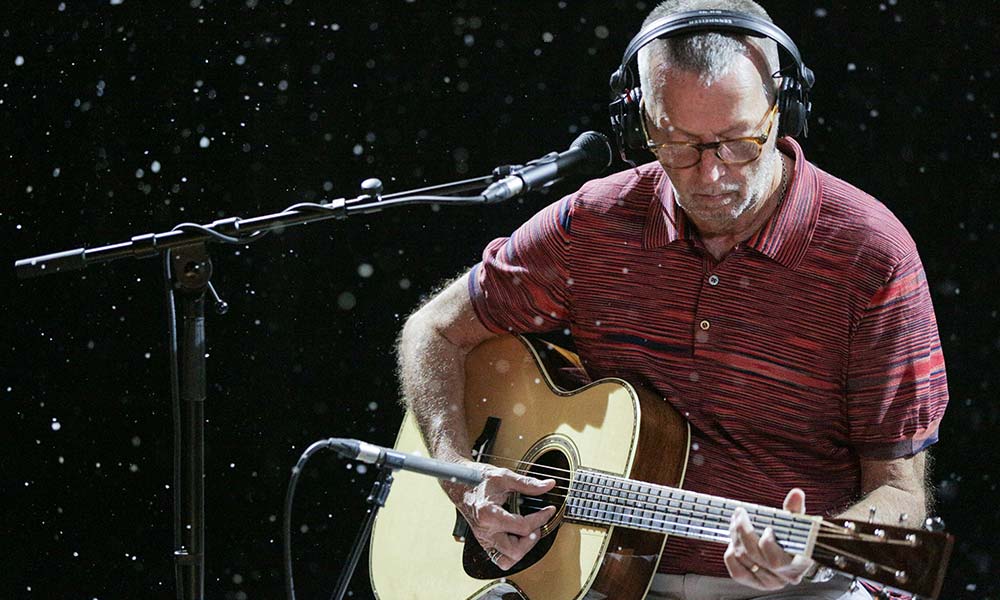 Any list of 20 great guitar solos by one of its most brilliant practitioners will prompt intense debate. So we hope you'll enjoy our playlist selection of a score of memorable solos by the peerless Eric Clapton.
It's a non-chronological selection that spans well over 50 years of work by this great craftsman, who appears here in no fewer than nine different recording environments. We have, for example, seven prime examples of Clapton's solo work. They include "Let It Rain" on his first, eponymous album in his own name in 1970. From 2016, there "Somebody's Knockin'," one of two remakes from his great favourite J.J. Cale's songbook, on I Still Do.

That solo oeuvre is also represented by moments of guitar sorcery from such landmark albums as 461 Ocean Boulevard, Slowhand, Behind The Sun and Journeyman. The live set 24 Nights, recorded at the Royal Albert Hall, gives us Jerry Lynn Williams' "Pretending."
Of course, there's the magnificent "Layla" from Clapton's Derek & the Dominos period. That also contains "Bell Bottom Blues" and the live version of "Why Does Love Got To Be So Sad," recorded at the Fillmore. Clapton's work as a highly-prized guest player is reflected in The Beatles' sublime "While My Guitar Gently Weeps" and a great highlight from Roger Waters" The Pros And Cons Of Hitchhiking.
From Clapton's days with John Mayall's Blues Breakers there's "Have You Heard" and "Key To Love." We also have four landmarks from the all-too-short era of the quintessential blues-rock power trio, Cream.
Blind Faith's only album offers up "Presence of the Lord," and back on stage, Eric is in blistering form with Delaney and Bonnie on "I Don't Want To Discuss It" and with the Yardbirds, where it all began in 1964.
I Don't Want to Discuss It (Live)
Let us know, in the comments box below, which other Clapton solos would go on your own playlist of the best guitar work by one of the true greats.
Listen to the Blues Classics playlist.