An Eric Clapton History Lesson: EC's First Compilation
The double set covered his already numerous incarnations on record, all the way back to the Yardbirds.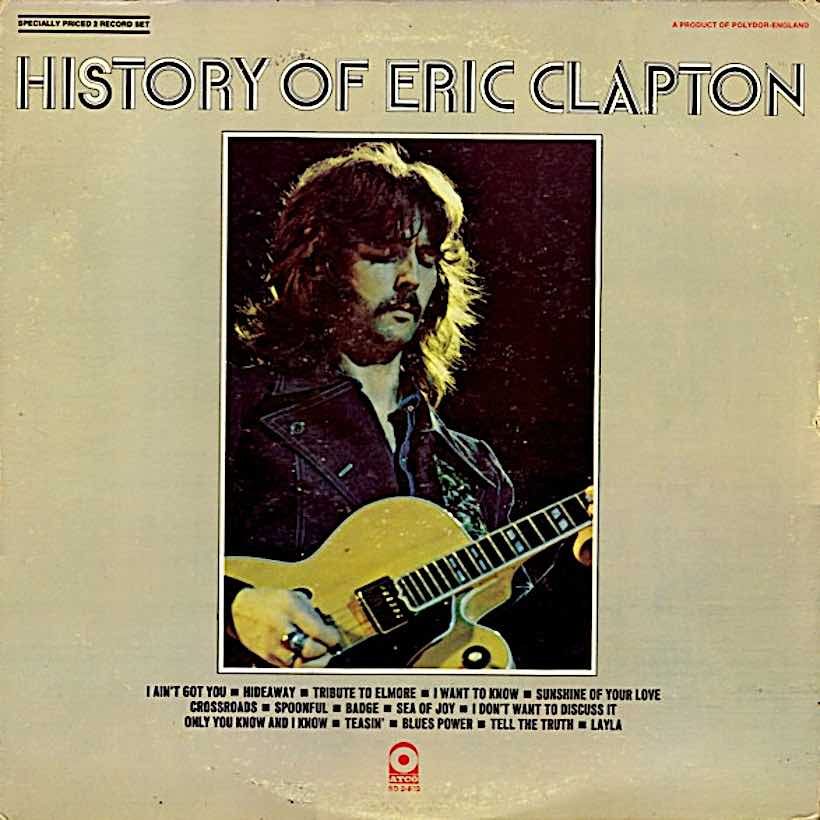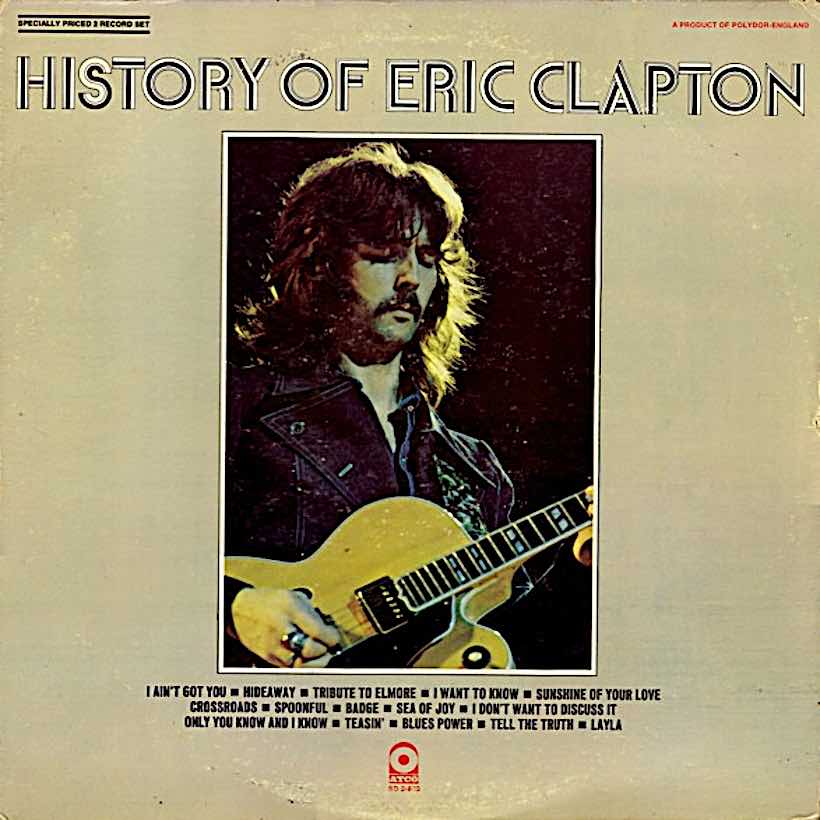 In the early 1970s, Eric Clapton's release schedule was a mixed bag of retrospectives. He enjoyed UK success in the summer of that year with the reissue of his Derek and the Dominos single "Layla." Another of his previous bands were celebrated with the Live Cream – Volume II album, which charted in the US in April and the UK in June, reaching No.27 and No.15 respectively.  On April 15 that year, he entered the US chart with the first compilation in his own name.
The History of Eric Clapton album, now long deleted, was released by Atco in America and Polydor in his home country. It was a double set covering his already numerous incarnations on record. The LP set out in 1964 with the Yardbirds' version of "I Ain't Got You" and moved to his days with John Mayall and the Bluesbreakers, on Freddie King's "Hideaway." Then to the short-lived 1966 outfit Eric Clapton and the Powerhouse, who had only existed on disc on the Elektra Records sampler What's Shakin'.
Cream were represented five times on the History set, by a quintet of their best-known songs, "Tales Of Brave Ulysses," "Sunshine Of Your Love," "Crossroads," "Spoonful," and "Badge." Buyers of the US version were deprived of the first of those, but instead were offered the more collectible "Tribute To Elmore" by Clapton and Jimmy Page, from the 1968 Immediate Records collection Blues Anytime.
Blind Faith's entry was, perhaps surprisingly, not Clapton's composition "Presence Of The Lord" from their solitary album, but Steve Winwood's "Sea Of Joy." From later that same year of 1969 came Delaney & Bonnie's "Only You Know And I Know" and "I Don't Want To Discuss It."
King Curtis, the great American saxophonist, was represented by "Teasin'," on which Eric played, and the guitarist's first solo album of 1970 by "Blues Power," which he wrote with Leon Russell. The final side of the LP featured three Derek and the Dominos cuts, "Tell The Truth" in both short and long jam versions and the seven-minute take of "Layla."
Billboard's review of the album mused: "Eric Clapton has become, against his wishes, a living legend. The mere mention of his name conjures up visions of fingers swiftly travelling through miles of soaring, bending guitar strings. This album includes glimpses of Eric since 1964."
The public appetite to leaf through Clapton's back pages was strong. History of Eric Clapton climbed to No.6 in the US, enjoying a 42-week chart run and turning gold in July 1972, just three months after it charted.
Listen to the best of Eric Clapton on Apple Music and Spotify.