'The Miracle' : How Queen Banded Together To Create A Classic
After battling personal setbacks, Queen soldiered on and regrouped to deliver one of their strongest efforts in the 80s, 'The Miracle.'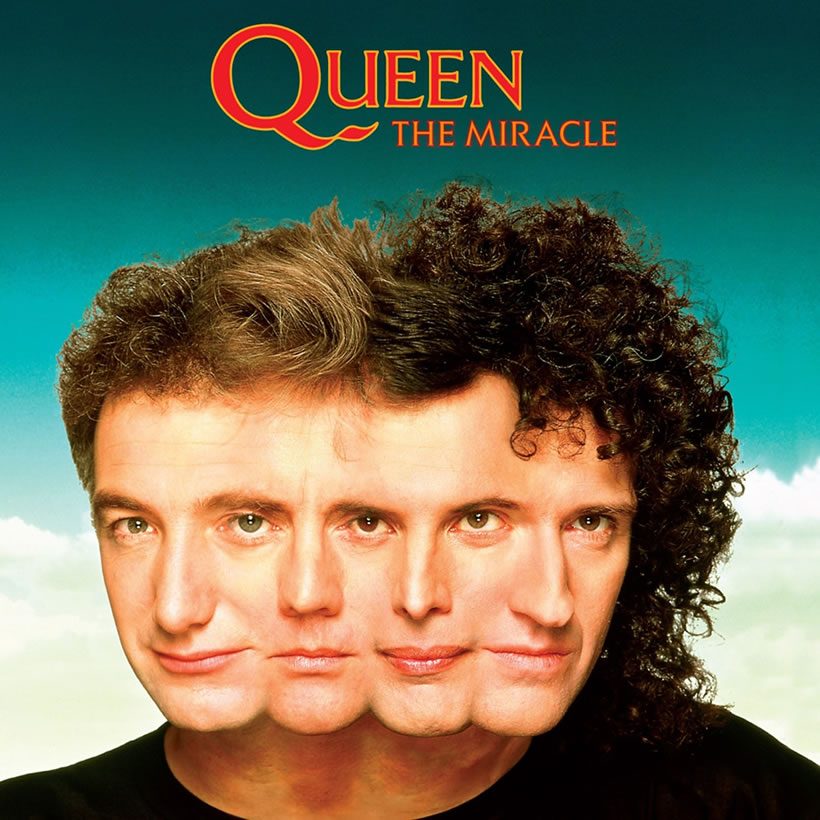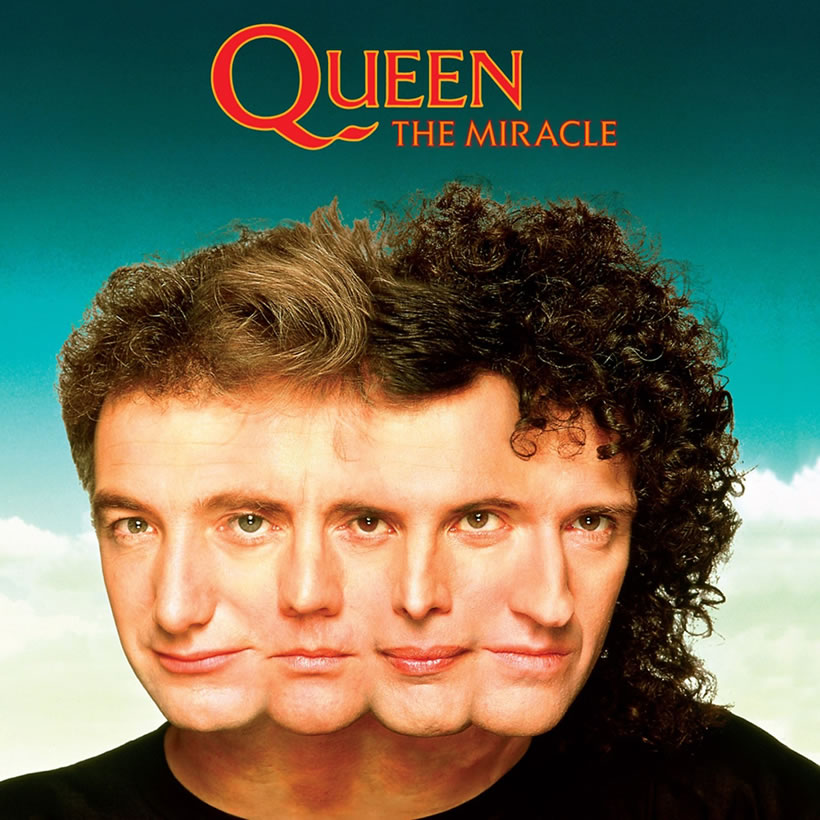 During work in progress on what became Queen's thirteenth album, it was originally titled "The Invisible Men," partly as a riposte to their critics and also because it appeared nearly three years after A Kind Of Magic.
During this time, the band members had been far from inactive: Roger Taylor had formed The Cross; Freddie Mercury had achieved an ambition by collaborating with the Spanish operatic soprano Montserrat Caballé and recorded the classical crossover album Barcelona (the title track being a UK Top Ten hit); Brian May played on Steve Hackett's (ex-Genesis guitarist) Feedback 86 and also produced his future wife Anita Dobson's hit single, "Anyone Can Fall In Love"; John Deacon worked on the soundtrack to the film Biggles: Adventures In Time.
Listen to The Miracle on Apple Music and Spotify.
All well and good, but the faithful wanted their band back. What wasn't known outside the inner sanctum was that in 1987, Mercury had been diagnosed as HIV Positive, the AIDS-related illness whose debilitating side effects inhibit energy and concentration.
An air of renewed solidarity
Far from holding them back, this awful illness focused the four men's minds on returning to the studio with an air of renewed solidarity. All the songs on what became The Miracle were credited to Queen, regardless of who had actually written the bulk part. Familiar studios like Townhouse in London and their own Mountain Studios in Montreux were old friends, and they also recorded at Olympic Studios in Barnes. Queen and David Richards handled the production.
This time there was even more attention to programming, synth keyboards, and the like and the album took a year to complete – January 1988 to January 1989.
Opening track, "The Party," was a three-way split between Freddie, John and Brian. The result of a late night jam session, it has a loose rock thrust that draws the listener right in. Once up and running, "Khashoggi's Ship" was really Mercury's idea, with everyone else chipping in. Another grandstanding rocker, this referenced the billionaire businessman Adnan Khashoggi whose luxury superyacht hosted legendary parties attended by pop and movie stars, politicians, and the idle rich. By now Queen were all wealthy men well used to the high life but the entrepreneur's extravagant lifestyle enthralled Freddie who wrote a fittingly indelicate and decadent lyric that left nothing to the imagination.
The album's title track was the fifth and final single from the record (all would be made available as 7 and 12" vinyl, on cassette tape and in CD format) and it is one of Mercury's most philosophical songs, concerning the grand sweep of life. A complex piece, John Deacon came up with the basic structure and didn't make it an easy one to follow.
Brian's "I Want It All" preceded the album release as a single in early May 1989 and would be the biggest hit from The Miracle. A rousing rough rock and roller, with double kick bass drum, the anthemic veneer of tough glamour made this an instant classic and it's still hard to believe that Mercury would never get to sing this song live. An obviously participatory atmosphere – shades of The Who in places – and a three-way vocal arrangement power chord this gem along.
Symbolic cover art
Roger's "The Invisible Man" is straight-ahead Queen – no synths, though David Richards adds keyboards. Each member of the band gets a semi-subliminal name check in the lyric, which is also a reflection of the four faces merged into one for the cover art that was provided by photographer Simon Fowler and graphic designer Richard Gray – the idea probably coming from Roger.
"Breakthru," also the second single (longer on the extended 12" mix), evolves out of a slow-paced harmony from Freddie that slips inside Roger's up-tempo rocker. This working method was fairly typical for The Miracle as Queen had far more material than they could use or finish and so choice excerpts and elements were incorporated instead.
Queen - Breakthru (Official Video Remastered)
As Freddie explained, "'Breakthru' stemmed from Roger, really, it's basically his track. But the sort of acapella vocal bit in front was from someone else, as we've said: we have 30 tracks, and that was a little piece that I thought was quite good, and I didn't want it to go amiss, and I just said, 'Oh, well, we'll just put it in front of 'Breakthru.' It's basically another song, one that seems to fit quite nicely, so, we just snipped it."
A collaborative effort
The collaborative method benefited "Rain Must Fall," where Freddie's evidently autobiographical lyric, more of a diary entry really ("You found success and recognition/But into every life a little rain must fall") is bolstered by a lovely Deacon melody with Taylor adding some Latin percussive effects on his electronic drum kit.
Brian's embittered "Scandal," a swipe back at press intrusion into his personal affairs, features Richards' synth bass rather than John's instrument, but otherwise, this is vintage first-take Queen. A No.25 single in the UK, this sounded quite out of step with the prevailing musical trends in Britain.
The light poppish summertime feel of "My Baby Does Me" is a total contrast to the vinyl closer, "Was It All Worth It," an over-the-top career overview complete with bombastic riffs, electronic orchestration, gong, and tympani that brings The Miracle to a juddering, noisy halt.
Was It All Worth It (Remastered 2011)
Those who invested in the Compact Disc got three extra cuts: "Hang On In There," "Chinese Torture" and the 12" version of "The Invisible Man." Of these, "Hang On In There" had the biggest impact: another huge slab of old school metal rock that has echoes of The Who, Cheap Trick, Led Zep and yet foreshadows nu-metal too.
So while Queen were being lambasted by some UK critics, in the States and elsewhere, young wannabe rock stars like Kurt Cobain, Guns N' Roses, Smashing Pumpkins, Trent Reznor, John Grant, Thom Yorke, and Muse would all come to acknowledge their influence and legacy.
When The Miracle was released, the news of Mercury's illness was out in the open. Pretty soon there would be innuendo afoot. The album hit the No.1 slot in the UK on 3 June but with Freddie intermittently sick, and with HIV treatment at a rudimentary stage, as the 1990s loomed there was probably less room for celebration than there should have been. And yet, The Miracle remains one of Queen's strongest albums of the 80s.