How Queen's Debut Album Proved Be An Auspicious Entry In Their History
Queen's debut album, released by EMI after many others had turned it away, proved to be an important, auspicious, and vital record.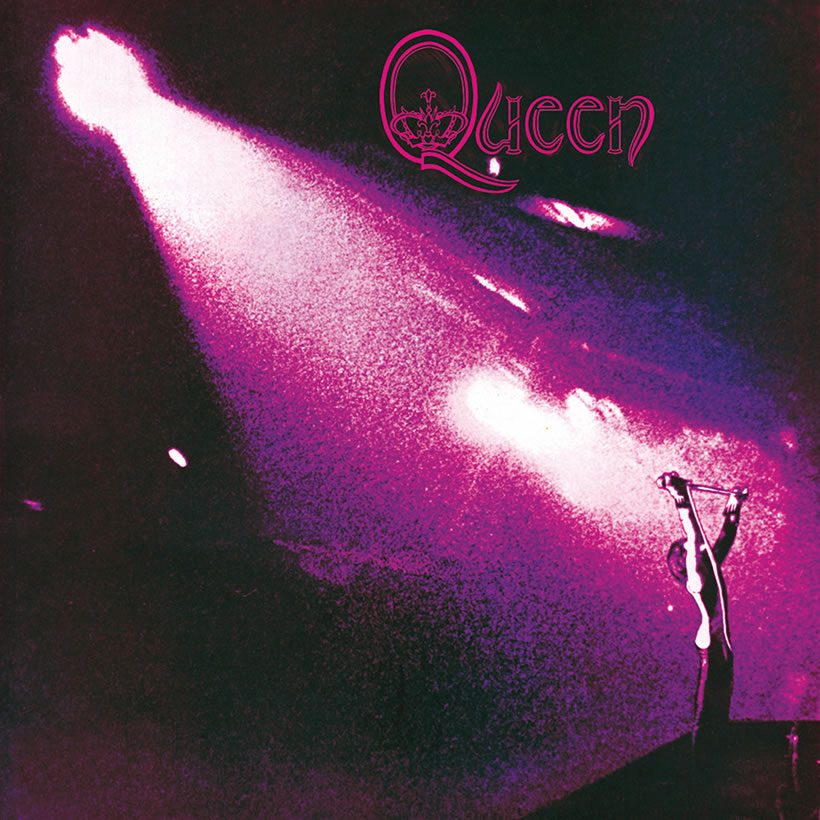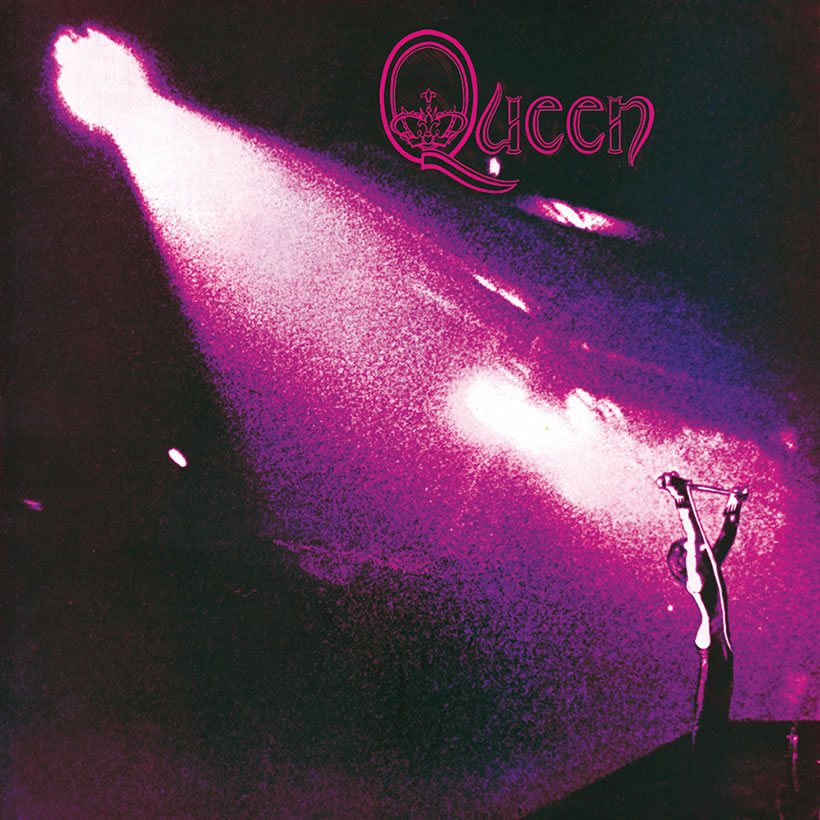 Friday the 13th of July was a lucky day for fans of Queen. That morning their eponymous debut album was released. In the evening they performed a brilliant concert at Queen Mary College in Basingstoke, the first date of a short tour that would culminate in a brace of shows at a happy hunting ground, London's Imperial College, before embarking on a prestigious Mott the Hoople support slot.
But if Queen's star was about to rise only the cognoscenti would have heard of them at this juncture. Brian May, Roger Taylor, and Freddie Mercury – born Farrokh Bulsara – had road-tested their act in an earlier incarnation called Smile with mutual friend Tim Staffell. Older than the others he had the distinction of being in a blues-rock group named 1984 that supported Jimi Hendrix and Pink Floyd. When Tim left to pursue different ventures, Brian, Freddie, and Roger persisted as a trio with May bringing his guitar influences to the table.
May, an ardent fan of the Jeff Beck Group, Cream,  and Hendrix of course, Brian's thickly textured, heavily syrupy guitar riffs and colors would fire the early Queen, as Mercury had since named them – for all the word's flamboyant connotations – into similar realms of hard rock and British heavy metal, though that term was not in wide circulation yet. Those who saw Queen during 1972 likened their sound to Led Zeppelin, praising the crunchy attack May gave them while the rhythm section of drummer Roger and the recently recruited bassist John Deacon, younger than his mates, laid down a box-tight backing.
Freddie was something else again. A natural showman who was increasing in confidence as the months to the album's release date raced by, his interest in multi-media rock was also somewhat inspired by having attended David Bowie's Ziggy Stardust spectacular a year earlier at Friar's club, Aylesbury. Roger and his Mini drove the pair to the Buckinghamshire market town. The drummer recalled: "We loved it. I'd seen him there about three weeks before in the long hair and the dress. Suddenly you saw this spiky figure coming on stage. You thought, wha-a-at? Ziggy and the Spiders From Mars looked like spacemen."
If Ziggy's alien image was a catalyst, so surely were other glam rock icons like T. Rex and Slade and the prevalent trend for offering larger-than-life entertainment rather than the stodgy British blues fare associated with the college circuit.
Queen - Keep Yourself Alive (Official Video)
The mercurial Freddie had already met David Bowie in the summer of 1970, when he tried to sell him a pair of suede boots from his stall in Kensington Market, co-run with Roger as a Saturday venture and social hangout for their mates. While Bowie tried the boots on (he didn't buy them) Freddie quizzed him about the life in the music business and was somewhat taken aback when David remarked he was fed up with it! "Why would you want to get into this business?" Doubly ironic considering the way the two men's paths would cross in the future.
Ignoring that backhanded advice Queen rehearsed like mad and made demos in De Lane Lea Studios, in Dean Street, Soho. Four of these, "Keep Yourself Alive," "Great King Rat," "Jesus" and "Liar" would be remodeled for the album proper. While they enjoyed De Lane Lea's state-of-the-art equipment (designed to provide music for TV and movies) the room wasn't ideally set up for rock music and so it was only a short hop to Trident Studios for work in earnest.
At this point, Queen were signed to Trident's Neptune Productions, set up Roy Thomas Baker, the man who would produce them in the years ahead. Also on hand was John Anthony, the other half of Neptune, and fresh from ground-breaking work with Genesis and Roxy Music, two more of the unusual outfits flourishing in this fascinating era. These highly gifted technicians suited Queen's modus operandi but since finances were still tight at this stage the first album was recorded in fits and starts on what bands call downtime – not ideal but needs must. At least they made full use of Trident's 8-and-16-track facilities, bouncing the parts for extra atmosphere.
Queen - Great King Rat (Official Lyric Video)
Looking back on the album the members will have opinions colored by hindsight – drums could sound better here, the guitars should have been more orchestrated there, and so on.
It doesn't matter because the record that was released by EMI after many others had turned it away will prove to be an important, auspicious and vital entry – Queen's firstborn now sounding like a landmark.
Consider the evidence: the opening "Keep Yourself Alive," composed by May, had an ironic meaning in his mind but once Freddie sank his teeth into the lyrics the whole dynamic changed with band collaboration to the fore, switching the structure so that May and Roger sang the bridge to add a counterpart. It is certainly a quite startling and brilliant beginning that throws Queen's gauntlet down and dares you not to pick it "Doing All Right" was a May and Staffell number from Smile days. Now newly envisaged the music fuses acoustic and metal guitars, Brian's piano part (though Freddie did the honors live) using Trident's famous instrument, and the unique in-house sound found on St. Anne's Court.
"Great King Rat" a typically bizarre Freddie piece, is notable for the tempo switching and heavy soloing designed to send audiences into a sweat-soaked frenzy. So it goes: on "My Fairy King" Mercury introduces us to his fantasy world of Rhye and stakes his claim to provide piano on future recordings, his facility with the keyboard being no surprise since he'd been taking lessons since his childhood in Panchgani, near Bombay (now Mumbai). And Freddie's "Liar" was no slouch either. One of his 1970 songs, whose lyric seems to deal with agonizing over sexuality, the Trident version would find him playing the Hammond organ.
Brian's "The Night Comes Down" is a lovely introspective slice of nostalgia and personal commentary that references his love for The Beatles in an allusion to John Lennon's "Lucy in the Sky With Diamonds." In this instance, Queen retained most of the De Lane Lea mix, though Taylor gave his drums a bigger kick. His own "Modern Times Rock 'n' Roll" is a fine addition to the debut, a short old-school romp with John Anthony joining in the fun on backing vocals. By way of contrast May's "Son and Daughter" stretches out the ensemble playing with a bluesy, psych metal twist.
Queen - The Night Comes Down (Official Lyric Video)
The acid rock-styled "Jesus," ostensibly a straightforward and descriptive view of Christ healing the sick, may also have been written by Freddie with Bowie's words and imagery from "Ziggy Stardust" and "Five Years" still resonating. Whatever, Jesus is also referenced in "Great King Rat." An outtake from this album called "Mad the Swine" also deals with a character making his second coming. These were intriguing times.
Queen reaches its finale with the short instrumental "Seven Seas of Rhye" of which we will hear more later on. Running at only one minute 10 seconds it certainly left the listener desperate for more; there was nothing left to do but turn the album over and hit play again.
Placed in context Queen's debut is one of the great albums of 1973, a year that also saw the release of Steely Dan's Countdown To Ecstasy, George Harrison's Living In The Material World, Pink Floyd's The Dark Side of the Moon, Led Zep's Houses of the Holy and Bowie's Aladdin Sane – all albums that make a nonsense of the concept that rock music was moribund and self-indulgent.
Queen were certainly not operating in any comfort zone. They display élan and hungry ambition here and once they take the songs out on the road, either under their own steam or with Mott the Hoople, the fan base will suddenly grow exponentially while a vibrant music press takes due note of a new and potentially world-beating phenomenon.
The band members were typically self-effacing about the record. A few weeks after release May told Guitar Magazine: "I'm quite pleased with it. But it's been such a long time – the band's been together for three years and most of the songs were written about three years ago. We just feel that, as a band, we've gone past what's on the album. We put it down in order to progress to different things.
"We like some of the stuff on it, but we sometimes fell into the trap of over-arrangement. You know, the songs changed over the years and some of them probably evolved too much. You can get so far into something that you forget what the song originally was. On a personal level, it was frustrating for me to take so long to get to this point. I wanted to record things with, for instance, tape echoes and multiple guitars five years ago. Now I've finally done it, but in the meantime so have other people! Which is a bit disappointing. But you have to get away from the idea that playing music is a competition. You should just keep on doing what you think is an interesting thing to do."
Indeed you should and Queen would. A month after their debut was released they went straight back to Trident to commence work on Queen II.