'Hot Space': Queen's Electro-Funk Experiment
Queen's 10th studio album, 'Hot Space,' saw the band experiment with electro-disco and featured Freddie and Bowie's iconic single, 'Under Pressure.'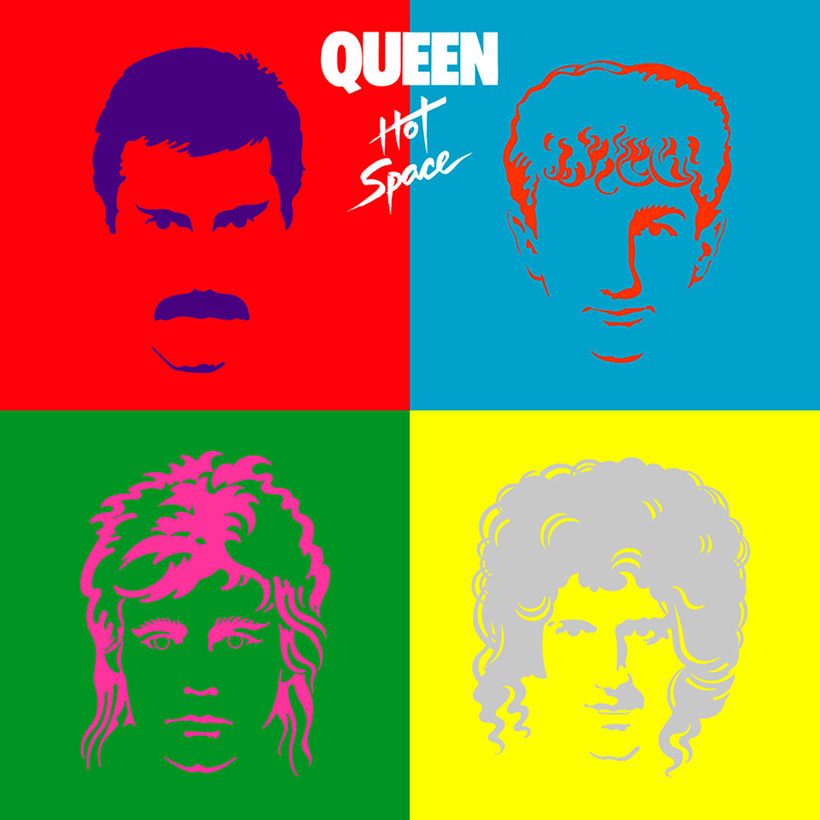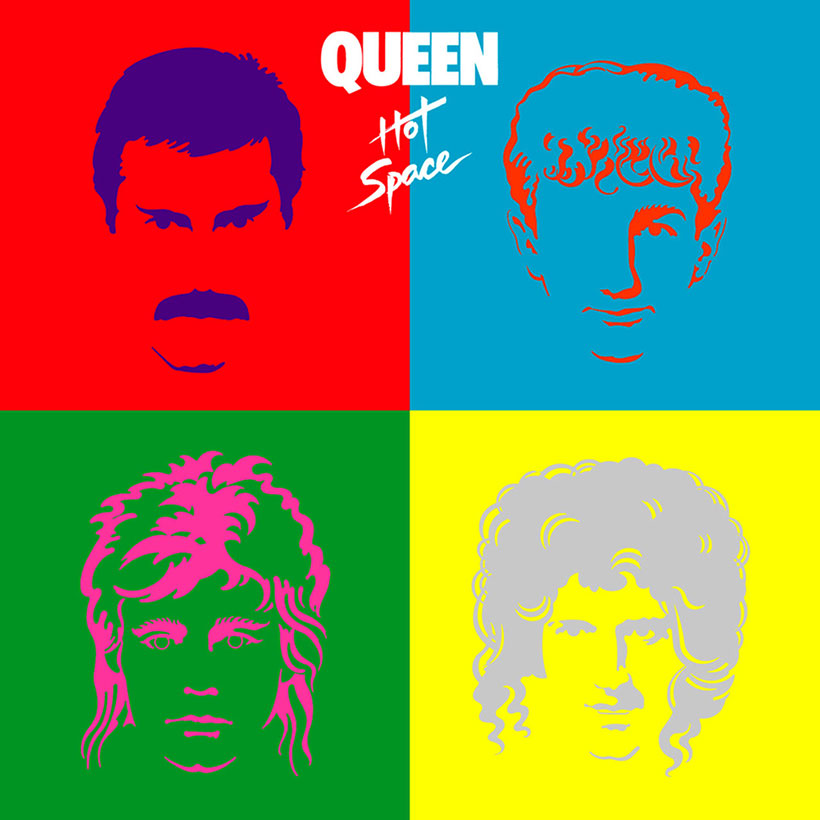 Queen fans had to wait some 17 months for a new album to follow the soundtrack triumph of Flash Gordon, however, they could still indulge with all their favorites on the hugely successful Greatest Hits album released in October 1981. Not only was it to be Queen's most commercially successful project, with over 25 million copies sold, it went on to spend over 500 weeks on the UK charts.
In the build-up to what would become their tenth studio album Hot Space, which hit the shelves on May 21, 1982, Queen embarked on a massive world tour, taking in North America, Europe, Asia, and South America, breaking box office records and filling vast stadia in Argentina (including the 300,000 Estadio José Amalfitani in Buenos Aires), Brazil, Venezuela, and Mexico – countries that would provide some of the band's staunchest fans, even though Queen visited during a period of political turbulence.
Like its predecessor, Hot Space was recorded in two distinct phases: summer of 1981 at Mountain Studios in Montreux and December 1981 to March 1982 at Musicland Studios in Munich. As well as continuing their partnership with producer Reinhold Mack, Queen also worked with engineer Dave Richards.
The origins of 'Under Pressure'
Although it was included on the final album, the fabulous collaboration with David Bowie for "Under Pressure" was actually a quite separate project, dating from July 1981. Bowie was in Montreux to catch up with his old friends, and to sing back-ups on another track, "Cool Cats." In the event, Bowie disliked his contribution to that song and his parts were erased, but he was intrigued by John Deacon's bass line on a work in progress called "Feel Like," written by Roger Taylor.
An all-night jam and scat singing session began to take shape and with Freddie Mercury and Bowie trading ideas and lyrical lines, "Under Pressure" lived up to its title and a magnificent track emerged that, when released as a single, would become the group's second number one hit in the UK after "Bohemian Rhapsody."
Queen - Under Pressure (Official Video)
Whether viewed as a taster for Hot Space, or a song in its own right, when it emerged in October 1981, "Under Pressure" was not really typical of the album as a whole. In fact, Hot Space has long been considered quite a controversial career move for Queen since much of the mood is defined by the dance and funky disco they'd hit on with Deacon's "Another One Bites The Dust."
A Warhol-inspired cover
The album cover, Freddie's idea, is one based loosely on an Andy Warhol screen print style, showing the four members in separate quarters. Mercury had given a revealing interview in 1981 in which he pointed out that the group didn't tend to socialize so much anymore since they were in each other's pockets for work purposes, and that they arrived at concerts in separate limousines. But after ten years of hard graft, this was hardly surprising.
Whatever the background to its making, Hot Space has much to recommend it, both in terms of performance and songwriting. The opening, "Staying Power," with Arif Mardin's "hot and spacey" horn arrangement, was penned by Mercury and has a driving soul rock atmosphere. The electro-disco was enhanced by Taylor's use of the Linn LM-1 drum machine, while Mercury provides the Oberheim synth; Brian May's trusty Red Special is still in evidence and Deacon plays rhythm guitar rather than bass here.
Queen - Staying Power (Official Lyric Video)
May's "Dancer" has rock power to spare, despite the fact that the Oberheim again emulates the bass. The lyrics reference the album title and there is a heavy fusion of metal and dance that remains distinctly experimental.
A departure from "the Queen sound"
John Deacon's soulful "Back Chat" on which he again plays guitars, as well as synth, is a complete departure from what has come to be called "the Queen sound" and was the subject of much heartfelt discussion with the ranks. John wanted something very slick and minimal with a club groove, but eventually, it was decided that Brian would contribute a hot lick guitar solo and the compromise was no bad thing.
Equally off the wall is "Body Language," a Freddie song with a risqué, for the time, lyric (think Frankie Goes to Hollywood's "Relax" that would emerge a few years hence). The accompanying video was considered too much for MTV and the use of synth bass also bamboozled some fans that wanted to hear guitars.
Roger's "Action This Day" makes full use of the electronica associated with Musicland: drum machines, a synth sax solo played by Mack, and programming are all utilized. Roger's lyric has a quasi-sociological tone but the vocals are classic Queen with shades of ELO bombast from Mercury, all held together with a real 80s robotic beat.
"Put Out The Fire" is Brian's attempt to make sense of the senseless, the murder of John Lennon. Written from the twisted standpoint of Lennon's killer Mark Chapman the song has a raw edge. That Queen were major Beatles fans had never been in dispute and so Mercury now follows suit with his "Life Is Real (Song For Lennon)," a track that deliberately recalls several John songs in the piano arrangement and melodic structure and also in the production – a huge stereo echo effect adds a dash of Phil Spector to the mix.
Taylor's "Calling All Girls" would be his first self-penned single release and is a partial return to the earlier band sound. With the quartet at full tilt, though Roger also adds elements of techno and some stunning acoustic guitar riffs that suggest he'd been listening to Talking Heads then-contemporary album Remain In Light.
May's "Los Palabras De Amor (The Words Of Love)" would be the most popular UK single from Hot Space, the Bowie liaison aside. Perhaps written with their South American experience uppermost in Brian's mind. Like all good opera singers, Mercury wore a dinner suit to promote the track on Top of the Pops. An underrated though hardly understated ballad, the synth outro is priceless high camp.
One Cool Cat
The penultimate track, "Cool Cat," is a rare example of a Deacon-Mercury co-write. Freddie's best soulful falsetto is deeply rooted in the sound of KC and The Sunshine Band, Philly Soul, and Hall & Oates; John Deacon provides all the instrumentation. The alternate demo that Bowie disliked was somewhat different, with his deadpan South London vamp in the breakdown adding an extra layer of tension. Whatever, Deacon excels on both takes, integrating some rather nifty bass popping licks into the groove, a la The Crusaders. And so to "Under Pressure" as the album's coda; Freddie added Hammond organ and David Bowie extra percussion and keyboards.
Hot Space may have acquired listening to some of the band's original fans, though not Michael Jackson who cited it as a major sonic influence for his Thriller album. In any case there, the loyal followers were hardly likely to jump ship. Hot Space hit the No.4 slot in the UK and went Gold in the United States. Queen's European fans, more accustomed to the rock-disco fusion, lapped it up.
But if the band were taking flak for incorporating electro-funk and New York urban groove into their world, they weren't about to do a complete volte-face. They had a date at the Record Plant in Los Angeles. They were about to go "Radio Gaga."
Buy or stream Hot Space.