Gary Moore
Very much a musician's musician Gary was an enormously popular live drawer, as will be seen by a slew of on stage albums in his catalogue.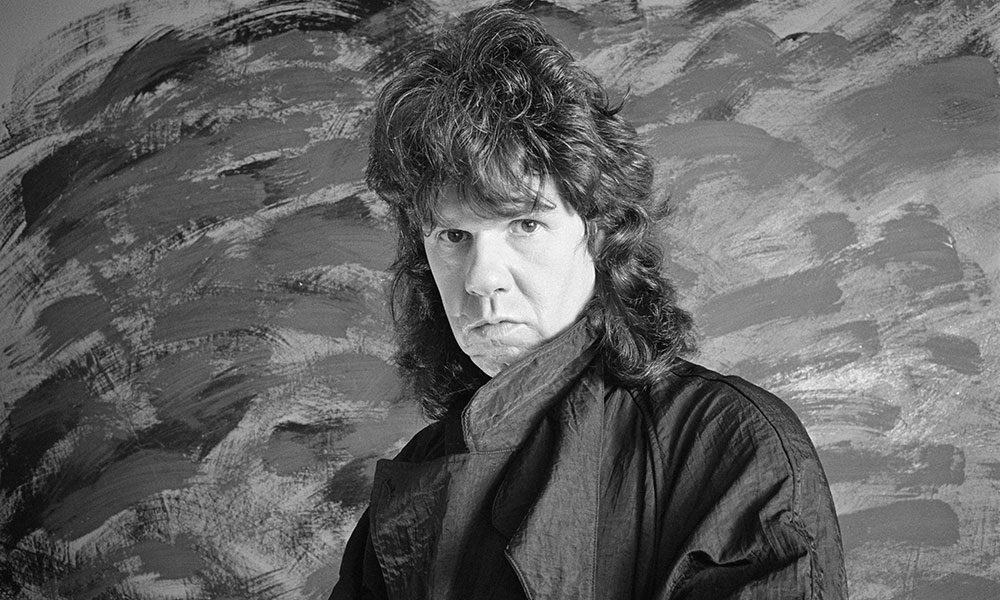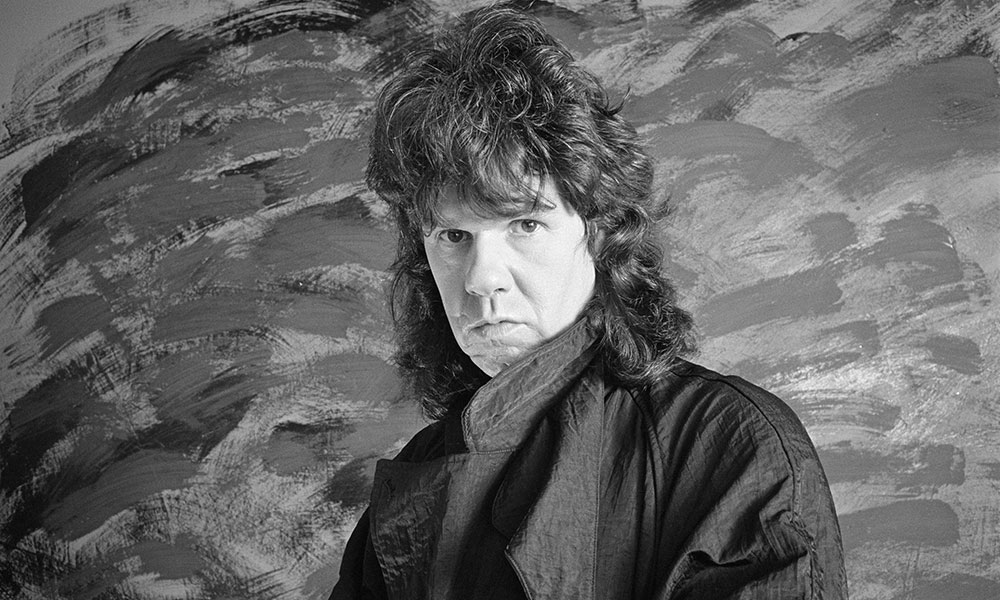 The late, great Gary Moore (sadly he passed away in 2011 much too young at 58) is probably Northern Ireland's most legendary guitar slinger son. Make that definitely. Born a Belfast boy in 1952 he became something of a musical prodigy, playing a mean axe from the age of 14 on. His career flourished locally since he was a childhood friend of Phil Lynott and Brian Downey and his apprenticeship served he delighted audiences with his flamboyant style and immaculate taste in Skid Row and Thin Lizzy. As his reputation spread Moore found himself sharing space with other notables, including the blues masters B.B. King and Albert King (heroes of his), Colosseum 11, Greg Lake and his latter-day friend George Harrison. Moore's legacy lies primarily within a sterling collection of albums, now available for your perusal and delight but just as he was influenced by Peter Green he has informed the work of many other players in his own wake – admirers on record include Ozzy Osbourne, Kirk Hammett, Glenn Hughes, Bryan Adams, Tony Iommi, Brian May and Bob Geldof. Very much a musician's musician Gary was an enormously popular live drawer, as will be seen by a slew of on stage albums in our catalogue and he had enormous success in Europe as well as at home and in America.
Growing up in a musical household (his father was a local Belfast promoter) meant Moore developed an informed love for The Beatles, The Shadows and Elvis Presley but it was meeting Peter Green in Belfast that kick-started his ambitions for stardom. In fact, Green mentored the youngster (Gary would repay that debt later with his own album Blues for Greeny) and even lent the kid one of his Fleetwood Mac Les Paul guitars, which he would eventually purchase. An ongoing partnership with Phil Lynott ran parallel with his stint as leader of the Gary Moore Band, an outfit that picked up in 1973 where his earlier young band Skid Row left off. After recording his debut Grinding Stone with producer Martin Birch effecting a heavy metallic sound Moore really flourished when he made Back on the Streets (1978) with Lynott and Thin Lizzy drummer Brian Downey helping out extensively. A hard bluesy fusion disc it contained the epic 'Don't Believe a Word', 'Parisienne Walkways' (a top ten single hit in 1979) whose popularity meant it stayed in his set as an encore throughout his career and superb instrumental workouts like 'Flight of the Snow Moose' and 'Hurricane'. The expanded edition is recommended since it includes various takes on the unreleased 'Spanish Guitar'.
Corridors of Power upped Gary's game considerably thanks to ever-improving vocal confidence and the presence of drummer Ian Paice who locked into an airtight rhythm section with Neil Murray and Tommy Eyre – a formidable combo. Moore's writing was assured, his guitar prowess a given but an ear for a tasty cover also allows him to feature Free's 'Wishing Well'.
That band formed the basis for a 1983 world tour which gave us Rockin' Every Night – Live in Japan. A crackling summary of Moore's life to date this was hardly a rest on your laurels affair. Also cropping up is 'Sunset' (dedicated to then-recently deceased Randy Rhoads) the incendiary riff assault of 'Nuclear Attack' and an overall metal power hose production. That approach paid dividends again on Victims of the Future with Gary's songwriting axis shifting to allow for more social commentary in 'Murder in the Skies' and the Cold War title track. These were juxtaposed with a version of the Yardbirds' 'Shapes of Things', another portent song cleverly slanted here and assisted by one Noddy Holder's inimitable throat.
1984's We Want Moore! (that title had to happen) was as you might expect another consummate live disc, recorded in Japan again, Detroit, London, and obvious Celtic outposts of Glasgow and Belfast. The classic studio disc Run for Cover pushed Gary forward and is considered to be a breakthrough 'must-have' item. For starters he proved that hard rock could feature on the singles chart: 'Empty Rooms' and the Irish commentary of 'Out in the Fields' showed the guitarist had something to say as well as to play. The latter track, a top 5 hit, is also one of Lynott's last ventures before his own untimely death. Check out the list of contributors too because aside from production by Andy Johns the cast includes Roxy Music's drummer Paul Thompson and Trapeze/Deep Purple's Glenn Hughes on bass and vocals.
Gary followed that smash album with Wild Frontier, relocating to Ireland for inspiration and dedicated to Lynott. Moore was back on the charts with 'Over the Hills and Far Away' and was in top form throughout as he snuck a take on the Easybeats' 'Friday on my Mind' next to homeland epics like 'Johnny Boy' and 'Strangers in the Darkness'.
After the War maintained Gary's link to his Irish roots, paying tribute to Lynott on the poignant, melodic 'Blood of Emeralds' while drawing in a bluesier approach that would serve him well in releases to come. Still Got the Blues, After Hours and Blues Alive are a trilogy of exemplary discs that take Gary back to his first love. Homage is paid to influences ranging from Jimmy Rogers, Duster Bennett, Ivory Joe Hunter and John Mayall, amongst many. Female backing vocals are introduced and the blues-rock template is paid full and honourable due. These splendid discs are available here separately and as a triple set.
Given his prolific output, it also made sense to collate Moore on Ballads & Blues 1982-1994 which summarises the period in question and adds the otherwise unavailable 'With Love (Remember)', 'One Day' and the ace fusion piece 'Blues for Narada'.
It was also inevitable that Moore would then get around to tackling his early mentor Peter Green on the scintillating Blues for Greeny, a more stripped back but powerful affair that proffers immaculate interpretations of old Fleetwood Mac/John Mayall cuts like 'The Supernatural', 'Long Grey Mare' and Little Willie John's 'Need Your Love So Bad', a journey back to sixties psych-rock. Things move full circle now with Dark Days in Paradise, a flat out hard rock return completely penned by Gary and echoing a traumatic time in his personal life.
Equally comfortable bossing a variety of guises Moore's The Best of the Blues (2002), serves a dual purpose as it combines one CD of 1990s material with a second set of live germs featuring Albert Collins, Albert King and B.B. King The fact these veteran stars felt comfortable in Gary's presence gave him more pleasure than anything.
He continued to release quality artefacts right up until his death in Spain, an event that precipitated an outpouring of emotion and reflection on an extraordinary life. Gary's work is also chronicled on a five-album remastered set as well as The Platinum Collection, The Blues Collection and the posthumous anthologies All The Best and Triple Best Of. It goes without saying that here you'll find the music of tremendous power and grace performed by a guitarist, writer and singer whose reputation grows brighter with each passing year. Gary Moore is an Irish legend and an artist of international stature. Listen up and get back on the streets with a true virtuoso.
Words: Max Bell
Format:
UK English