'Black Rose': Thin Lizzy's Creativity Blooms In Paris
Gary Moore began his third spell as a member of Thin Lizzy, as they went on a Parisian adventure with producer Tony Visconti.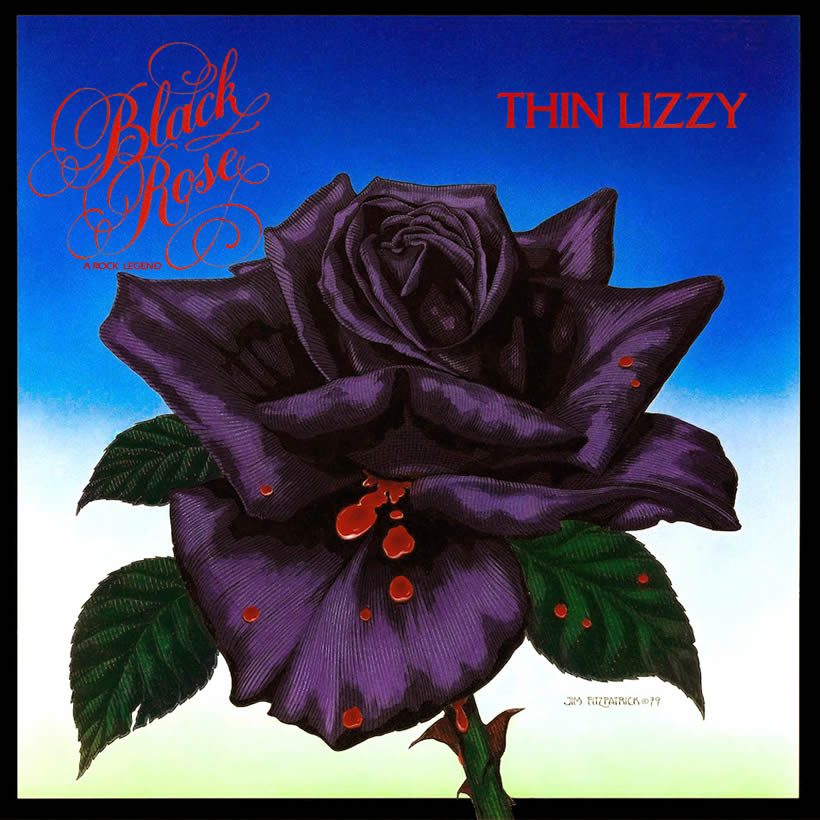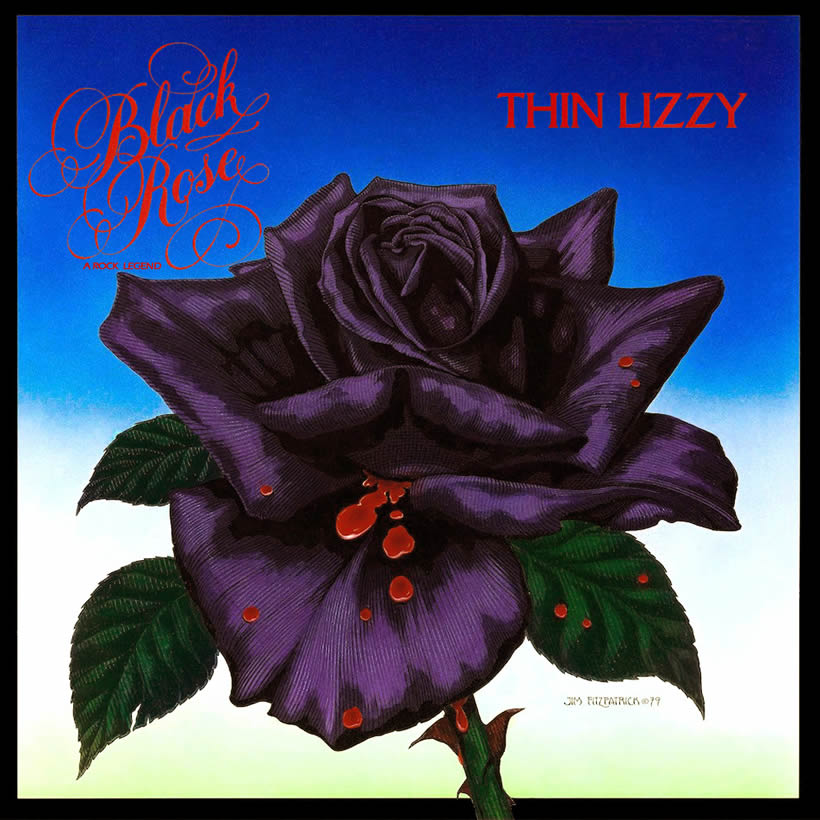 When Thin Lizzy went to Paris to start recording what would become their ninth studio album, they did so with Gary Moore starting his third stint in the band. With it came a determination to return from the French capital with a great record. Black Rose (A Rock Legend) was released in the UK on April 13, 1979, and the results did not disappoint.
The album was another collaboration with Tony Visconti, the already vastly-experienced producer who had overseen their 1977 set Bad Reputation and the following year's Live and Dangerous concert LP. Now they chose to record at the Pathé Marconi Studios on the outskirts of Paris largely because, the previous year, the Rolling Stones had made their Some Girls album there.
Energy and sensitivity side by side
Black Rose was a fine showcase for both Lizzy's pure rock energy, on tracks like the British Top 10 single "Waiting For An Alibi." Their more sensitive side was on display too, as on Phil Lynott's collaboration with Moore, "Sarah." Inspired by Phil's new baby daughter and added in London after the Paris sessions, the song was originally intended for a Lynott solo album, before he decided to add it to Black Rose. A still relatively unknown Huey Lewis played harmonica on the track.
In Harry Doherty's 2012 Thin Lizzy history The Boys Are Back In Town, written in conjunction with the band's Scott Gorham, both Gorham and Moore are quoted naming Black Rose their second favorite of the band's albums.
"To be honest," said Moore, "if you were to say what are your favorite Thin Lizzy albums, I would say Jailbreak because that is a classic album, but I would say that Black Rose comes a close second in terms of quality. Scott and I did some really nice things together."
Thin Lizzy - Waiting For An Alibi (From "Are You Ready?")
Gorham concurred. "I'd rate it that way too, Jailbreak then Black Rose," he said. "I thought that was a great album. At that point, it might sound odd to say, but we had started to learn how to record albums, 17 or whatever albums in! I thought Gary brought some good discipline into it…he and I started to work together really well."
'Phil Lynott had outdone himself'
Visconti, in his own memoir Bowie, Bolan & the Brooklyn Boy, remembered that the album transcended all of the rock 'n' roll excess that was present during its making. "Phil Lynott had outdone himself with writing a true Celtic rock opus, the seven-minute 'Roison Dubh (Black Rose),'" he said.
"It was a grand work, which required intense concentration, and even though [Gary] Moore could've played all the guitar parts himself, it was touching to see him painstakingly teach Scott Gorham the second harmony parts. Even so it didn't take very long to record the album, as the rest of the tracks were more traditional Thin Lizzy rock."
Listen to the best of Thin Lizzy on Apple Music and Spotify. 
Black Rose debuted at No.5 in the UK and became their highest-charting studio record by peaking at No.2 a week later, matching the peak of Live and Dangerous the year before. It reached No.81 in the US.
Buy or stream Black Rose (A Rock Legend).