'Fever To Tell': Yeah Yeah Yeahs' Genre-Defying Debut Album
With their debut album, 'Fever To Tell,' Yeah Yeah Yeahs flouted convention and brought a sense of fun and urgency to the garage-rock revival.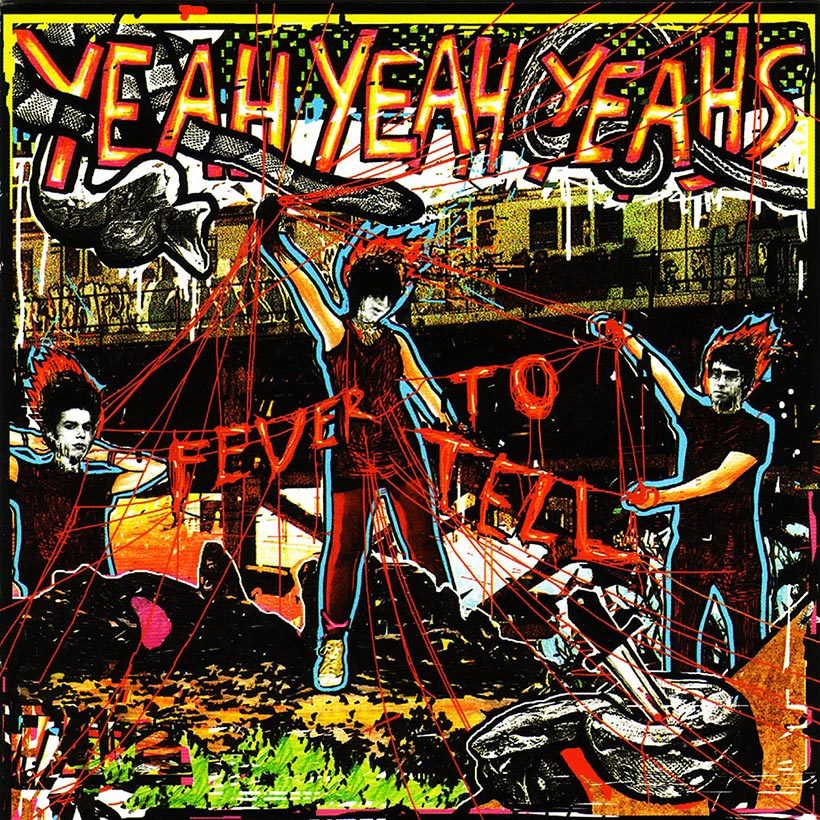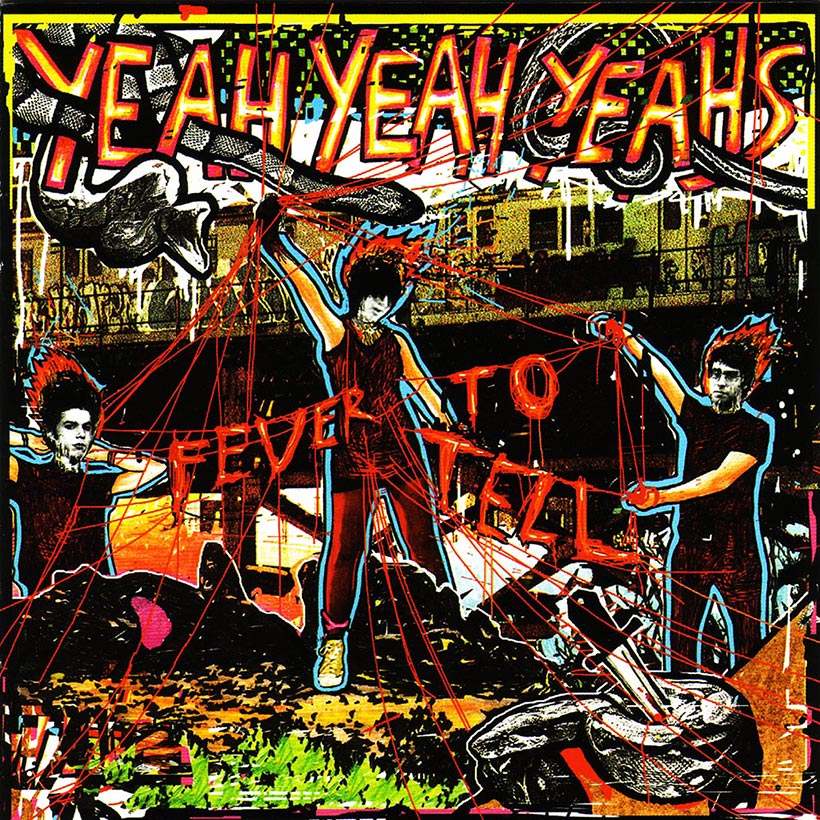 Of all the bands that emerged from the beer-soaked basements of New York City's music scene at the turn of the 21st Century, Yeah Yeah Yeahs were by far the most compelling. A trio of art school misfits, Karen O, Nick Zinner and Brian Chase flouted the conventions of indie rock and, with their debut album, Fever To Tell, brought a sense of fun and urgency to the quickly calcifying garage-rock revival.
Listen to Fever To Tell on Apple Music and Spotify.
The future of rock
Both the band and album were a product of a specific time and place. Rising out of the ashes of a post-9/11 New York, Yeah Yeah Yeahs embodied the hedonism and debauchery of the nightlife scene, when people were looking for release. Riding a wave of critical buzz from their first two EPs, the group set about shedding the "garage-rock" label and channelling the energy of their live shows into a fully-formed, genre-defying debut album that more than lived up to the hype. Released on April 29, 2003, Fever To Tell signalled what the future of rock would sound like.
Much of Yeah Yeah Yeahs' outsider status came from their art school sensibilities. Karen O and Brian Chase met at Oberlin college, while Nick Zinner matriculated at Bard before they all decamped to New York and enmeshed themselves in the mythologised Brooklyn underground scene, playing warehouses and crumbling lofts before opening for likes of The White Stripes. But while Yeah Yeah Yeahs are a product of New York, they got their first brush with fame overseas, playing headlining shows in the UK and creating pandemonium wherever they went, before even releasing their debut album in the States.
"It could in no way be mistaken for garage-rock"
At the time of the album's release, Brooklyn was a just a blip on the radar as far as the mainstream was concerned, and Yeah Yeah Yeahs were battling Clear Channel's chokehold of the charts, dominated by Linkin Park, Creed, Nickelback and the rest of their ilk.
As its title suggests, Fever To Tell has a wild sense of urgency to it; it burns red-hot and rarely lets up – who knows if there will even be tomorrow? For now, you have a date with the night.
Fever To Tell opens with the No Wave punch of "Rich," a blast of snares, thrashing guitars and Karen's guttural shrieks, making it clear they weren't f__king around. There's also a layer of synths, so the track "could in no way be mistaken for a garage track," as Karen told NME.
Outside the album's sonic outlier, "Maps," "Date With The Night" is Fever To Tell's most brilliant cut, a stomping rocker that morphs from punk anthem to a sweaty dancefloor number, punctuated by Karen's orgasmic trills. By the time it's over, it feels like you've survived a bender with the band.
Yeah Yeah Yeahs - Date With The Night (Official Music Video)
The sum of New York's musical parts
Birthed in the New York tradition, Yeah Yeah Yeahs represented a sum of the city's musical parts, from No Wave to art-rock, post-punk to brash pop. Fever To Tell also predicted the next wave to come out of NYC: dance-rock, something their groove-laden debut helped set into motion. You can't listen to the scuzzy, wailing guitars, bouncy percussion and enticing synth line of "Y Control" without walk-walk-walking your butt to the dancefloor, the city's cabaret laws be damned.
At the center of all this hype was the band's fearless leader, Karen O. Dubbed the female Iggy Pop, for her wild stage antics and lack of self-preservation, Karen O is the album's emotional lightning rod.
World-conquering swagger
Along with inspiring a generation of rock frontwomen Karen O is also to blame for every girl in Brooklyn with a Beatles bowl cut. That said, she was untouchable on stage, and she brings her beer-swelling, world-conquering swagger to the album. From her man-eating grin on "Man" to her lusty "uh-huhs" on "Black Tongue" and frenzied shrieks on "Tick," Karen O doesn't do the detached, post-punk flat vocal delivery; she works every word, demanding you listen.
Sometimes, however, her punk tendencies ran the risk of overshadowing her actual vocal performances. She only drops her guard towards the end of Fever To Tell, with "Modern Romance," the Velvet Underground-inspired "Poor Song" and Maps."
Yeah Yeah Yeahs - Maps (Official Music Video)
"Those f__king weird kids wrote a beautiful hit"
Fever To Tell wasn't all just piss and vinegar, though. It also birthed the band's most beautiful song: "Maps," a vulnerable, lovelorn ballad that's as devastating as the rest of the album is frenetic.
The intro to "Maps" has become one of the most recognizable in rock music history. It starts out spare and sweet, before Zinner fully unleashes his guitar at the end, creating an immortal, indie-rock ballad for the hipster generation.
"Those f__king weird art-project kids wrote a beautiful hit, and it went global," said Vice Media co-founder Suroosh Alvi in Lizzie Goodman's excellent oral history of the scene, Meet Me In The Bathroom. "Maps" not only put Yeah Yeah Yeahs on the map, but planted a flag for the Brooklyn scene they came from.
What also set Yeah Yeah Yeahs apart from their Pabst-drinking peers and the punk revivalists is the dynamic guitar work of Nick Zinner and the percussive assault of Brian Chase. Zinner's idiosyncratic technique and his producer's ear more than made up for the fact the band had no bassist: listen to the thrashing fervour and guitar stabs of "Pin," the monster blues riffs on "Black Tongue" and the crashing cymbals of "Cold Light," and Fever To Tell makes one thing abundantly clear: Yeah Yeah Yeahs are their own power trio.