The 13 Best Rock Band Trios Ever
From the dawn of rock to the present day, the best power trios have stretched sonic boundaries far beyond the limitations of just three instruments.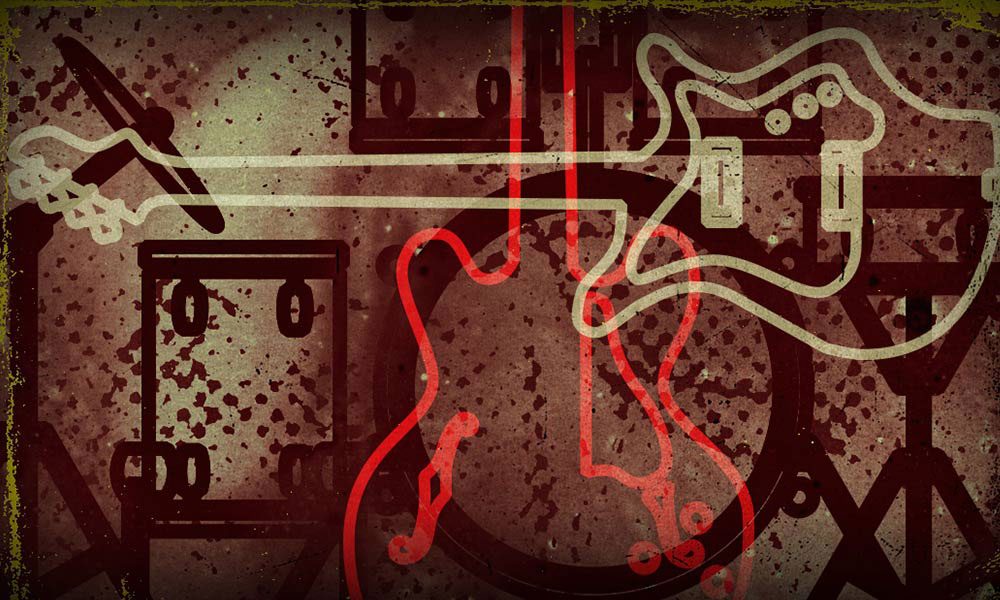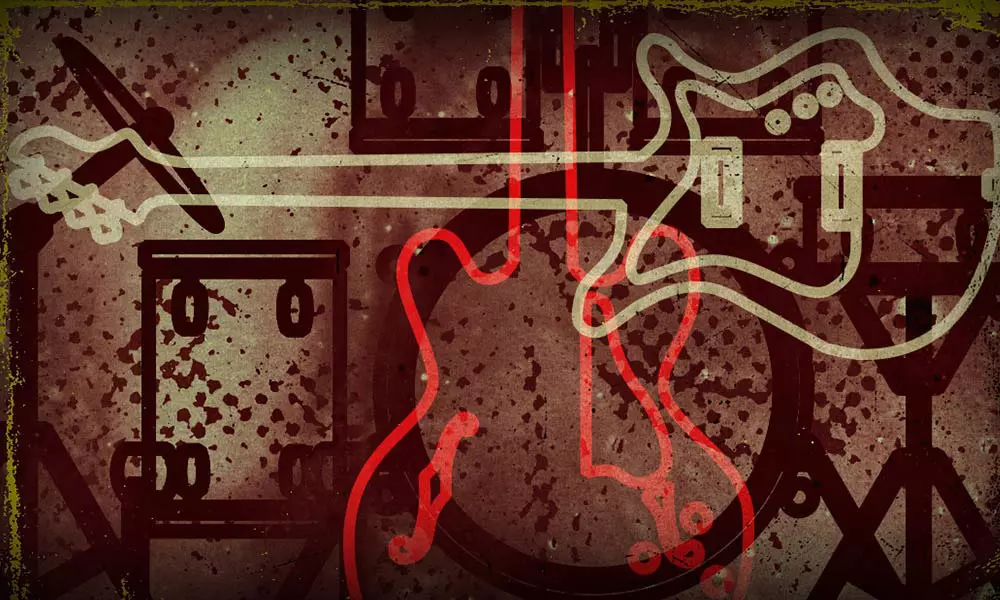 Pivoting away from the traditional rock set-up of a singer, two guitars, bass, and drums, the best power trio find their strength in stripping down to more simplistic elements. The format has allowed bands to create a sound that stretches far beyond that of just three instruments. From the dawn of rock to the present day, the best power trios have often provided a shot of adrenaline to rock'n'roll.
With their influence resonating through the decades, here are the 13 best power trios in rock.
13: Blink-182
With a classic line-up that consisted of Tom Delonge, Travis Barker, and Mark Hoppus, Blink-182 were the biggest pop-punk band in the world for a decent stretch. Their sound was widely influential, leading to the success of groups like Fall Out Boy, Paramore, and and countless more. Take Off Your Pants and Jacket and Enema of the State are the classic albums and a great place to start. – Sam Armstrong
12: Green Day
One of the great three-piece bands of the 90s, Green Day arrived in the mainstream consciousness with the megahit 1994 album Dookie. For a while it looked as though they would settle into a sort of pop-punk rock elder status, but the release of 2004's American Idiot saw a massive revival for the group as a commercial entity, and they have been going strong ever since. – Sam Armstrong
11: Emerson, Lake & Palmer
Progressive rock giants Emerson, Lake, and Palmer were among the most popular rock groups of the 70s. With Keith Emerson manning the keyboards, Carl Palmer on drums, and Greg Lake taking care of good portion of the rest, their early 70s studio albums like Tarkus redefined what rock could sound like. The greatest tunes from ELP, as they were often known, include "Fanfare for the Common Man" and "Lucky Man." – Sam Armstrong
10: Yeah Yeah Yeahs
At the turn of the century, rock music was in a strange place. Within a few years, several bands emerged from New York City in the wake of 9/11 to reawaken the spirit of the rock'n'roll. One of those bands were Yeah Yeah Yeahs. Powered by an explosive live show led by lead singer Karen O, the band offered a masterclass in indie rock success. Combining elements of art and garage rock with post-punk, they became one of the leading bands of the burgeoning dance-punk sound that defined New York City in the early 00s. On their recent world tour, Yeah Yeah Yeahs continued to show that raw energy combined with tight instrumentation is the right formula for a rock band to succeed.
Yeah Yeah Yeahs - Heads Will Roll (Official Music Video)
9: Grand Funk Railroad
Somehow, this trio of hard rockers from Flint, Michigan, often flies under the radar despite their hit-laden catalogue. Though they expanded their line-up over the years, Grand Funk Railroad started as a power trio and many of their biggest hits were written during that period. Songs such as "We're An American Band," "Some Kind of Wonderful," and "I'm Your Captain (Closer To Home)" are not only essential 70s rock, but an integral part of the American songbook that defined the decade. One of the best power trios of the era, Grand Funk became a huge fan favourite at their peak, selling out arenas across the US. You'd be hard pressed to find a similar outfit that mastered a combination of boogie rock, soul and power chords that channelled the heartland like Grand Funk could.
8: ZZ Top
This trio of Texans have a punishing style of blues-meets-Southern rock with a power and rhythm that would be difficult for bigger bands to replicate. Billy Gibbons, known for his sharp, rumbling guitar tone, combined with bassist and vocalist Dusty Hill and drummer Frank Beard to make music far riskier than their tough façade belied, influencing bands spanning from country to pop to traditional rock. On top of their biggest guitar-driven songs, ZZ Top weren't afraid to weave in elements of new wave and dance rock to their biggest hits, including "Sharp Dressed Man," "Legs," and "Tush," which led them to their induction into the Rock And Roll Hall Of Fame in 2004.
ZZ Top - Legs (Official Music Video) [HD Remaster]
7: James Gang
Formed in 1966, this Cleveland-based trio were one of the first purely American bands to channel their British counterparts. On the surface, James Gang went through various line-ups and incarnations, but their classic incarnation was as a power trio featuring Jim Fox, Dale Peters and future Eagles guitarist Joe Walsh. In fact, this was the first band of Walsh's to rise to mainstream rock stardom, primarily on the success of "Funk #49" and the guitarist's extraordinary riffs. James Gang opened for The Who at the height of their stardom and also performed with Led Zeppelin, Humble Pie and The Kinks.
6: Rush
There's no middle ground on how people feel about Canada's Rush, the band earn their place among the best power trios for bringing prog rock into the mainstream. Known for their intricate musicianship that included incredibly complex, experimental compositions and lyrical matter that leaned heavily on sci-fi and fantasy (look no further than their 2112 concept album), Rush's importance goes beyond their flights of fantasy. They were one of the most successful early rock bands to incorporate synths into their sound; after new wave gave way to a more guitar-centric sound, so did Rush, and they returned to their power trio roots. Drummer Neil Peart, bassist Geddy Lee, and guitarist Alex Lifeson will no doubt go down as one of the great trios ever.
5: Motörhead
There's a line in the 1993 movie Airheads where Brendan Frasier's struggling rocker asks a record-exec type played by Harold Ramis, "Who'd win in a wrestling match, Lemmy or God?" Ramis gives a double answer, which provoked this response from Frasier: "Trick question. Lemmy is God." And he's not wrong. Motörhead's hard rock sound (best exemplified by "Ace Of Spades") was a precursor to heavy metal's ascendance. Along with guitarist "Fast" Eddie Clarke, drummer Phil "Philthy Animal" Taylor and Lemmy Kilmister on bass and lead vocals, this group put the "power" in power trio and paved the way for thrash metal to follow.
4: The Police
The late 1970s was a fertile time to be an emerging rock band. Punk was in full bloom, reggae-infused rock was starting to become popular, and post-punk and new wave were in their formative stages. Enter The Police. Vocalist and bassist Gordon Sumner (AKA Sting), guitarist Andy Summers, and drummer Stewart Copeland fused all of these elements (with a tiny splash of jazz) into their sound that managed to turn one of Britain's best power trios into a world-conquering act. Their greatest hits like "Roxanne" remain radio staples. Their signature hit, "Every Breath You Take" from Synchronicity, became a crossover smash in the 80s and got a second life in the 90s when Puff Daddy's use of it for "I'll Be Missing You." topped the Billboard charts. Though they disbanded at the peak of their powers and went on to have successful solo careers, The Police reinvented what it meant to be a power trio, unshackling themselves from a classic rock sound.
The Police - Message In A Bottle
3: Nirvana
Kurt Cobain, Krist Novoselic and Dave Grohl started a revolution in 1991, showing that the best power trios could bring a power and fury that went beyond their respective talents. Initially a quartet, Nirvana will be eternally known as a threesome. Upon the release of Nevermind in 1991, Nirvana instantly became the most important band of its generation. Ultimately, their career was cut tragically short by Cobain's death, in 1994, leaving many to wonder what the band could have achieved in the following decades. However, the grunge pioneers helped thrust alt.rock, punk and the Seattle scene into the mainstream, Nirvana's lasting legacy – besides writing genre-defining anthems – was to become the catalyst for a generation of bands that followed.
Nirvana - Come As You Are (Official Music Video)
2: Jimi Hendrix Experience
What happens when you put a once-in-a-lifetime blues guitarist from Seattle in swingin' London with an equally capable rhythm section in the 60s? In this case, you get one of the most innovative power trios of all time. Of course, that guitarist was Jimi Hendrix and the rhythm section was comprised of Noel Redding and Mitch Mitchell. In just three years, they came to define psychedelic rock (and fashion of the time), and unknowingly became hard rock pioneers. Hendrix's combination of rhythm and lead guitar created a swirling sound (thanks to his use of feedback and a wah-wah pedal) that influenced generations of power axe-men. Look no further than "Purple Haze," "Hey Joe," "The Wind Cries Mary," and "Voodoo Child (Slight Return)" as the best example of the Experience's rare talents.
Purple Haze (Live at the Atlanta Pop Festival) (Digital Video)
1: Cream
Eric Clapton. Jack Bruce. Ginger Baker. You'd be hard-pressed to find a power trio that packs a punch as heavy and forceful as these lads. Not even taking into account that the band's third album, 1968's Wheels Of Fire, was the first double-album to go platinum, Cream produced some of the biggest and baddest songs of the 60s, easily placing them at the top of this best power trios list. Between the iconic opening riffs of hit singles "Sunshine Of Your Love," the incredible guitar solo on "Crossroads," and the sonic landscape-changing "White Room," Cream became synonymous with thrusting psych and blues rock into the mainstream, while cementing Clapton as one of rock's first guitar heroes.
Looking for more? Best Male Rock Singers: A countdown of legendary rock vocalists.