Best Male Rock Singers: A Top 100 Countdown Of Legendary Vocalists
From powerhouse belters to multi-octave vocalists with mind-boggling versatility, the best male rock singers have left their mark on music history.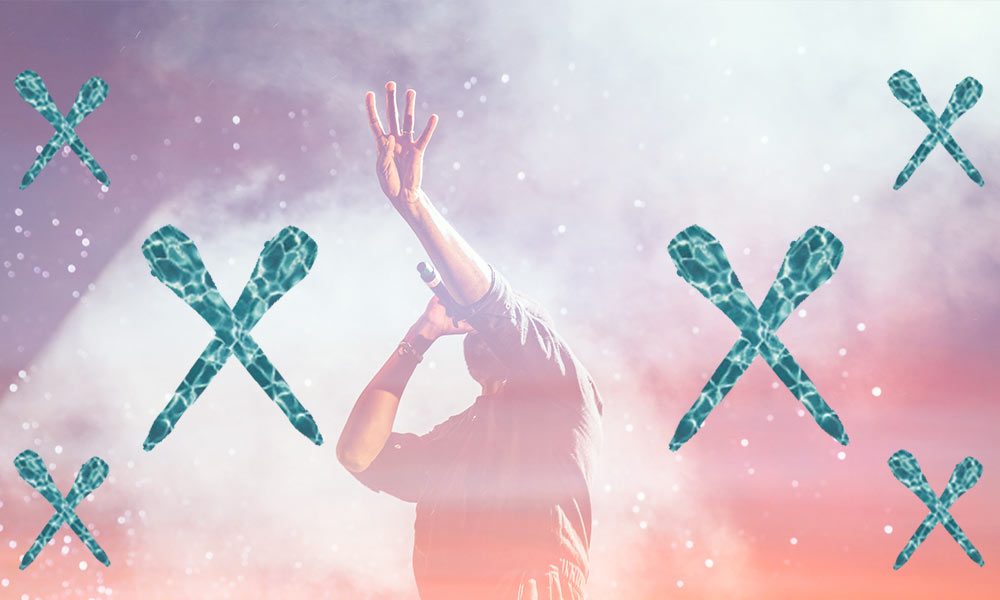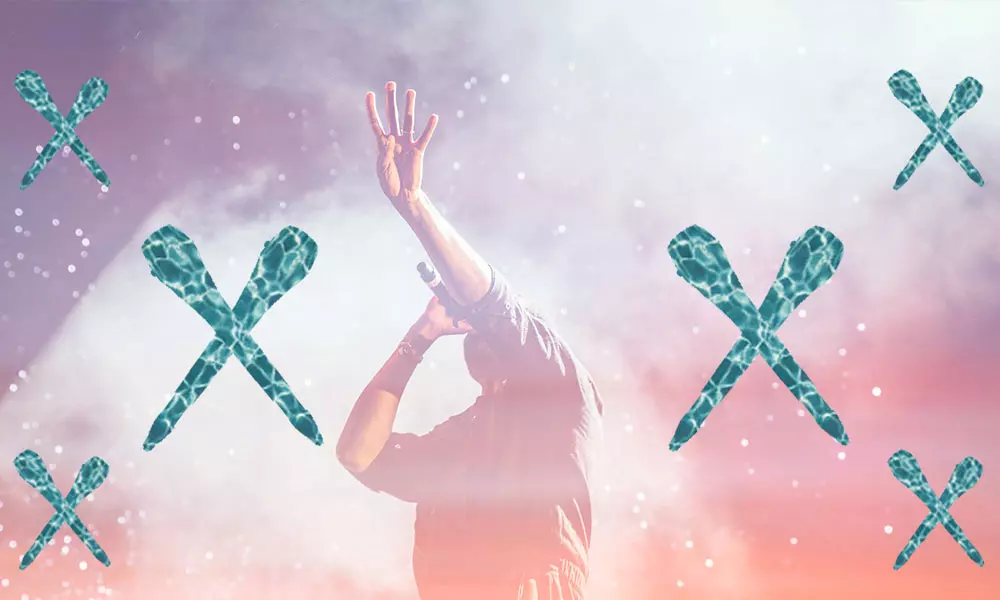 What makes a truly legendary rock singer? Certainly, stage presence and the ability to whip the largest of gatherings into a frenzy are key ingredients, but there's more to the best male rock singers than that. A rock band has a head start if their frontman has range, power, articulation, and technical control, but to be truly iconic they also need to break boundaries, move us emotionally and possess an indefinable charisma which puts them in a class of their own.
Some of the above can be studied or taught, but a really iconic vocalist is a unique individual who simply can't be invented. Wherever they stand on expertise, their need to communicate goes above and beyond, and – as we'll see in a few cases throughout our list of the 100 best male rock singers of all time – being onstage can literally be a case of choosing life or death.
Compiling a list of the best male rock singers is quite a challenge: the beauty and/or power of a great voice impacts on us all on different, highly personal levels. So let us hear your voice if you think we've missed someone.
While you're reading, listen to our Best Male Rock Singers playlist here. In the meantime, uDiscover Music will try to determine the 100 best male rock singers of all time.
100: Mark E Smith
Arguably the most contentious of inclusions in this list of the best male rock singers of all time, The Fall's late frontman will no doubt polarize opinion here as his band did in life. However, while Smith's heavy Mancunian accent, cryptic lyrics and idiosyncratic, sing-slurred vocal delivery were anything but textbook, he was a unique individual, and that alone earns him his place here.
Check out: Free Range
99: Jeff Buckley
Jeff Buckley's accidental death, at the age of 30, curtailed what should have been a brilliant career. On the only album released during his lifetime, 1994's spellbinding Grace, he made full use of his four-octave vocal range both on magnificent self-penned original songs ("Dream Brother," "Last Goodbye") and haunting covers of James Shelton's "Lilac Wine," Leonard Cohen's "Hallelujah," and Benjamin Britten's "Corpus Christi Carol" – the latter sung entirely in a high falsetto.
Check out: Hallelujah
98: Jack Bruce
As one-third of rock's first supergroup, Cream, Jack Bruce is predominantly recalled for his virtuosic bass playing and his dextrous songwriting skills. However, he was also an extremely accomplished singer, in possession of a forceful, but melodic timbre that was perfect for Cream's driving blues songs and rich psychedelic rock.
Check out: White Room
97: Captain Beefheart
Don Van Vliet (aka Captain Beefheart) possessed a remarkable, five-octave vocal range that was so powerful that he reputedly shattered a studio mic while recording "Electricity' for the Magic Band's debut album, Safe As Milk. He was renowned for his growling, Delta blues-influenced delivery, and his band's initial albums reflected their leader's love of pioneering bluesman Howlin' Wolf and Robert Johnson. Influential later titles Doc At The Radar Station and Ice Cream For Crow, however, found him blending elements of blues, free jazz, rock, and the avant-garde with spectacular results.
Check out: Ashtray Heart
96: Levon Helm
Drummer and co-founder of The Band, Levon Helm shared lead singer duties with pianist Richard Manuel and bassist Rick Danko. All three had distinctive voices, but Helm's higher-pitched, reedy burr always added grace and gravitas to the songs he put his inimitable stamp on, such as "The Night They Drove Old Dixie Down," "Up On Cripple Creek," and the band's signature hit, "The Weight."
Check out: The Weight
The Weight (Remastered 2000)
95: Billy Idol
The distinctive baritone of Generation X frontman turned 80s solo star Billy Idol owed a debt of gratitude to both Jim Morrison and David Bowie. However, he employed it to devastating effect on a series of dramatic radio hits such as "White Wedding," "Rebel Yell," and "Eyes Without A Face," all of which became MTV staples and yielded multi-platinum sales.
Check out: White Wedding
94: Bob Seger
Like his heartland rock rival Bruce Springsteen, Bob Seger wrote impassioned, blue-collar anthems with an across-the-board appeal which he delivered with a raspy voice and a gutsy urgency. With help from evergreen classics such as "Ramblin' Gamblin' Man," "Night Moves," and "Turn The Page," the Detroit-born rock singer-songwriter has moved over 75 million records.
Check out: Night Moves
93: Morrissey
Renowned – and equally reviled – for the mournful dourness of his voice, Morrissey has nonetheless excelled as both lead singer with The Smiths and as a solo star. Deeply influenced by feminism and Mancunian writer/dramatist Shelagh Delaney, as well as glam rock and punk, he had no formal vocal training, but his high baritone has graced show-stopping pop songs ranging from The Smiths' "This Charming Man' to solo hits such as "Suedehead" and "Everyday Is Like Sunday."
Check out: Suedehead
92: Peter Frampton
Formerly associated with Humble Pie and The Herd, Peter Frampton rose to superstar status in the mid-70s when his classic live album Frampton Comes Alive! moved over eight million copies. A commanding singer in his own right, Frampton is perhaps most associated with one of his signature sounds, the talk-box effect (which allows a musician to control an instrument's sound with their mouth), as showcased on the hit "Show Me The Way."
Check out: Show Me The Way
91: Geddy Lee
Though few rock fans would argue Rush frontman Geddy Lee is one of rock's greatest – and most versatile – bassists, his vocal abilities tend to polarise opinion. He sang in a high pitch on the band's landmark 70s releases such as Caress Of Steel and A Farewell To Kings, but discovered a deeper register that he used to charismatic effect on Rush's string of early 80s classics such as Permanent Waves and Moving Pictures.
Check out: The Spirit Of Radio
Rush - The Spirit Of Radio (From "Snakes and Arrows")
90: Ian Astbury
Ian Astbury employed a somewhat brighter timbre when he sang on The Cult's earlier gothic/post-punk records, though he channelled his inner Jim Morrison when his band transitioned to a more traditional hard rock style on touchtone albums Electric and Sonic Temple in the late 80s and early 90s. Perfecting his snarl and swagger, Astbury's ability to inject just the right amount of power and grit to his vocal delivery has served him well ever since – even allowing him to replace his hero when The Doors briefly reformed in the early 00s.
Check out: Fire Woman
89: Tommy Shaw
Blessed with a memorable hard rock voice, Tommy Shaw is one of several highly capable singers in Styx, though many would argue that he's the most proficient and versatile of the group's vocalists, able to handle hard-driving uptempo numbers, slow ballads, and pretty much anything in between. He's made telling contributions to Styx's catalogue, with "Renegade" or the timeless "Blue Collar Man (Long Nights)" worthy of inclusion in any list of the best male rock singers.
Check out: Blue Collar Man (Long Nights)
88: Chester Bennington
Prior to his tragic death, in July 2017, Linkin Park's Chester Bennington had established himself as one of the most influential and significant male rock singers of the 21st Century. As well as being a captivating live performer, Bennington was notable for his signature raspy, intense vocal delivery and his spine-chilling, fifth-octave screams.
Check out: One Step Closer
87: Paul Weller
Initially influenced by mod-inclined 60s stars such as The Who's Roger Daltrey and Small Faces' Steve Marriott, Paul Weller's voice has lost none of the fire or passion he displayed during The Jam's heyday. More recently, though, it's gained a subtlety and grace which have helped him tackle material ranging from the hypnotic "Sunflower" to the acoustic "Friday Street" and the soul-jazz flavored "It's Written In The Stars" as he's risen to the challenges of his eclectic, multi-decade solo career.
Check out: Sunflower
Paul Weller - Sunflower (Official Video)
86: Alex Harvey
Kitted out in his trademark black-and-white striped top, Alex Harvey came to glam rock via Hamburg's beat clubs and the slums of his native Glasgow's Gorbals, and he injected the 70s with an air of menace and theatricality that was his and his alone. Though a showman first and foremost, Harvey's charismatic, thickly-accented voice lent itself to material ranging from the hard-rocking "Swampsnake" to a Vaudevillian cover of Jacques Brel's "Next." He died in 1982, but has been cited as an influence by John Lydon and Nick Cave, while Slade's Noddy Holder astutely described his music as "decadent rock burlesque."
Check out: Next
85: Robert Smith
Though perhaps limited in terms of technical ability, The Cure's Robert Smith nonetheless has one of the most distinctive singers in rock. Often animated in his high-register delivery, Smith is extremely adept at channeling his emotions through his voice. It's an indefinable quality that has been a feature of The Cure's bleak masterpieces such as Faith, Pornography, and the towering Disintegration, but also their string of solid-gold pop hits including "Close To Me," "Lovesong," and "The Lovecats."
Check out: Lovesong
84: Steve Miller
Rock guitarist, singer, and songwriter Steve Miller initially immersed himself in Chicago's legendary blues scene, where he jammed with greats like Muddy Waters and Buddy Guy. His amiable yet commanding vocal delivery came into its own during the early 70s, when his band struck on an irresistibly smooth and melodic blues-rock sound that eventually led to their Greatest Hits 1974-78 anthology going 13-times platinum ahead of their 2016 induction to the Rock And Roll Hall Of Fame.
Check out: The Joker
83: Tim Buckley
Tim Buckley died at 28, in 1975, and earned little recognition during his lifetime. He had a prolific career, however, and several of his early albums, including Goodbye And Hello (1967) and 1970's avant-garde-inclined Starsailor – the latter including the lush, reverb-filled a cappella workout "Song To The Siren" – capture his daring dexterity as a vocalist. Confirmed fan John Lydon says that "Sweet Surrender" (from 1972's Greetings From LA) "takes me to great places."
Check out: Song To The Siren
82: Phil Collins
Phil Collins' former Genesis bandmate Peter Gabriel tends to pick up the vocal plaudits, but Collins successfully took up the lead vocal roles after Gabriel's departure and later launched one of rock and pop's most successful solo careers. The sales figures alone (over 100 million and counting) are impressive, but Collins' plaintive voice has attracted fans of all persuasions. Death Cab For Cutie's Ben Gibbard once said "there are all these little inflections and flutters – [he's] really acrobatic", while Creation Records supremo Alan McGee believes that Collins' songs "immediately lend themselves to being sampled".
Check out: Mama
81: Ray Davies
The Kinks' frontman is usually praised primarily for his songwriting; his distinctive narratives, observational skills and wry social commentaries have produced some of the most treasured songs in the history of rock and pop. This most English of songwriters, however, also possesses a heartfelt and instantly recognisable voice, with its distinctive melancholic twist a feature of classic hits such as "Tired Of Waiting For You," "Sunny Afternoon," and the glorious "Waterloo Sunset."
Check out: Waterloo Sunset
80: Jon Anderson
Singer, songwriter, and multi-instrumentalist Jon Anderson co-founded prog-rock monoliths Yes with Chris Squire in 1968 and is regarded as one of rock's greatest singers. Though perhaps something of an acquired taste, his voice is undeniably distinctive, though it's a commonly held misconception that Anderson sings falsetto, as his normal singing voice is naturally above the tenor range. In a 2008 interview with Pittsburgh Post-Gazette, he said, "I'm an alto tenor and I can sing certain high notes, but I could never sing falsetto, so I go and hit them high!"
Check out: Close To The Edge
79: Peter Gabriel
Originally Genesis' frontman, but also a fully-fledged solo star for over four decades, Peter Gabriel has amassed a remarkable body of work with his distinctive, tonally strong and latterly slightly husky voice always keeping pace with his music's artistic innovation and consistently great songs. His first solo hit, "Solsbury Hill," the Kate Bush duet "Don't Give Up" and his spellbinding anti-apartheid hymn, "Biko," are three prime examples of Gabriel's passionate and reflective vocal performances.
Check out: Biko
78: Gregg Allman
The primary singer with blues-streaked Southern rock colossi The Allman Brothers, Gregg Allman had a voice way beyond his years, crackling with emotional wisdom. A phenomenal white-blues singer, he turned in remarkable performances on many of his band's key songs ("Whipping Post," "It's Not My Cross To Bear," "Statesboro Blues," "Midnight Rider") and continued to release albums of note, with his final studio set – 2017's Don Was-produced Southern Blood – picking up significant critical acclaim and peaking at No.11 on the Billboard 200.
Check out: Midnight Rider
77: Dave Grohl
Surviving the heartbreak of losing his friend and Nirvana bandmate Kurt Cobain, Foo Fighters leader Dave Grohl has emerged as one of modern rock's most significant frontmen over the past 25 years. Known for his bright, yet pleasingly husky tenor, Grohl's control and stamina are remarkable, and he's able to sing lengthy, high-energy passages without tiring or seemingly hurting his voice.
Check out: Learn To Fly
Foo Fighters - Learn To Fly (Official Music Video)
76: Nick Cave
A highly distinctive baritone, Nick Cave is renowned for his emotionally intense and occasionally borderline narrative style, which has helped him maintain a successful and consistently creative career for over 35 years. His violent lyricism and intensely theatrical stage performances with The Birthday Party first set him apart, and he's since morphed into one of rock's most consummate performers. Leading from the front with Nick Cave & The Bad Seeds and Grinderman, he's shown he's capable of delivering everything from apocalyptic blues to sombre, tear-jerking ballads and psych-tinged garage-rock with spine-chilling conviction.
Check out: Red Right Hand
75: Billy Fury
Born Ronald Wycherley in Liverpool, Billy Fury was an English singer (and active songwriter until his death, from rheumatic fever, in 1983) who became an early rock'n'roll and film superstar during the original beat boom of the late 50s. Though also renowned as a balladeer, the robust-voiced Fury clocked up 24 hits in the 60s and was arguably the first credible British rock'n'roll artist to write his own songs. His key release was arguably 1960's Top 20 album The Sound Of Fury, consisting almost entirely of self-penned material.
Check out: Wondrous Place
74: Steve Marriott
The kind of rock singer for whom adjectives such as "passionate" and "soulful" were invented, Steve Marriott was surely one of the memorable voices of his generation. A mod style icon from the get-go, Small Faces (and latterly Humble Pie) frontman shone on 60s hits including "Whatcha Gonna Do About It," "Itchycoo Park," and "Tin Soldier," and he went on to influence artists as diverse as Paul Weller and Steve Perry. In 2011, Perry told Classic Rock: "I remember going to Sacramento Auditorium to watch Humble Pie perform and Marriott would just throw his voice out into the audience. I really, really loved his voice… what an amazing singer!"
Check out: Whatcha Gonna Do About It
73: Marc Bolan
Though not technically gifted as a rock singer, T.Rex frontman Marc Bolan made up for it with a winning mixture of confidence and self-belief, which delivered him to superstardom when the Electric Warrior album took him to No.1 in the UK late in 1971 and ushered in a period of Beatlemania-like T.Rextasy. Great at multi-tracking his vocals and assisted by top producers such as Tony Visconti, Bolan still sounds highly alluring on his biggest hits, "Get It On," "Hot Love," and "Children Of The Revolution."
Check out: Get It On
72: Buddy Holly
In rock'n'roll terms, few figures are as groundbreaking as Texas-born Buddy Holly. A huge influence on future stars The Beatles, The Rolling Stones, Eric Clapton and Elton John, Holly famously wrote, recorded and produced his own material, and his individual vocal style was characterized by his vocal hiccups and the way he could alternate between his regular voice and falsetto stylings.
Check out: That'll Be The Day
71: Jerry Lee Lewis
Controversy has always followed Jerry Lee Lewis, so much so that everything from his manic piano-playing to his legendary hell-raising has often obscured the fact that the self-styled Killer is a rock singer of range, nuance, and distinction. There's no doubting the power and passion of his performance on evergreen hits "Chantilly Lace," "Whole Lotta Shakin' Goin' On," and "Great Balls Of Fire," but some of his country-flavored staples, such as "Would You Take Another Chance On Me," also capture him at his plaintive best.
Check out: Great Balls Of Fire
Great Balls Of Fire (Live)
70: David Gilmour
David Gilmour had the unenviable task of stepping into the shoes of the mercurial Syd Barrett when he joined Pink Floyd. However, he proved himself an able replacement as Floyd followed a more prog-oriented direction, cutting classic albums including Meddle, Dark Side Of The Moon and Wish You Were Here in the early-to-mid-70s. Gilmour was also the band's primary singer until Roger Waters stepped up on Animals. Tracks such as "Fearless," "Learning To Fly," and Dark Side…'s "Breathe" are great examples of Gilmour's gentle, feathery delivery.
Check out: Learning To Fly
69: James Hetfield
Metallica frontman James Hetfield initially sang in a much higher register, but since the band's classic third album, Master Of Puppets, he's improved dramatically and now possesses one of the most commanding voices in heavy rock. Many would argue that his "classic" deeper delivery was in place by the time of 1991's Black Album, and he's maintained his high standard ever since, again sounding fresh and reinvigorated on the band's latest landmark release, Hardwired… To Self-Destruct.
Check out: Enter Sandman
68: Dan Reynolds
Another of modern rock's most instantly recognisable voices, Imagine Dragons frontman Dan Reynolds has been widely praised for his charismatic baritone. Reynolds was initially insecure about his voice, and even underwent surgery to remove a polyp on his vocal chords while his band's early classic "It's Time" climbed the Billboard chart. However, his plaudits are well earned, and he's since gone from strength to strength, with recent hits such as "Believer," "Thunder," and "Natural" showing that he's currently at the top of his game.
Check out: Thunder
67: David Johansen
David Johansen's gravelly, attitude-soaked baritone was one of the most instantly recognisable components in New York Dolls' DNA. He's since stretched beyond the Dolls' anarchic proto-punk, attracting widespread acceptance for his jazz-related recordings as Buster Poindexter during the 80s, and fashioning two highly credible, Americana-flecked albums with The Harry Smiths in the early 00s.
Check out: Personality Crisis
66: Ian Gillan
Dependable hard rock journeyman Ian Gillan first found commercial success fronting Deep Purple in 1969. After several successful albums, including 1972's influential, UK chart-topping Machine Head, he enjoyed a successful spell fronting Gillan and then briefly replaced Ronnie James Dio in Black Sabbath. Perhaps most comfortable belting out blues and straightahead hard rock, he returned to Deep Purple for 1984's Perfect Strangers and continues to notch up chart success, with the band's latest 2017 album, Infinite, rising to No.6 in the UK.
Check out: Perfect Strangers
65: Michael Stipe
Initially known for his furtive, mumbling vocals that were part of the allure of R.E.M.'s key early discs Murmur and Reckoning, Michael Stipe began enunciating more clearly as his songs took on socio-political leanings on Lifes Rich Pageant and the punchy Document. By the time his band were ready for arenas, in the late 80s, Stipe had proved he was one of rock's most singular singers – something he would confirm time and again on the band's biggest hits such as "Losing My Religion," "Man On The Moon," and "Everybody Hurts."
Check out: Losing My Religion
64: Elvis Costello
Though widely praised for his songwriting skills and lyrical dexterity, Elvis Costello also quickly emerged as one of punk rock's most original singers. The possessor of a nasal baritone with a diverse pitch and a delivery capable of curdling into an aural sneer, he remains instantly recognizable, even though his larynx has matured as he's gone on to tackle albums rooted in R&B, jazz and country, as well as his trademark acidic rock'n'roll.
Check out: (What's So Funny 'Bout) Peace, Love And Understanding?
Elvis Costello & The Attractions - (What's So Funny 'Bout) Peace, Love And Understanding
63: John Lydon
John Lydon provokes either respect or repulsion, but whether you love or hate him, his petulant punk rock sneer has provided the "X factor" for some of the most game-changing records known to rock. His voice has also picked up high-profile plaudits from unlikely quarters, not least jazz great Ornette Coleman who worked with PiL circa Album. "I was quite humbled by the fact a lot of jazz people were giving me kudos around that time," Lydon told Record Collector in 2016.
Check out: Public Image
62: Jimi Hendrix
A litany of records, books and videos have convincingly argued that Jimi Hendrix was the visionary guitar genius of all time. However, the late icon rarely attracts plaudits as a vocalist, and it's well-documented that he harboured reserves of self-doubt in relation to his singing ability. Nonetheless, Hendrix had a rich, smoky baritone which really came into his own when he tackled ballads, blues or his more soul-inflected material, and it's still a much under-valued part of his DNA.
Check out: All Along The Watchtower
61: Lemmy
One of the most iconic figures from the heavy rock and metal world, Lemmy certainly wasn't one of rock's by-the-book singers in the technical sense. However, his husky, cigarettes and whiskey-soaked voice, along with his rumbling bass guitar, were integral components of Motörhead's hallmark sound. Present-day greats such as James Hetfield and Dave Grohl are just two of his many enthusiastic fans.
Check out: I Know How To Die
60: Ian Curtis
Ian Curtis' tragic suicide curtailed Joy Division's career, but his band had already released a clutch of post-punk's most influential discs, and Curtis' melancholic baritone and intense delivery played a major role in their success. Though instantly recognisable on his own terms, Curtis was also influenced by his hero, Iggy Pop, and even borrowed a Frank Sinatra hits collection from Factory Records' boss Tony Wilson before recording Joy Division's classic hit "Love Will Tear Us Apart."
Check out: Love Will Tear Us Apart
59: Ronnie Van Zant
Lynyryd Skynyrd's iconic original frontman is generally recalled for his baritone vocals, which were such a feature of his band's legend-enshrining tracks "Freebird" and "Sweet Home Alabama." However, he also had a sweet and mellow mid-range and could also handle ballads such as the haunting "Simple Man" with real aplomb.
Check out: Simple Man'
58: Trent Reznor
Though perhaps limited in technical ability, Nine Inch Nails' frontman Trent Reznor delivers his band's songs with a panache and charisma that's his alone, and he's developed a creepy, nasally croon which has defined his style. Stereogum even suggested that "no other "extreme' musician besides Ozzy Osbourne has wormed his way so far into mainstream pop."
Check out: The Day The World Went Away
57: Tom Petty
The much-acclaimed late frontman of Tom Petty & The Heartbreakers had a distinctive and enduring light baritone voice, which was perfect for his band's driving, Byrds-esque blue-collar rock. Like his band, Petty's voice oozed both toughness and tenderness, so it's no surprise he was one of rock's most durable and distinctive presences, with four decades' worth of classics to his name, including "Listen To Her Heart," "Free Fallin'," "I Won't Back Down," and the indelible duet with Fleetwood Mac singer Stevie Nicks "Stop Draggin' My Heart Around."
Check out: I Won't Back Down
Tom Petty And The Heartbreakers - I Won't Back Down (Official Music Video)
56: Bryan Adams
Renowned for his distinctive husky tenor and his consistently dependable vocal ability, Canadian superstar Bryan Adams has notched up over 75 million sales worldwide. Stand-outs include numerous evergreen hits such as "Summer Of '69," "Run To You," US chart-topper "Heaven" and, of course, 1991's legendary power ballad "(Everything I Do) I Do It For You," which topped the UK charts for no less than 16 weeks.
Check out: (Everything I Do) I Do It For You
55: David Lee Roth
Iconic, eccentric and manically energetic, vocalist "Diamond" David Lee Roth was one of Van Halen's defining components, along with Eddie Van Halen's guitar wizardry, and he became a nuanced and powerful vocal technician in his own right during his subsequent solo career. Strong, soulful and animated, Roth's versatile voice has a dark, chesty tone akin to Ian Gillan and he can belt it out with the very best of them.
Check out: Jump
54: Eric Clapton
Guitar god Eric Clapton only turned to singing out of necessity when pressured to perform lead vocals on Blind Faith's lone album in 1969. Despite his initial reluctance, however, he soon found he had a distinguished voice, and he can still put his inimitable stamp on everything from gritty rockers to sultry blues and tender ballads.
Check out: Layla
53: Little Richard
Rock'n'roll pioneer Little Richard's raspy shouting style provided the genre with one of its most identifiable and influential vocal sounds. US music writer Richie Unterberger arguably summarised it best when he wrote that Richard's "high speed deliveries, ecstatic trills and the overjoyed force of personality in his singing was crucial in upping the voltage from high-powered R&B into the similar, yet different, guise of rock'n'roll".
Check out: Tutti Frutti
52: Eddie Vedder
Pearl Jam emerged as one of grunge's biggest acts, but their resilient and charismatic frontman has played a significant role in keeping them at rock's top table. Vedder's craggy baritone is instantly recognisable, but he has more range than many credit him with, and he can also reach higher notes with authority.
Check out: Black (from MTV Unplugged)
51: Joe Strummer
Vocal coaches could no doubt ridicule The Clash's iconic frontman Joe Strummer for his lack of technical ability, his poor phrasing and the barely-controlled anger in his delivery. Yet most discerning rock fans would just as quickly argue that these imperfections – combined with Strummer's seemingly unquenchable reserves of passion and his narrative brilliance –ensure that his band's greatest songs resonate today.
Check out: London Calling
50: Thom Yorke
Alongside a substantial body of work with Radiohead, Thom Yorke has collaborated with artists as diverse as UNKLE and Björk, and produced widely-praised soundtrack work such as the Academy Award-shortlisted Suspiria. His singing voice is broadly a tenor, but he has a unique timbre and his falsetto has an eerie, androgynous quality which has been widely-praised and often imitated – but never bettered.
Check out: Just
49: George Harrison
George Harrison was often overshadowed by his fellow-Beatles John Lennon and Paul McCartney, but he was no slouch as a vocalist. A high tenor, Harrison often sang high harmonies on Beatles songs, but he could also sing in a lower register when required. He had a very decent vocal range, with a bright, ringing quality that remains highly distinctive.
Check out: While My Guitar Gently Weeps
While My Guitar Gently Weeps (Remastered 2009)
48: Perry Farrell
Jane's Addiction and Porno For Pyros frontman Perry Farrell has a very distinct, bright and rather raspy tenor voice with a nasal quality. It has its critics, but it's also highly singular and, such is the way Farrell's unique tonality blends with the sprawling, psychedelic vibes of Jane's Addiction, it's hard to imagine any other vocalist providing the yin to the band's yang.
Check out: Irresistible Force
47: Marilyn Manson
Marilyn Manson has long been hailed as one of the most notorious and controversial figures known to rock. Yet, while his provocative image and shocking on- (and off-) stage antics usually grab the headlines, his distinctive creepy timbre and powerfully aggressive vocal delivery – which includes a propensity for truly eerie, blood-curdling screaming – shouldn't be overlooked.
Check out: Antichrist Superstar
46: Van Morrison
Van Morrison's chameleonic career has seen him tackle everything from Them's earthy R&B to the dreamy abstractions of the much-vaunted Astral Weeks. While his prolific work rate shows no signs of letting up, neither does his ability to sprinkle vocal stardust all over his latest releases, such as the jazz-tinged Versatile and The Prophet Speaks' consummate collection of covers and originals.
Check out: Got To Go To Where The Love Is
45: Lou Reed
He cut his teeth as an in-house songwriter for Pickwick Records, but Lou Reed created a whole new rock template with his half-spoken, half-sung New York drawl when he fronted The Velvet Underground. Though they sold few records at the time, the Velvets were a significant influence on the fast-rising David Bowie, who produced Reed's mainstream breakthrough album, Transformer, in 1972. Reed's deadpan delivery remained the ideal vehicle for later career classics New York and Magic And Loss, but it divided critics right up to his death, in October 2013.
Check out: Venus In Furs
44: John Fogerty
Creedence Clearwater Revival notched up a seemingly endless string of hits in the late 60s and early 70s. However, if you didn't know they hailed from San Francisco's Bay Area, you'd probably assume they were from the Deep South, as John Fogerty's earthy vocal style suggested he'd been baptised in the Mississippi delta. "I had trouble explaining that," Fogerty once told Rolling Stone. "I hadn't been to Mississippi when I wrote "Proud Mary,' or Louisiana when I wrote "Born On The Bayou,' but somehow it all just seemed familiar to me."
Check out: Green River
43: Sting
Sting's voice had a manic urgency when he started scoring hits with The Police, among them "Roxanne" and "Message In A Bottle," but it has matured steadily over the years, and his solo career has yielded consummate performances such as those found on "Fields Of Gold" and "If I Ever Lose My Faith In You." Along the way he's frequently demonstrated his versatility as a vocalist, with the haunting "Every Breath You Take" and the yearning "King Of Pain" providing another two of his personal bests.
Check out: Every Breath You Take
42: Prince
Hailed as a master musician who could outplay anyone on almost any instrument on the planet, Prince's range as a singer was almost as wide as the stylistic shifts in his music. His early albums saw him affect an androgynous falsetto that played up to his penchant for blurring boundaries – a style that would later evolve into the most seductive voice on this list of the best male rock singers. When he wasn't dropping funky exhortations that worked dancefloors into a frenzy, his vocal arrangements often revealed a gospel influence that sometimes gets overlooked. In short, Prince's was one of the most emotive voices in music – and he had one hell of a scream to prove it.
Check out: The Beautiful Ones
41: Roger Waters
Though for years Pink Floyd's second-fiddle vocalist, behind Syd Barrett and then Dave Gilmour, many would argue Roger Waters was always the band's driving force. Vocally, Waters scored a few early credits on tracks such as the pastoral "Grantchester Meadows" and the sinister "Careful With That Axe, Eugene," but he only began to challenge Gilmour on 1977's Animals, before emerging more forcefully on The Wall and The Final Cut.
Check out: The Gunner's Dream
40: Kurt Cobain
Rather like Hendrix or Elvis Costello, late grunge icon Kurt Cobain always cops the plaudits for his songwriting skills and his guitar playing, but he's rarely afforded his due as a vocalist, even though his raw, raspy delivery inspired a generation with songs such as "Smells Like Teen Spirit," "Lithium," and "Heart-Shaped Box." It's perhaps best represented on Nirvana's widely-acclaimed MTV Unplugged, wherein he pours his heart and soul into stripped-down versions of the band's key tracks and a series of inspired covers.
Check out: All Apologies (from MTV Unplugged)
Nirvana - All Apologies (MTV Unplugged)
39: Roy Orbison
One of rock'n'roll's founding fathers, Roy Orbison had a one-of-a-kind voice with a three-octave range and what one writer referred to as a "glass-shattering falsetto". It was the combination of his melancholic baritone and graceful songwriting style that truly set Orbison apart, however, and its power led Elvis Presley to refer to the influential, Texan-born musician as "the greatest singer in the world.".
Check out: You Got It
38: Brian Johnson
Former Geordie frontman Brian Johnson faced the daunting prospect of replacing the charismatic Bon Scott when he joined AC/DC in 1980, but he quickly established himself on the band's phenomenal, multi-milling-selling Back In Black. His grainy, Robert Plant-esque wail remained an essential part of the band's make-up until 2016 when he was forced to retire on medical advice due to hearing loss. Despite this, rumours currently persist that Johnson is back in the fold as AC/DC prepare a new album.
Check out: You Shook Me All Night Long
37: Rod Stewart
Rod Stewart's distinctively raspy voice first came to prominence when he made some awe-inspiring records with The Jeff Beck Group and Faces in the late 60s and early 70s. Initially running concurrently, his solo career began with 1969's An Old Raincoat Won't Ever Let You Down, though 1971's Every Picture Tells A Story – featuring signature hit "Maggie May" – made him a household name. In 2008, Billboard placed Stewart at No.17 on their Hot 100 All-Time Top Artists list, and he's still one of the industry's most consummate performers.
Check out: Maggie May
36: Michael Hutchence
Unlike some of the best male rock singers, INXS' Michael Hutchence was lauded primarily as an electrifying live performer, but he possessed a robust baritone with plenty of range. Promising from the get-go, he established himself as a singer of note with the Listen Like Thieves and Kick albums, and his passionate performances on hit records such as "Need You Tonight," "Never Tear Us Apart," and "Mystify" remain among the best in 80s pop.
Check out: Never Tear Us Apart
35: Elton John
Elton John originally sang in a much higher range at the time of his million-selling breakthrough album, 1973's Goodbye Yellow Brick Road, though he explored a much deeper range after he worked with R&B producer Thom Bell in 1977, and his timbre again naturally deepened after he had vocal surgery in Australia prior to 1988's Reg Strikes Back. The star favours his latter-day vocal delivery ("It's really improved over the last few years, there's more resonance to it," he told Billboard in 2004), but whichever period of his career you prefer, there's plenty to savour.
Check out: Your Song
Elton John - Your Song (Live In Las Vegas)
34: Rob Halford
Capable of alternating between a throaty growl and an ear-splitting falsetto, Judas Priest's Rob Halford is the owner of a versatile voice with a wide vocal range. Along with Ronnie James Dio and Iron Maiden's Bruce Dickinson, Halford is widely regarded as one of the pioneers of the pseudo-operatic vocal style later adopted by scores of power-metal frontmen and he regularly appears near the top of most credible lists seeking to pay tribute to the best singers in metal/hard rock.
Check out: Breaking The Law
33: Joey Ramone
Dee Dee Ramone once said of his bandmate Joey Ramone, "All the other singers [in New York] were copying David Johansen [of New York Dolls]… but Joey was totally unique." The late bassist wasn't wrong. Often imitated, never bettered, Joey's signature cracks, snarls, hiccups, crooning and youthful-beyond-his-years voice made for one of the punk era's most recognisable voices.
Check out: Danny Says
32: Bruce Dickinson
Billboard have suggested that Bruce Dickinson earned his nickname, "The Air Raid Siren", due to "the ferocious power of his singing". There may be some truth in that, though the Iron Maiden frontman has a wide vocal range and can call upon a quasi-operatic tenor, so – like his much-vaunted contemporaries Ronnie James Dio and Rob Halford – he has subtlety and technique on his side, as well as grit, guts and firepower.
Check out: The Number Of The Beast
31: Steve Perry
A vocalist's vocalist, former Journey frontman turned solo star Steve Perry's distinctive tenor has picked up accolades across the board, and he can number musical icons from Jon Bon Jovi to Queen's Brian May among his fans. As to his vocal dexterity, former American Idol judge and Journey session man Randy Jackson perhaps put it best when he said, "Other than Robert Plant, there's no singer in rock that can even come close to Steve Perry. The power, the range, the tone – he mixed a little Motown, a little Everly Brothers, a little Zeppelin – and created his own style."
Check out: No Erasin'
30: David Coverdale
Yorkshire-born David Coverdale is the possessor of a velvety baritone with a serviceably bluesy inflection which has stood him in good stead across five decades and found him helming glorious hard rock records with both Deep Purple and Whitesnake, as well as the widely-acclaimed Coverdale-Page album with Led Zeppelin legend Jimmy Page. He's long been highly rated by fans and contemporaries, with former Whitesnake guitarist Doug Aldrich saying, "He has the biggest voice and a giant tone."
Check out: Fool For Your Loving
29: Alice Cooper
Such was the level of theatricality involved in Alice Cooper's original stage act that the mock executions, fake blood, dismembered dolls and live snakes all tended to overshadow his band's chops and the fact that Cooper himself was a more than half-decent singer. Indeed, his feral, raspy vocals more than make their presence felt on his (un)holy trinity of early 70s albums, Killer, School's Out and Billion Dollar Babies, while "Poison," from 1989's Trash, found him hitching up to the power-ballad bandwagon and relaunching his career in style.
Check out: Under My Wheels
28: Brandon Flowers
One of contemporary rock's most charismatic voices, The Killers' Brandon Flowers possesses a dramatic low tenor which has already graced a bucketload of hits ranging from the gospel-tinged "All The Things We've Done" through to "The Man' and 2019's hard-hitting, politically-resonant "Land Of The Free." Flowers remains especially proud of The Killers' signature hit, "Mr. Brightside," telling Spin magazine in 2013, "It's stood the test of time and I'm proud of it. I never get bored of singing it."
Check out: Mr. Brightside
The Killers - Mr. Brightside (Official Music Video)
27: Anthony Kiedis
Initially known for his rapid-fire rap technique, Anthony Kiedis' distinctive baritone gradually revealed itself as Red Hot Chili Peppers shifted from the frantic funk-punk of their early years through to a more mainstream-friendly mixture of punk, psychedelia and arena-rock. Though not as adventurous or acrobatic as fellow-baritones Chris Cornell and Axl Rose, Kiedis remains a formidable performer on his own terms.
Check out: Under The Bridge
26: Bob Dylan
Nobody dares disagree that Bob Dylan is one of the most iconic singer-songwriters of them all, but as a vocalist he arguably represents the largest jar of Marmite known to rock. However, while some hate the harsh, grating quality of Dylan's voice, others praise it for its phrasing, and Dylan's ability to imbue every syllable with meaning. When you consider he's put his inimitable stamp on styles as diverse as country (Nashville Skyline), gospel (Slow Train Coming), blues (Time Out Of Mind) and the heartbroken balladry of Blood On The Tracks, it's hard to disagree.
Check out: Forever Young
25: Neil Young
Hard to classify (he's technically a counter-tenor) and easy to parody, Neil Young is another iconic performer whose passionate, yet nasally vocal delivery polarises opinion. However, his sizeable canon has seen him put a singular spin on everything from the raging rock'n'roll of Crazy Horse to the country stylings of Harvest and the furious, politically-charged Living With War. Even his detractors would have to concede that rock'n'roll would be significantly poorer without the presence of this ornery Canadian.
Check out: Like A Hurricane (from Live Rust)
24: Bruce Springsteen
Bruce Springsteen receives acres of praise for his vivid, blue-collar lyricism and his narrative abilities, but his big, raspy baritone has rarely let him down. With more than ten Grammy Awards to his name, Springsteen is one of the most celebrated musicians of his generation. Intense, powerful, and one of rock'n'roll's most celebrated live performers, his shows often clock in at over three hours and his albums are littered with landmark vocal performances. The likes of "Born To Run," "Born In The USA," "Thunder Road," and "Brilliant Disguise" are barely the tip of a truly gargantuan iceberg.
Check out: Brilliant Disguise
23: Bryan Ferry
Sartorially elegant and blessed with a seductive croon to match, former Roxy Music frontman turned solo star Bryan Ferry has been one of the most stylish men in pop for over four decades. In addition to being a highly prolific songwriter, Ferry is also widely renowned as an interpreter of other people's songs, including the Great American Songbook standards he recorded for 1973's These Foolish Things and the selection of Bob Dylan songs he made his own on 2007's Dylanesque.
Check out: Do The Strand
22: Phil Lynott
Though Thin Lizzy were primarily a rip-roaring hard rock outfit, frontman Phil Lynott frequently displayed his more sensitive side, copping plaudits for his insightful, poetic lyrics and his natural charisma. His distinctive, Celtic-tinged vocal delivery was also versatile enough to master material ranging from expansive ballads ("Still In Love With You"), to crunching rockers ("Jailbreak"), tender pop songs ("Sarah") and even the timeless "Dancing In The Moonlight," on which Lynott paid affectionate homage to Van Morrison's blue-eyed soul.
Check out: Dancing In The Moonlight
21: Ronnie James Dio
Possessing a powerful, resonant voice much larger than his diminutive physical stature would suggest, New Hampshire-born Ronnie James Dio rose to prominence as part of the late 70s and early 80s metal and hard rock scene. Well known for his medieval-themed lyrical style and his ability to master both the hardest of rockers and the lightest of ballads, he recorded landmark albums with Rainbow, Black Sabbath and the widely-acclaimed Dio. While he passed away in 2010, he remains one of the most influential metal frontmen of all time.
Check out: Holy Diver
20: Bon Scott
A Scottish-born expat with a voice sounding like it had been liberally soaked in whiskey, AC/DC's Bon Scott established himself as one of rock's truly great frontman long before his premature death, aged 33, in February 1980. Joining AC/DC after a spell fronting Aussie prog-rock outfit Fraternity, Scott's roguish charisma and belting vocal delivery was one of the wow factors of the band's seminal run of albums during the late 70s, the last of which – 1979's Mutt Lange-produced Highway To Hell – elevated them to rock's big league.
Check out: Highway To Hell
19: Jim Morrison
Often praised for his poetic lyrics and sensual stage presence, Jim Morrison's vocal prowess is often overlooked. Early demos reveal him as nervous and inexperienced, but he quickly grew in confidence through regular gigging, and by the time The Doors recorded their seminal, self-titled debut album late in 1966, he'd pretty much nailed his signature croon. As any number of biographies have revealed, Morrison had a penchant for personal excess – which started to take its toll on his voice – but his rich, distinctive baritone nonetheless held up well throughout The Doors' six-year career.
Check out: Love Me Two Times
18: Iggy Pop
For many music fans, Iggy Pop is the very embodiment of rock'n'roll. Indeed, his legend was already enshrined after he crawled from the wreckage of The Stooges with three seminal albums under his belt. As a vocalist, however, his deep baritone only came into its own on The Idiot and Lust For Life, his two David Bowie-produced touchstones from 1977. It's only improved with maturity, with his much-acclaimed 2016 Josh Homme collaboration, Post Pop Depression, rewarding him with the first Billboard Top 20 success of his long and winding career.
Check out: The Passenger (with Josh Homme, live at London's Royal Albert Hall)
17: David Bowie
Though pop stars really don't get more iconic than David Bowie, the self-styled Thin White Duke wasn't a natural-born vocalist, with his school teachers rating his voice as simply "adequate". However, Bowie honed his skills and achieved mastery over his voice, which was generally dubbed a baritone but actually had fantastic range and – rather like The Kinks' Ray Davies – contained a unique Englishness. From his self-titled debut album through to ★, David Bowie bequeathed us an embarrassment of riches. We really won't hear his like again.
Check out: Space Oddity
16: Jon Bon Jovi
Jon Bon Jovi is broadly a tenor, but with a vocal range stretching between four and five octaves, giving him plenty of flexibility. The Bon Jovi frontman also has a distinct, slightly nasally quality to his delivery which allows him to conquer material as diverse as the Americana-tinged "Blaze Of Glory" and melting ballads ("I'll Be There For You") as well as evergreen, arena-sized anthems such as "You Give Love A Bad Name," "Bad Medicine," and the ubiquitous "Livin' On A Prayer," which turned his band into superstars.
Check out: Bad Medicine
Bon Jovi - Bad Medicine (Official Music Video)
15: Chuck Berry
Chuck Berry's sizzling guitar playing, his dazzling live performances and his vivid lyrical skills have influenced seminal performers ranging from Keith Richards to Bruce Springsteen. However, the Missouri-born trailblazer's clear enunciation and gutsy vocal style were also instantly recognisable and an indelible part of a remarkable package. Perhaps John Lennon put it best when he suggested, "If you tried to give rock'n'roll another name, you might call it Chuck Berry."
Check out: Johnny B Goode
14: Chris Cornell
The possessor of a remarkable, multi-octave vocal range, the much-missed Chris Cornell was one of the most versatile vocalists known to rock. His dexterity played a key role in setting Soundgarden apart from their grunge-era rivals and it later allowed him to put his inimitable stamp on a distinguished solo career and the three highly-regarded albums he recorded with hard rock supergroup Audioslave. As his performances on songs ranging from the woozy, psychedelic "Black Hole Sun," the complex "Spoonman," and the visceral "Jesus Christ Pose" prove, Cornell was a truly fearless vocalist.
Check out: Spoonman
13: Bono
During U2's early days, Bono got by through a combination of youth, energy and chutzpah, but he learnt his craft quickly and by the time his band recorded their landmark albums The Unforgettable Fire and The Joshua Tree, he was laying down vocals dripping with poignancy and emotion on songs such as "Pride (In The Name Of Love)," "With Or Without You," and "I Still Haven't Found What I'm Looking For." During the 90s, he added some falsetto to his armoury, but the sweeping, arena-sized anthems that made U2's name ("One," "Beautiful Day," "Sometimes You Can't Make It On Your Own") will always be his forte.
Check out: With Or Without You
12: Steven Tyler
Sometimes dubbed the "Demon Of Screamin'" for his trademark high screams and his on-stage acrobatics, Aerosmith's Steven Tyler possesses one of rock's most durable voices, with his high tenor and four-octave range playing a major role in his band becoming one of the best-selling hard rock acts of all time. Tyler once told Billboard his philosophy was to "kick ass and leave a footprint", and his killer vocals have been doing just that for the past 50 years, with hits such as "Walk This Way," "Love In An Elevator," "Janie's Got A Gun," and "Sweet Emotion" chalking up all the proof anyone could ever need.
Check out: Love In An Elevator
11: Joe Elliott
Def Leppard's Joe Elliott has an extremely versatile larynx that still allows him to reach the high notes on classic tracks such as "Photograph," "Rock Of Ages," "Bringin' On The Heartbreak," and "Pour Some Sugar On Me." Talent and aptitude are obviously the main ingredients, but Elliott has also been careful to preserve his voice over four decades, working with a vocal coach and doing warm-up routines which keep him in top form. "My vocal range has improved by actually just going down in register," he told US radio station WSFL in 2018. "I think that just comes through age, experience and maturity, I suppose."
Check out: Hysteria
10: Axl Rose
According to an article in the Telegraph in 2014, Axl Rose is capable of reaching notes spanning six octaves, with the feature suggesting that the esteemed Guns N' Roses frontman "has a lower baritone than Barry White, and can reach higher notes than Tina Turner and Beyoncé". You could discuss the science all day, but suffice it to say, Rose's remarkable range marks him out as one of rock's most formidable vocalists, with his dynamic performances on songs ranging from anthemic rockers ("Sweet Child O' Mine," "Welcome To The Jungle") to power ballads ("Don't Cry," "November Rain") having long since marked him out as one of the greats.
Check out: November Rain
Guns N' Roses - November Rain
9: Paul Rodgers
Renowned for his raspy, yet soulful vocal style, former Free and Bad Company frontman Paul Rodgers may not enjoy the iconic status of some of the hallowed names here, but he's highly regarded by the best in the business. He even took on Freddie Mercury's mantle when he toured with Queen's Brian May and Roger Taylor (as Queen + Paul Rodgers) across 2005-06, with the shows leading to 2008's The Cosmos Rocks album. In a 2005 interview with Louder magazine, Brian May said, "Free's Fire And Water is one of our real inspirations and influences. Freddie was a huge fan of Paul's – he was one of the few singers he really looked up to."
Check out: All Right Now
8: Elvis Presley
Not just a rock'n'roll superstar, but one of the 20th Century's most iconic figures, Elvis Presley revolutionised the musical landscape with his stage presence and sex appeal, with Paul McCartney later admitting, "I doubt very much if The Beatles would have happened if it was not for Elvis." A major component of the phenomenon was Presley's voice, which started out much lighter, but later matured into a baritone with a soft lower register and allowed The King to dabble in gospel, Dixieland and country as he drifted further from his rockabilly roots.
Check out: Suspicious Minds
7: Ozzy Osbourne
In the technical sense, Ozzy Osbourne can't compete with multi-octave hard rock/metal leviathans such as Rob Halford, Bruce Dickinson or Ronnie James Dio, yet he still developed a unique, charismatic style that was somehow the very epitome of heavy metal. Indeed, it's simply impossible to imagine anyone else nailing any of the early Black Sabbath classics ("War Pigs," "Sabbath Bloody Sabbath," "Iron Man," "NIB," "Lord Of The World"; we could go on…) with even a modicum of the passion and ferocity Ozzy invests in them.
Check out: NIB (from The End – Live)
6: Paul McCartney
Broadly, Paul McCartney tends to be remembered for the gentler, more nostalgic songs he wrote, both for The Beatles and as a solo artist. And, yes, melodic treats such as "Yesterday", "Blackbird", "She's Leaving Home," "Penny Lane," and "Let It Be" are littered here, there and everywhere in his canon. However, McCartney was also the primary architect of hard-rocking tunes of the caliber of "I Saw Her Standing There," "Get Back," and "Back In The USSR", while his legendary "White Album" screamer, "Helter Skelter", is often cited with inventing the heavy metal genre.
Check out: Helter Skelter
Helter Skelter (Remastered 2009)
5: John Lennon
Like his former bandmate, John Lennon was similarly chameleonic as a singer. Rebellious and iconoclastic, he's often painted as The Beatles' outspoken cynic, the guy whose angst and bitters provided the antidote to Paul McCartney's fluffier love songs. Yet again, however, that's only half the story. While his unmistakeable baritone could dispense the unbridled angst of "Cold Turkey," "Mother," or "Yer Blues", it was just as adept at wrapping itself around the wistfulness of "In My Life," the glorious melancholy of "Strawberry Fields Forever" or the timeless beauty of "Imagine."
Check out: Imagine
IMAGINE. (Ultimate Mix, 2020) - John Lennon & The Plastic Ono Band (with the Flux Fiddlers) HD
4: Roger Daltrey
Roger Daltrey's pugnacious R&B growl was ideal for The Who's early mod-inclined output, but as the iconic London band developed, so did their frontman. Pete Townshend once told Rolling Stone that his colleague had come on in leaps and bounds circa 1969's legendary Tommy ("Roger then realised that he had a full range of sensibilities that he could tap into as a singer"), and from there on, masterful albums such as Who's Next, Quadrophenia and The Who By Numbers demonstrated that Daltrey had grown into a powerhouse frontman who helped define what swaggering rock gods looked and sounded like.
Check out: Love Reign O'er Me
The Who - Love Reign O'er Me (Live At Hyde Park)
3: Robert Plant
Arguably the most revered hard rock vocalist of them all, Robert Plant is an absolute titan of his genre. Famous for his stamina, his belting style and mind-boggling vocal gymnastics, his estimable body of work with Led Zeppelin found him excelling across everything from volcanic rockers ("Immigrant Song," "Black Dog," "Whole Lotta Love") to imperious blues ("Since I've Been Loving You," "You Shook Me") and tender balladry ("Thank You"). Elsewhere, tour de forces such as "Babe I'm Gonna Leave You," "In My Time Of Dying," and "Achilles Last Stand" forced him to pull out all the stops and more, but he was always equal to the job. Inspirational.
Check out: Immigrant Song (live in 1972)
2: Mick Jagger
One of rock's greatest ever frontmen, Mick Jagger is in a class of his own. As a rock singer, he's also constantly proved his worth when his band have branched out from their trademark sound into genres such as gospel ("Shine A Light"), country ("Far Away Eyes," the estimable "Wild Horses"), psychedelia ("She's A Rainbow"), courtly balladry ("Angie," "Lady Jane") and even elegant, string-kissed beauties such as Sticky Fingers' majestic "Moonlight Mile." If forced to choose just one performance, you might go for the provocative and truly captivating "Sympathy For The Devil," but the times when Mick Jagger hasn't delivered satisfaction are few and far between.
Check out: Sympathy For The Devil
Sympathy For The Devil ((Original Single Stereo Version))
1: Freddie Mercury
The box office-busting success of the Bohemian Rhapsody biopic brought Queen back into the limelight in 2018, and then they ended the year with the news that "Bohemian Rhapsody" was officially the most streamed song from the 20th Century. Perhaps more than anything, however, all the retrospective activity reminded us exactly why the flamboyant Freddie Mercury and his fearless, four-octave vocal range still rocks us like no other rock singer before or since – and why he'll likely remain the champion of best male rock singers for many years to come.
Check out: Bohemian Rhapsody
Queen – Bohemian Rhapsody (Official Video Remastered)
Looking for more? Discover the best female rock singers of all time. Think we missed one of the best male rock singers of all time? Let us know in the comments below.