Pete Townshend
The British rock singer-songwriter has a successful solo career as well as his role in the Who, one of the biggest rock bands of all time.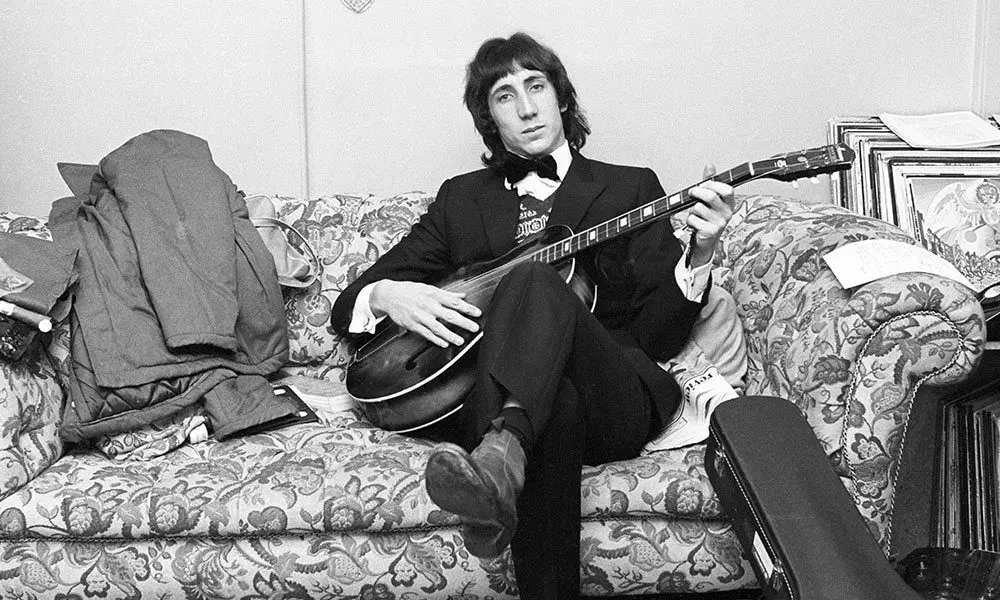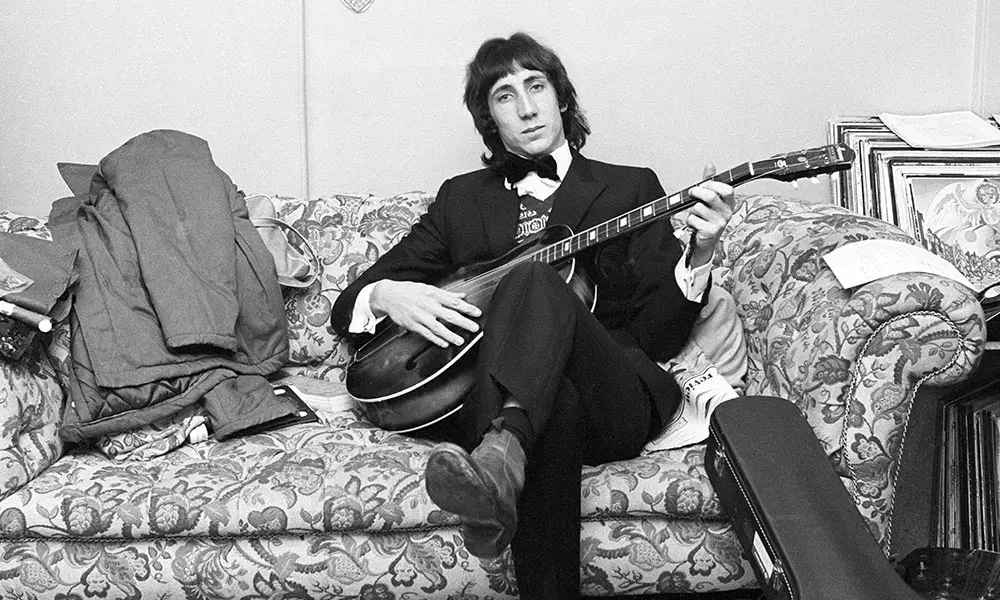 One of the all-time giants of British music – be that pop, rock, operatic and more – Pete Townshend is a multi-Grammy Award-winning British national treasure whose name is synonymous with the kind of groundbreaking, integrity packed achievements that have enriched popular culture. As founding member and leader of The Who (and that's another story for another time) Townshend is revered as a tastemaker. Without his songwriting and guitar innovation, the entire landscape of the 1960s would have been immeasurably less interesting. Today, having just turned 70 this force of nature shows no signs of letting up. Indeed he has created a new orchestral version of one of The Who's landmark albums – Quadrophenia. The new incarnation of this classic rock opera is the latest chapter in Townshend's lifelong mission to break the three-minute mould of the traditional pop song and take rock music to a higher artistic level.
In the 1960s he defined the concept of the 'rock opera' with Tommy, taking it a stage further with Quadrophenia. Conceived and written by Pete in 1973, it went on to become an iconic feature film. Rachel Fuller, a professional composer, orchestrator and singer-songwriter orchestrated the new 'symphonised' version of Classic Quadrophenia an album originally released by The Who in 1973. This is released by Deutsche Grammophon with a world premiere concert at the Royal Albert Hall, London on 5 July 2015, starring Pete Townshend and Alfie Boe – who sings the parts originally sung by Roger Daltrey. Performed by the Royal Philharmonic Orchestra and the London Oriana Choir conducted by Robert Ziegler. We are delighted to have the soundtrack available. Additionally, we recommend close inspection of Pete's other solo works such as Who Came First, Empty Glass, his Meher Baba discs on the Eel Pie imprint and The Iron Man: The Musical, a wonderful extravaganza featuring an amazing cast. Outside of strictly musical concerns, Townshend has a long history of charitable and philanthropic works and is one of the principal supporters of the Teenage Cancer Trust in the UK. Perhaps for his own reasons, he declines the offer of Royal recognition but we say, arise Sir Pete…
Born into a musical family in 1945 as the last major battles of World War 11 drew to a close Peter Dennis Blandford Townshend was a bookish lad who wanted to be a journalist until the draw of rock'n'roll lured him towards guitar playing, He studied graphic design at Ealing Art College (alongside Ronnie Wood and Freddie Mercury) and under the influential auto-destructive art pioneer Gustav Metzger he found his own direction.
Immersing himself in R&B and blues legends Pete dropped out in 1964 and joined the Detours with old friend John Entwistle and Roger Daltrey, supporting major acts of the time like Screaming Lord Sutch, Cliff Bennett and the Rebel Rousers and Johnny Kidd and the Pirates. His musical education coming on apace Pete started writing and when his room-mate Richard Barnes suggested a name change to The Who, closely followed by the arrival of drummer Keith Moon, the stage was set for what would become rock history.
We must pick him up as he begins his solo career in 1970 with the album Happy Birthday, first in a series of tributes to his spiritual mentor Meher Baba. His debut album proper is Who Came First (1972), depicting him in his famous white boiler suit and black boots. This self-produced affair includes demos from the then aborted Lifehouse concept, some of which was used on Who's Next.
Working in his advanced home studio Pete maintained a nucleus that would serve him well in Ronnie Lane, Billy Nicholls and Caleb Quaye, a formidable quartet. With outstanding material like "Pure and Easy", "Nothing Is Everything (Let's See Action)" and the inspired "Parvardigar" this auspicious disc is available in the 2006 reissue with bonus tracks – "The Seeker" and "Mary Jane" amongst them – also a version of Cole Porter's "Begin the Beguine", a song he would have grown up hearing in the parental homes in Chiswick and Acton.
After another Baba inspired release, With Love, Townshend waited until he had enough of what he considered to be high-class songs for the Rough Mix disc, a studio album featuring his friend Lane again. Produced by Glyn Johns, Rough Mix has many splendid guests: Eric Clapton, Gallagher and Lyle, Stones men Ian Stewart and Charlie Watts, and Entwistle providing the horns on the standout "Heart to Hang Onto" and "Till the Rivers All Run Dry". The short and sweet "Annie" is a co-write with Clapton and the general mood of the material is closer to pastoral folk-rock than the post-Mod sound of The Who. Again, check out the 2006 reissue for the three bonus tracks, two from Lane, one from Pete.
Empty Glass (1980) contains many songs that would easily have settled inside the Who template. The punky, brassy "Rough Boys" is one while the title track was worked up during the Who Are You sessions two years earlier. The hit single "Let My Love Open the Door" is particularly fine but then so is "A Little Is Enough", a telling and mature reflection on his personal life at that time. Working with Chris Thomas as a producer was an inspired move since Empty Glass stands up today as a classic. The Kinks inspired "Keep on Working" has been somewhat dismissed by Pete but we love it. The 2006 version includes four demo/work in progress alternates and the overall mood, one where aspiration and fame are set in the balance, signals this as an important release.
All The Best Cowboys Have Chinese Eyes (1982) sees the artist sticking with Thomas for another even more ambitious set of songs. Ever devoted to personal truth Townshend is one of the most candid and painstaking of lyricists and that quality shines through on " Face Dances, Pt. 2", an expression of disaffection with his career and life that pulls no punches. Some kind of catharsis arrives in "Somebody Saved Me" (later reworked by The Who) and the musical atmosphere is compelling throughout thanks to Virginia Astley's piano colourations, a rock solid rhythm section and Pete's deft use of synthesisers including the legendary Arp 2500 – he is it shouldn't be forgotten, a pioneer in the use of integrating synthesisers in rock music.
In 1983 Atco released the compilation double-album Scoop, 25 demos of songs released or put on hold by The Who. This beauty contains the early "So Sad About Us", "Squeeze Box", "Bargain" and "Behind Blue Eyes" (from Who's Next/the Lifehouse project), "Magic Bus" and "Love Reign o'er Me". There is also the guitar tribute "To Barney Kessell", excerpted piano from Quadrophenia and the very down-home "Cookin'" and "Goin' Fishin'" – a superior form of nostalgia.
The West London drenched White City: A Novel features a dark slice of London verité. Guests include Dave Gilmour, Clem Burke, Phil Chen and old buddies Tony Butler and the prolific and talented drummer Simon Phillips. The opening "Give Blood" is an experiment given to the band but "Face the Face" is a big overdubbed monster with modern production and plenty of bite. Check the 2006 issue where Pete covers The Beat's "Save It for Later".
The live at Brixton Academy disc Deep End Live! Was recorded in 1985 and released a year plus later. This is a stage set that demands rediscovery. It contains a great take on Robert Parker's "Barefootin'", Sonny Boy Williamson's "Eyesight to the Blind" and crowd-pleasing romps across "Pinball Wizard", "I Put a Spell on You", "Magic Bus" and the finale "Won't Get Fooled Again".
Another Scoop (1987) is an archival return that like its predecessor delivers what you want to hear. Or as Pete put in the liner note "This is the second in a series of albums bringing together demo-tapes, home recordings and unreleased oddities produced during my career in and out of The Who." It's essential for the devoted fan since it contains original versions of everything from "Pictures of Lily" and "Substitute" to "You Better You Bet" and "The Kids Are Alright". Thank God for the well-maintained home studio!
The Iron Man: The Musical is an adaptation of Pete's friend Ted Hughes epic with a cast featuring Roger Daltrey, Nina Simone, Deborah Conway and John Lee Hooker. All of The Who in their then incarnation appear on "Dig" and "Fire" (the Arthur Brown song of note that Townshend helped helm in 1968). Got to be heard for Hooker singing "I Eat Heavy Metal" and Simone's appearance on "Fast Food".
The conceptual Psychoderelict is a densely layered affair from 1993. Ostensibly a searching examination of the music business and a rocker's life – partly autobiographical, though not entirely – there is humour and pathos in equal measure here. The combination of music and drama (it has the feeling of a radio play rather than a full-blown Townshend musical opus) divided opinion at the time but if an artist is allowed to confront harsh truths he is unlikely to care too much about the brickbats.
The final compilation, Scoop 3, is less geared to older Who material but does feature a plethora of new songs on a generous 2-CD set. Meanwhile, 1995's Scooped cherry-picks the previous sets and The Best of Pete Townshend (1986) is a concise solo overview with the best version of "English Boy" and other delights like "Pure and Easy".
The Lifehouse Chronicles box set finally saw the light of day in 2000 on Pete's own Eel Pie label, also his publishing outlet. Set across six CDs this is an exhaustive trawl across some pristine highlights, though it is also possible to obtain the abridged Lifehouse Elements.
Following several live releases on that label we return to the compilations Gold, The Definitive Collection and the remastered Truancy: The Very Best Of Pete Townshend. All these offer a crisp insight into the man's work. Classic Quadrophenia brings him and us up to date. Who's next? Who knows? Watch this space. Pete Townshend continues to make music for all generations. His legacy is immense and his own work shows just why he deserves all the kudos coming his way.
Words: Max Bell
Format:
UK English