Up To 11: The Songs That Inspired Heavy Metal
From heavy blues outings of the late 60s to pioneering anthems from the early 70s, we bring you just a few songs that inspired heavy metal.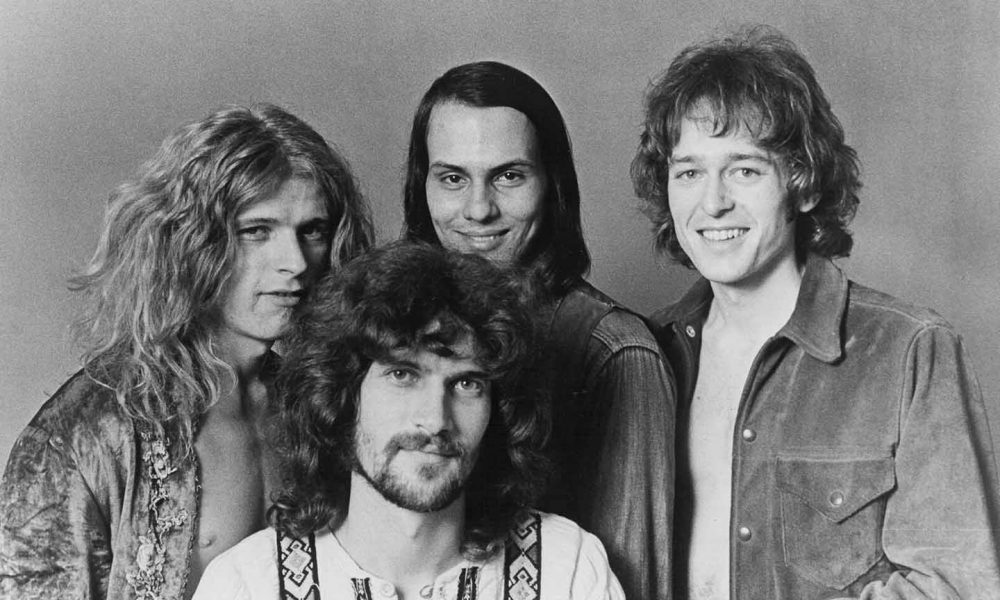 From heavy blues outings of the late 60s to pioneering hard rock anthems from the early 70s, we bring you some of the heaviest proto-metal songs that inspired heavy metal and today's headbangers…
Cream: Spoonful (from Fresh Cream, 1966)
If you were a guitar-toting teenager in 1966 and '67, you were one of the luckiest people on the planet, especially if you were in London and into the blues. The two best power trios ever formed, Cream and The Jimi Hendrix Experience, decimated their competition in the blues clubs of the day. The former threesome – Eric Clapton, Jack Bruce, and Ginger Baker – never made it clearer that heavy metal came from the blues than with their searing, amped-up version of this Willie Dixon song.
The Jimi Hendrix Experience, Purple Haze (from the US edition of Are You Experienced, 1967)
What was the lumpen, stomping riff that opened "Purple Haze" – and who was the madman who delivered this dissonant racket to the masses via an upside-down Stratocaster? We know now that it was James Marshall Hendrix, sometime US Army serviceman and session musician, discovered in New York and transplanted to London for a short but vivid life revolving around acid and a completely new guitar sound. At the time, though, Jimi seemed like a being from another dimension.
The Beatles, Revolution (single B-side, 1968)
Ask any given Beatle-ologist which of the Liverpool quartet's songs most inspired heavy metal, and the answer you will likely get is "Helter Skelter," helped along by that song's grim Charles Manson connotations. Ask any guitarist the same question and you'll hear a different answer – because the core of any heavy metal song is the guitar tone. No Beatles song has as fuzzed-out an overdrive sound as the single version of "Revolution" (note, not the "White Album" version, which is much mellower).
Steppenwolf: Born To Be Wild (from Steppenwolf, 1968)
It's a bit of a cliché to remind ourselves that the line "Heavy metal thunder" from Steppenwolf's most famous song was the first time that the term had been used in a song. Still, let us not forget the impact that "Born To Be Wild" had on its release. Its bludgeoning guitar sound was among the most uncompromising of the class of '68, and the wailing organ that underpinned John Kay's throaty vocal was satisfyingly dissonant compared to the vacuous chart pop of the day. The Cult covered it successfully in '86; Slayer murdered it 16 years later still.
Blue Cheer, Summertime Blues (from Vincebus Eruptum, 1968)
It's pronounced "Win-kay-bus," headbanger! That, however, was as cerebral as the San Francisco blues-rock band Blue Cheer ever got, specializing as they did in thumping great guitar riffs and barked vocals. Their version of Eddie Cochran's 1958 youth anthem "Summertime Blues" throws in a bass solo and a shrieking lead guitar in place of the comedy baritone of the original, no doubt inspiring later versions by rockers including The Who, Van Halen, and Rush.
MC5, Kick Out The Jams (from Kick Out The Jams, 1968)
Back in '68 it wasn't exactly common to begin your latest pop disc with a swear word, but that's exactly what the Michigan rockers MC5 chose to do with "Kick Out The Jams," one of the most enjoyably unreconstructed counterculture anthems ever written. Then again, most popular music back then didn't feature vocals like a football crowd shouting at the referee, or a stack of guitar tracks of mesmerizing density. It's little wonder that guitar music only got heavier and heavier in the wake of songs such as this one.
Iron Butterfly, In-A-Gadda-Da-Vida (from In-A-Gadda-Da-Vida, 1968)
It means "in the Garden Of Eden," see? In 1988, when LA thrashers Slayer covered Iron Butterfly's finest moment for a single B-side, few of their fans knew what the hell it meant. On looking back at the original cut, it's revealing to note the finesse with which the San Diego outfit played the song: it features spiraling organ, a slick bass part, and a near-operatic vocal performance from frontman Doug Ingle. "In-A-Gadda-Da-Vida" may have inspired the metallers of the future, but they were no mere three-chord trick.
Deep Purple, Hush (from Shades Of Deep Purple, 1968)
British rock ruled the international airwaves in the late 60s to a degree that is hard to imagine these days, with Deep Purple, Led Zeppelin, and Black Sabbath the three most influential – and, coincidentally, all Midlands-formed – rock acts. Of these, Purple were out of the blocks first, and while their Mk I line-up, fronted by the long-disappeared Rod Evans, never reached the commercial peaks of the Mk II band, this single was a song to treasure. Never mind that Britpop also-rans Kula Shaker later covered it: Purple inspired dozens, perhaps hundreds, of bands to metallic heights.
Led Zeppelin, Communication Breakdown (from Led Zeppelin, 1969)
What greater evidence of "Communication Breakdown"'s importance to the heavy metal world can there be other than the fact that it inspired Black Sabbath's best-known song, "Paranoid"? Yes, as Sabs songwriter (and godfather of heavy metal) Tony Iommi has often admitted, "Communication Breakdown"'s simple, guitar-heavy arrangement contributed much to his later composition. We'll think of it as a homage – a tribute, if you will.
Uriah Heep, Gypsy (from … Very 'Eavy… Very 'Umble, 1970)
What many people have forgotten all these years after the fact is that Uriah Heep, humble Londoners to a man, were absolutely massive in the late 60s and early 70s, storming through America on private jets and limos and headlining enormous arenas. "Gypsy" was one of many early Heep tunes that encouraged the rock fans of the world to come on board, and though it's less progressive and ambitious than the band's later epics, it still packs a serious punch.
Grand Funk Railroad, Shinin' On (from Shinin' On, 1974)
There must be something special about Flint, Michigan, given that it spawned Grand Funk Railroad (later Grand Funk), one of the biggest hard rock phenomena to emerge from middle America in the mid-70s. Though brontosaurus-like vocals, a piledriving stack of organ and bass parts, and Hendrix-level solos were par for the course for GFR, they also applied a soulful edge to their songwriting that was never more evident than on this career-best tune.
Shinin' On (Remastered 2002)