Grand Funk Railroad
Despite that monumental sounding name, and their ear-splitting decibel-defying brand of hard-core rock notwithstanding, the esteemed Grand Funk Railroad are a damn sight smarter than they're given the credit for.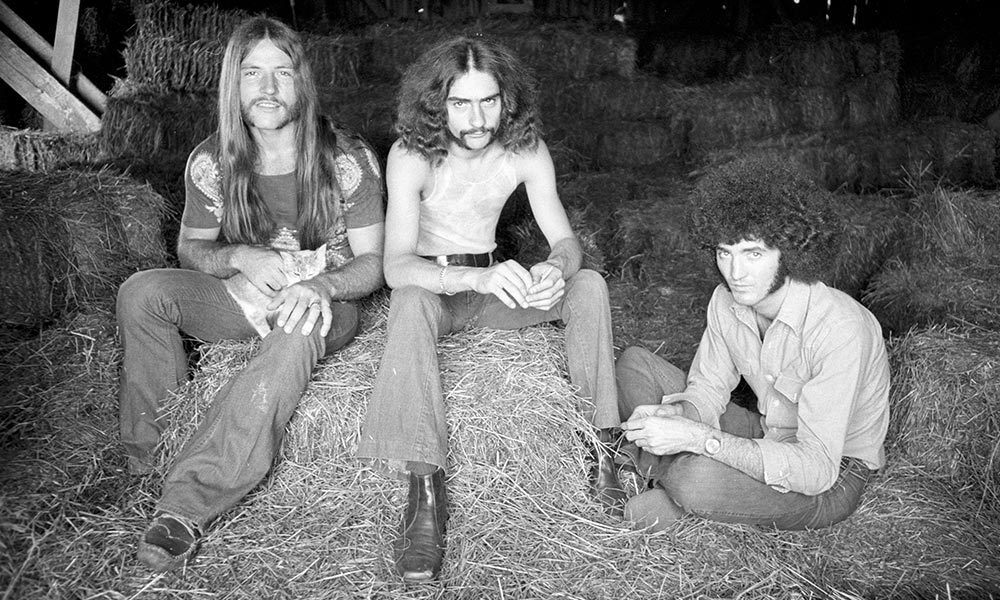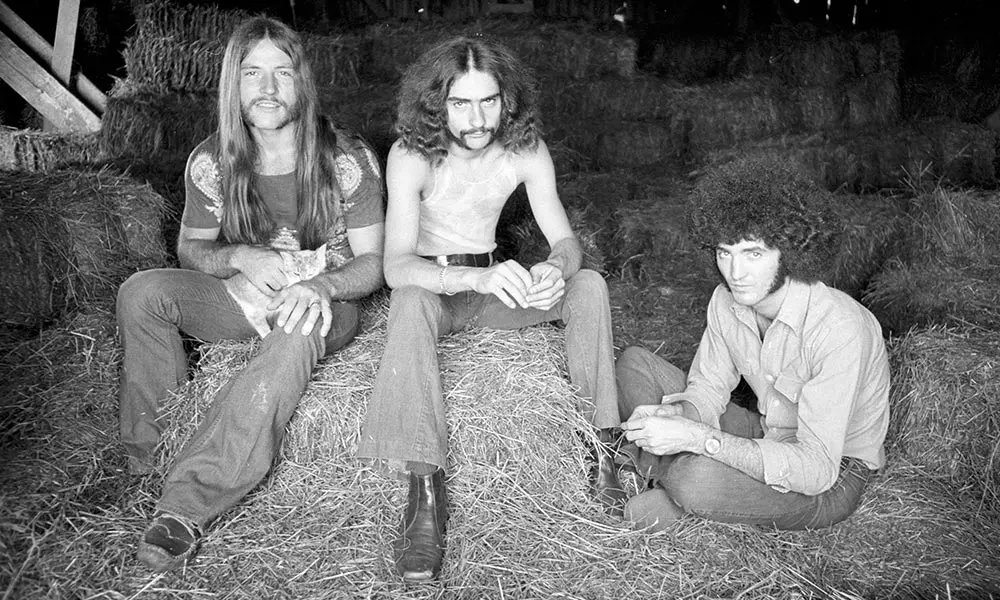 Despite that monumental sounding name, and their ear-splitting decibel-defying brand of hard-core rock notwithstanding, the esteemed Grand Funk Railroad are a damn sight smarter than they're given the credit for. For one thing, they blitzed the American heartland with a cocktail of rocking' blues whose power couldn't be denied yet they also shifted so many albums that they didn't bother to read their reviews they simply weighed their royalties. They are also responsible for dragging pre-metal rock onto FM radio thanks largely to the popularity of albums like On Time, E Pluribus Funk and We're An American Band. There's also a deal of humour percolating beneath the riffs and rhythm carnage – Frank Zappa was a closet fan and so is Homer Simpson – and they have recently celebrated '45 Years of Grand Funk' with a spectacular tour.
Crashing out of Flint, Michigan in the late 1960s the original group, named after the Grand Trunk Western Railroad railway line, were the ultimate power trio with Mark Farner (guitar, vocals) Don Brewer (drums, vocals and Mel Schacher (bass) giving the Cream template an American slant. They wowed unsuspecting crowds at the Atlanta Pop Festival in 1969 and made their debut that same year, selling over a million copies of the aptly titled On Time. Working with producer and manager Terry Knight the trio kicked ass on 'T.N.U.C', the anthemic 'Can't Be Too Long' and the psyche extravaganza 'Into the Sun'. The second album, Grand Funk (also 1969) pushed even further on the hits 'Mr. Limousine Driver' and 'Heartbreaker' and the proto-grunge 'Paranoid' as well as their take on the Animals' 'Inside Looking Out;, which became a regular showstopper. This rocktabulous disc is now available as Grand Funk Remasters: Grand Funk; also look out Grand Funk Remasters: Live Album (1970) which captures the Railroad on the way to double-platinum status in front of a baying Florida crowd who get the full raw power of the event.
Survival and E Pluribus Funk positioned GFR at the heart of the album to radio movement as listeners demanded to hear the likes of 'Footstompin' Music' and their gear crunching take on the Stones' 'Gimme Shelter'. E Pluribus Funk was notable for being released in a circular sleeve to reflect the coin-like design of the artwork. With bonus tracks to bolster these releases, we believe this era represents the Railroad during their first peak. At this time they beat the Beatles' previous record for ticket sales at Shea Stadium by selling all 65,000 places in two days.
For Phoenix, the band parted company with Knight (this would become a source of constant litigation over the years) and bossed the deal from within. Mark Farner now took over all writing controls and added keyboards player Craig Frost as well as Doug Kershaw's electric fiddle. Yet again the critics panned them but their audience remained loyal ensuring that the single 'Rock & Roll Soul' was a hit. Suddenly there was a change in the air and We're An American Band (1973) got grudgingly good notices for once! Produced with his usual sonic eccentricity by Todd Rundgren, his input was vital in recognising that Don Brewer had the soul-rock chops to tackle the title track and the strutting 'Walk Like a Man'. A polished, contemporary sound was enhanced by Farner's electric piano on the excellent 'Creepin'' and clever use of acoustic instruments. There was even a Quadraphonic 8-Track Cartridge available for techno-savvy truckers. The modern age had arrived in Funkville! Whatever, the formula worked fine and Todd stuck around to oversee Shinin' On which is graced by the number one hit 'The Loco Motion' (on which Rundgren plays the guitar), and Kylie Minogue still in Mary Janes.
All The Girls in the World Beware!!! (also 1974) saw Jimmy Ienner bringing his brand of pop expertise to the controls and he added string and horn arrangements to flesh out the in yer face rock antics and muscular riffs.
A second on the board's riot – Caught in the Act (1975) does what the title promises and is one of the overlooked great live albums that we're proud to draw to your attention now. The dark Born to Die finds the Railroad turning their attention to mortality and politics, not always subjects associated with them, and yet Farner is a more than decent lyricist as the previous eight top ten albums in a row will testify.
It doesn't end there either.  The live Bosnia (1997) is a benefit album recorded in their native Michigan that reunites the original group and features guests Peter Frampton and Todd Rundgren on guitars as well as the Michigan Symphony Orchestra on '2001: A Space Odyssey' and 'Overture'. This is a double-disc of Funk pomp and circumstance and nigh on 100 minutes of excellence.
Live: The 1971 Tour is another beauty culled from various East Coast shows that were left in the can until someone fortuitously discovered the masters. By now critical opinion had swung round in Grand Funk's favour and this is recommended. We also have superb compilations. Thirty Years of Funk: 1969-1999 – The Anthology is a triple-CD box set which cherry-picks the tried and trusted and finds space for a few new recordings and some unreleased material like a live version of 'We Gotta Get Out of This Place' and the lost gem 'Destitute & Losin''.
One thing that Grand Funk achieved is to offer an alternative to British progressive music. Unashamedly American in flavour they didn't strive for subtlety but they achieved it by default on tracks like 'Hooray' and 'Sally' and the detailed information in the packaging here will fill you in on their celebrated journey. The single-disc Greatest Hits (2006) offers a slimline alternative to the box while Trunk of Funk (Remastered) is absolutely priceless: packed like a gig equipment box it contains the first four GFR albums in deluxe condition as well as oodles of live material and some superb repro merchandise. Having this represents the ultimate one-upmanship for fans of an outfit whose prowess was recognised at the time by the fan base but whose legacy continues to gather pace today.
They are an American band. Enough said.
Words – Max Bell.
Format:
UK English