Grand Funk's 'We're An American Band' Receives Special Coloured Vinyl Reissue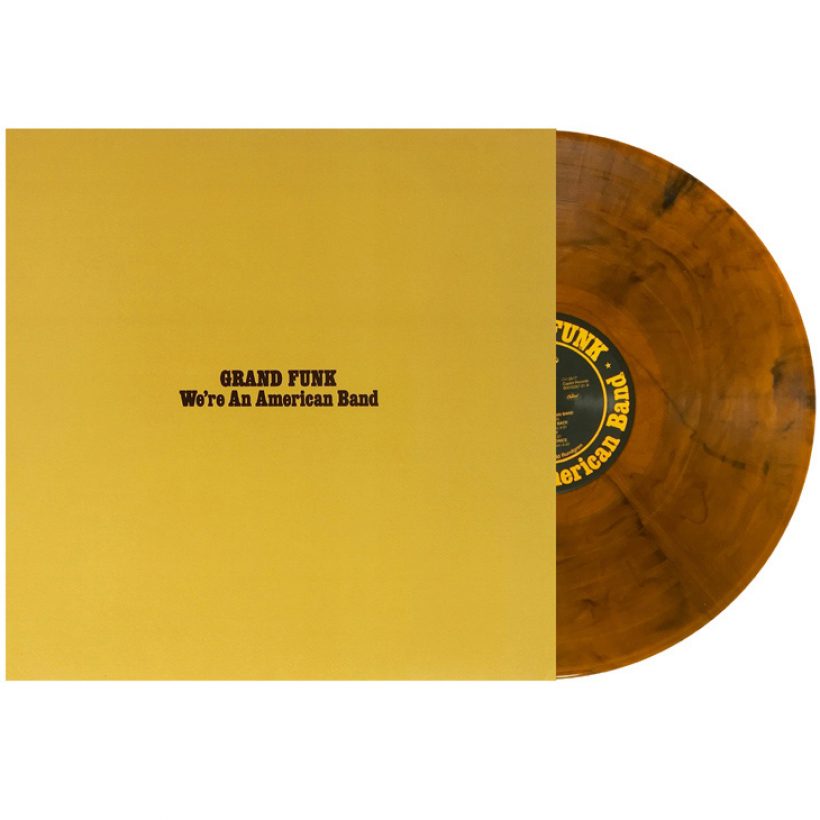 Grand Funk's seminal 1973 album, We're An American Band, is to receive a special, strictly limited coloured vinyl reissue through The Sound Of Vinyl.
The new edition of We're An American Band will be available on gold-and-black marbled vinyl with a gold foil gatefold sleeve. This edition is a limited edition run of 500 copies and it is exclusive to The Sound Of Vinyl.
Usually known as Grand Funk Railroad, the renowned Michigan hard rock trio's seventh album, the Todd Rundgren-produced We're An American Band, was released under the truncated name of Grand Funk. Originally released on 15 July 1973, the album oozed confidence, attitude and radio-friendly accessibility. It went on to peak at No.2 on the Billboard 200 and went Platinum. Its tracklist includes perennial fan favourites such as 'Stop Lookin' Back' and the sultry 'Black Licorice', and it also included two huge breakout US hits, 'Walk Like A Man' and the chart-topping feel-good titular song.
Formed in Flint, Michigan, by lead guitarist/vocalist Mark Farner and drummer/co-vocalist Don Brewer, Grand Funk Railroad secured a deal with Capitol Records following an acclaimed early show at 1969's Atlanta Pop Festival.
The band gigged relentlessly and, prior to We're An American Band, their 1969 debut, On Time earned them a gold disc. In 1971, GFR sold out New York's Shea Stadium: their 55,000-plus ticket sales reputedly equalling the prestigious venue's previous attendance record set by The Beatles in August 1965. All Grand Funk's early LPs were solid sellers, and their sixth, 1972's self-produced Phoenix, also earned them a gold disc.
As previously reported on uDiscover Music, The Sound Of Vinyl is a first-of-its-kind music service that provides an innovative new personalised and curated platform for music fans to discover and buy vinyl records via text messaging.
The new resource provides a powerful and convenient solution to help music enthusiasts discover vinyl and build their record collections. The service offers new and classic albums from a vast catalogue of over 20,000 titles from all major labels and dozens of indie labels.
Buy the limited coloured reissue of We're An American Band here. 
Format:
UK English