Steve Miller Band
The San Francisco band led by Steve Miller have had a massively successful career of hit singles as well as a reputation for playing live.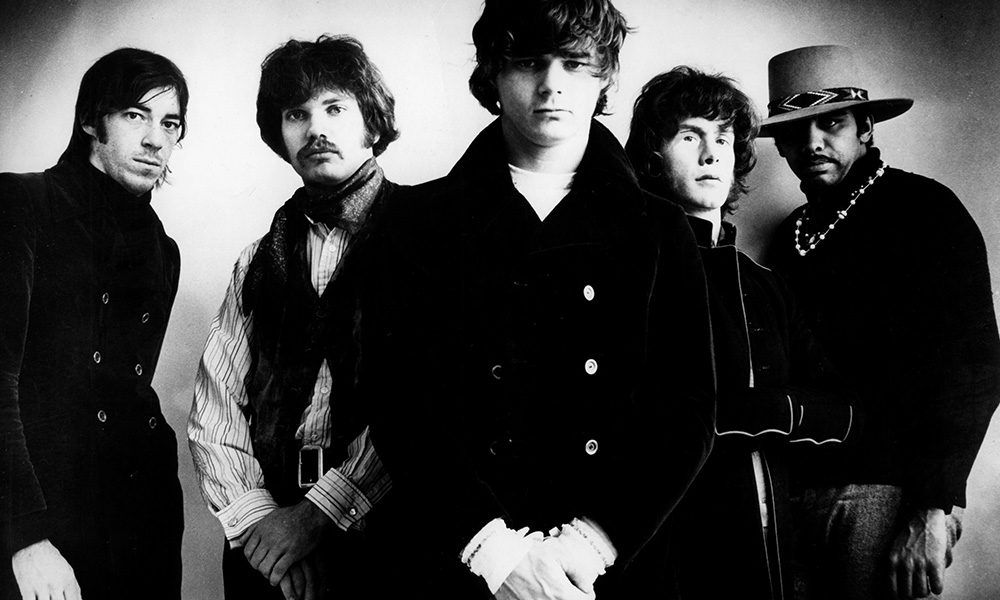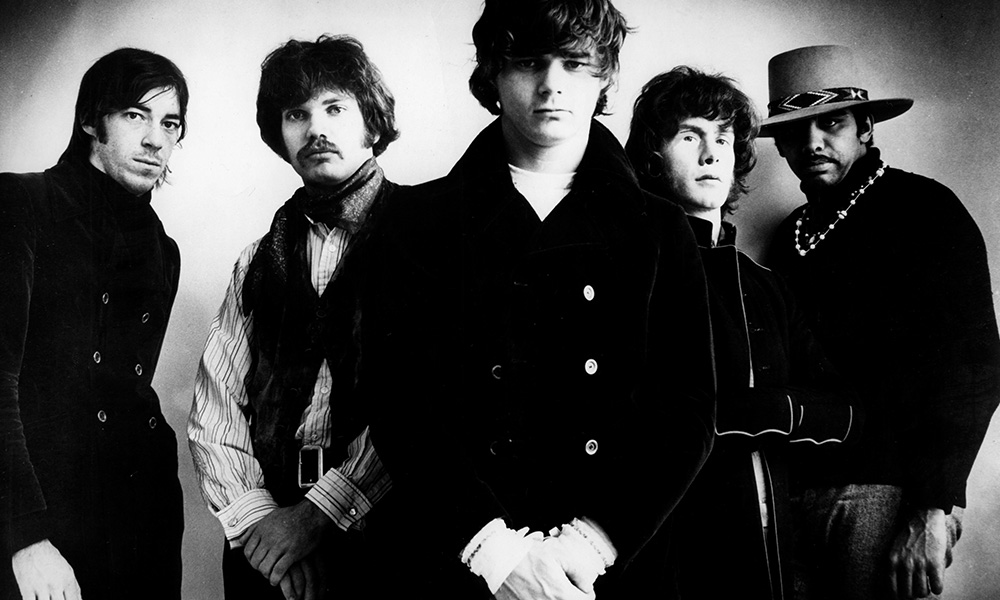 The career of Steve Miller and the various incarnations of his band runs parallel with the development of classic American rock music. Texan born Miller migrated to California to play hard electric blues with Barry Goldberg before catching the prevailing psychedelic trend in Los Angeles and San Francisco. The Steve Miller Band were pretty much an instant success, partly because they were tighter and more proficient than most of the jam rambling competition. Miller's first albums are masterpieces of the emergent acid rock movement, but they also rely on a cool bedrock of blues structure and some wildly innovative electronic treatments. In the early seventies, Miller flirted with a more introspective soulful style before discovering a renewed interest for his work via a string of smash hit singles and albums that turned him from a successful cult figure into a total superstar.
His legendary albums like The Joker, Fly Like an Eagle and Abracadabra also display the common touch, making him a regular multi-platinum platinum seller. Since that time Miller has bolstered his appeal to the radio and college crowd by avowing to perform his greatest hits (plus many lesser-known gems) with all the panache and freshness he can muster. A superb guitarist, songwriter and vocalist, Miller is an American institution. We have a sublime selection of his finest work. It's such a pristine catalogue there is no hesitation in recommending you check him out from the beginning.
Raised in a musical and academic family the young Miller was surrounded by blues legends that came to visit his parents. Subsequently, his own teenage groups displayed his rapidly growing talents. After cutting his teeth with a stint backing Chuck Berry (they recorded The Live at the Fillmore Auditorium disc), Miller and his Band won a landmark contract with Capitol and having recruited musician Biz Scaggs to join his rhythm section the troupe decamped to London to record their debut Children of the Future at Olympic Studios in early 1968 with Englishman Glyn Johns at the helm. At this point, the Steve Miller band is a democracy of sorts with Jim Peterman's atmospheric keyboards underpinning Tim Davis's drums and vocals and Lonnie Turner's super funky bass guitar. The SMB took a psych-rock blueprint and ran riot on the title track, 'The Beauty of Time Is That's Snowing (Psychedelic B.B.)' and the trippy 'In My First Mind'. However, their R&B roots also shine through on Scaggs' moody ballad 'Baby's Calling' Me Home' and Buster Brown's rolling 'Fanny Mae'. As debuts go this is immaculate and fully deserves reappraisal. It's a five-star wonder.
Sailor (1968) maybe even better. It's certainly a regular entry in most discerning critics Best 100 Albums of all-time lists. Sticking with Johns but moving to Burbank to record Miller now brings in a battery of synth effects on 'Song for Our Ancestors' – whale noises from the deep included – and also introduces one of his soon to become familiar alter egos in the shape of the irresistible 'Gangster of Love'. The album is notable for other items like 'Living in the USA', which would eventually become a hit in its own right and Scaggs' rock soul brother vocals on 'Overdrive' and 'Dime-a-Dance Romance'. The albums Brave New World and Your Saving Grace did the trick again in 1969 while Number 5 (1970) took a side trip to Nashville to team the band with country luminaries Charlie McCoy and Buddy Spicher.
There now follows a brace of ludicrously under-appreciated albums: Rock Love (1971) and the utterly beguiling Recall the Beginning…A Journey from Eden (1972). If the former combines slick live electric blues with fiery poppy moments in the brilliantly speedy title cut and the lurching 'Let Me Serve You', the latter is an extended amalgamation of Miller soul, enigmatic lyrics, thoughtful arrangements and the best melodic breakdowns known to West Coast music. The evolution of the album on side two is assisted by Jim Keltner's drumming and regular cohort Ben Sidran's ability to fuse his keyboards to Miller's languid singing and immaculate guitar prowess. Completely recommended.
At this time we find Miller hasn't really broken out as he should have but Anthology covers his first five albums and will go Gold in its own right. Here's the chance to pick up on overlooked tracks like 'Kow Kow Calculator', 'Going to Mexico' and 'My Dark Hour' which features Paul McCartney on guitar, bass, drums and backing vocals. The anthology closes an appropriate chapter but what will follow sees Miller transcendent. The Joker (1973) simply soars thanks to the radio smash title track, abundant choppy chords and space jams. While it became fashionable to think that Miller had abandoned his previous bluesy psych styling that isn't the case here. The live 'Come On in My Kitchen' and 'Something to Believe In' still sound like vintage Miller Band. Fully in the spotlight now Miller's Fly Like an Eagle would become a 4xPlatinum seller thanks to the central piece and the earworm hits 'Take the Money and Run' and 'Rock'n Me' A fabulous set it's even more vital as a remastered 30th Anniversary Edition with unreleased demos, a documentary and live DVD all in 5.1 Surround Sound. It sounds glorious. Book of Dreams is another highlight from the classic rock seventies with a mid-period San Francisco acid art cover to boot and swinging hits such as 'Jet Airliner' and 'Jungle Love' ensuring another high-quality release.
Greatest Hits (1974-1978) is a handy companion to Anthology that would sell over a million copies and achieve Diamond status. The new release restores the full-length album (rather than single edit) versions and adds up to fourteen cuts of prime Miller.
With harmonica player Norton Buffalo now a regular member the Miller band hits the '80s with Circle of Love and Abracadabra – another combination of impeccable rock-pop writing. Yet again there will be a subtle change in direction on Italian X-Rays, which marks the final partnership with drummer Tim Davis) and Living in the 20th Century where familiar blues riffs are mixed with tasty radio fare like 'I Want to Make the World Turn Around'.
Since the new millennium, Miller has continued to mine a productive seam of blues ancient and modern and has also delivered great jazz standards in his own style and returned to more experimental phases. We close out with the comprehensive collection The Best of Steve Miller Band 1968-1973 and 1994's magnificent Steve Miller Band Box Set which traces the young Miller's beginnings when T-Bone Walker encouraged him to play the guitar right in the family front room through to the digital era. The 3-CD set is packed with goodies and rarities and comes with a splendid booklet.
Since Miller continues to record and perform to this day to appreciative listeners and packed houses this is an ongoing story. The origins of the tale are to be found above. Steve Miller is an artist to cherish. Every home needs some Stevie 'Guitar' Miller.
Words: Max Bell
Format:
UK English